KAGISO RABADA
SOUTH AFRICA CRICKET MEMORABILIA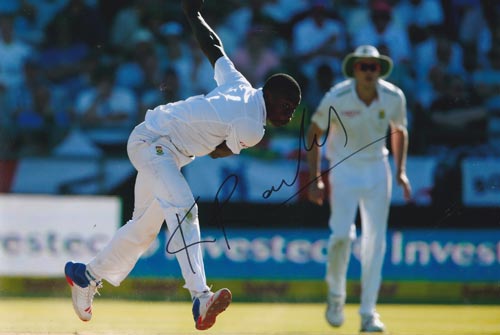 KAGISO RABADA
Signed colour photo of KG bowling for South Africa in a Test match v England in Cape Town in 2016.

Approx 20 x 30 cms size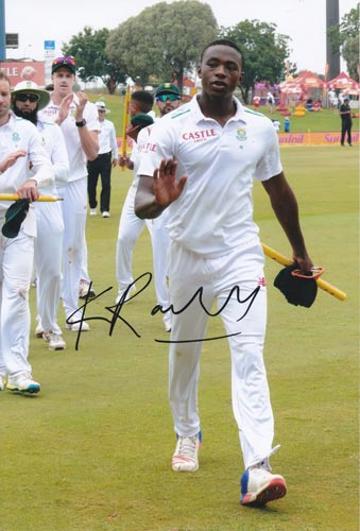 KAGISO RABADA
Signed colour photo of KG leaving the field after taking 13 wickets in a Test match against England at Centurion in 2016.

Approx 20 x 30 cms size
---------------------------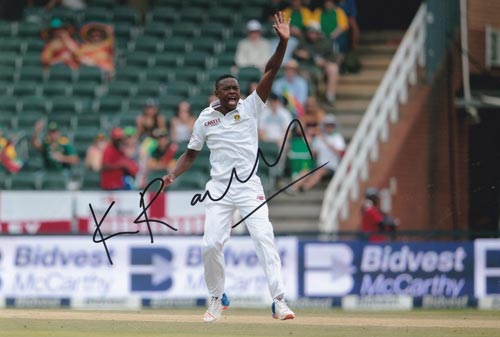 KAGISO RABADA
Signed colour photo of KG celebrating the wicket of Joe Root in a Test match v England at Wanderers in Jan 2016.

Approx 20 x 30 cms size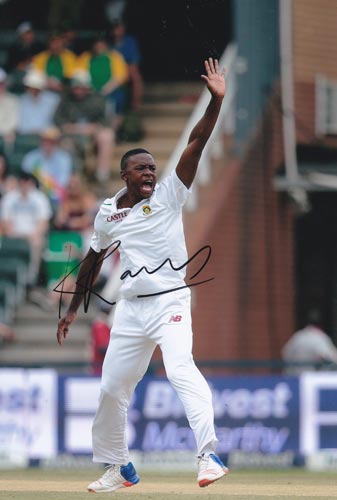 KAGISO RABADA
Signed colour photo of KG appealing in the Test match v England at Wanderers in Jan 2016.

Approx 20 x 30 cms size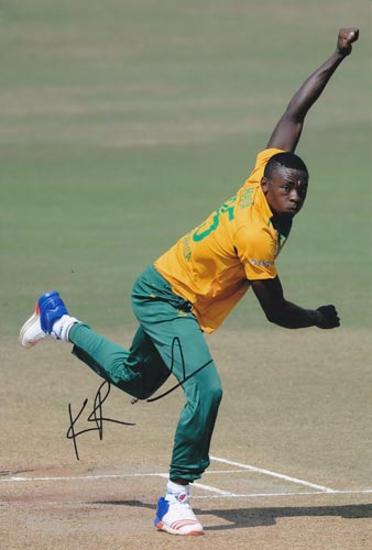 KAGISO RABADA
Signed colour photo of KG bowling for South Africa in an ODI in 2016.

Approx 20 x 30 cms size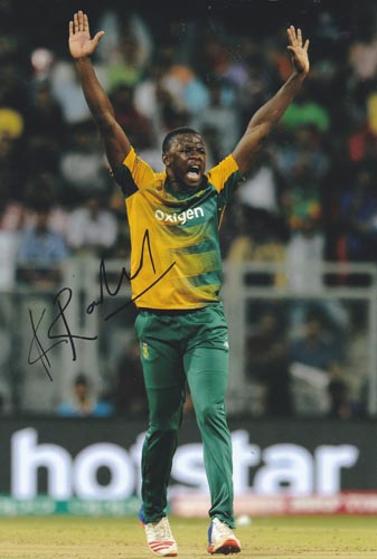 KAGISO RABADA
Signed colour photo of KG appealing off his own bowling for South Africa in 2016 T20.

Approx 20 x 30 cms size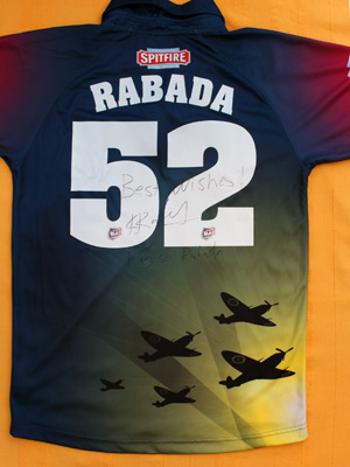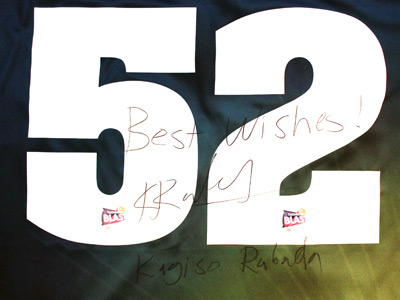 KAGISO RABADA
Signed Kent Spitfires match worn 2016 T20 playing shirt.
Autographed on reverse.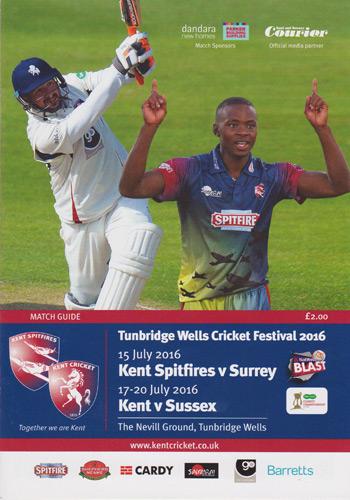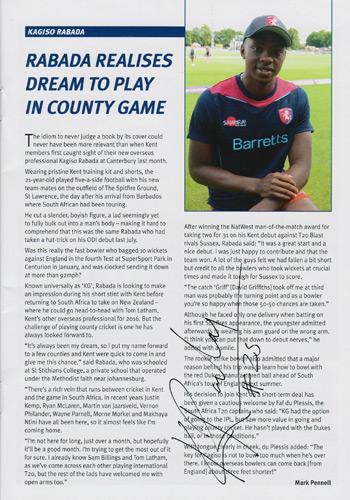 KAGISO RABADA autograph
KCCC's Tunbridge Wells Cricket Week programme featuring Rabada on the cover - signed inside across an interview with the South African fast bowling phenom.
2016: In only his third round of golf, South African fast bowling phenom Kagiso Rabada took part in his Kent Cricket team-mate Darren Stevens' Benefit Golf Day at Canterbury Golf Club. Despite the pouring rain and having spent over five hours on the course, Kagiso was still full of fun and mischief as he playfully approached the sodden 18th green. Encouraged by boisterous bar-room banter (thanks mainly to Stevo himself from the sanctuary of a dry clubhouse), KG royally entertained the assembled 19th holers with some legitimate and some very dubious golfing action - which broke a number of the Royal and Ancient sport's sacrosanct laws of etiquette!

Welcome to Uniquely Sporting's sports shop / store page for KAGISO RABADA cricket memorabilia, South Africa Test Match ODI / T20 collectables & Kent cricket souvenirs, with a great collection of autographed & signed items.

=====================

PLEASE USE THE CONTACT US FORM ...
FOR FURTHER DETAILS ON THE ABOVE ITEMS.
IF YOU ARE LOOKING FOR A SPECIFIC ITEM
OR SPORTS STAR / TEAM / EVENT.
IF YOU HAVE A "UNIQUELY SPORTING" ITEM OF MEMORABILIA YOU WANT TO SELL, PLEASE SEND DETAILS WITH YOUR VALUATION & A CONTACT EMAIL / PHONE NUMBER.
Please note we cannot always reply to every enquiry given the amount of mail we receive. We will be in touch only if we are interested.
IF YOU HAVE ANY OTHER QUESTIONS...
WE LOOK FORWARD TO HEARING FROM YOU!
-