HORSE RACING, SHOW JUMPING, THREE DAY EVENT, DRESSAGE, EQUESTRIAN
& POLO Memorabilia

HORSE RACING MEMORABILIA
Flat Racing & National Hunt


LESTER PIGGOTT MEMORABILIA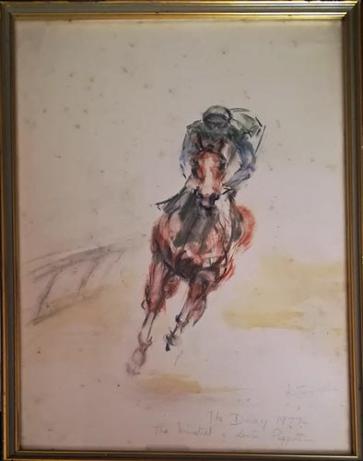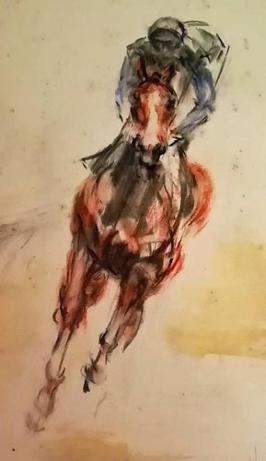 KATHERINE WELCH
Original water-colour of Lester Piggott riding The Minstrel to victory in the 1977 Epsom Derby.

Signed by the artist with hand-written note on reverse.

Approx size 30 x 44 cms

Framed under Glass with original artist labels on reverse.

SOLD £150
----------------------------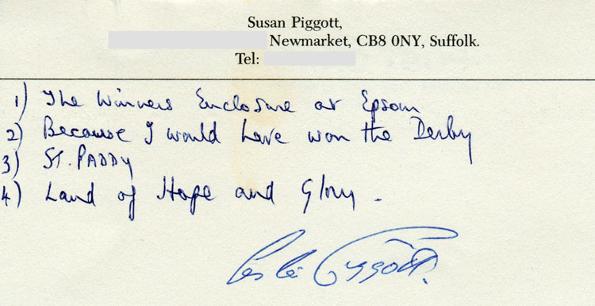 LESTER PIGGOTT
S
igned Newmarket stable yard address card
plus handwritten personal answers.
STEVE CAUTHEN Memorabilia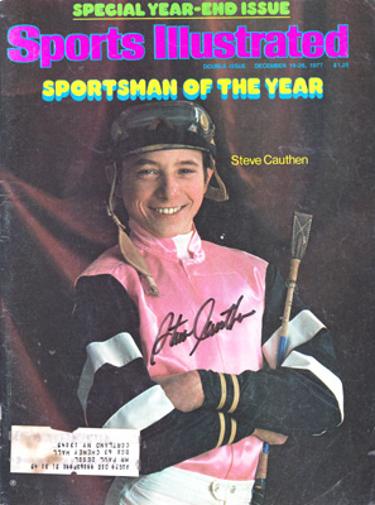 STEVE CAUTHEN
Signed Dec 1977 Special Year-End Issue of Sports Illustrated magazine cover depicting Cauthen as the mag's Sportsman of the Year.


-------------------------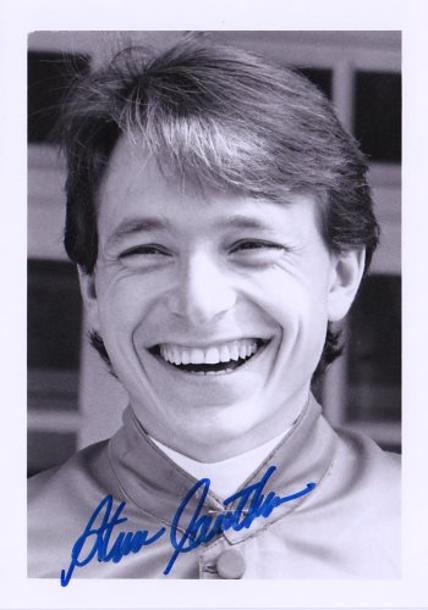 STEVE CAUTHEN
(3 x British Champion Jockey
as Stable Jockey to Henry Cecil
2 x Epsom Derby winner
& US Triple Crown winner on Affirmed

aka "The Kentucky Kid"

)


Signed jockey portrait photo
9 cm x 12.5 cm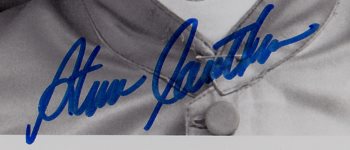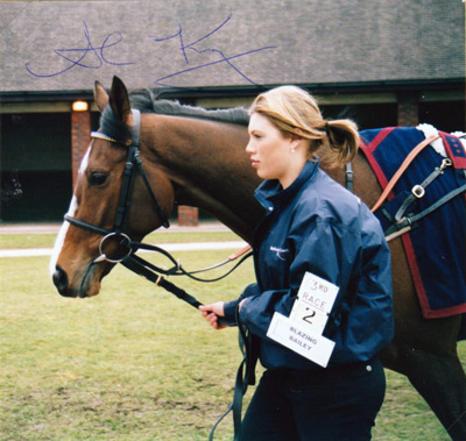 ALAN KING
(National Hunt trainer)

Signed colour photo of Blazing Bailey.

Approx size: 12 x 12 cms
A.P. McCOY Memorabilia

(20 x National Hunt Jump Jockey champion
)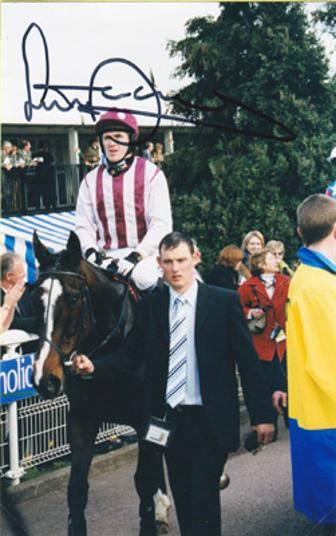 A.P. McCOY
Signed colour photo of the multi-champion jockey onboard Justified at the Cheltenham Festival in 2007.

Approx size: 10 x 15 cms

SOLD £20
Multi-signed 2005 Cheltenham Races Official Racecard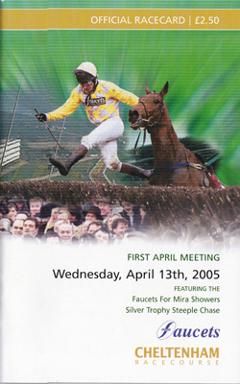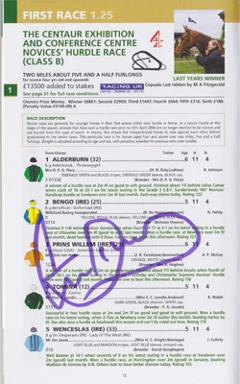 Official Race Card From Cheltenham April 2005 Meeting signed three times by AP McCoy & also signed by other winning jockeys & trainers from all seven races:
1st Race won by Prins Willem signed AP McCOY
3rd Race won by Quasar signed AP McCOY & JONJO O'NEILL
7th Race won by Orpenide signed AP McCOY
The other four race cards are also signed by the winning jockey (and trainer):
2nd Race won by Lords Best signed WAYNE HUTCHINSON & ALAN KING
4th Race won by Lough Derg signed TOM SCUDAMORE & MARTIN PIPE
5th Race won by Red Devil Robert signed RUBY WALSH
6th Race won by Mister Flint signed RICHARD JOHNSON & PHILLIP HOBBS

SOLD £50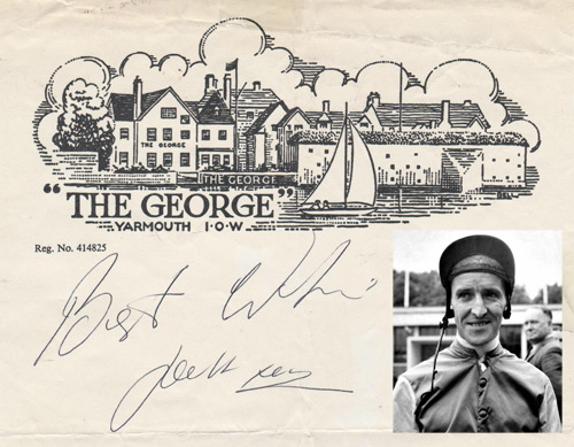 JOE MERCER
(1979 British flat racing Champion Jockey)
Signed Hotel notepaper with portrait photo.
SHERGAR Memorabilia
WALTER SWINBURN Memorabilia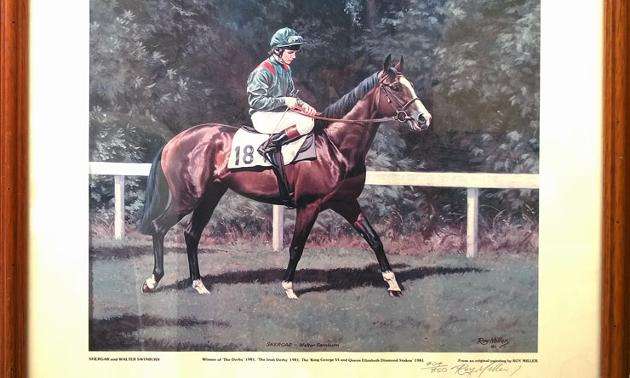 SHERGAR (1981 Epsom Derby winner) ridden by Walter Swinburn
Horse-racing print signed by artist Roy Miller (from an original painting of Queen Elizabeth Diamond Stakes)
Framed limited edition No. 404 / 850 ... Print = 32 cm x 32 cm / Frame = 53 cm x 53 cm

UK only
As heavy & framed under glass please
CONTACT US
for Collection Only options
PAUL NICHOLLS Memorabilia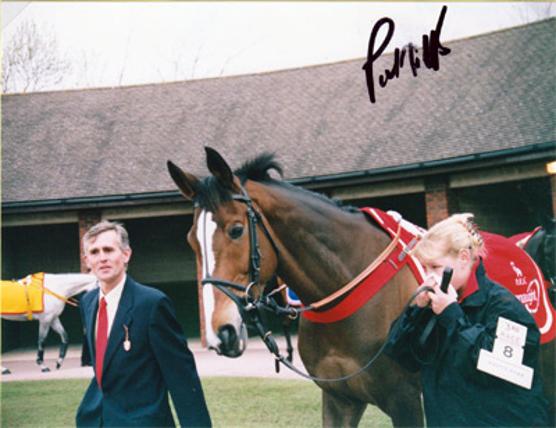 PAUL NICHOLLS


(10 times National Hunt champion trainer)

Signed colour photo of Ditcheat stables legend Kauto Star.

Approx size: 16 x 12 cms
SIR PETER O'SULLEVAN Memorabilia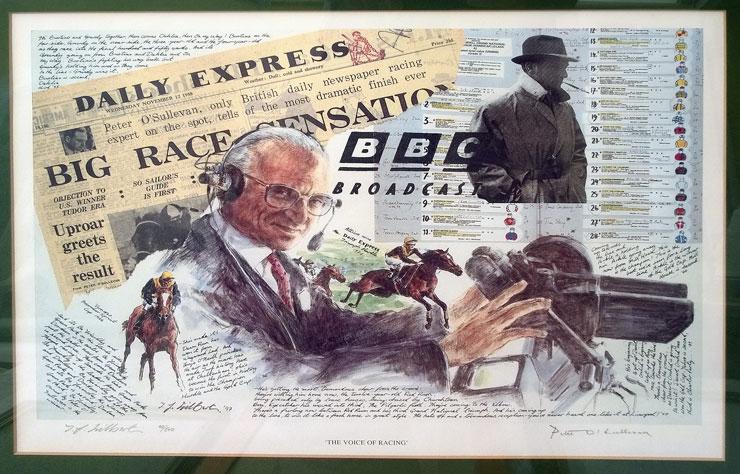 SIR PETER O'SULLEVAN
(legendary BBC TV horse racing commentator)
Signed "The Voice of Racing" print (1997)
Large Print for Sale in the UK only. Please Contact Us for more details.
Also autographed by artist Terence Gilbert.

Unframed Limited Edition: 98/500 (47 cm x 35 cm)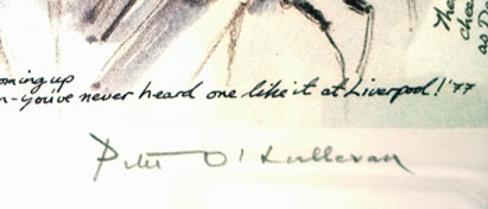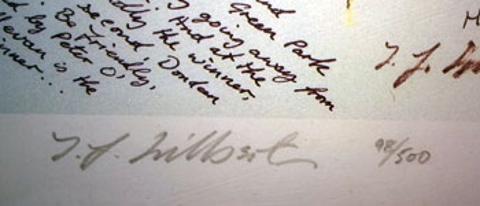 --------------------------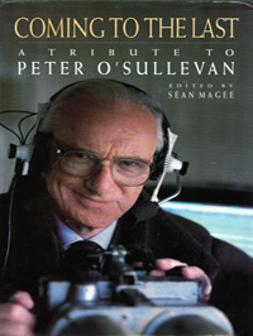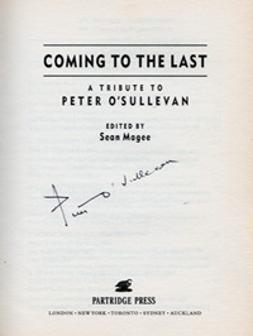 PETER O'SULLEVAN
Signed first edition copy of "Coming to the Last" A Tribute To...
Edited by Sean Magee, Partridge Press, Hardback (1997)

With contributions inc: The Queen, Lester Piggott, John Oaksey, Brough Scott,
Dick Francis, JP McManus, Vincent O'Brien, Jenny Pitman & Robert Sangster.
------------------------------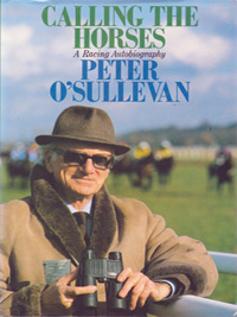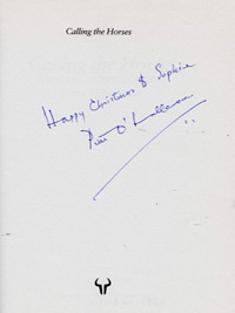 PETER O'SULLEVAN

signed & dedicated book "Calling the Horses - A Racing Autobiography"
Stanley Paul (1989)

SIR GORDON RICHARDS Memorabilia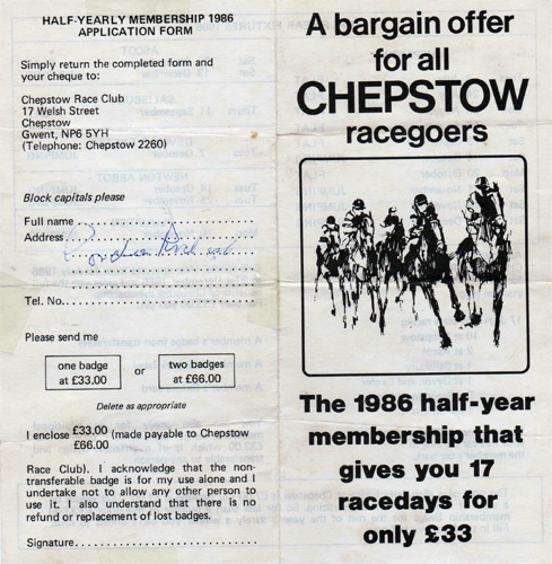 SIR GORDON RICHARDS
(26 times champion flat race jockey)
Signed 1986 Chepstow Races Membership Form.
Sir Gordon died in Nov 1986 at the age of 82.
Sir Gordon also signed the back of a Chepstow business card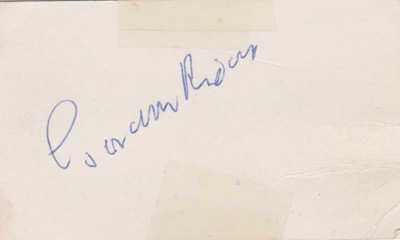 TWO for ONE DEAL
BUY the Signed Form and Card for £25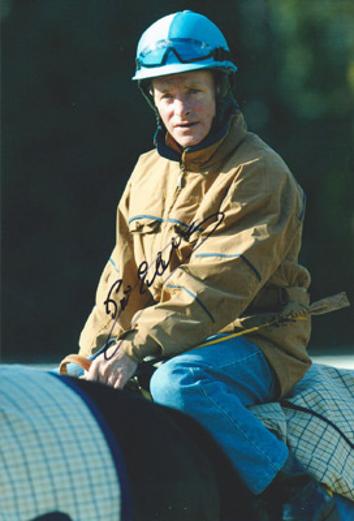 PAT EDDERY
Signed colour photo on horseback - riding out (c 2007).
Approx size: 10 x 15 cms
FRANKIE DETTORI Memorabilia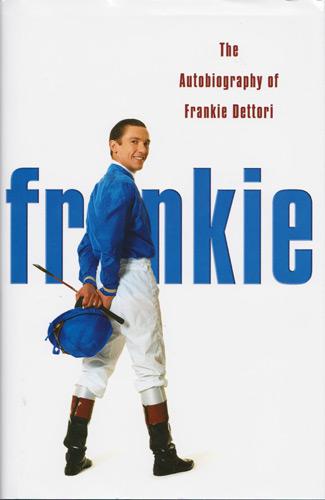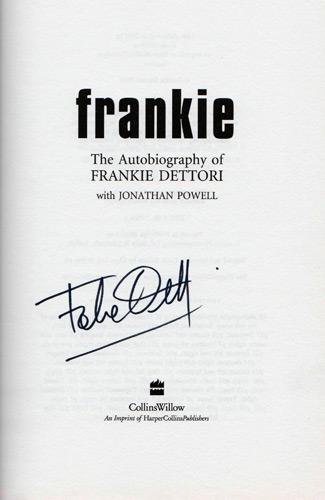 FRANKIE DETTORI
Signed book: "The Autobiography"
First Edition (2004)
JOHNNY MURTAGH Memorabilia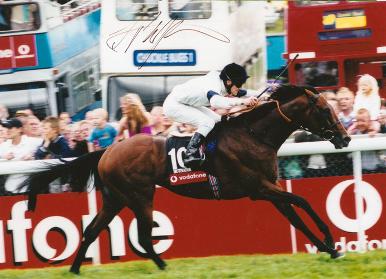 JOHNNY MURTAGH
Signed photo of his
2005 Epsom Derby victory
on Motivator.
Approx A4 size
JONJO O'NEILL Memorabilia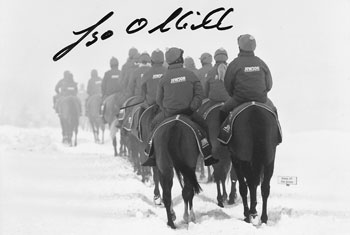 JONJO O'NEILL
(National Hunt Trainer &
former Champion Jockey)
Signed Horse Racing "Riding-Out" photo.

SOLD £20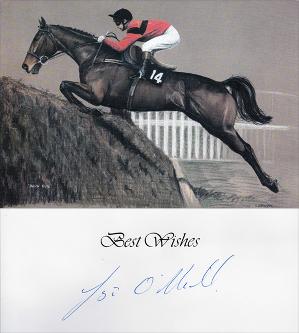 JONJO O'NEILL
Signed card featuring Cheltenham Festival Champion Hurdler Dawn Run.
SOLD £20
JOHN FRANCOME Memorabilia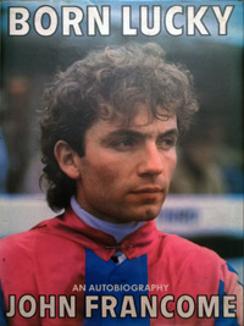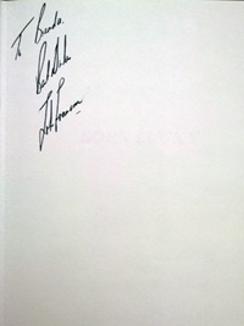 JOHN FRANCOME
Signed & Dedicated Autobiography
"Born Lucky"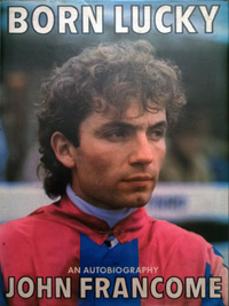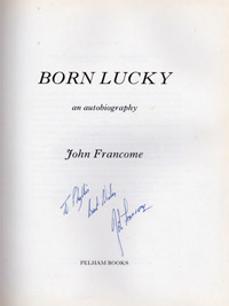 JOHNNY FRANCOME

(7 x National Hunt Jump Jockey champion
)

signed & dedicated
Autobiography "Born Lucky"


First Reprint (Nov 1985) 2

RICHARD DUNWOODY Memorabilia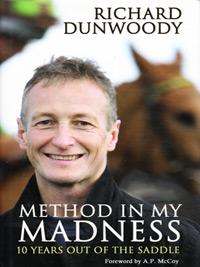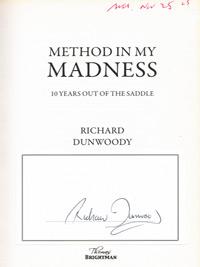 RICHARD DUNWOODY
Signed Autobiography
"Method in my Madness
Ten Years out of the Saddle"
S O L D £20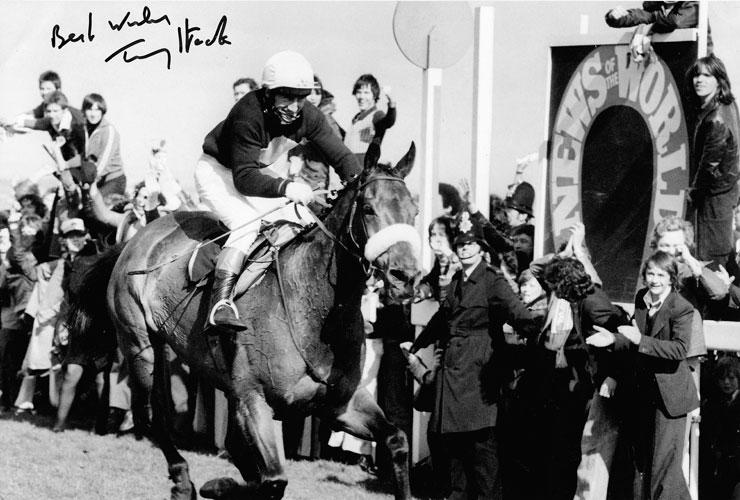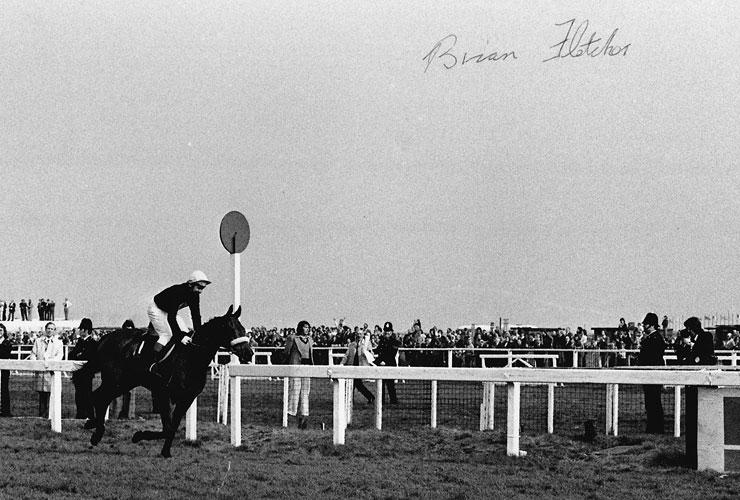 1: TOMMY STACK (jockey) signed Red Rum Aintree Grand National photo.
2: BRIAN FLETCHER
(jockey) signed Red Rum Aintree Grand National photo.
--------------------------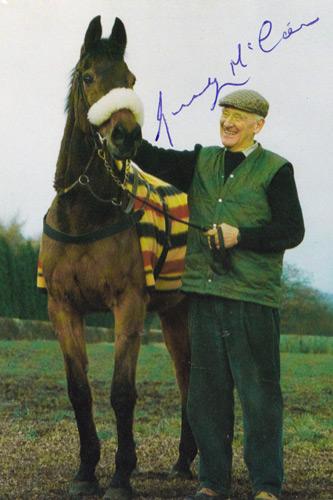 DONALD 'GINGER' McCAIN
MEMORABILIA
Signed Red Rum photo.

Approx Postcard size
SOLD £20
PETER SCUDAMORE Memorabilia
MARTIN PIPE Memorabilia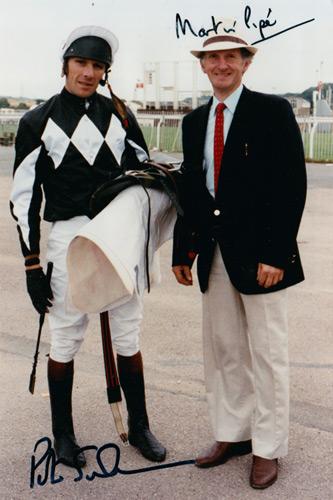 PETER SCUDAMORE
(Champion Jockey)
&
MARTIN PIPE
(Champion Trainer)
Signed horse racing photo
Approx postcard size

SOLD £20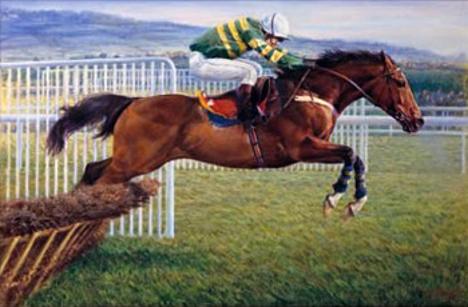 ISTRABRAQ - "Champion Hurdler"
(3 x winner Cheltenham Champion Hurdle
&
4 x winner Irish Champion Hurdle
Ridden by Charlie Swan.
Trained by Aidan O'Brien)
Large Framed Print (under glass) by
equestrian artist Susan Crawford
S O L D £60

LORD JOHN OAKSEY Memorabilia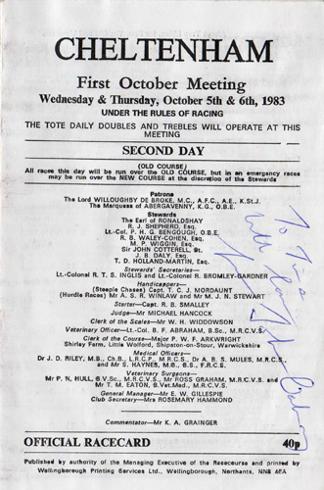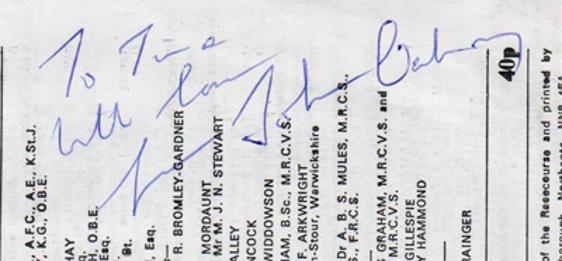 LORD JOHN OAKSEY
Signed & Dedicated
1983 Cheltenham October Meeting Racecard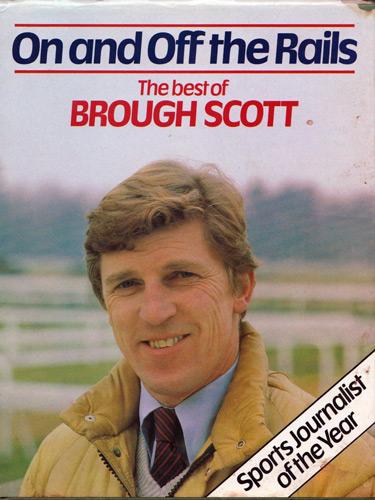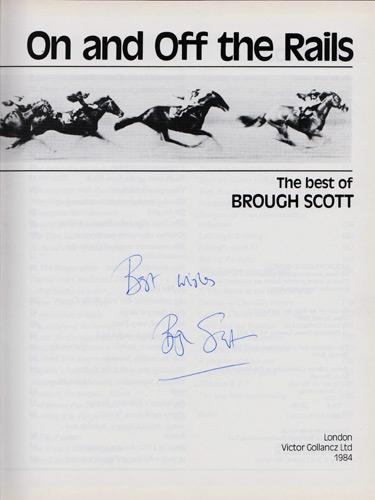 BROUGH SCOTT
(TV Commentator, Tipster, Author)

Signed book "The Best of Brough Scott: On and Off the Rails"

First edition (1984)

SOLD £20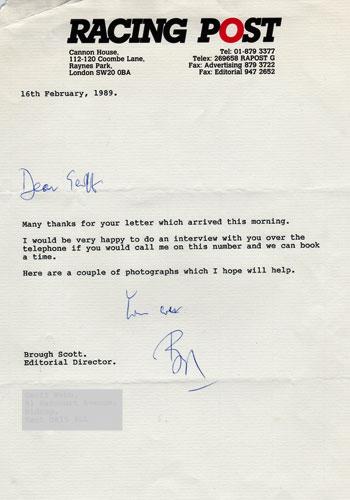 BROUGH SCOTT
(former Editor of 'The Racing Post' &
Channel 4 TV / Morning Line Horse Racing expert)
Signed Racing Post letterhead.
OTHER HORSE RACING MEMORABILIA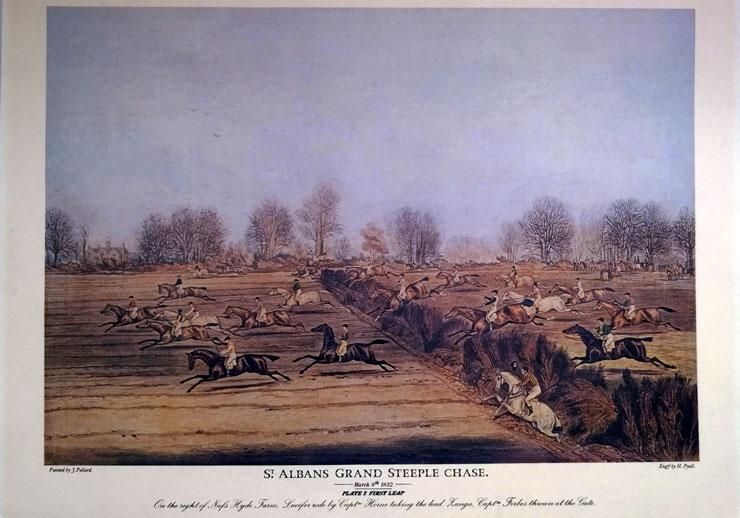 St ALBANS GRAND STEEPLE CHASE print - Plate No. 2 of 6 "First Leap"
From an 1832 James Pollard painting
Four other prints (41 x 31 cms) in this series are included in the total package.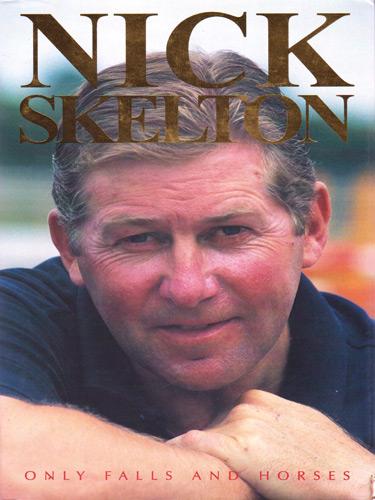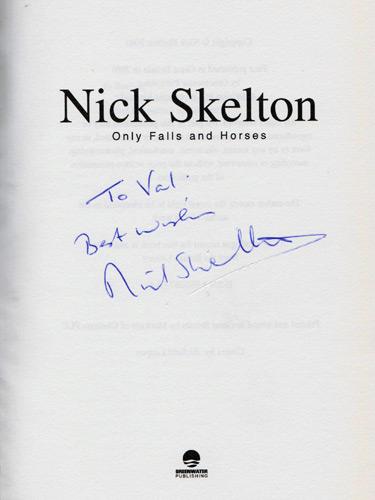 NICK SKELTON
(2016 Olympic Show Jumping champion)
Signed & dedicated autobiography "Only Falls & Horses"

Dedicated First edition (2001)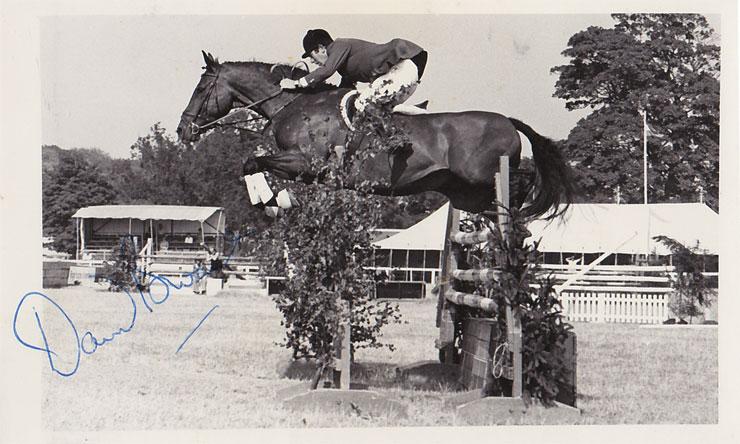 DAVID BROOME
1970 World Show Jumping champion, 2 x Olympic bronze medallist (1960 & '68), 3 x European champion (1961, '69 & '71) & BBC Sports Personality (1960)


Signed show jumping photo.

S O L D £25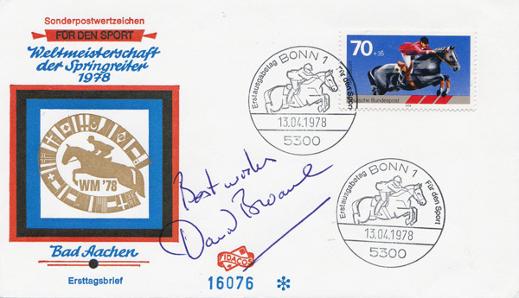 DAVID BROOME
Signed 1978 Show-Jumping
World Championships Bad Aachen
First Day Cover
Issued & Franked in Bonn, Germany
with 70+35 showjumping stamp
Weltmeisterschaft der Springreiter 1978
S O L D £20

CAROLINE BRADLEY MEMORABILIA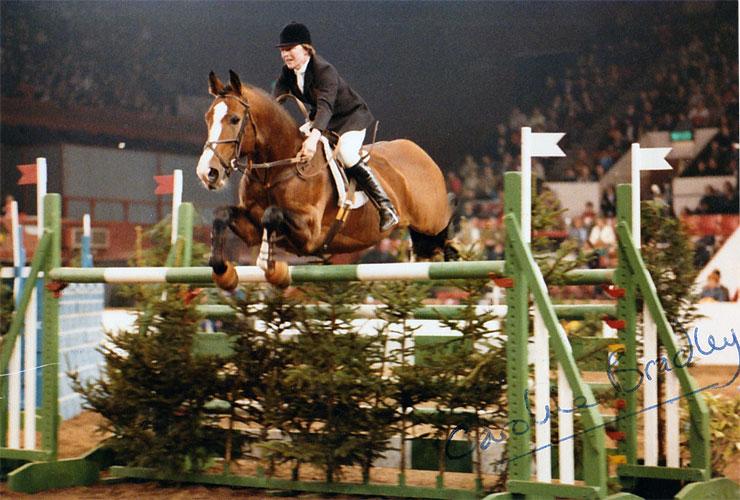 CAROLINE BRADLEY
World Team Show Jumping champion (1978), European Team Champion (1979) First woman to win the Puissance at Horse of the Year Show in London (1974)


Rare / Signed show jumping photo.

S O L D £25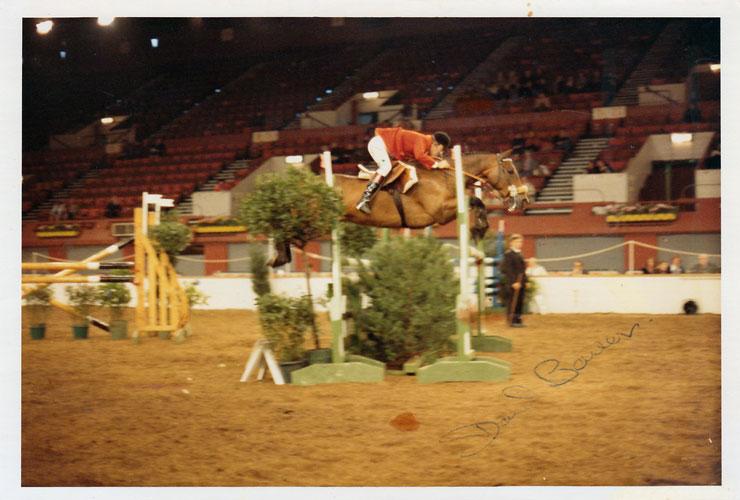 DAVID BARKER
1962 European Show Jumping champion

Signed show jumping photo.
S O L D £15
----------------------------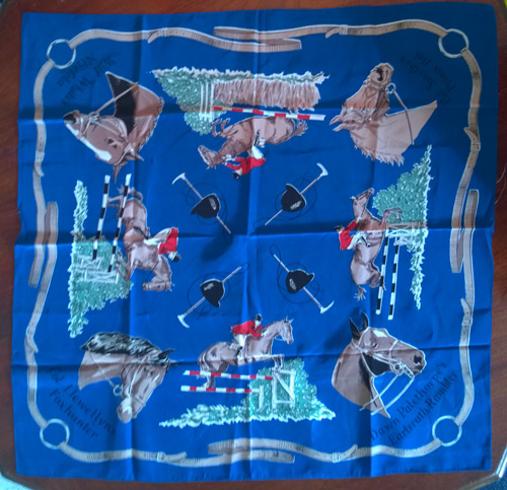 SHOW JUMPING DESIGNER SCARF

Featuring four legendary riders and their horses:
Col Harry Llewellyn & Foxhunter,
Pat Smythe & Prince Hal,
Dawn Palethorpe & Earlsrath Rambler
and
Wilf White & Nizefela.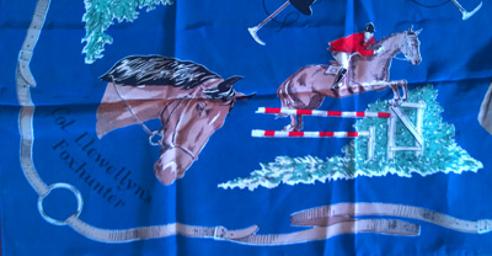 THREE DAY EVENT MEMORABILIA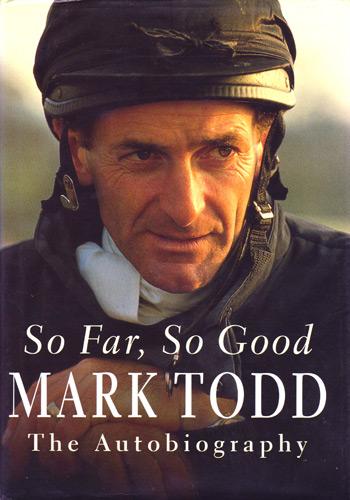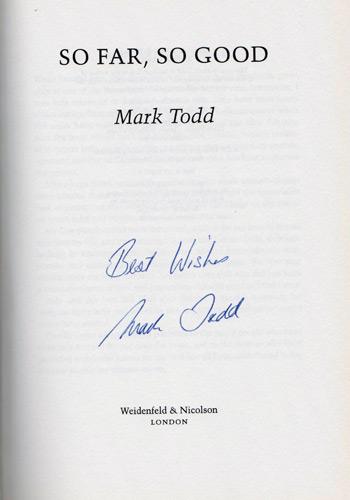 SIR MARK TODD
(Multiple Olympic and World champion Three-Day Eventer)
Signed autobiography "So Far, So Good"

First edition (1998)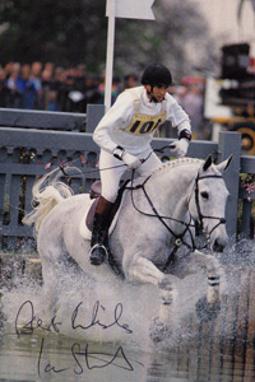 IAN STARK
(4 x Olympic silver GB & NI)
Signed Three-Day Event postcard.
LUCINDA GREEN MEMORABILIA
LUCINDA PRIOR-PALMER MEMORABILIA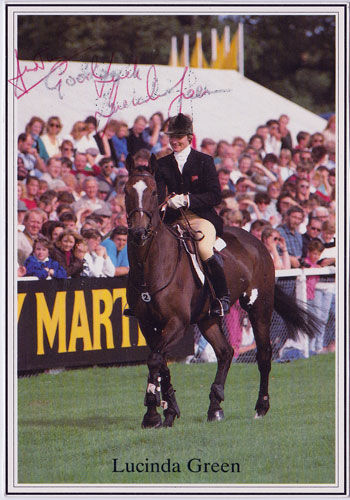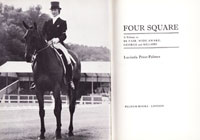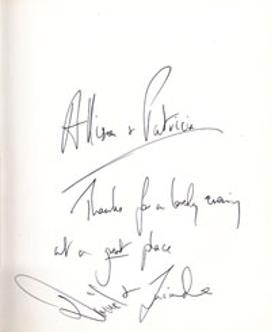 LUCINDA GREEN / PRIOR-PALMER
(
World Three Day Event champion (1982),
2 x European Champion (1975 & '77),
6 x Badminton Horse Trials winner
&
Olympic Team Silver medallist (1984)
Above: Signed Three Day Event Equestrian postcard
riding Regal Realm.
Above right: "Four Square" book signed by Lucinda and David Green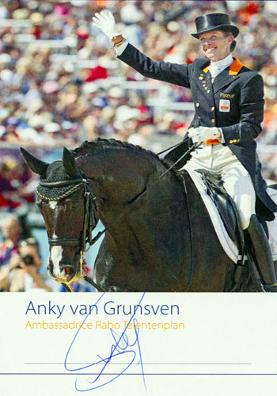 ANKY van GRUNSVEN
(Netherlands - 3 x Olympic Dressage champion)
Signed Olympics promotional card.
S O L D £20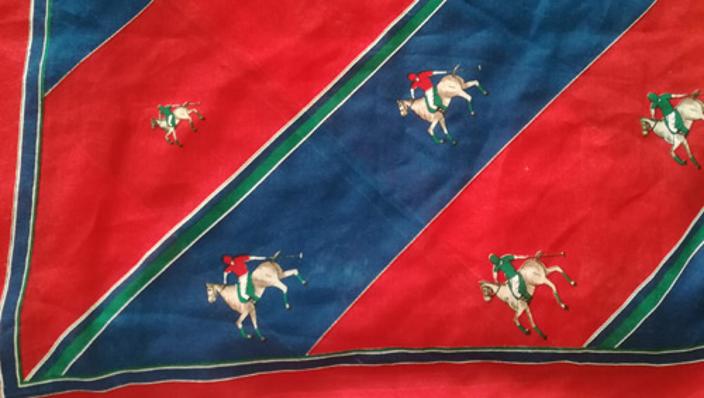 LARGE RED & BLUE COTTON POLO SCARF
with Rider and Pony detail.
----------------------------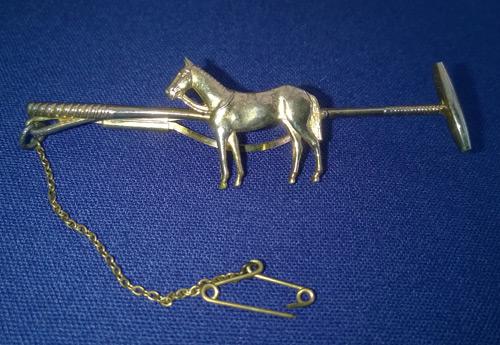 POLO PONY / STICK TIE CLIP
Stratton gold-coloured metal tie clip with chain and safety pin clip.

SOLD £15
HUNT MEMORABILIA / RURAL SPORTS MEMORABILIA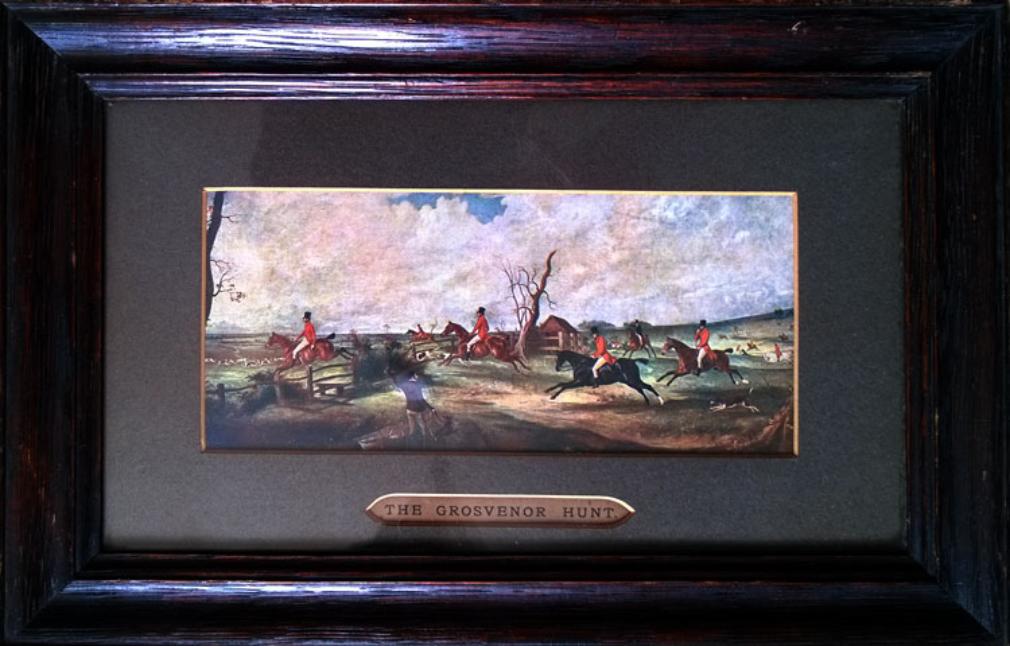 THE GROSVENOR HUNT framed print
(c 1900)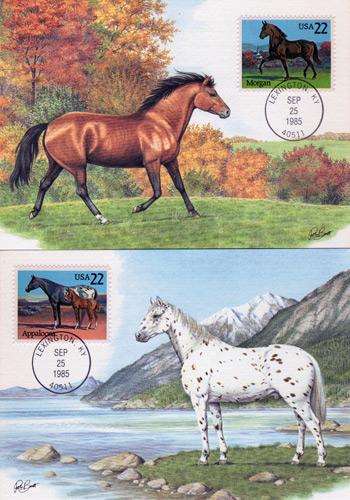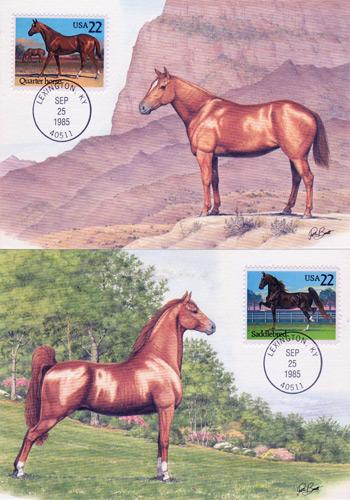 AMERICAN QUARTERHORSE STAMP FIRST DAY COVERS
4 x 1985 USA issue 22 cent stamp FDCs - Stamped Lexington, Kentucky
Featuring the Morgan / Saddlebred / Quarterhorse & Appaloosa horses.
----------------------------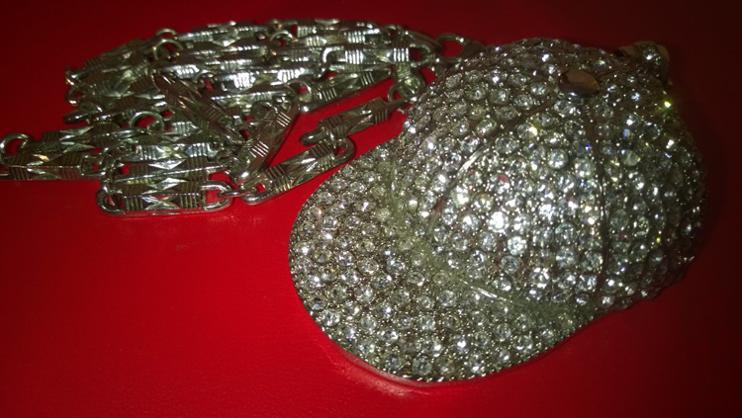 "BLINGFIELD" JOCKEY CAP
pendant / necklace studded with hundreds of "diamante" jewels
with a heavy chunky 'silver' chain.
Would make an impressive Equestrian prize or gift.


S O L D £30


Welcome to Uniquely Sporting's catalogue collection of Horse Racing memorabilia (Flat memorabilia, National Hunt memorabilia, Grand National memorabilia, Epsom Derby memorabilia, Cheltenham Festival memorabilia, Triple Crown memorabilia), Equestrian memorabilia(Show Jumping memorabilia, Three-Day Eventing memorabilia, Dressage memorabilia), Polo memorabilia& other equine sports signed memorabilia & autographed collectables.