SIGNED ENGLAND FOOTBALL BOOKS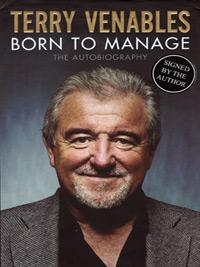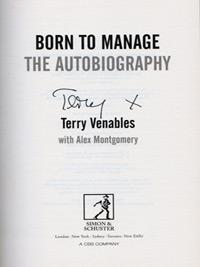 TERRY VENABLES
(Palace, QPR, Barcelona, Spurs & England Manager / Coach)
signed Autobiography "Born to Manage
"

2014 First Edition
TOTTENHAM HOTSPUR
FC
SIGNED
BOOKS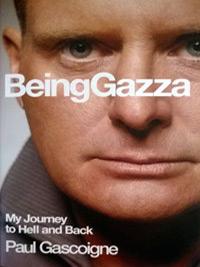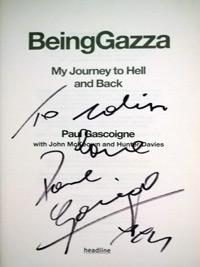 PAUL GASCOIGNE
(Newcastle Utd, Spurs, Lazio, Rangers & England)
signed autobiography
"Being Gazza"
First Edition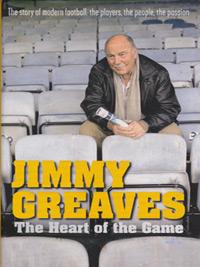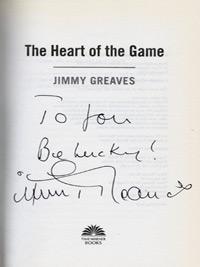 JIMMY GREAVES
(Chelsea, AC Milan,
Spurs,West Ham & England)
Signed & dedicated soccer book:
"The Heart of the Game"
First Edition (2005)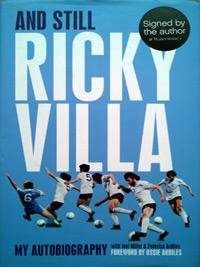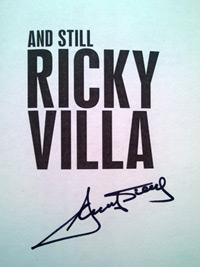 RICARDO VILLA
(Spurs & Argentina)
Signed autobiography
"And Still Ricky Villa
My Autobiography"
First Edition

SOLD £25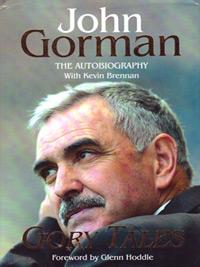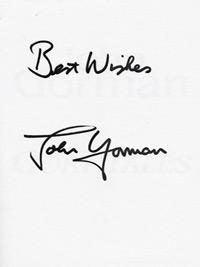 JOHN GORMAN
(Coach / Manager: Spurs, Swindon Town & Wycombe Wanderers) signed autobiography "Gory Tales"
First Edition
Cover has some slight damage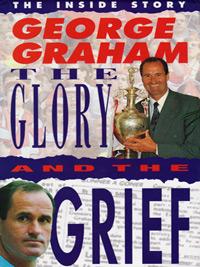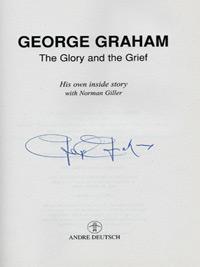 GEORGE GRAHAM
(Arsenal, Chelsea & Scotland)
signed copy of "The Inside Story of the Glory and the Grief" autobiography

First Edition (1995)

SOLD £20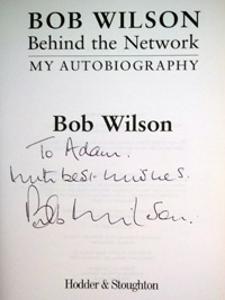 BOB WILSON
(Arsenal & Scotland)
signed copy of
"My Autobiography
Behind the Network"
Sixth Edition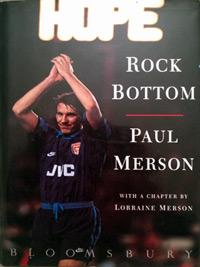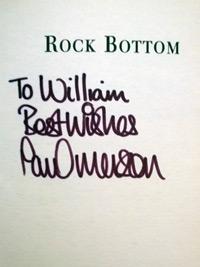 PAUL MERSON

(Arsenal, Aston Villa
& England
)

signed autobiography

"To Cap It All
...

My Story"
First Edition
Click here for more Signed Arsenal Football Memorabilia
OTHER SIGNED FOOTBALL BOOKS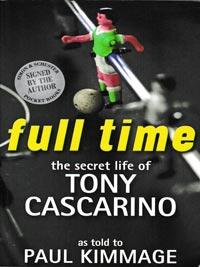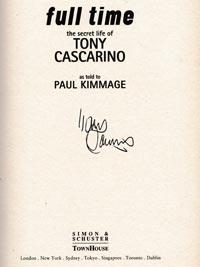 TONY CASCARINO
(Gillingham, Millwall, Villa, Chelsea, Celtic & Ireland)
Signed autobiography
"Full Time - The Secret Life"
First Edition / Paperback (2000)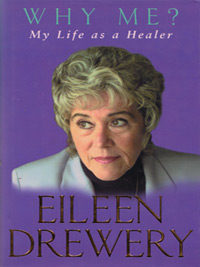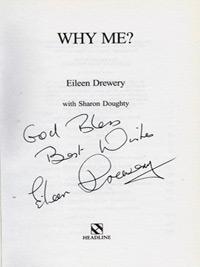 EILEEN DREWERY
(Spiritual Guide to Glenn Hoddle & England Football Team)
Signed autobiography "Why Me? My Life as a Healer."
First Edition (1999)

ROY OF THE ROVERS memorabilia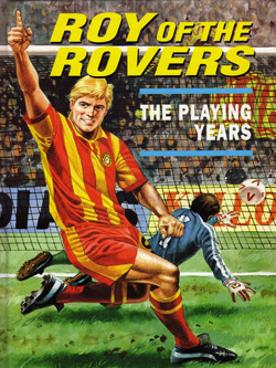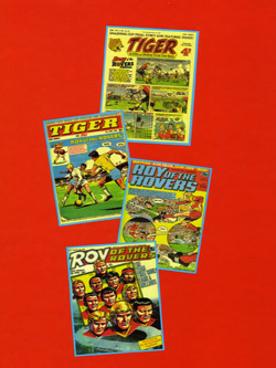 ROY OF THE ROVERS
Official Biography: "The Playing Years"
Signed by author Colin M Jarman
First edition (1994)

---------------------------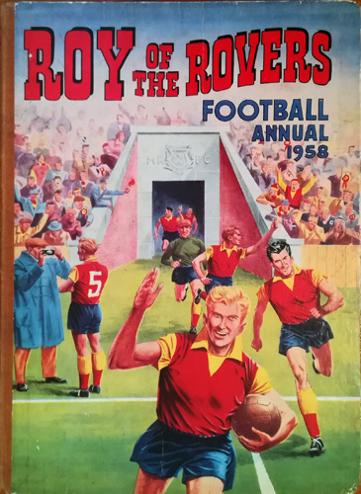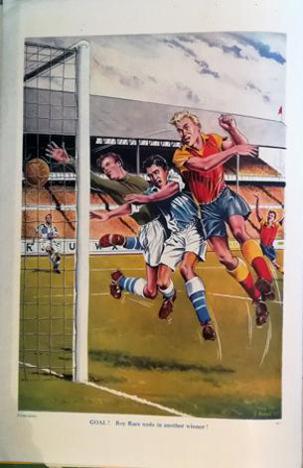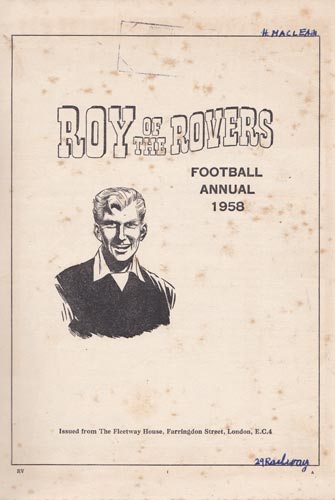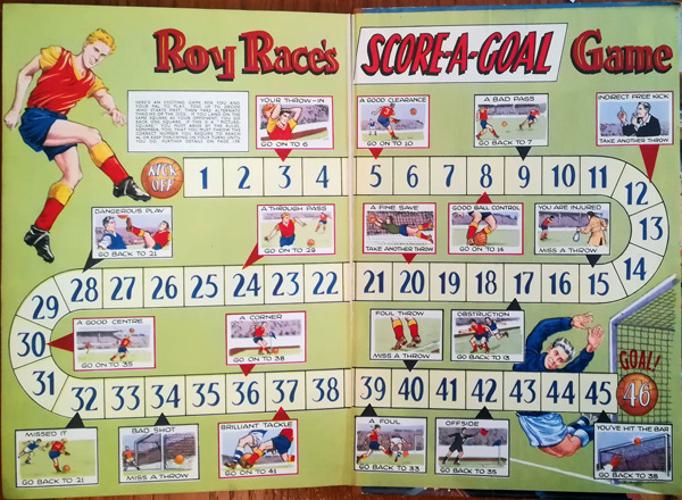 ROY OF THE ROVERS
1958 FOOTBALL ANNUAL
with Roy Race's Score-A-Goal Game on inside hardback cover.

Historically collectable as the first-ever Roy of the Rovers Annual published (four years after the comic strip first appeared).
Has some of the games, quizzes and charts filled in.
CONDITION OF BOOKS

The sale price reflects our expert valuation of the quality & condition of the book, the rarity / status of the author / autographer & the edition of the book. If you have any questions relating to our grading / book condition, etc., please contact us for more details before you purchase your order as we only accept returns under exceptional circumstances.
WELCOME to the
UNIQUELY SPORTING SPORTS MEDIA
website which features thousands of signed sports memorabilia and authentic autographed sporting collectables across: Football Memorabilia, Cricket
Memorabilia, Rugby Union
Memorabilia,
Rugby League
Memorabilia,
Tennis
Memorabilia, Golf
Memorabilia, Boxing
Memorabilia, MotorSports
Memorabilia,
Formula One
Memorabilia,
Athletics
Memorabilia, Snooker
Memorabilia, Darts
Memorabilia, Soccer
Memorabilia, US Sports
Memorabilia, Baseball
Memorabilia, American Football
Memorabilia, Ice Hockey
Memorabilia, Basketball
Memorabilia, NCAA
Memorabilia,
Horse Racing
Memorabilia, Equestrian
Memorabilia, Cycling
Memorabilia, Olympics
Memorabilia, Triathlon
Memorabilia, Ice Skating
Memorabilia, Lawn Bowls
Memorabilia, Swimming
Memorabilia, Hurling
Memorabilia, GAA
Memorabilia, Surfing
Memorabilia, Bowling
Memorabilia, Squash
Memorabilia, Archery
Memorabilia, Fishing
Memorabilia, Angling
Memorabilia, Parkour
Memorabilia, Skeleton
Memorabilia, Winter Sports
Memorabilia, Aussie Rules
Memorabilia, Sailing
Memorabilia, Yachting
Memorabilia. As well as Signed Sports Books, Sporting Board Games and other sports-related items of interest and historic value.

As well as the Sports Memorabilia business side to our charitable ventures, Uniquely Sporting Sports Media also develops sports-related projects for TV, video, online digital and radio broadcast - all with a charity / NFP link.