ROWING Memorabilia & Collectables
SIR STEVE REDGRAVE Memorabilia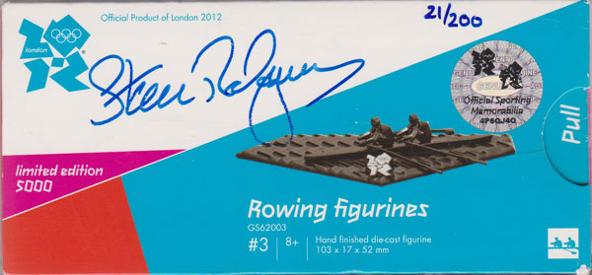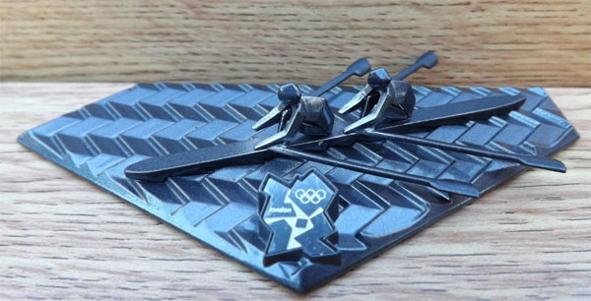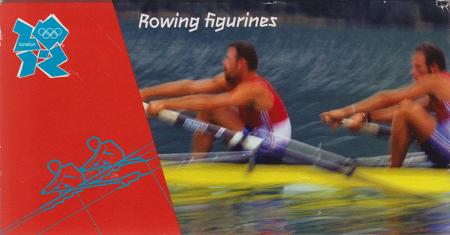 SIR STEVE REDGRAVE

(5 x Olympic Gold Medallist)
Signed Official London 2012 Limited Edition (21/200) die cast Rowing Figurines #3 with original pull out box & hologram.

RARE & COLLECTABLE
---------------------------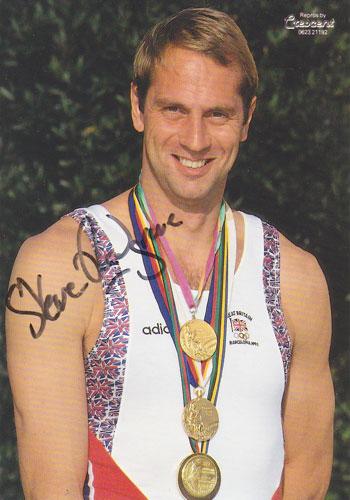 SIR STEVEN REDGRAVE
Signed Olympic gold medal photo.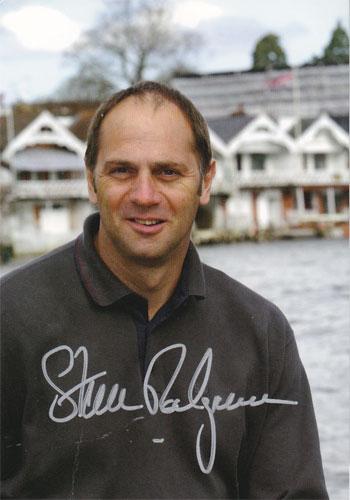 SIR STEVE REDGRAVE

Signed portrait photo.
----------------------------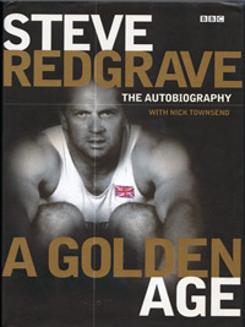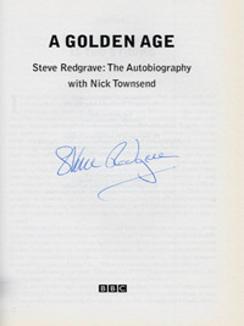 SIR STEVE REDGRAVE

signed Autobiography "A Golden Age"
BBC Books

SOLD £25.00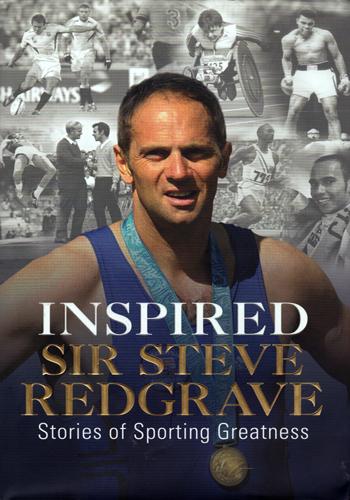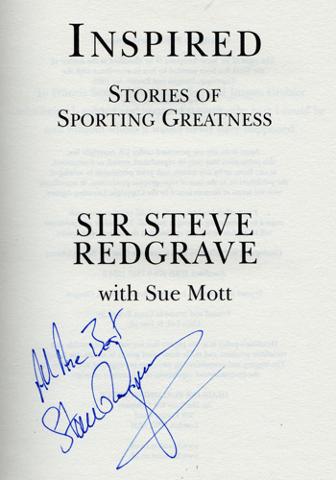 SIR STEVE REDGRAVE
Signed book "Inspired - Stories of Sporting Greatness"
First Edition
MATTHEW PINSENT Memorabilia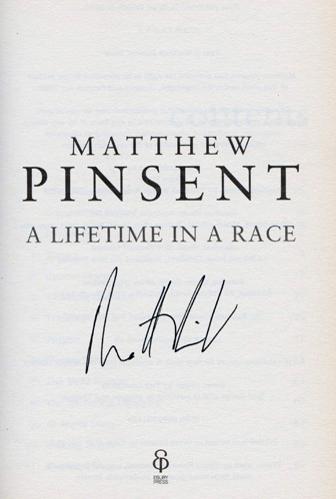 MATTHEW PINSENT
(4 x Olympic Gold Medallist)
signed autobiography "A Lifetime in a Boat"
Third Edition (2004)
DAME KATHERINE GRAINGER Memorabilia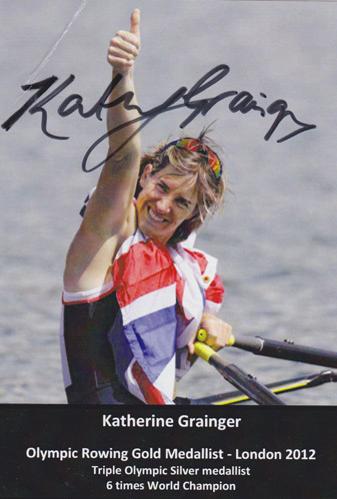 KATHY GRAINGER
Signed 2012 London Olympics postcard
Has slight fold to top left corner
SOLD £5
OXFORD CAMBRIDGE UNIVERSITY BOAT RACE MEMORABILIA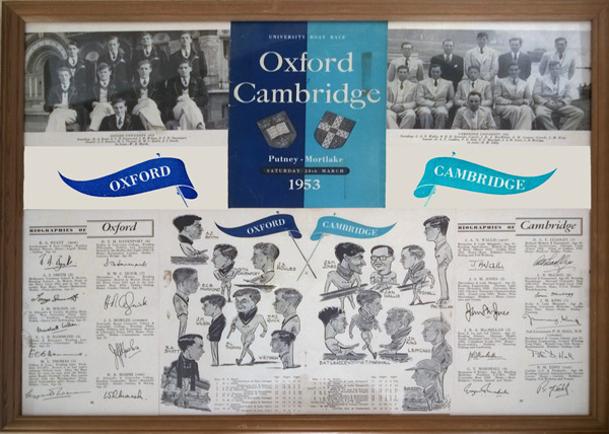 1953 UNIVERSITY BOAT RACE OFFICIAL PROGRAMME Montage

with Centre Page Spread showing
caricatures of Oxford & Cambridge Crews + team pics + rower biographies with facsimile autographs.
Approx 53 x 44 cms
Framed under acrylic glass


£75 + Courier service
Unless collected from mid-Kent
Please Contact Us for delivery options / costs.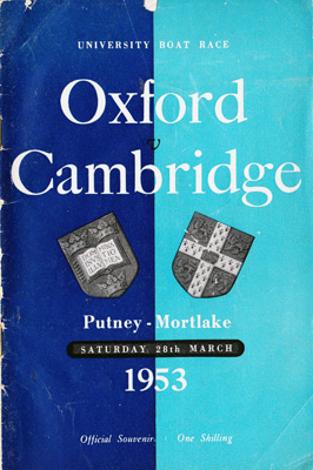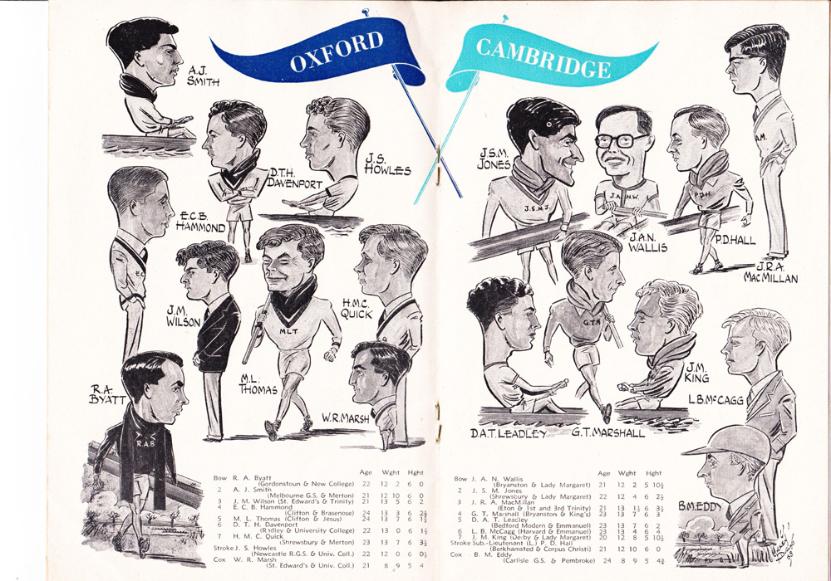 --------------------------------
ST CATHERINE'S COLLEGE BOAT CLUB
Multi-signed "The Fairbairn Cup" Dinner Menu (1950)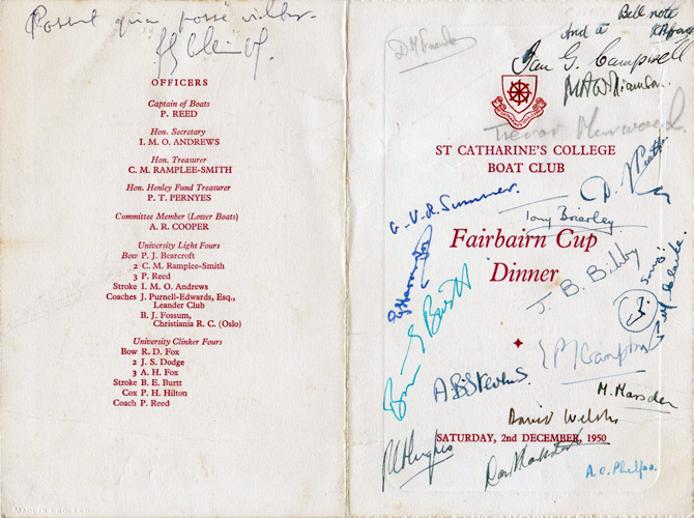 Multi-signed menu booklet for the 1950 Fairbairn Cup Dinner held by St Catherine's College Boat Club, on Sat Dec 2nd with 36 autographs / signatures of the Fairbairns crews & officials with a few annotated messages & comments.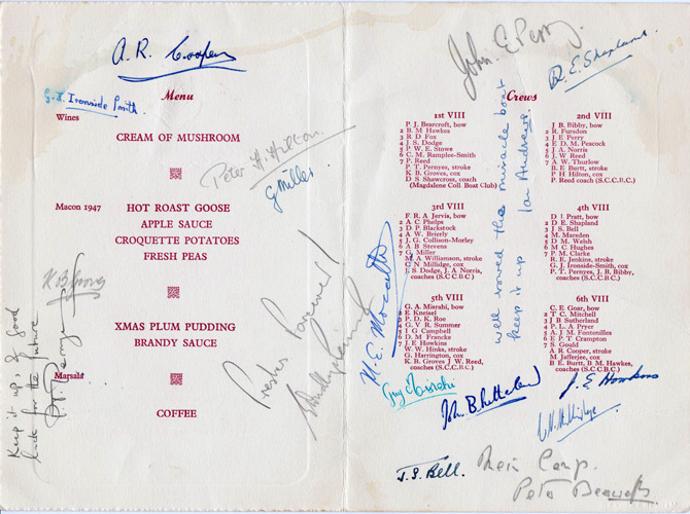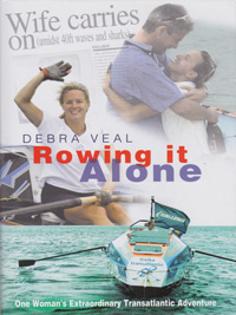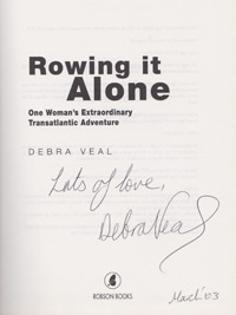 DEBRA VEAL memorabilia
(Transatlantic Rower)

Signed autobiography "Rowing It Alone - One Woman's Extraordinary Transatlantic Adventure"
First Edition (2003)

SOLD £20
ROWING JEWELLERY, BLING, etc.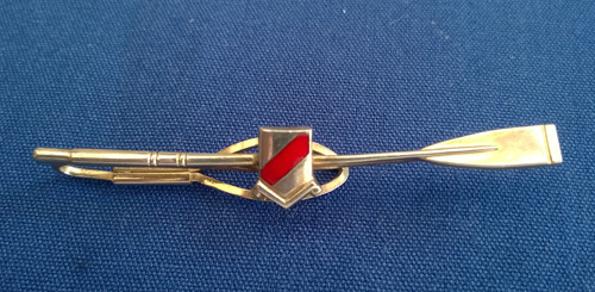 Gold-coloured metal oar & rowing club badge tie clip.
Stratton Imitation - Made in England
Welcome to Uniquely Sporting's sports shop / store page for rowing & boat race memorabilia, collectables, souvenirs, signed balls, clothing, photos, posters, cards, books, etc.
PLEASE USE THE CONTACT FORM >>>
FOR FURTHER DETAILS ON THE ABOVE ITEMS.
IF YOU WANT TO BUY AN ITEM OR ITEMS ... PLEASE SEND US YOUR BID OFFER.
IF YOU ARE LOOKING FOR A SPECIFIC ITEM
OR SPORTS STAR / TEAM / EVENT.
IF YOU HAVE A "UNIQUELY SPORTING" ITEM OF MEMORABILIA YOU WANT TO SELL, PLEASE SEND DETAILS WITH YOUR VALUATION & A CONTACT EMAIL / PHONE NUMBER.
Please note we cannot always reply to every enquiry given the amount of mail we receive. We will be in touch only if we are interested.
IF YOU HAVE ANY OTHER QUESTIONS...
WE LOOK FORWARD TO HEARING FROM YOU!
-