ATHLETICS MEMORABILIA & ATHLETICS AUTOGRAPHS


Great Britain (GB&NI) Athletic Memorabilia
SIR ROGER BANNISTER Memorabilia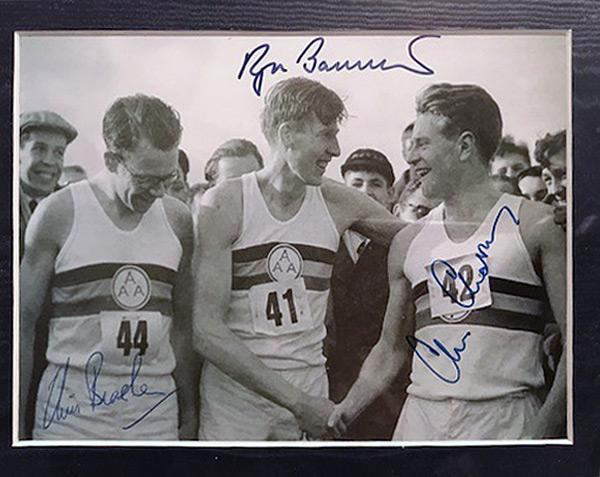 SIR ROGER BANNISTER
signed sub Four Minute Mile B&W post-race photo (1954). Also signed by pace-makers Chris Brasher (#44) & Chris Chataway (#42).
Framed.


For more information on this item,
or to place a bid to buy it,
please CONTACT US.
---------------------------
SIR CHRIS BRASHER Memorabilia
SIR CHRIS BRASHER
1956 Olympics 3000m steeplechase champion
& Co-Founder of the London Marathon

Limited edition FDC (223 of 250) / signed Official Souvenir First Day Cover to commemorate
the first-ever London Marathon in March 1981.

SOLD £35
---------------------------
SIR CHRIS CHATAWAY Memorabilia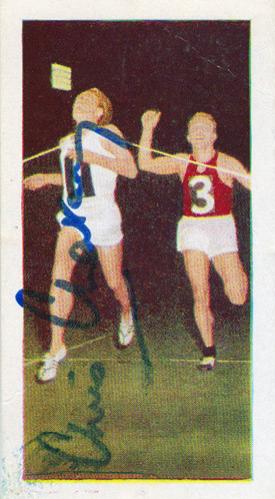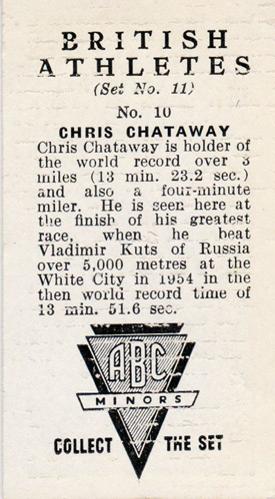 SIR CHRISTOPHER CHATAWAY
(former 5000m world record holder)
Signed ABC MInors card (depicting his 1954 5000m victory
over Vladimir Kuts at the White City in world record time)
HAROLD ABRAHAMS Memorabilia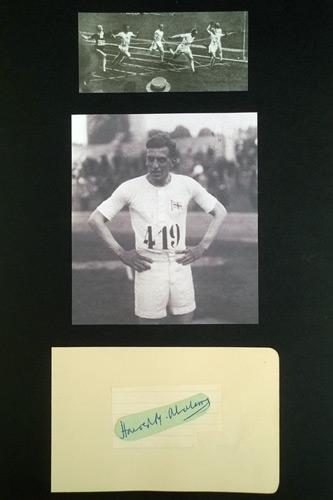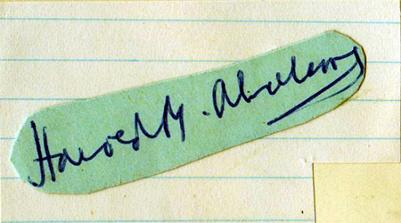 HAROLD ABRAHAMS
Autograph 1924 Olympics Games 100 metres gold medal winning performance (immortalised in the film "Chariots of Fire".
SOLD £100
MO FARAH
(Olympic 5000m & 10000m champion)

Signed London 2012 Olympics MoBot photo.

Approx A4 size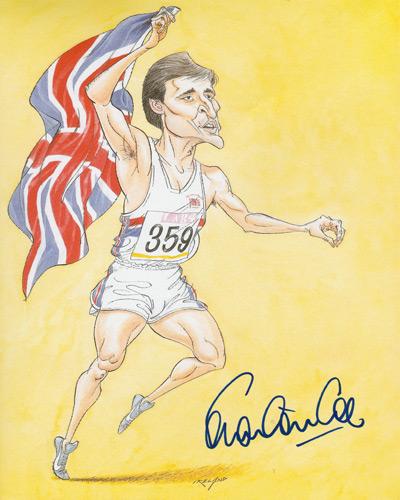 LORD SEBASTIAN COE
Signed John Ireland print / caricature
(1984 L.A. Olympics 1500m victory lap).
Approx: A4 size
S O L D £25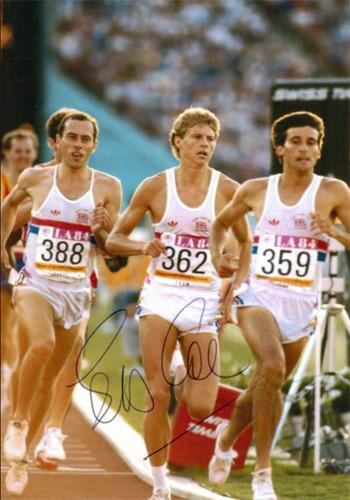 SEB COE
Signed 1984 Los Angeles Olympics 1500m final.
(Final lap action shot ahead of Cram & Ovett).
Approx: 6" x 4"

SOLD £25
------------------------------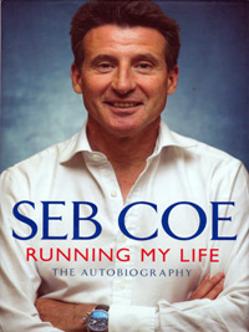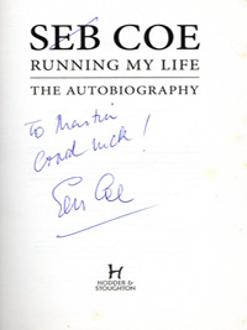 SEBASTIAN COE
Signed / Dedicated Autobiography
SOLD £25
---------------------------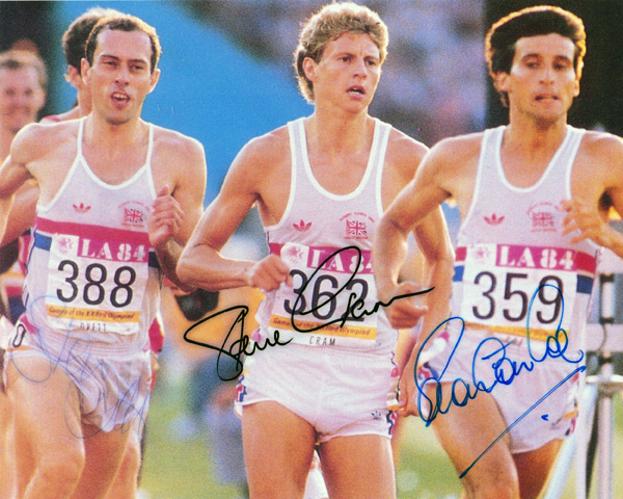 STEVE OVETT, SEB COE
& STEVE CRAM
1500 metres final photo.
Signed 1984 Los Angeles Olympics


Approx A4 size
S O L D £100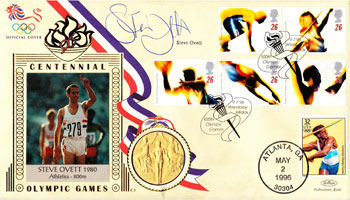 (1980 Moscow Olympics 800m champion)
Signed 1996 Atlanta Olympics First Day Cover

with

1984 Los Angeles Olympics photo image of Ovett & Olympic stamps.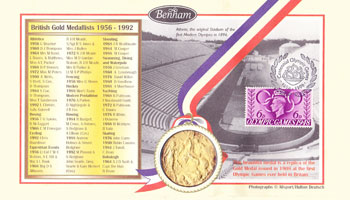 ---------------------------

SUPERSPIKE song Pts 1 & 2 single

recorded by SuperSpike Squad

+ Bill Oddie & John Cleese in 1976
for the Montreal Olympics.
Record sleeve signed by six GB athletes:
STEVE OVETT, BRENDAN FOSTER,
ALAN PASCOE, ANDREA LYNCH,
MIKE WINCH & LORNA BOOTHE

as a fund raising campaign
NB The Record Cover shown in the YouTube video
is the exact same one (with the six autographs)
as that shown above.
BRENDAN FOSTER Memorabilia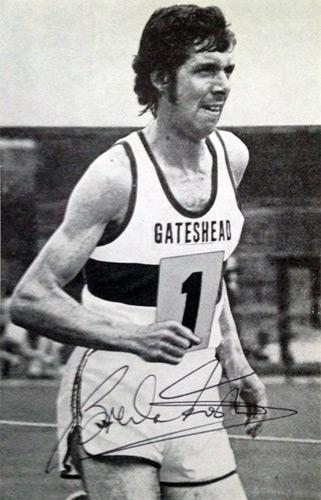 BRENDAN FOSTER
(1976 Olympic bronze medallist 10,000 metres
1974 European champion 5,000m
1978 Commonwealth Games champion 10,000m
Founder of the 'Great North Run')
Signed B&W postcard sized (9 x 14 cms)
Gateshead AC photo.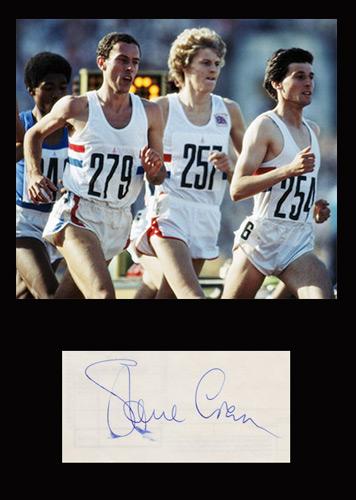 Autographed 1984 Los Angeles Olympics
1500 metres final photo.
Approx A4 size
DALEY THOMPSON Memorabilia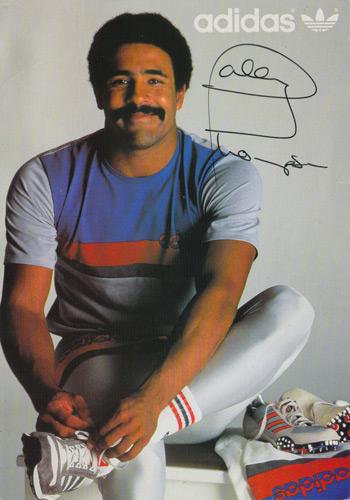 DALEY THOMPSON
(2 x Olympic Decathlon Champion 1980 & 1984)
Signed adidas promotional card
Approx size: 8.5" x 6"
DAME KELLY HOLMES Memorabilia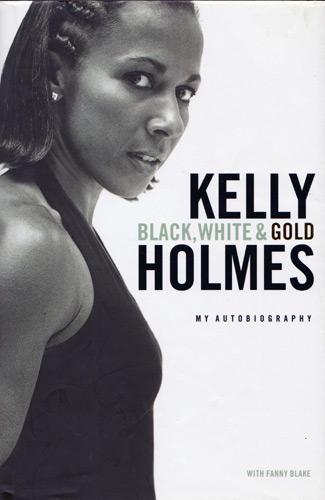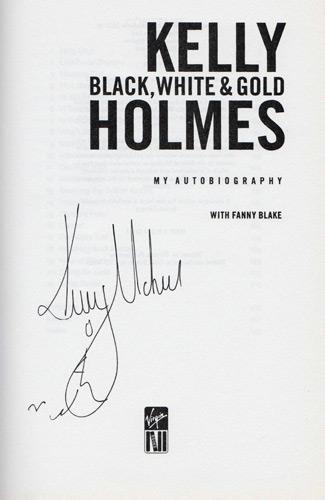 DAME KELLY HOLMES
Signed Autobiography: Black, White & Gold
First Edition (2005)
KELLY HOLMES
(2004 800 & 1500 metres Olympic champion)
Signed Reebok promotional Double Gold
postcard (large)
dedicated to "Action for Youth 2006"
S O L D £25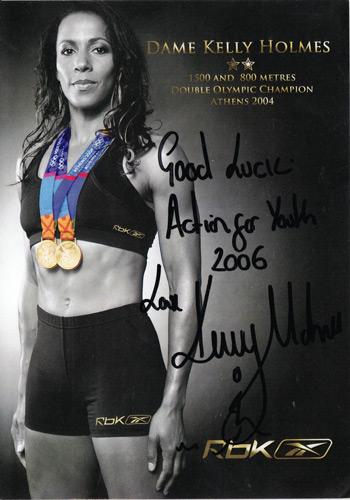 SALLY GUNNELL Memorabilia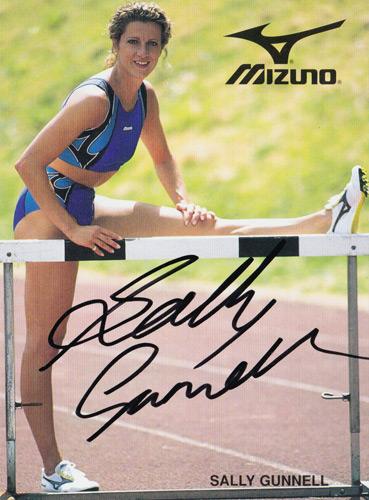 SALLY GUNNELL

(1992 Barcelona Olympic Games 400 metres champion)


Signed Mizuno promotional postcard.
SOLD £15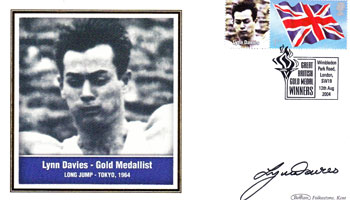 LYNN DAVIES
1964 Tokyo Olympics Long Jump champion

Signed Olympic Gold Medal First Day Cover
with photo image & stamp of Davies.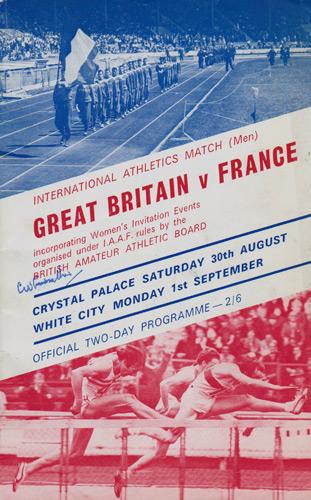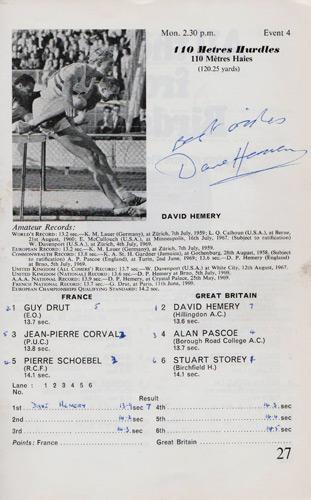 (1968 Olympics 400m hurdles champion)
Signed 110 meters hurdles page with photo in 1969 Great Britain v France Athletics meeting programme.
Cover also signed by GB High Jumper Crawford William (CW) Fairbrother.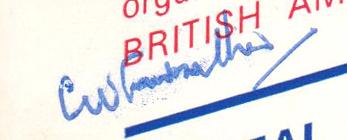 ---------------------------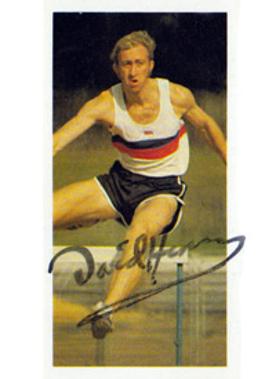 DAVID HEMERY
(1968 Mexico City Olympics 400m hurdle champion)

Rare / signed cigarette card.
---------------------------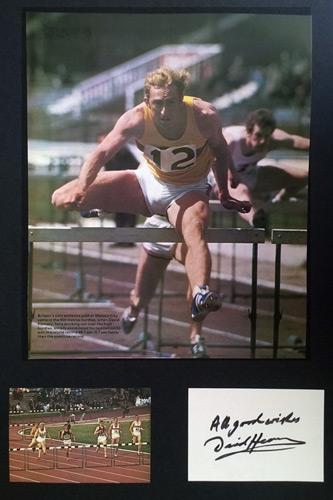 DAVID HEMERY
Autograph montage in training and the 1968 Mexico Olympics 400m hurdles final.
Approx A3 size
----------------------------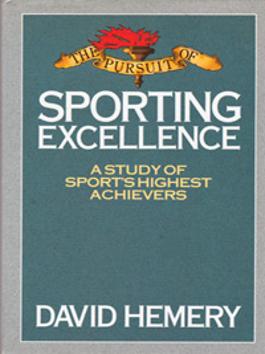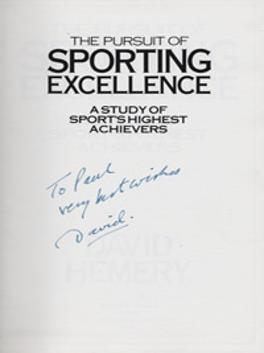 DAVID HEMERY
Signed & dedicated book: "The Pursuit of Sporting Excellence - A Study of Sport's Highest Achievers."
(First Edition - 1986)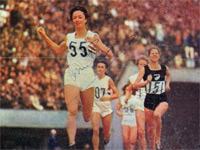 ANN PACKER
1964 Tokyo Olympics 800m champion

Rare / signed action picture from the gold medal race.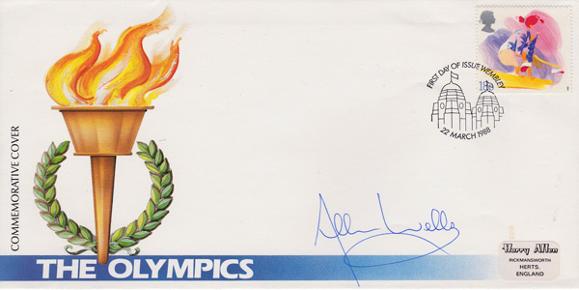 ALLAN WELLS
(1980 Moscow Olympic 100m champion)

Signed 1988 Olympics Commemorative
First Day Cover
CHRISTINE OHURUOGU Memorabilia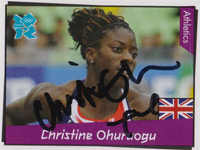 CHRISTINE OHURUOGU
2008 Beijing Olympics 400m champion
Signed official London 2012 Olympic GB&NI card.
LINFORD CHRISTIE Memorabilia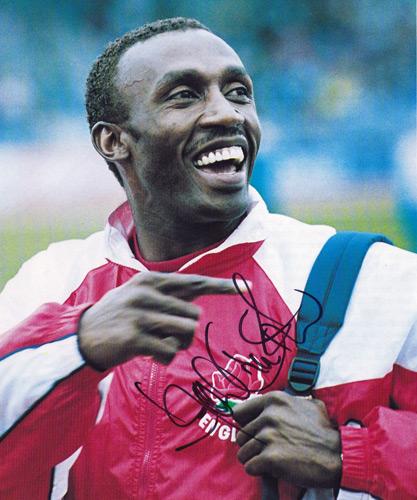 LINFORD CHRISTIE
(1992 Olympic 100 metres champion)

Signed England athletics colour pic.
Approx size: 17 x 21cms
----------------------------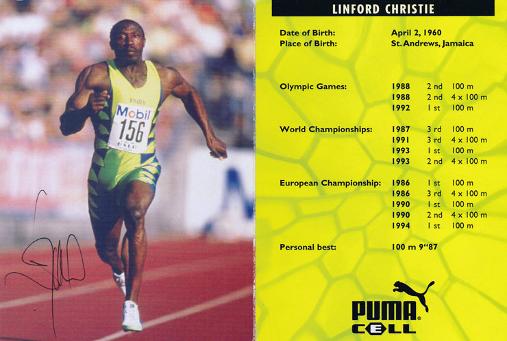 LINFORD CHRISTIE
(1992 Olympic 100 metres champion)

Signed PUMA Cell athletic shoe

four-sided promo card / biography booklet.
JONATHAN EDWARDS Memorabilia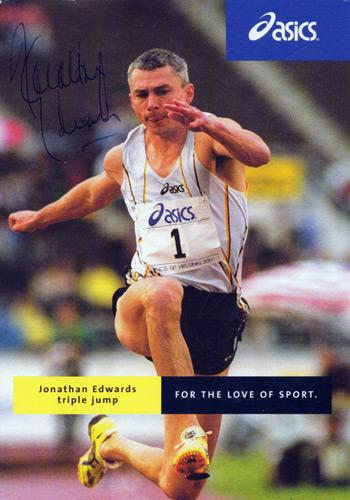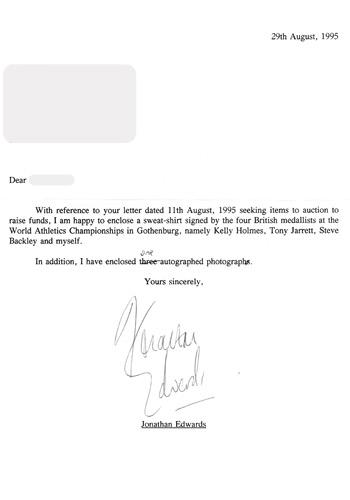 JONATHAN EDWARDS
(2 x World & 2000 Olympic Triple Jump champion)

Signed Asics promo postcard & signed charity letter.


TESSA SANDERSON Memorabilia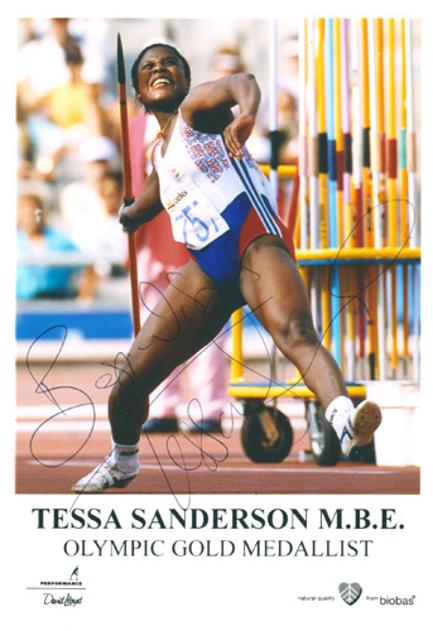 TESSA SANDERSON
Signed David Lloyd Fitness Clubs promotional photo card depicting her throwing the javelin en route to winning the Olympic Gold Medal at the 1984 Los Angeles Olympic Games.

Approx size: 13 x 19 cms
DAVID JENKINS Memorabilia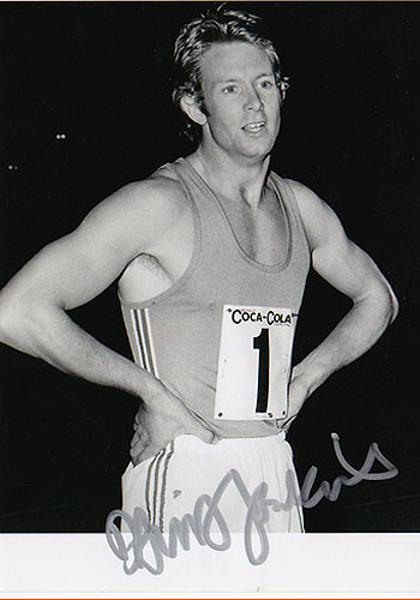 DAVID JENKINS
(1971 European 400m champion &
4 x 400m 1972 Munich Olympic silver medallist &
British National 400 meter Record Holder 1971-85)

Rare / Signed Coca-Cola Meeting Athletics photo
Approx size: 10 x 15 cms
DEREK IBBOTSON Memorabilia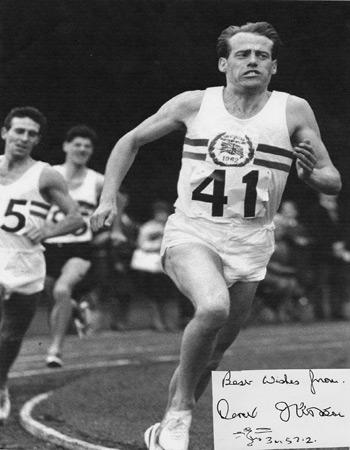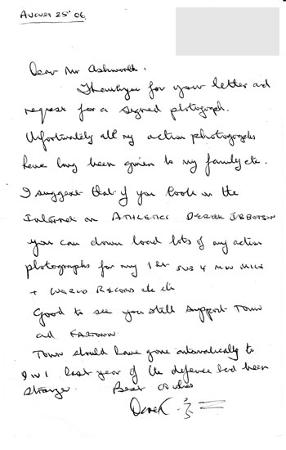 DEREK IBBOTSON
(former Mile world record holder 3.57.2)

Signed B&W pic & handwritten letter [2006]
-------------------------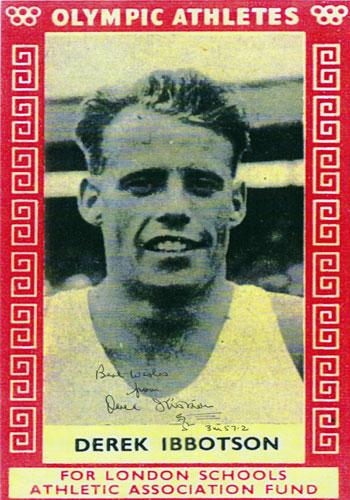 DEREK IBBOTSON
former Mile world record holder 3.57.2
Signed B&W pic [above left], letter [above]
& Olympic
Athletes
pic [left]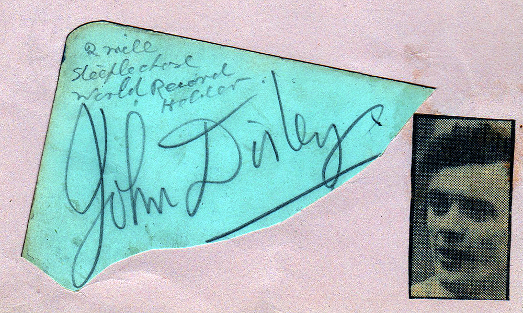 JOHN DISLEY

(3000m Steeplechase
Bronze Medal

at 1952 Helsinki Olympics

& co-founder of the London Marathon)

Signed autograph card & picture.


STEVE BACKLEY Memorabilia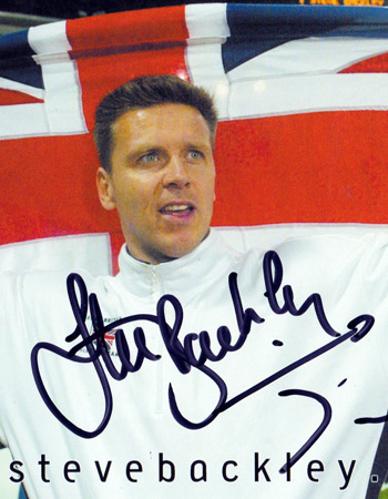 STEVE BACKLEY

(former Javelin world record holder 91.46m)

Signed SteveBackley.com promo post card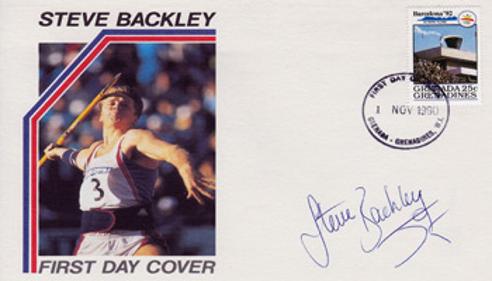 STEVE BACKLEY
(1992 Olympic Bronze - Javelin)

Signed Barcelona '92 Olympics FDC
COLIN JACKSON Memorabilia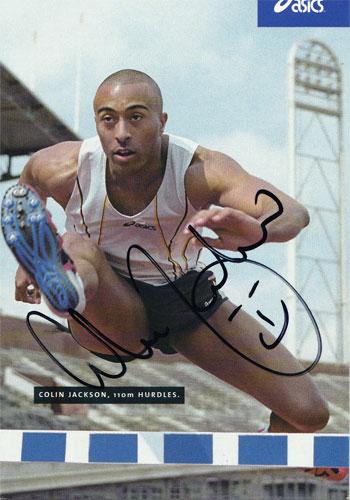 COLIN JACKSON
(2 x World 110m hurdles champion,
4 x European 110m hurdles champion
& 2 x Commonwealth Games champion)

Signed ASICS promo card.
DEREK REDMOND Memorabilia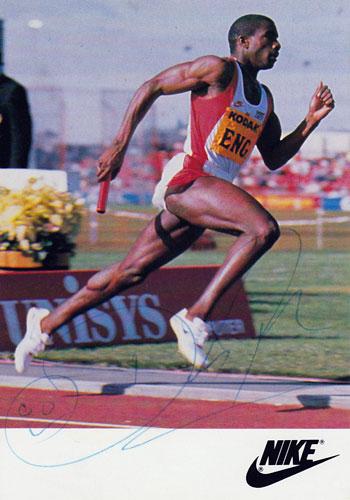 DEREK REDMOND
(former GB 400m record holder and
3 x Gold Medallist in 4x400m
Olympic, Worlds & Commonwealth Games)
S
igned GB 400 metres relay NIKE promo card.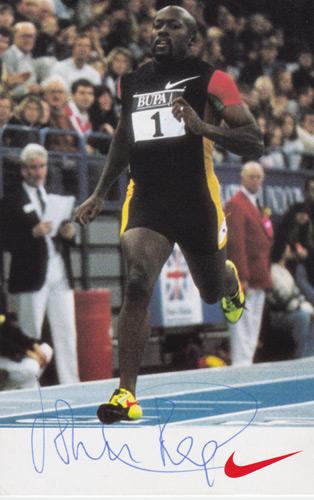 JOHN REGIS


Signed Nike promotional postcard.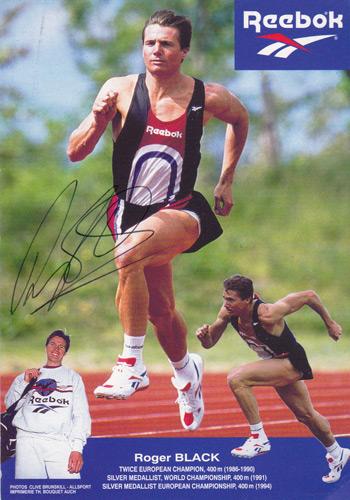 ROGER BLACK


Signed Reebok promotional postcard.
KRISS AKABUSI Memorabilia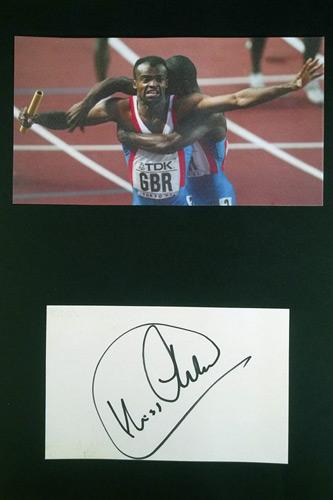 KRISS AKABUSI
Autograph montage of the gold medal winning celebration in the 1991 World Championships 4 x 400m relay in Tokyo.
Approx A4 size
DARREN CAMPBELL Memorabilia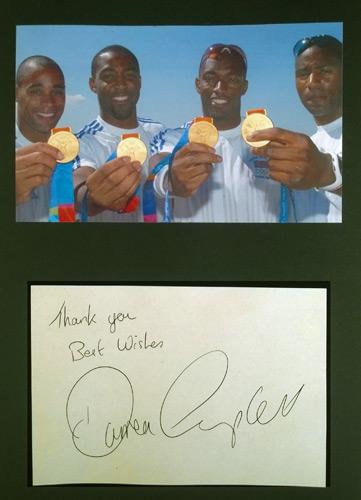 DARREN CAMPBELL
Autograph montage Sydney Olympic Games 4 x 100m relay gold medal chamnpions pics.
Approx size: A4
MARK RICHARDSON Memorabilia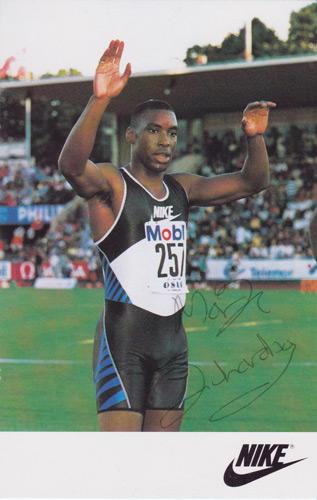 MARK RICHARDSON
Signed Nike promotional postcard.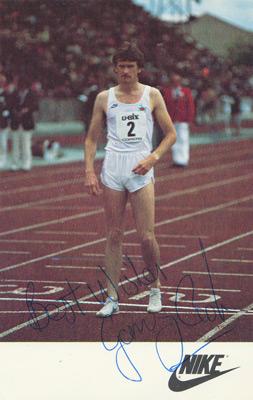 GARRY COOK
(400 relay & 800 metres - Olympic Silver medallist 1984)
Signed Nike promotional postcard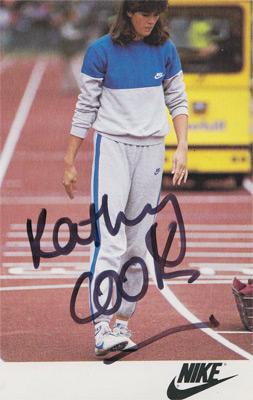 KATHY COOK / KATHY SMALLWOOD
(100, 200 & 400 metres & relay -
3 x Olympic Bronze medallist 1980 & 1984)

Signed Nike promotional postcard


S O L D £15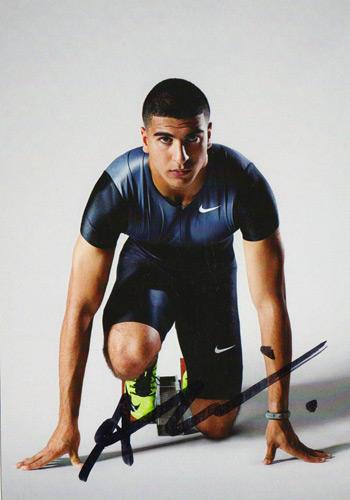 ADAM GEMILI
(2014 European 200m champion)

Signed promotional postcard (2012)


PHYLLIS SMITH Memorabilia
PHYLLIS SMITH

Duke of Edinburgh Award postcard.
Pre-printed autograph
ADRIAN METCALFE Memorabilia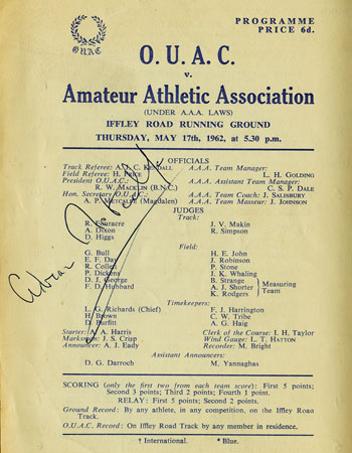 ADRIAN METCALFE
Silver Medallist 4x400m relay 1964 Tokyo Olympics,

ITV Athletics commentator,
Former Head of Sport at
Channel 4

and Eurosport
Signed 1962 Oxford University Athletics Club v AAA Athletics meeting race card Iffley Road, Oxford.
Metcalfe (also Hon Sec of the OUAC) won the 100 & 220 yards events.
Fellow TV commentator Stuart Storey competed in the 120 yards hurdles.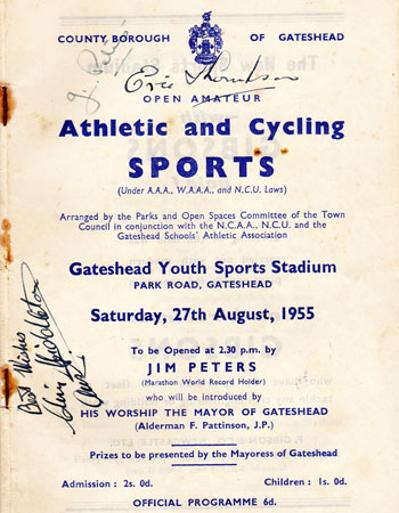 1955 Gateshead Sports Athletics & Cycling programme signed by...
JIM PETERS - former Marathon world record holder
ERIC THOMPSON - GB Olympic cyclist
CHRIS MIDDLETON - Australian cyclist
S O L D £25

OTHER GB ATHLETICS MEMORABILIA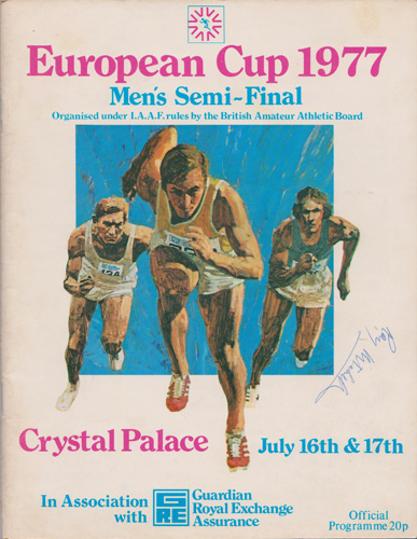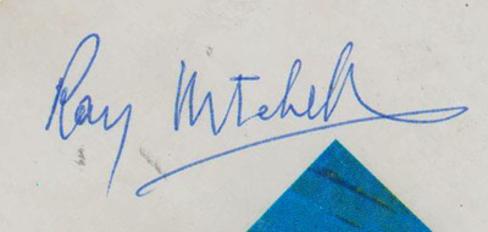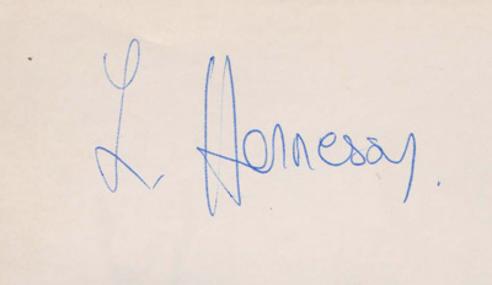 1977 EUROPEAN CUP SEMI-FINAL PROGRAMME
at Crystal Palace Stadium
Signed on cover by Roy Mitchell (1976 Commonwealth long jump champion).
Also signed by Irish pole vaulter and renowned coach Liam Hennesy (on inside back cover)
-----------------------------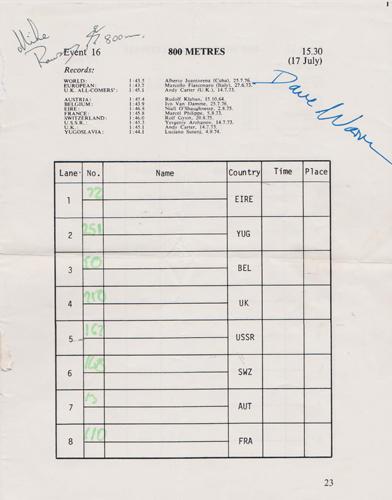 1977 EUROPEAN CUP SEMI-FINAL PROGRAMME
at Crystal Palace Stadium
+
Signed on separate loose 800 metres page by David Warren (1977 & 1980 UK Athletics 800 metres champion & 1980 Moscow Olympics 800 metres finalist).
Also signed by Mike Ramsey (USA 800 metres runner).

------------------------------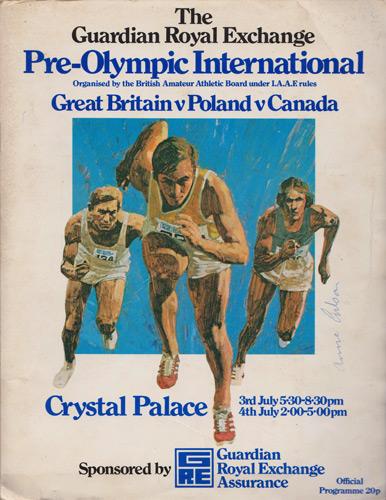 ANNE GILSON (GB High Jumper)
signed 1976 Pre-Olympic International programme
GB v Poland v Canada
at Crystal Palace Stadium.

-----------------------------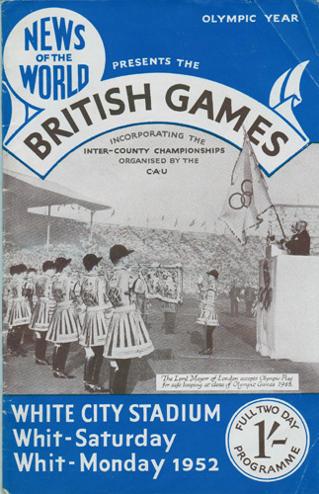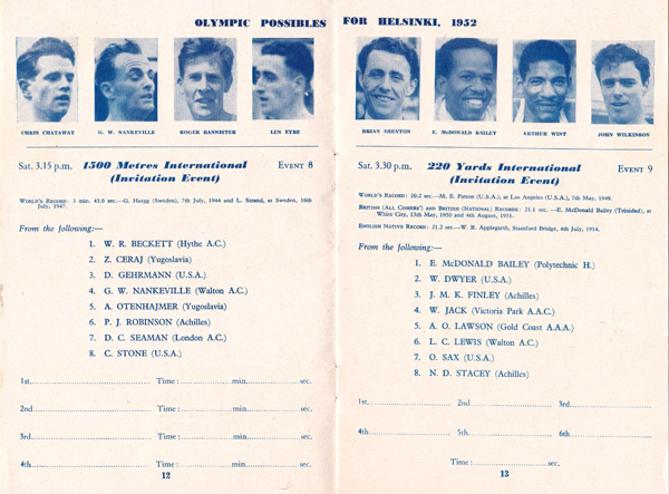 1952 "NEW of the WORLD" BRITISH GAMES
White City Stadium Programme
Pre-Helsinki Olympics Event with programme featuring portrait pics of GB Olympic hopefuls: Roger Bannister, Chris Chataway, MacDonald Bailey & Arthur Wint,
GB PARALYMPICS Memorabilia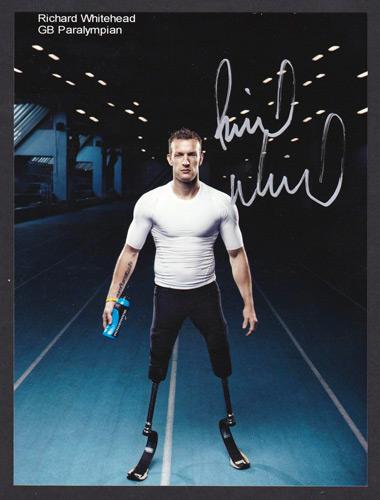 RICHARD WHITEHEAD Memorabilia
(World Record holder - Marathon & 200 metres)
Signed GB Paralympics photo.
Approx size: 15 x 20 cms
----------------------------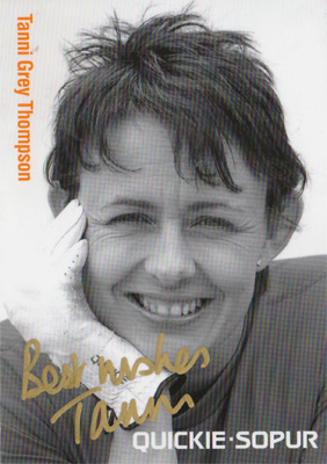 Dame TANNI GREY THOMPSON Memorabilia
Signed Quickie-Sopur promotional postcard.


----------------------------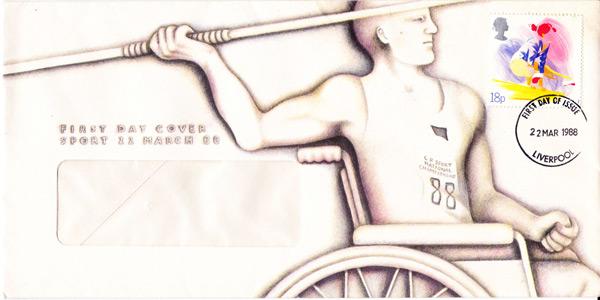 1998 Paralympics First Day Cover
OTHER OLYMPIC CHAMPIONS Memorabilia


MICHAEL JOHNSON Memorabilia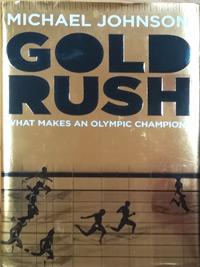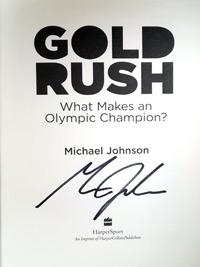 MICHAEL JOHNSON


(Olympic 200 & 400 metres champion)
Signed book "Gold Rush - What Makes an Olympic Champion?"

First Edition (2011)

SOLD £25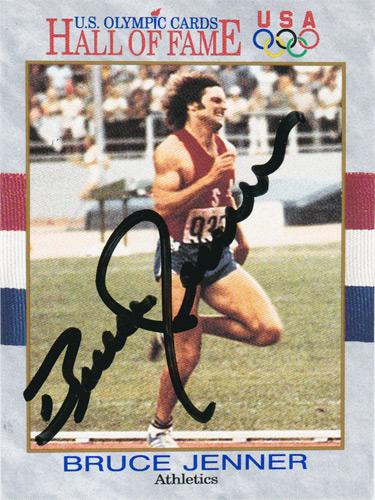 BRUCE JENNER*
(1976 Montreal Olympics Decathlon Champion)
Signed US Olympic Games Hall of Fame card
[ * now known as Caitlyn Jenner ]
Approx 7 x 9 cms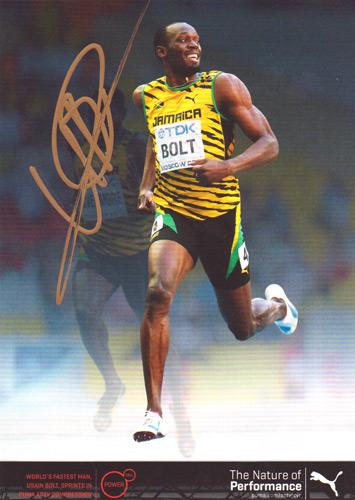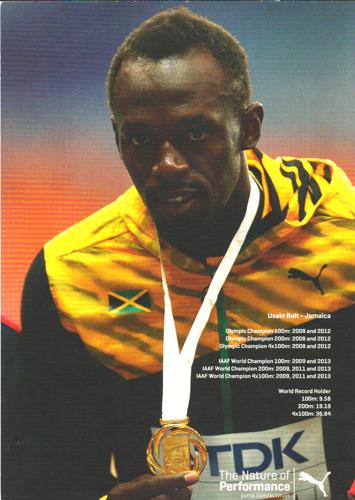 USAIN BOLT (Jamaica)
Multiple World & Olympic sprint champion &
"The World's Fastest Man"
Signed Puma "Nature of Performance" bio / career postcard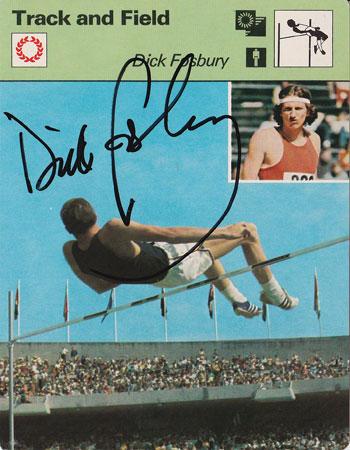 DICK FOSBURY (USA)

(1968 Mexico City Olympics high jump champion)
Rare / Signed athletics bio-pic card.
Legendary sporting innovator who was
the first to high jump backwards
with his trademark "Fosbury Flop"
SOLD £75
ARNIE ROBINSON Memorabilia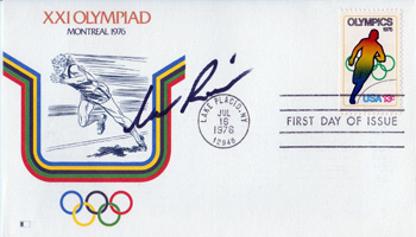 (1976 Olympic Long Jump champion)
Signed '76 Montreal Olympics First Day Cover
OTHER ATHLETICS Memorabilia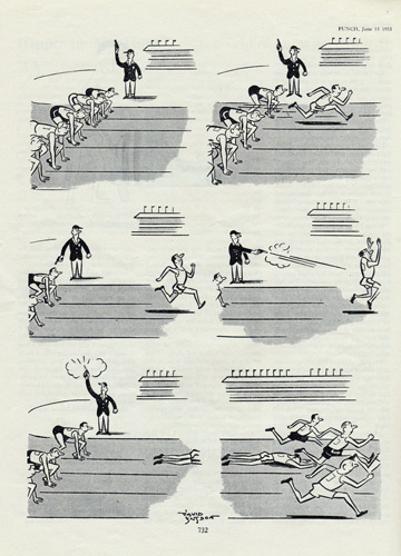 PUNCH MAGAZINE ATHLETICS CARTOON
by DAVID ENGDON
"False Start"
from March 15, 1955 issue
Approx A4 size
Welcome to Uniquely Sporting's sports shop / store page for authentic athletics memorabilia, running collectables & Olympic souvenirs - with a great collection of autographed & signed items: photos, prints, posters, artwork, cards, caps, shirts, clothing, books & First Day Covers ... from track & field to road-racing, from 100 metres to the marathon, from long jump to pole vault, from discus to javelin, from World Champion to Olympian, from Roger Bannister to Mo Farah, Seb Coe to Steve Ovett, Harold Abrahams to Usain Bolt, from Mexico 1968 to London 2012.
PLEASE USE THE CONTACT FORM >>>
FOR FURTHER DETAILS ON THE ABOVE ITEMS.
IF YOU WANT TO BUY AN ITEM OR ITEMS ... PLEASE SEND US YOUR BID OFFER.
IF YOU ARE LOOKING FOR A SPECIFIC ITEM OR SPORTS STAR / TEAM / EVENT.
IF YOU HAVE A "UNIQUELY SPORTING" ITEM OF MEMORABILIA YOU WANT TO SELL, PLEASE SEND DETAILS WITH YOUR VALUATION & A CONTACT EMAIL / PHONE NUMBER.
Please note we cannot always reply to every enquiry given the amount of mail we receive. We will be in touch only if we are interested.
IF YOU HAVE ANY OTHER QUESTIONS...
WE LOOK FORWARD TO HEARING FROM YOU!
-