MOTORBIKE MEMORABILIA
[SUPERBIKE / MOTO GP / supercross / MOTOCROSS / SPEEDWAY / HARLEY-DAVIDSON]


(Riders listed alphabetically)
JULIEN DaCOSTA Memorabilia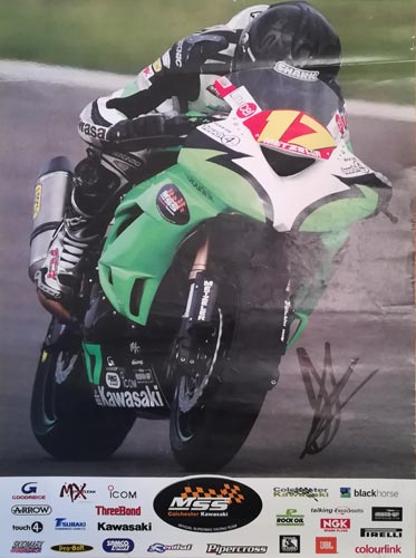 JULIEN DaCOSTA
(British Superbike / FIM Endurance rider)
Signed #17 colour poster
Colchester Kawasaki.

Approx size: 42 x 30 cms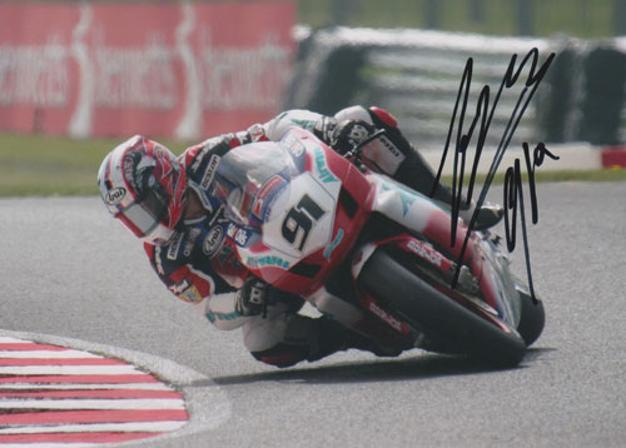 LEON HASLAM
(British Superbikes champion)
Signed #91 BSB colour photo.

Approx size: 17.5 x 12.5 cms

PETER HICKMAN Memorabilia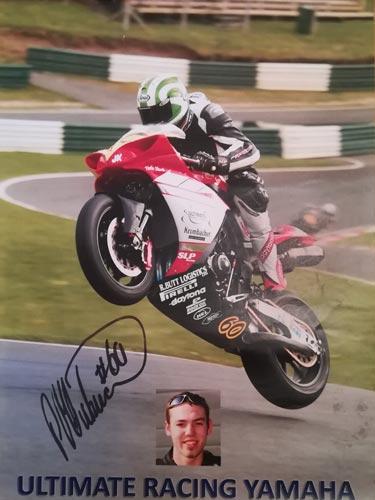 PETE HICKMAN
(British Superbikes / IOM TT rider)
Signed Hicky #60 colour poster
Ultimate Racing Yamaha
(c. 2010).

Approx size: 42 x 30 cms

SOLD £30
MARTIN JESSOP Memorabilia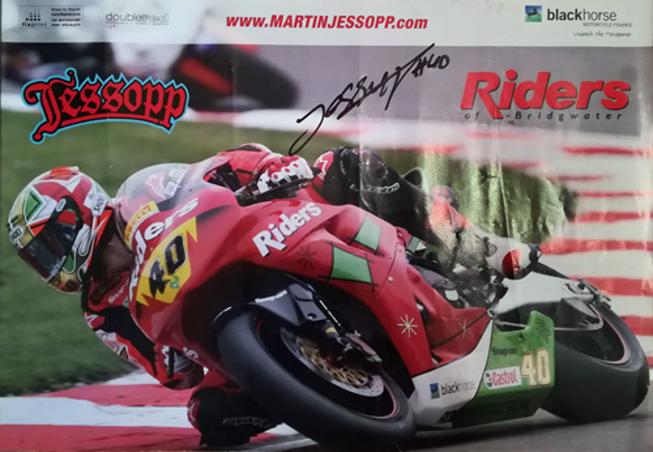 MARTIN JESSOPP
(British Superbikes rider)
Signed #40 colour poster -
Riders of Bridgwater / Black Horse.

Approx size: 42 x 30 cms
DAVID JOHNSON Memorabilia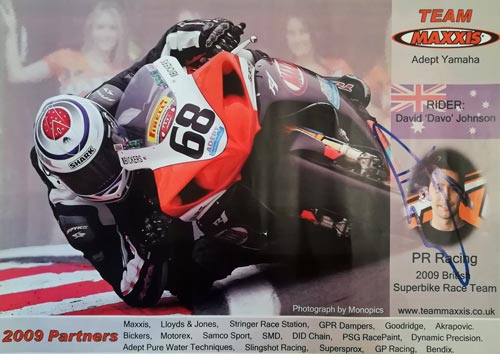 DAVID "DAVO" JOHNSON
(Australian BSB rider)
Signed Davo #68 colour poster -
Team Maxxis / Adept Yamaha (2009).

Approx size: 42 x 30 cms
RYUICHI KIYONARI Memorabilia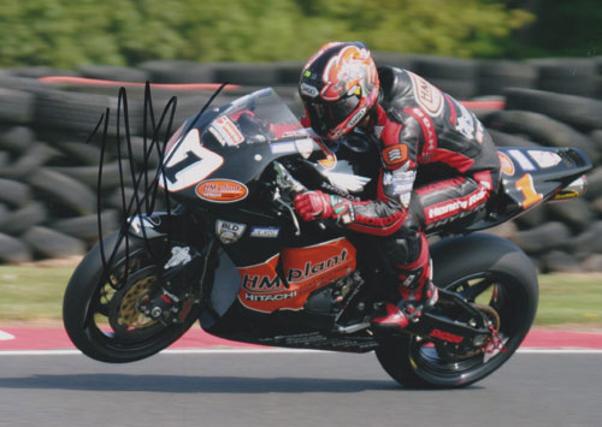 RYUICHI KIYONARI
(3 x British Superbike champion)

Signed #1 Honda Superbike photo.

Approx size: 17.5 x 12.5 cms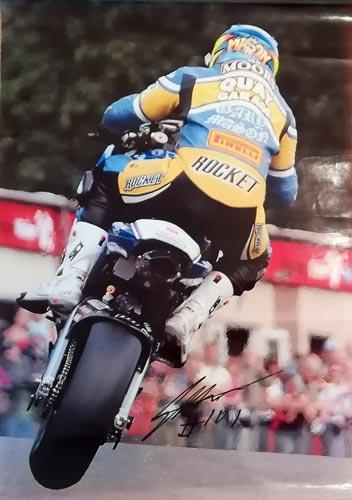 GARY MASON
(BSB rider / 2009 Privateers champion)
Signed #101 colour poster -
Quay Garage - Honda.

Approx size: 42 x 30 cms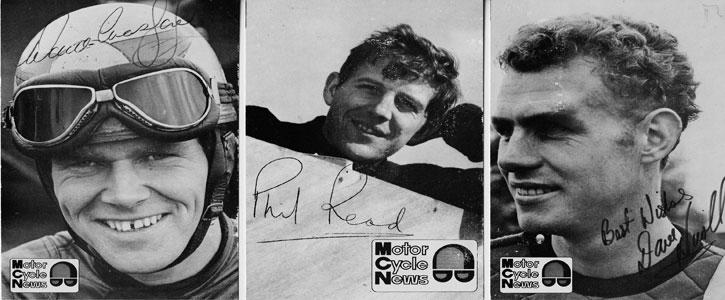 3 x Motor Cycle News 'pre-signed' postcard photo prints:
Dave Croxford: 1975 IOM TT Champ
Phil Read: 7 x MotorBike World Champion
Dave Nicoll: Moto Cross legend
SCOTT REDDING Memorabilia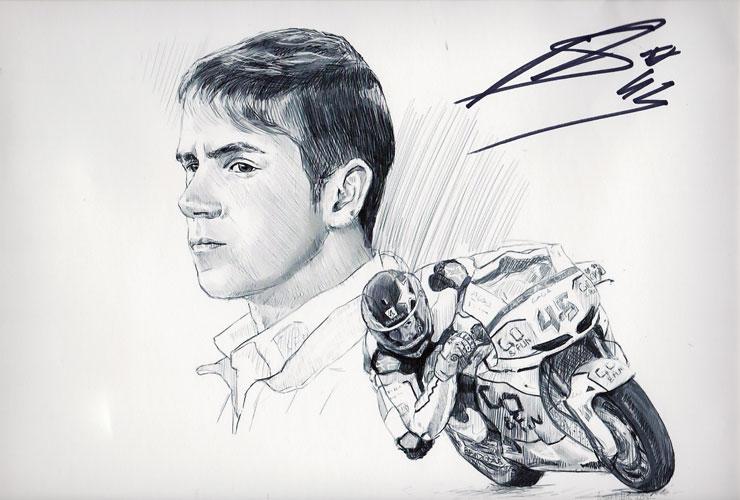 SCOTT REDDING
(youngest rider in history of Grand Prix motorcycle racing to win a race)

Signed "Scott Redding 45" Moto GP bike print.

Approx A4 size
JOHN REYNOLDS Memorabilia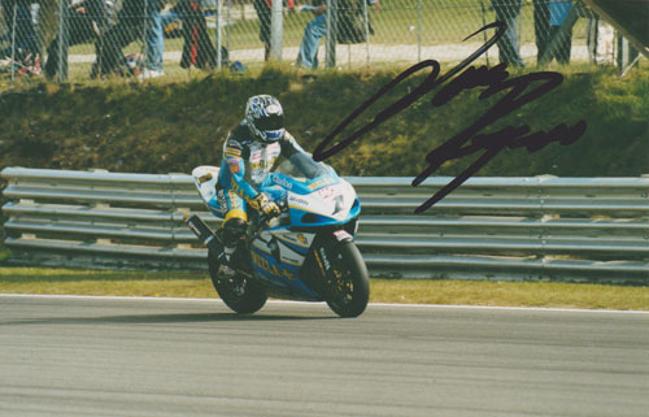 JOHN REYNOLDS
(3 x British Superbike champion)

Signed Rizla Suzuki Superbike photo.

Approx size: 17.5 x 12.5 cms
'FAST' FREDDIE SPENCER Memorabilia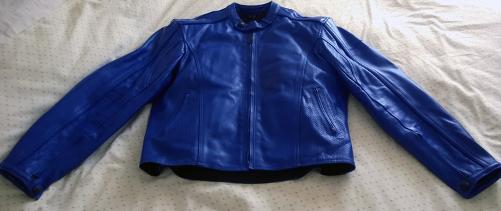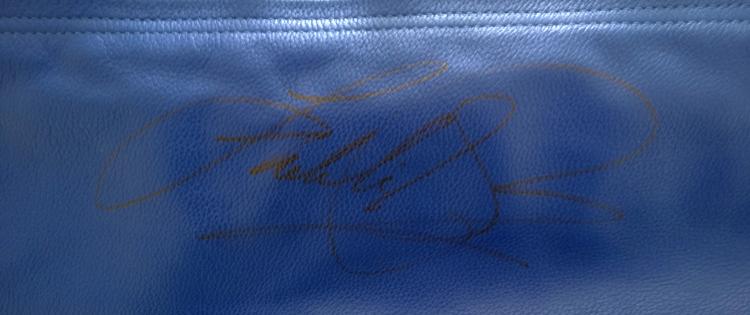 Frank Thomas Blue Motorbike Leather Jacket. Signed by Freddie Spencer in black ink to the front.

Size: UK 44 / EUR 52. As New / Unworn.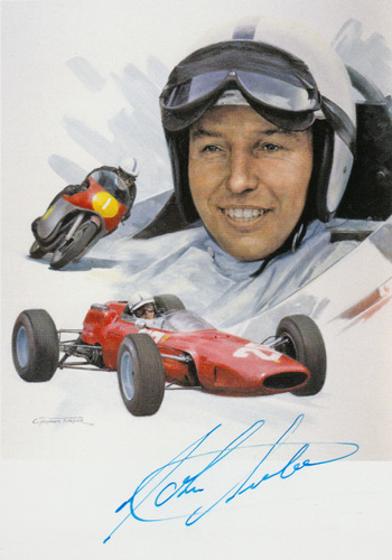 JOHN SURTEES
Signed Motor-Cyling &
F1 Motor-Racing Montage Postcard.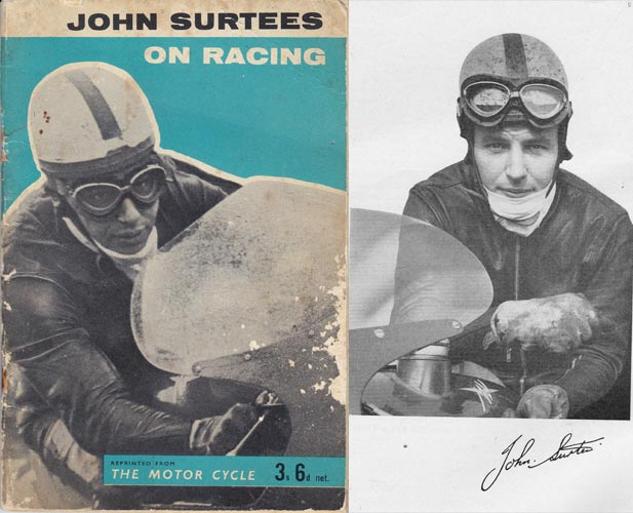 JOHN SURTEES
"ON RACING"
60 page, paperback book of articles reprinted from 'The Motor Cycle' magazine.

First edition (1960)
Some slight damage to spine and edges.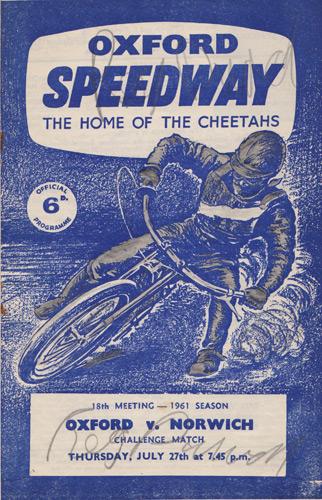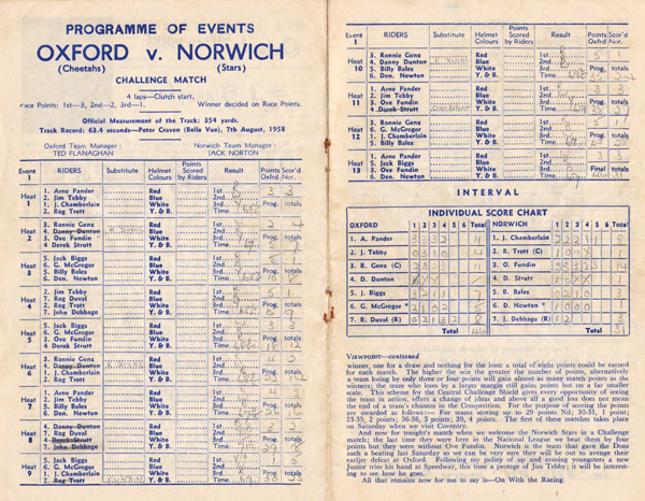 1961 OXFORD CHEETAHS Speedway Programme
v Norwich Stars signed (twice) by Reg Duvall.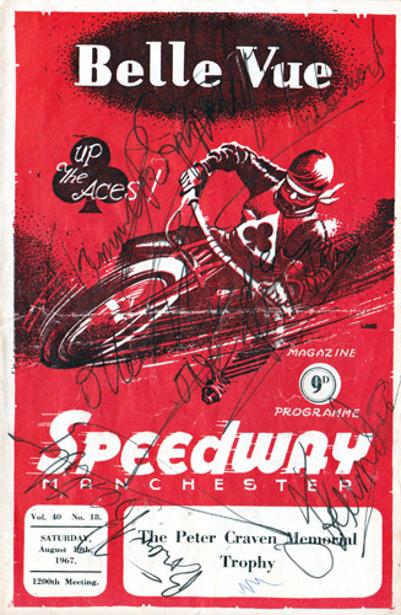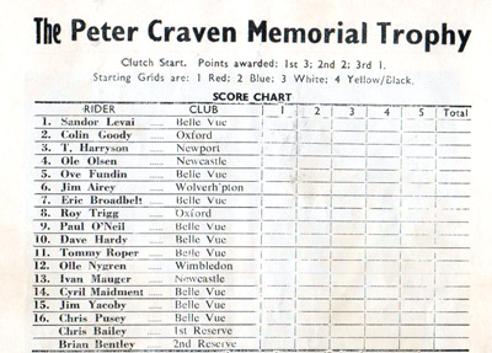 THE PETER CRAVEN MEMORIAL TROPHY
Official Magazine Programme
August 1967 at Belle Vue Speedway Stadium, Manchester
Cover signed by seven riders
inc: Ole Olsen, Olle Nygren, Ove Fundin, Tommy Roper, Brian Bentley & two others.

Programme has a fold across the middle.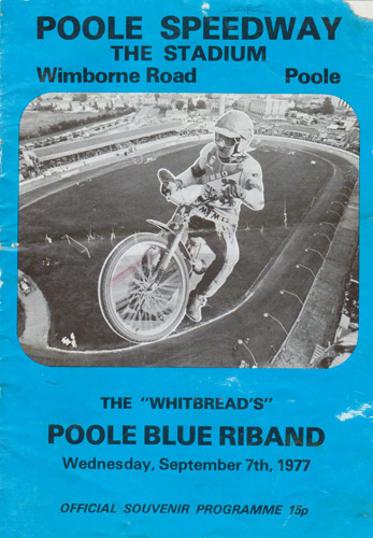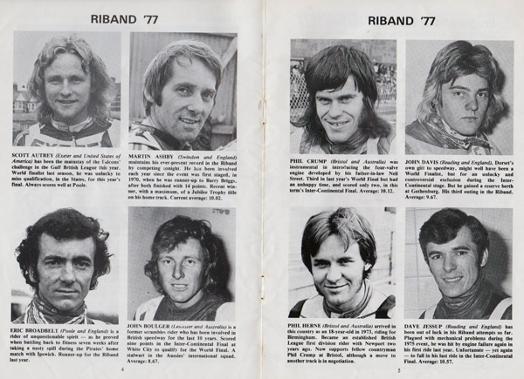 POOLE SPEEDWAY
The Whitbread's Poole Blue Riband Souvenir Programme
Wed Sept 1977
Features biopics of speedway stars inc:
Martin Ashby, John Boulger, Phil Crump & Dave Jessup.
SUPERCROSS / MOTOCROSS MEMORABILIA


WARREN EDWARDS Memorabilia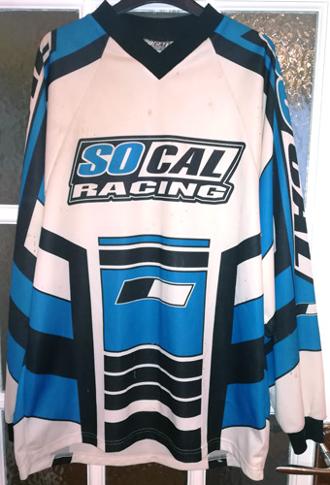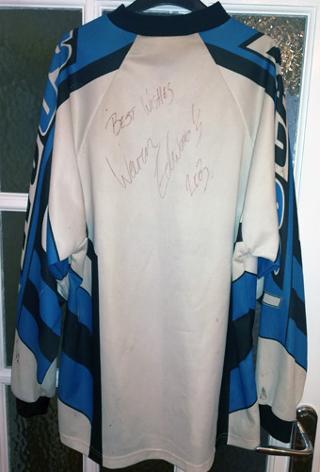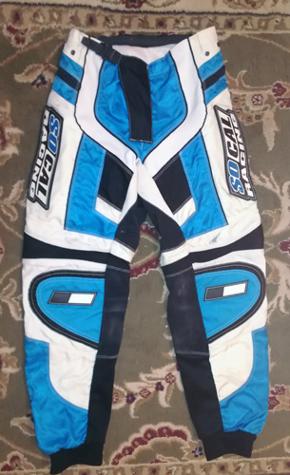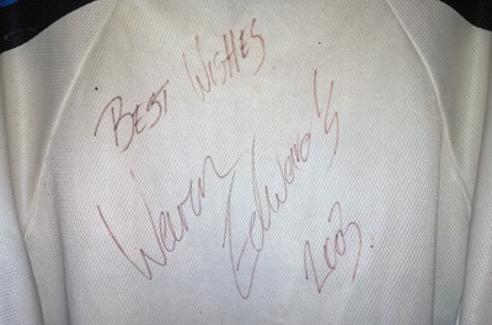 WARREN EDWARDS
(British SuperCross champion)

Signed SoCal Racing Gear (2003)
HARLEY-DAVIDSON MEMORABILIA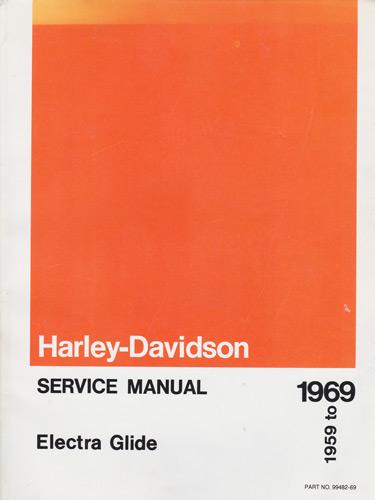 HARLEY-DAVIDSON
Electra-Glide & Duo-Glide
Service Manual (1959-1969)
1968 paperback edition in very good condition
Approx size: 22 x 28 cms

=======================

Welcome to Uniquely Sporting's sports store page for motor-cycling memorabilia & motorbike collectables - with a great collection of autographed & signed items: photos, prints, posters, cards, caps, shirts, clothing, books & First Day Covers ... from Superbikes to Moto GP to Speedway to Moto-Cross to Isle of Man TT to Enduro,
PLEASE USE THE CONTACT US FORM >>>
FOR FURTHER DETAILS ON THE ABOVE ITEMS.
IF YOU ARE LOOKING FOR A SPECIFIC ITEM
OR SPORTS STAR / TEAM / EVENT.
IF YOU HAVE A "UNIQUELY SPORTING" ITEM OF MEMORABILIA YOU WANT TO SELL, PLEASE SEND DETAILS WITH YOUR VALUATION & A CONTACT EMAIL / PHONE NUMBER.
Please note we cannot always reply to every enquiry given the amount of mail we receive. We will be in touch only if we are interested.
IF YOU HAVE ANY OTHER QUESTIONS...
WE LOOK FORWARD TO HEARING FROM YOU!
-
MAIN SPORTS MEMORABILIA MENUS