ENGLAND CRICKET SIGNED BOOKS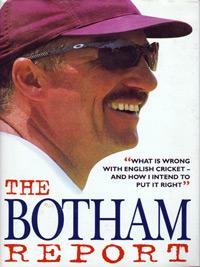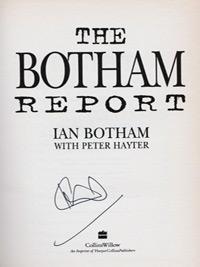 SIR IAN BOTHAM

Signed cricket book
"The Botham Report"
First Edition (1997)



--------------------------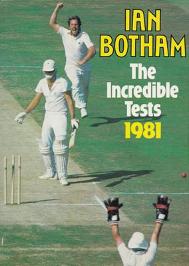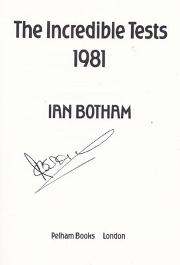 IAN BOTHAM

Signed book:
"The Incredible Tests 1981"
reliving Botham's Ashes heroics.
First Edition (1981)

SOLD £30

CLICK HERE FOR MORE SIR IAN BOTHAM SIGNED BOOKS & CRICKET MEMORABILIA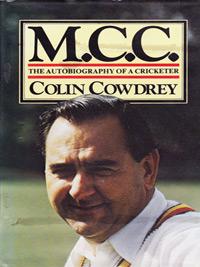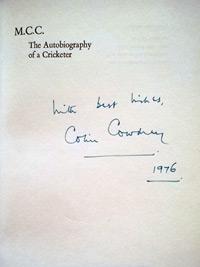 COLIN COWDREY

(Kent & England)

signed book:
"M.C.C.

The Autobiography

of a Cricketer"

First Edition (1976)
Click here for more Signed Colin Cowdrey Books & Memorabilia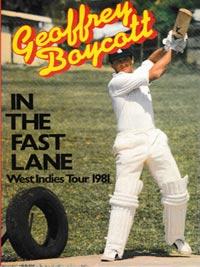 GEOFFREY BOYCOTT


Signed book "In the Fast Lane - West Indies Tour 1981".

First Edition (1981)

Click here for more Signed Geoffrey Boycott Memorabilia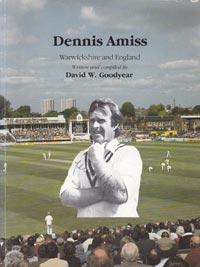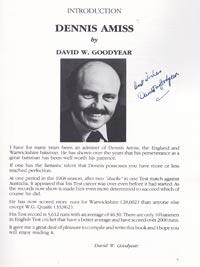 DENNIS AMISS

Signed softback biography / book:
"Dennis Amiss" by David W Goodyear.

Also signed by the author.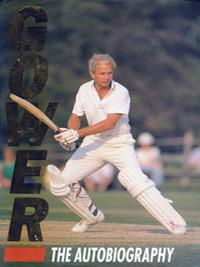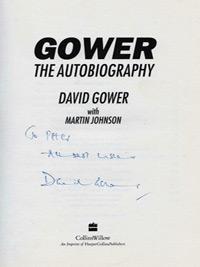 DAVID GOWER



Signed & dedicated book:
"The Autobiography"

(1992)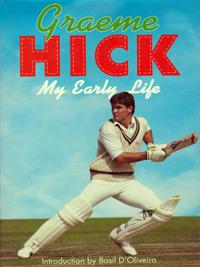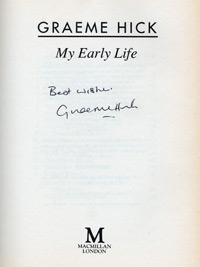 GRAEME HICK
(Worcs & England)

signed
autobiography

"My Early Life"

First Edition
Click here for more Signed Ashes cricket Memorabilia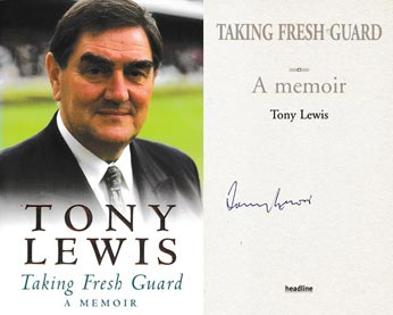 TONY LEWIS


(Glamorgan & England)
signed autobiography / memoir
"Taking Fresh Guard."

First Edition (2003)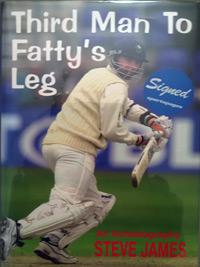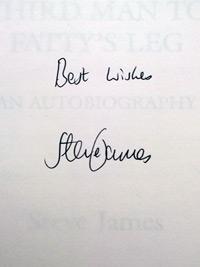 STEVE JAMES
(Glamorgan & England)
signed autobiography
"Third Man to Fatty's Leg."

First Edition (2004)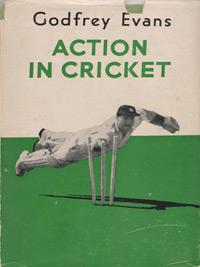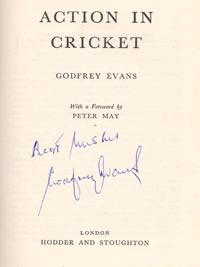 GODFREY EVANS
(Kent & England)
signed copy of
"Cricket in Action"
First Edition (1956)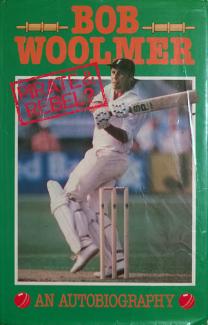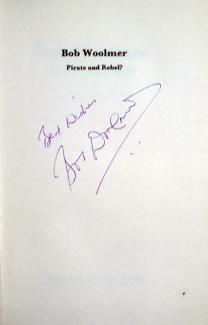 BOB WOOLMER
Signed autobiography "Pirate and Rebel?"
First Edition (1984)

Click here for more Signed Kent Cricket Memorabilia

==============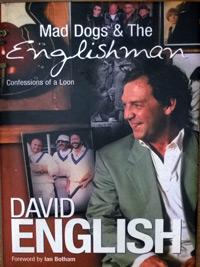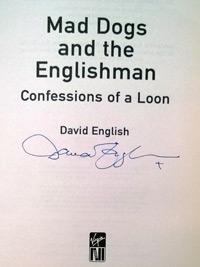 DAVID ENGLISH
(founder of
Bunbury Cricket Club)
signed autobiography
"Mad Dogs & the Englishman
Confessions of a Loon"
Foreword by Ian Botham
First Edition
ENGLAND WOMEN'S CRICKET SIGNED BOOKS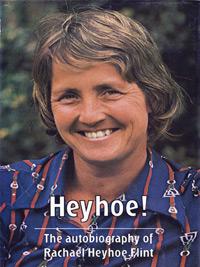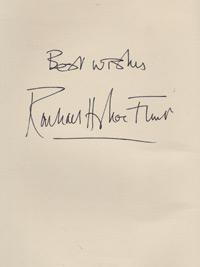 RACHAEL HEYHOE-FLINT
(West Midlands & England)
Signed autobiography
"Heyhoe!
"
1978 First Edition
CONDITION OF BOOKS

The sale price reflects our expert valuation of the quality & condition of the book, the rarity / status of the author / autographer & the edition of the book. If you have any questions relating to our grading / book condition, etc., please contact us for more details before you purchase your order as we only accept returns under exceptional circumstances.
WELCOME to the
UNIQUELY SPORTING SPORTS MEDIA
website which features thousands of signed sports memorabilia and authentic autographed sporting collectables across: Football Memorabilia, Cricket
Memorabilia, Rugby Union
Memorabilia,
Rugby League
Memorabilia,
Tennis
Memorabilia, Golf
Memorabilia, Boxing
Memorabilia, MotorSports
Memorabilia,
Formula One
Memorabilia,
Athletics
Memorabilia, Snooker
Memorabilia, Darts
Memorabilia, Soccer
Memorabilia, US Sports
Memorabilia, Baseball
Memorabilia, American Football
Memorabilia, Ice Hockey
Memorabilia, Basketball
Memorabilia, NCAA
Memorabilia,
Horse Racing
Memorabilia, Equestrian
Memorabilia, Cycling
Memorabilia, Olympics
Memorabilia, Triathlon
Memorabilia, Ice Skating
Memorabilia, Lawn Bowls
Memorabilia, Swimming
Memorabilia, Hurling
Memorabilia, GAA
Memorabilia, Surfing
Memorabilia, Bowling
Memorabilia, Squash
Memorabilia, Archery
Memorabilia, Fishing
Memorabilia, Angling
Memorabilia, Parkour
Memorabilia, Skeleton
Memorabilia, Winter Sports
Memorabilia, Aussie Rules
Memorabilia, Sailing
Memorabilia, Yachting
Memorabilia. As well as Signed Sports Books, Sporting Board Games and other sports-related items of interest and historic value.

As well as the Sports Memorabilia business side to our charitable ventures, Uniquely Sporting Sports Media also develops sports-related projects for TV, video, online digital and radio broadcast - all with a charity / NFP link.