LEICS CCC CRICKET MEMORABILIA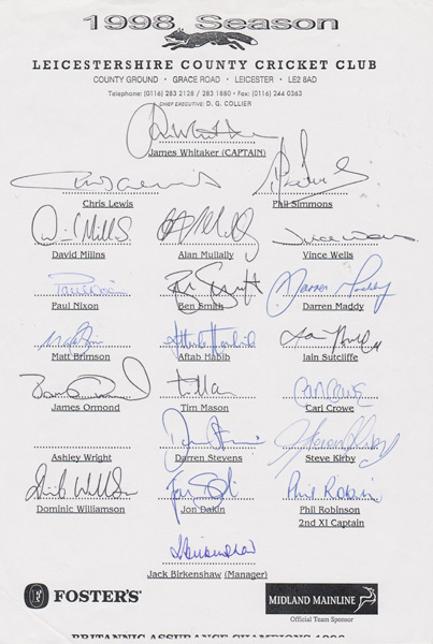 LEICS CCC

Squad autographs on team letterhead paper.
1998 season saw the Foxes win the County Championship.

21 player & staff signatures include:
James Whitaker (Captain), Chris Lewis, Phil Simmons, David Millns, Alan Mullally, Vince Wells, Paul Nixon, Ben Smith, Darren Maddy, Matt Brimson, Aftab Habib, Iain Sutcliffe, James Ormond, Tim Mason, Carl Crowe, Darren Stevens, Steve Kirby, Dominic Williamson, Jon Dakin, Phil Robinson & Jack Birkenshaw (manager).

Approx A4 size
--------------------------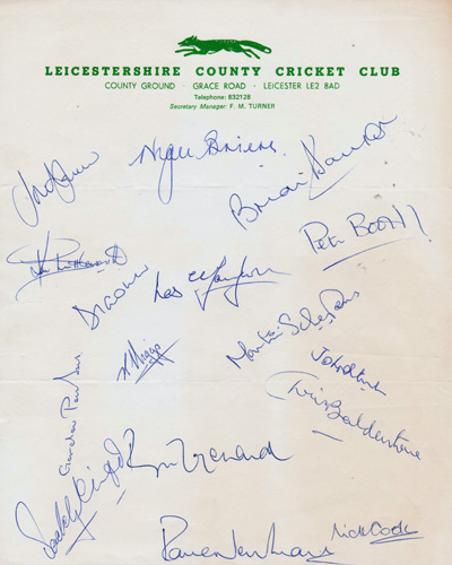 LEICS CCC
Squad autographs on team letterhead paper.
16 player signatures include: David Gower, Roger Tolchard, Paddy Clift, Nigel Briers, Brian Davison, Chris Balderstone, Gordon Parsons, Ken Higgs, Nick Cook, Peter Booth, Martin Schepens, Ken Shuttleworth, John Steele, Les Taylor + 3 others (c 1979).

Approx size: 21 x 26 cms

SOLD £20
LEICS CCC PLAYER Memorabilia
(Listed alphabetically)


CHRIS BALDERSTONE Memorabilia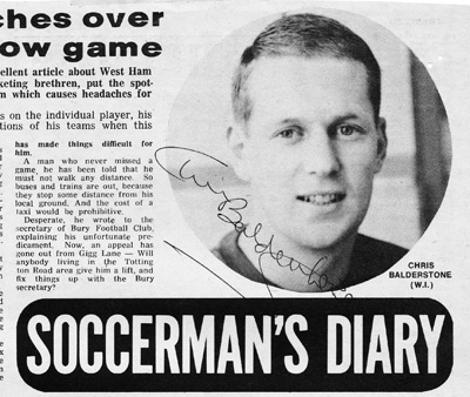 CHRIS BALDERSTONE


(Leics CCC & Carlisle Utd FC)

Signed soccer magazine feature page on the two sport star.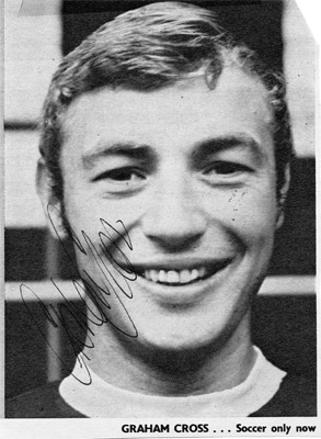 GRAHAM CROSS


(Leics CCC & Leicester City FC)

Signed B&W soccer magazine pic.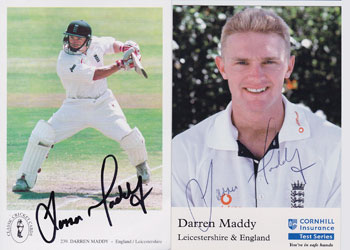 DARREN MADDY
(Leics CCC, Warks CCC & England)

2 x signed England Test match player cards.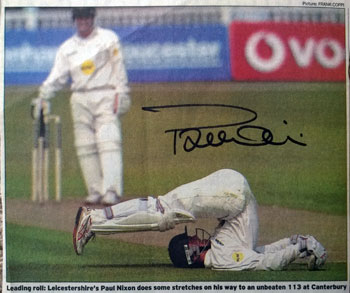 PAUL NIXON
(Leics CCC, Kent CCC & England)

Signed newspaper picture showing Paul doing his stretching exercises at Canterbury cricket ground.
ALAMGIR SHERIYAR Memorabilia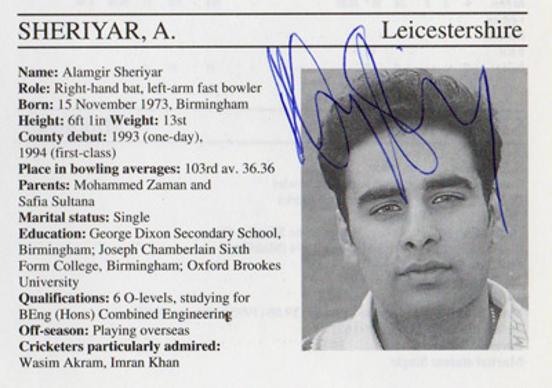 ALAMGIR SHERIYAR

Signed 1995 Cricketers Who's Who bio entry & portrait pic.
IAIN SUTCLIFFE Memorabilia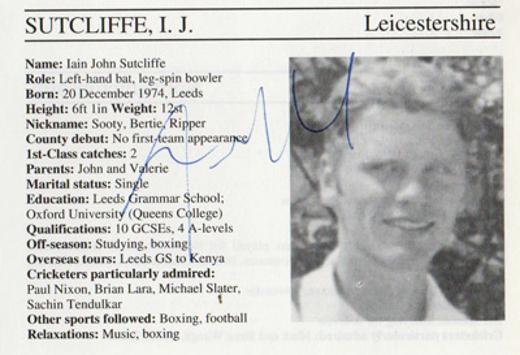 IAIN SUTCLIFFE



Signed 1995 Cricketers Who's Who bio entry & portrait pic.
Welcome to Uniquely Sporting's sports shop / store page for Leicestershire cricket memorabilia, Leics CCC collectables & souvenirs, with a great collection of autographed & signed items: photos, prints, posters, player cards, postcards, balls, boots, shirts, clothing, books & First Day Covers ...
PLEASE USE THE CONTACT US FORM FOR FURTHER DETAILS ON THE ABOVE ITEMS.
IF YOU ARE LOOKING FOR A SPECIFIC ITEM OR SPORTS STAR / TEAM / EVENT.
IF YOU HAVE A "UNIQUELY SPORTING" ITEM OF MEMORABILIA YOU WANT TO SELL, PLEASE SEND DETAILS WITH YOUR VALUATION & A CONTACT EMAIL / PHONE NUMBER.
Please note we cannot always reply to every enquiry given the amount of mail we receive. We will be in touch only if we are interested.
IF YOU HAVE ANY OTHER QUESTIONS...
WE LOOK FORWARD TO HEARING FROM YOU!
-