MORE SPORTING MEMORABILIA

Signed TRIATHLON Memorabilia & Collectibles
SIMON WHITFIELD Memorabilia

Signed MODERN PENTATHLON Memorabilia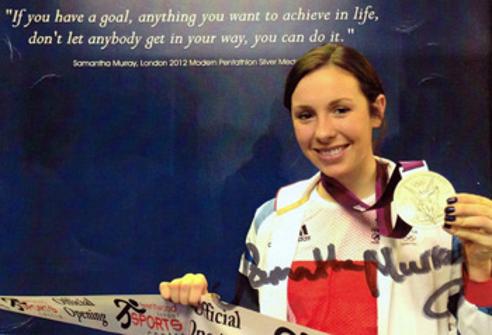 SAMANTHA MURRAY Memorabilia

(Modern Pentathlon 2012 Olympic silver medal)


Signed inspirational post card




£5.00 (inc P&P UK only)
---------------------------------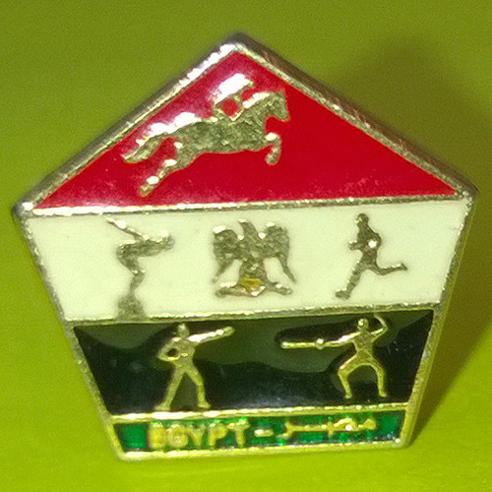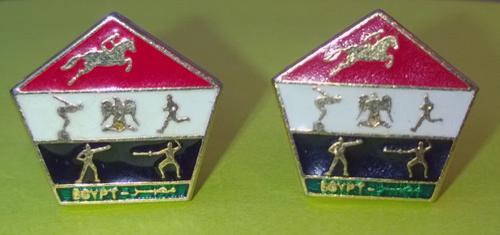 MODERN PENTATHLON CUFF LINKS
Five-sided Egyptian cuff links bearing the five disciplines: Horse riding, running, fencing, shooting & swimming mounted on the Egypt flag.
Signed SWIMMING Memorabilia & Collectables


SHANE GOULD Memorabilia
(Australia - 3 x Olympic Gold 1972)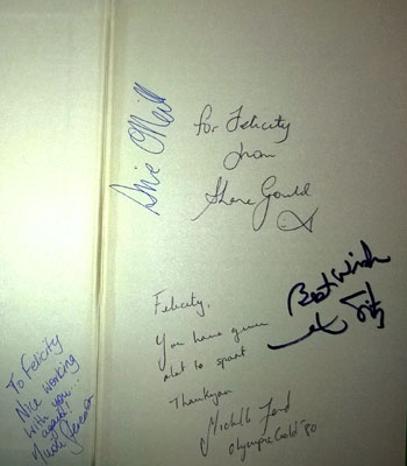 Signed / dedicated autobiography "Tumble Turns"
Also signed by Olympic swim champions:
Mark Spitz
(USA),
Michelle Ford (AUS) &

Susie O'Neill (AUS)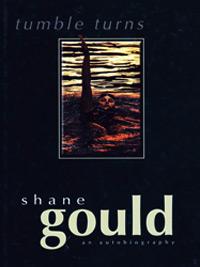 For more on this swimming autobiography signed by
Olympic legends Shane Gould & Mark Spitz,
----------------------------------

DAVID WILKIE Memorabilia
(1976 Olympic 200m breaststroke champion)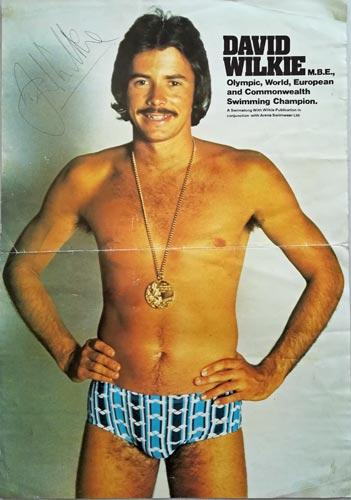 Signed colour poster for the Olympic, World, European and Commonwealth champion.

Approx A3 size
With fold across the middle
----------------------------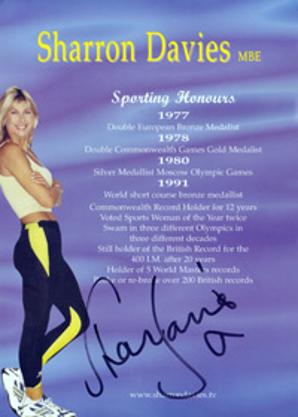 SHARON DAVIES Memorabilia
(1980 Olympic silver medal

& Amazon in TV's "Gladiators")
Signed promo card.
SOLD £7.50
-------------------------
NICK GILLINGHAM Memorabilia

(GB Double Olympic medallist)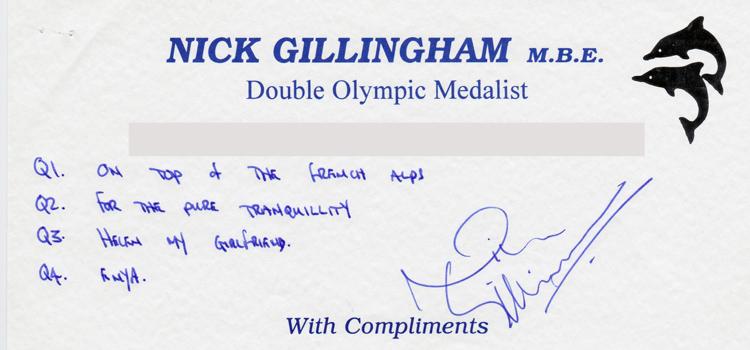 Signed swimming compliments slip.
£7.50 (inc P&P UK only)
Signed DIVING Memorabilia & Collectables
PAT McCORMICK MEMORABILIA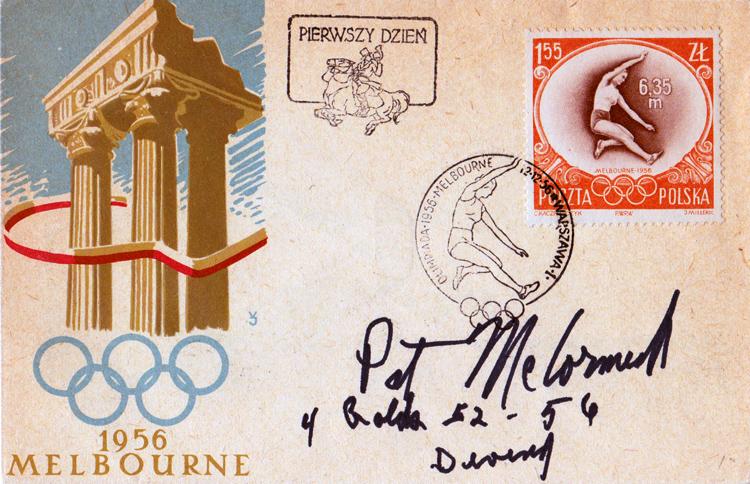 (USA - 4 x Olympic Diving Gold - '52 & '56)
Rare Signed 1956 Melbourne Olympics First Day Cover.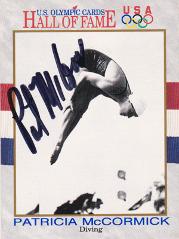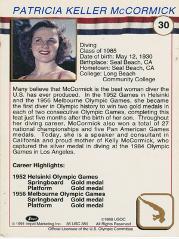 GREG LOUGANIS MEMORABILIA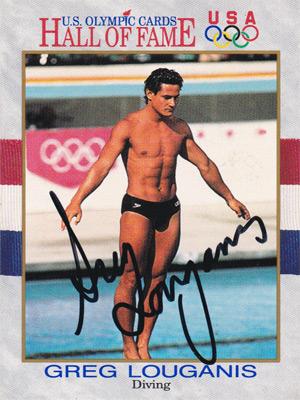 GREG LOUGANIS
(1984 & 1988 Olympic Diving Champion)
Signed USA Olympic Hall of Fame Card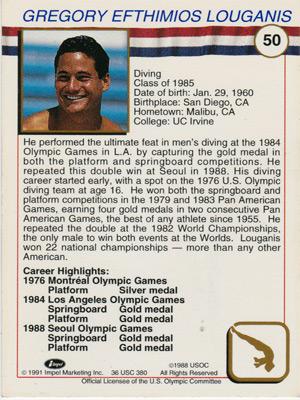 Signed SQUASH Memorabilia & Collectables
GAELIC SPORTS Memorabilia & Collectables
(HURLING / GAELIC FOOTBALL / ALL-IRELAND / GAA)

PAT NOLAN
(two-time All-Ireland Hurling champion goalkeeper)
Signed Wexford mini-hurling stick with picture.
ARCHERY Memorabilia & Collectables
TEXAS HOLD 'EM POKER MEMORABILIA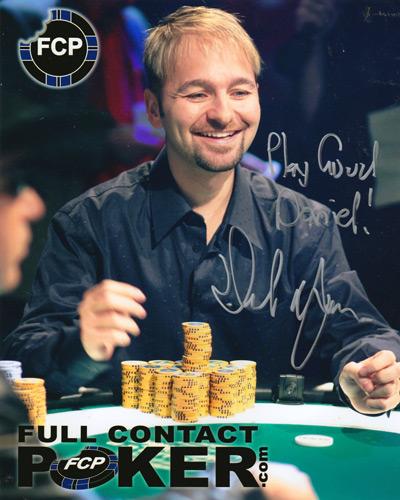 DANIEL NEGREANU Memorabilia
(aka "Kid Poker" WSOP Player of the Year in 2004)
Signed Full Contact Poker Poster card with hand-written message "Play Good Daniel!"
Approx A4 size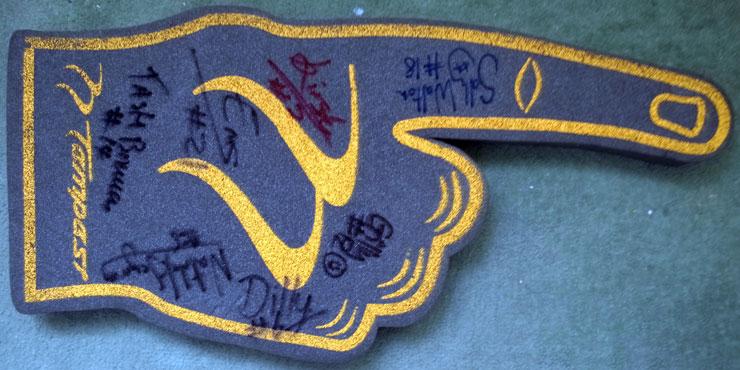 2008 ENGLAND WOMEN'S HOCKEY TEAM signed TempestSports.com Fan Foam Finger

inc:

TASH BRENNAN
NATALIE SEYMOUR
SALLY WALTON
+
DILLY (Newton ?)
EMS ?
GILLY ?
KIRSTEN ?
DONATED TO CHARITY
ROLLER HOCKEY Memorabilia
1978 CHAMPIONSHIP OF GREAT BRITAIN SCHOOLBOYS ROLLER HOCKEY poster.
9th-10th Sept 1978
Whitcliffe Mount Sports Centre, Cleckheaton, West Yorkshire.
Teams included: Spen Valleys Eagles, Great Yarmouth Comets, Herne Bay Juniors, Southsea Colts, Grimsby Eagles, Maindstone Badgers & Maltings Rollers.
Approx A3 size
Wall Hanging mounts
Signed SAILING Memorabilia & Collectables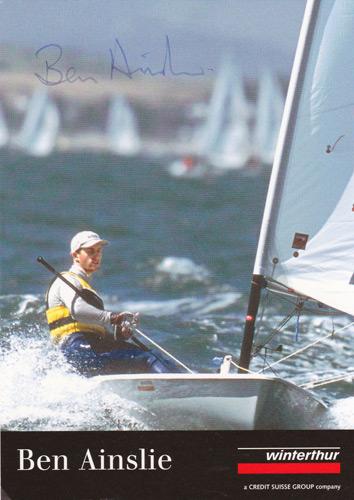 SIR BEN AINSLIE MEMORABILIA

Signed Winterthur Insurance promotional sailing postcard of the 5-time Olympic Games medallist in action.
--------------------------------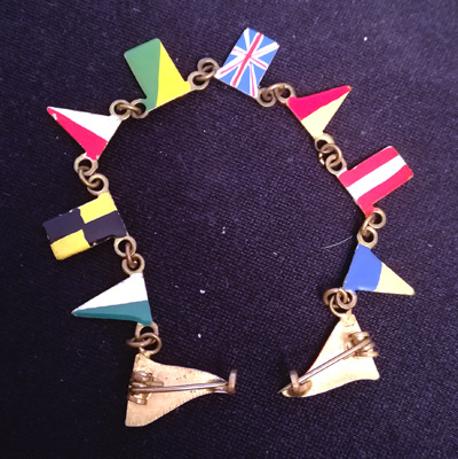 YACHTING Memorabilia / Jewellery
Sailing / Nautical Flags Brooch / Bracelet.

-----------------------------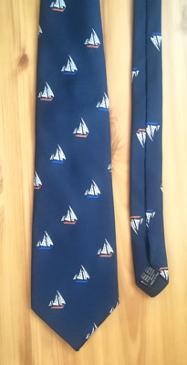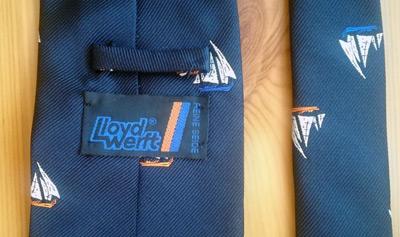 LLOYD WERFT
(Bremerhaven Luxury Yacht Builders)

Pure Silk (Reine Seide) Yachting Neck Tie.
Signed SURFING Memorabilia & Collectables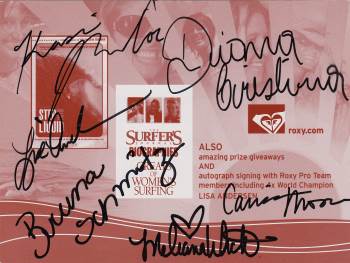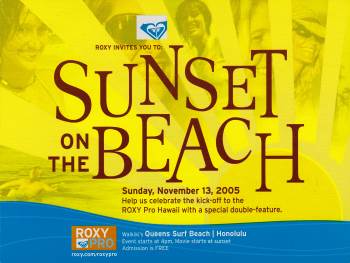 ROXY.com 2005 Sunset on the Beach Hawaii
2 x Promotional postcards (7"x5") signed by 6 Women's Pro Tour Surfers
inc 4 x World Surfing champion Lisa Andersen + Carissa Moore, Bruna Schmitz & 1 other.
+ Surf movie actresses: Meleana White ("Rip Girls" - 2000) & Kassia Meador ("Step into Liquid" & "Surf Girls" - 2003)
SKATEBOARDING Memorabilia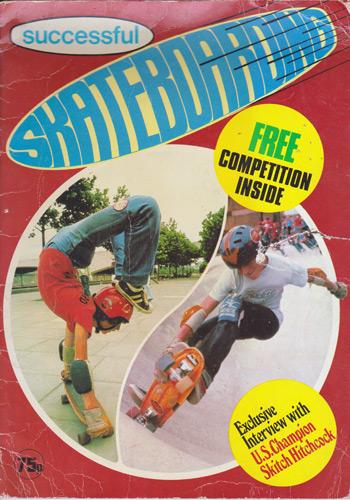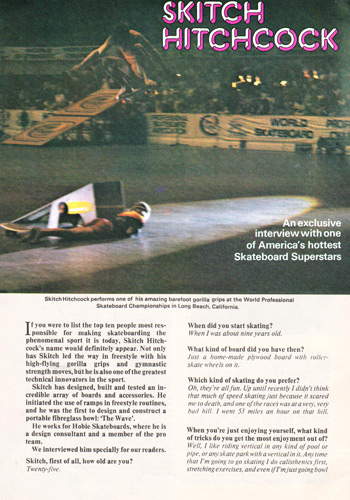 "SUCCESSFUL SKATEBOARDING" magazine
1977 Publication featuring interview with USA Champion Skitch Hitchcock.

Front cover has a tear and corners are dog eared.
Signed PARKOUR / FREE RUNNING Memorabilia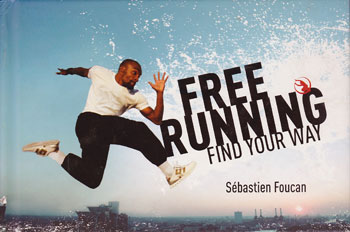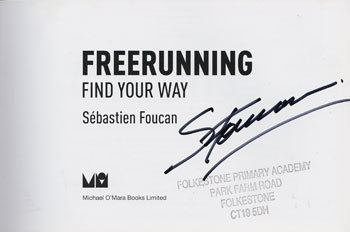 SÉBASTIEN FOUCAN Memorabilia

(Mollaka in "
Casino Royale
")

Signed "Free Running - Find Your Way" book ... First Edition (
with Library stamps
)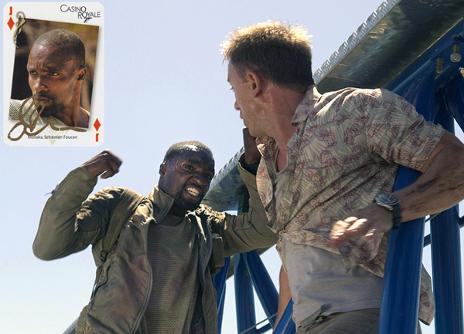 S
É
BASTIEN FOUCAN
007 Memorabilia

(Mollaka in "Casino Royale")
Signed James Bond Playing Card mounted on action photo from "Casino Royale" fighting Daniel Craig.
Approx A4 size montage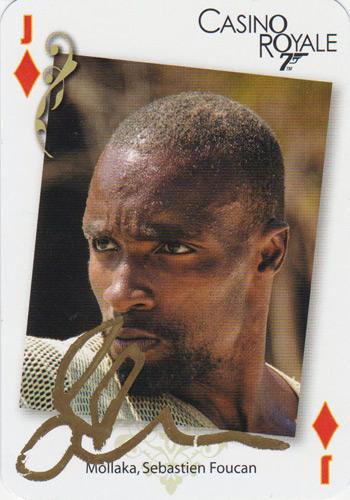 AFL / AUSSIE RULES FOOTBALL Memorabilia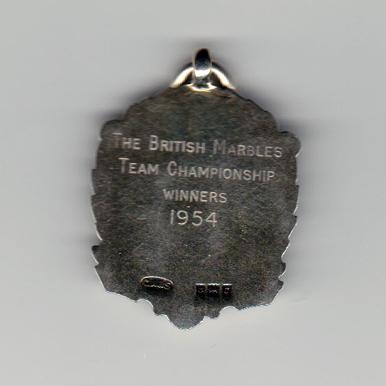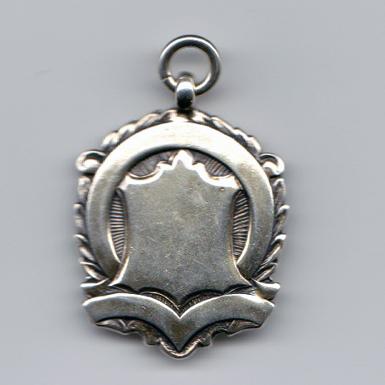 1954 BRITISH MARBLES
TEAM CHAMPIONSHIPS
Winners Silver Medal
No inscription on front with hallmarks on reverse
HARRY POTTER QUIDDITCH MEMORABILIA
QUIDDITCH SILK NECKTIE
Official Harry Potter Memorabilia
Rare / Collectable Woven Motif 100% Silk Tie
with Golden Snitch, Golden Broom
and "Q" logo embroidery.
Approx 57" long
S O L D £25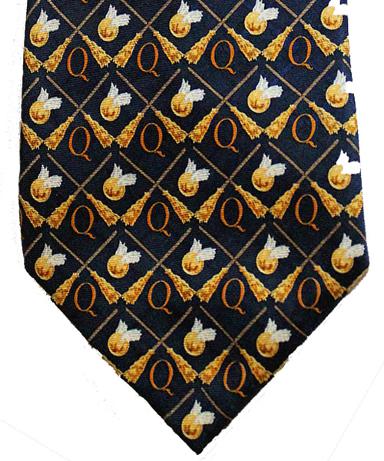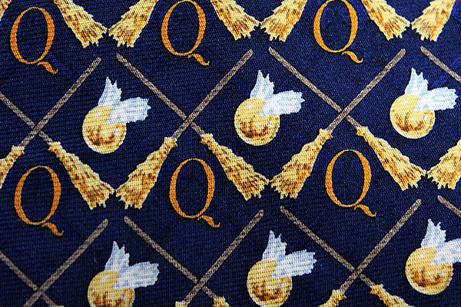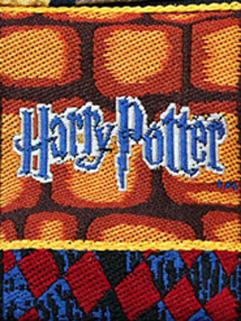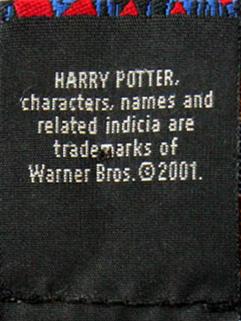 FISHING / ANGLING MEMORABILIA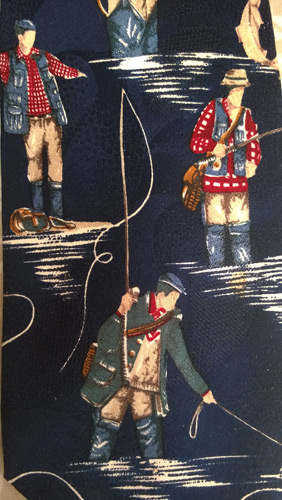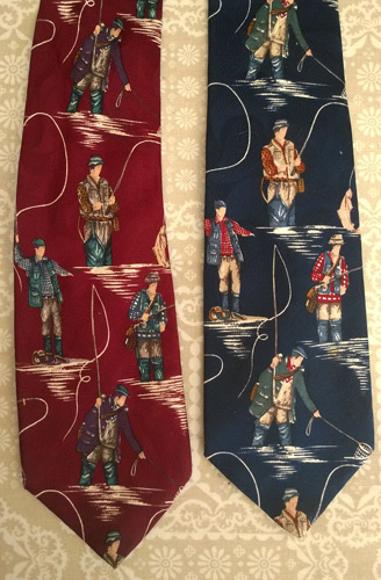 FLY FISHING SILK TIES
100% Silk Primavera

Made in Italy
Blue or Red


-----------------------
RED TIE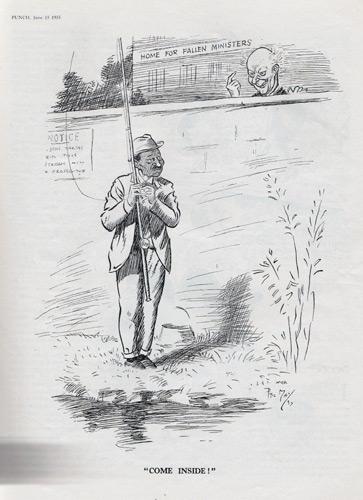 PUNCH MAGAZINE FISHING CARTOON
"Come Inside!"
Home for Fallen Ministers
from March 15, 1955 issue.
Approx A4 size.
-------------------------------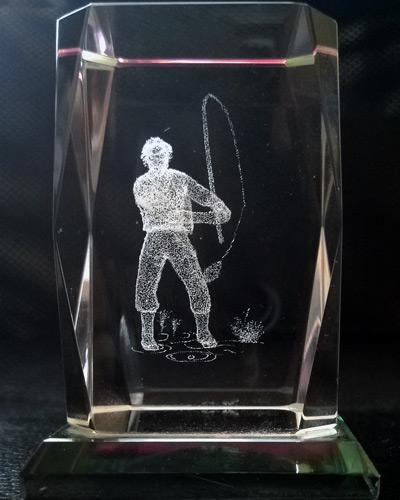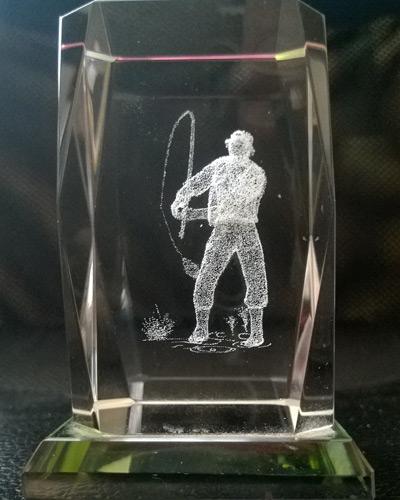 LASER-ETCHED FLY FISHERMAN
GLASS PAPERWEIGHT
CLIMBING / MOUNTAINEERING MEMORABILIA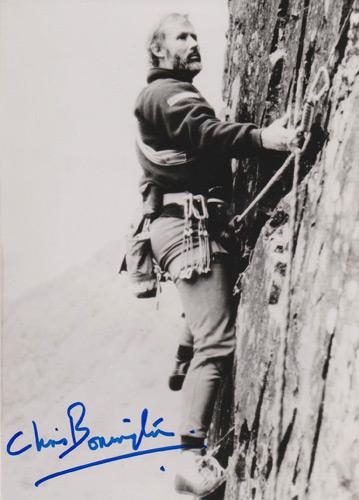 SIR CHRIS BONNINGTON Memorabilia

Signed B&W Mountaineering pic.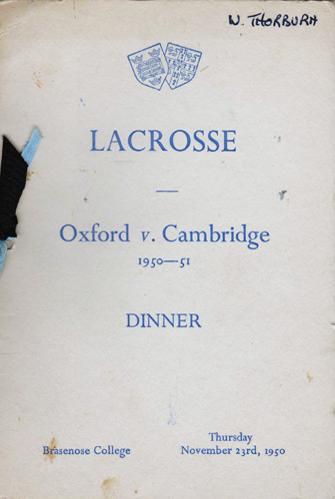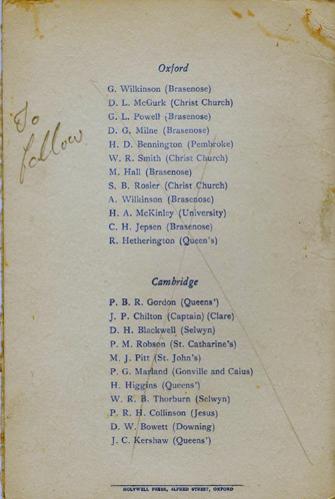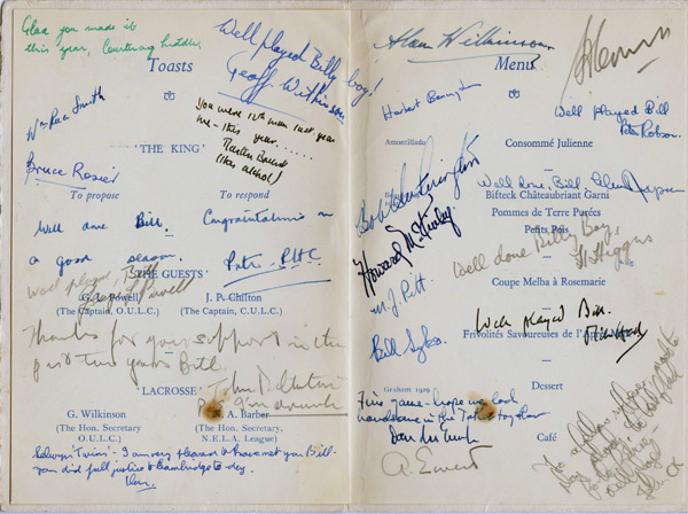 OXFORD V CAMBRIDGE UNIVERSITY VARSITY LACROSSE SIGNED DINNER MENU 1950-51
A commemorative menu signed by both varsity teams in honour of WHR Thorburn (Selwyn College).
--------------------------------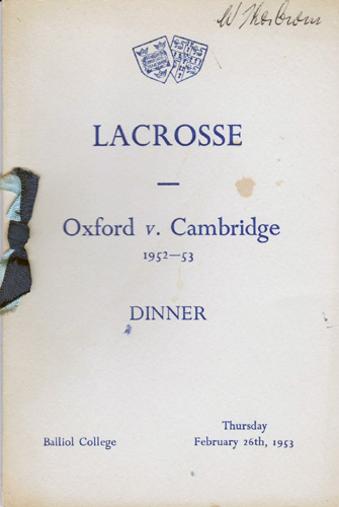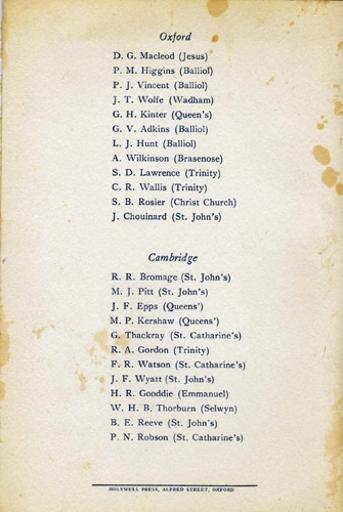 OXFORD V CAMBRIDGE UNIVERSITY VARSITY LACROSSE SIGNED DINNER MENU 1952-53
A commemorative menu signed by both varsity teams in honour of WHR Thorburn (Selwyn College).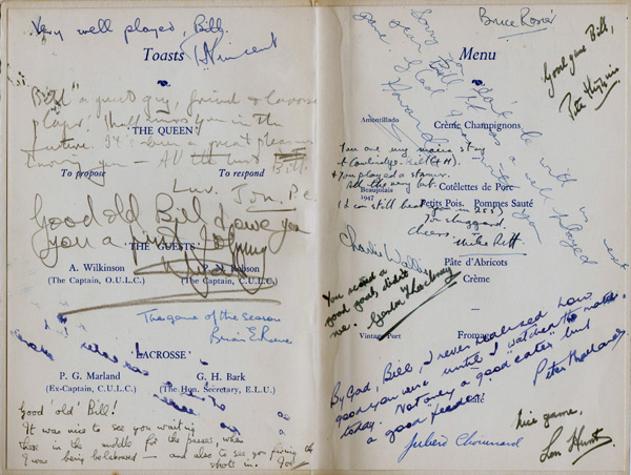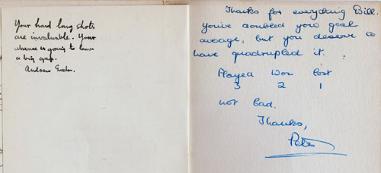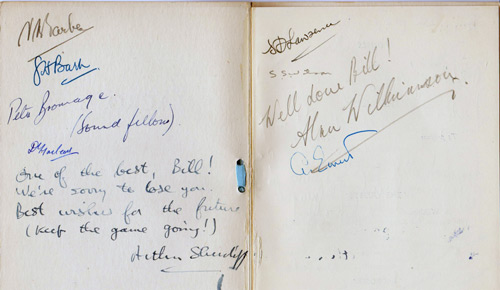 --------------------------------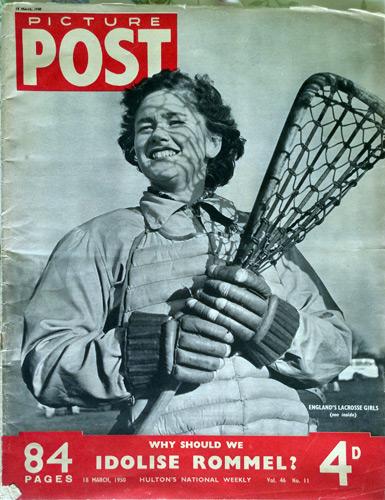 PICTURE POST magazine
18th March 1950 issue
featuring a three-page illustrated article "Invisible Palefaces" on England's Lacrosse Girls with a cover photo of England's goalkeeper June Preston.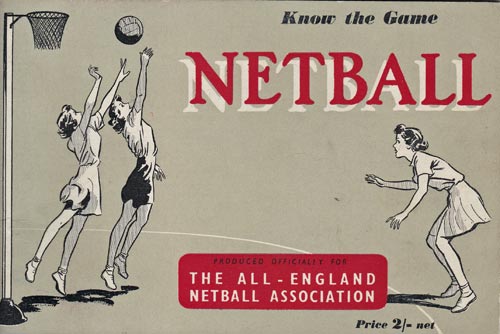 NETBALL

"Know The Game" booklet
Produced officially for the All-England Netball Association.
First Edition (1951)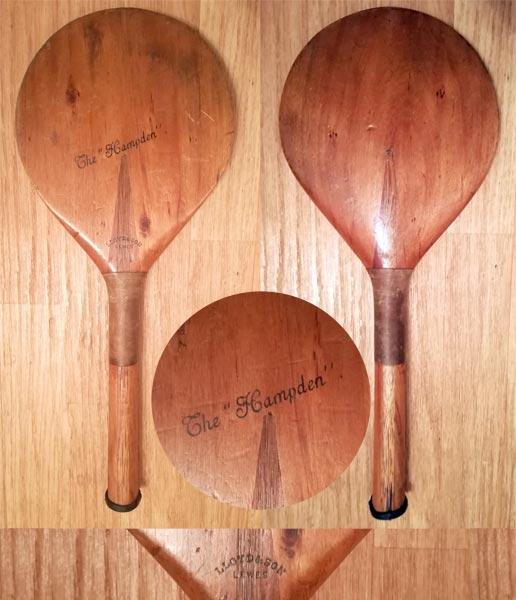 LLOYD & SON of LEWES
"THE HAMPDEN"
STOOLBALL BAT
Vintage, hand-made wooden (willow ?) bat with original string whipping around neck and handle with original butt protector.
Approx 46 cm / 18 ins
SPORTS MEDIA / TV / RADIO / MOVIE, ETC MEMORABILIA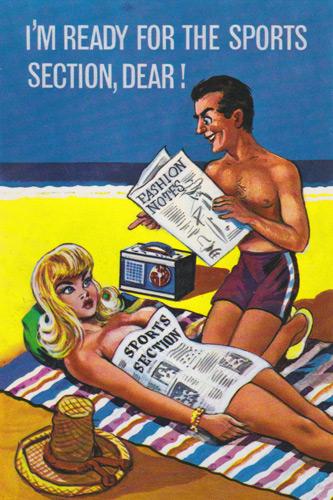 SAUCY / SEASIDE HUMOUR POSTCARD
"I'm ready for the Sports Section, Dear"
=========================
Welcome to Uniquely Sporting's sports shop / store page for other sports memorabilia, collectables, souvenirs, signed balls, clothing, photos, posters, cards, books, swimming memorabilia, diving memorabilia, triathlon memorabilia, field hockey memorabilia, ice skating memorabilia, parkour memorabilia, archery memorabilia, gymnastics memorabilia, Aussie rules footbal memorabilia, Quidditch memorabilia, lawn bowling memorabilia, winter sports memorabilia, surfing memorabilia, sailing memorabilia and Gaelic Sports memorabilia.
PLEASE USE THE CONTACT FORM >>>
FOR FURTHER DETAILS ON THE ABOVE ITEMS.
IF YOU WANT TO BUY AN ITEM OR ITEMS ... PLEASE SEND US YOUR BID OFFER.
IF YOU ARE LOOKING FOR A SPECIFIC ITEM
OR SPORTS STAR / TEAM / EVENT.
IF YOU HAVE A "UNIQUELY SPORTING" ITEM OF MEMORABILIA YOU WANT TO SELL, PLEASE SEND DETAILS WITH YOUR VALUATION & A CONTACT EMAIL / PHONE NUMBER.
Please note we cannot always reply to every enquiry given the amount of mail we receive. We will be in touch only if we are interested.
IF YOU HAVE ANY OTHER QUESTIONS...
WE LOOK FORWARD TO HEARING FROM YOU!
-