TORVILL & DEAN Memorabilia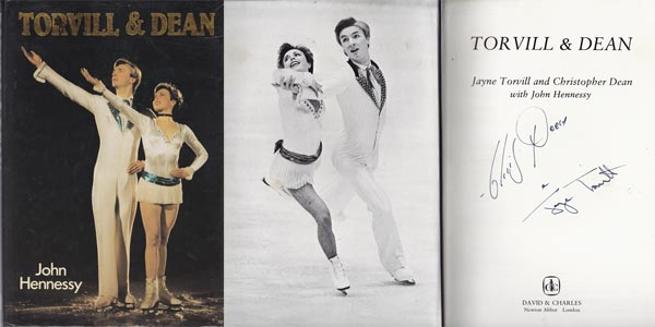 JAYNE TORVILL & CHRISTOPHER DEAN
Signed autobiography "Torvill & Dean" with John Hennessy.

First Edition (1983)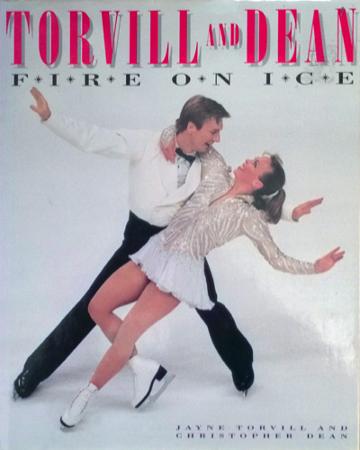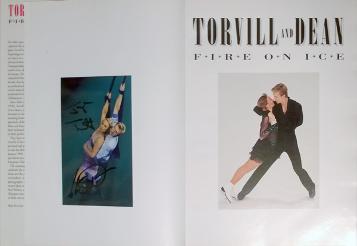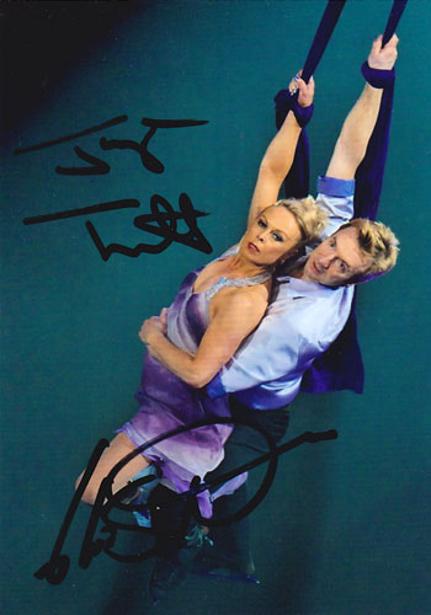 JAYNE TORVILL & CHRISTOPHER DEAN
Signed Ice Dance photo laid down inside "Fire on Ice" book
Large format book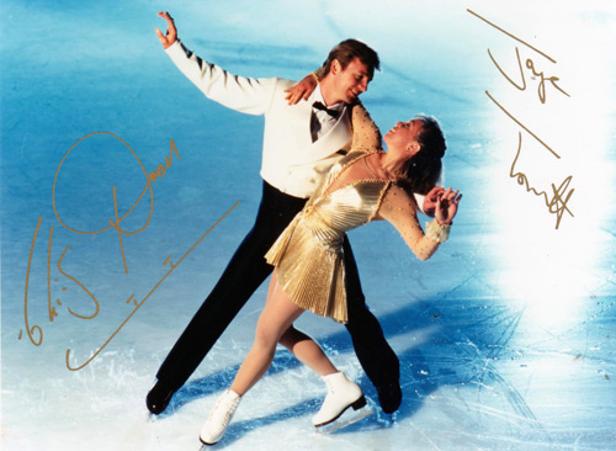 JAYNE TORVILL & CHRISTOPHER DEAN
Signed colour action photo.

Approx size: 15 x 11.5 cms
Signed in gold ink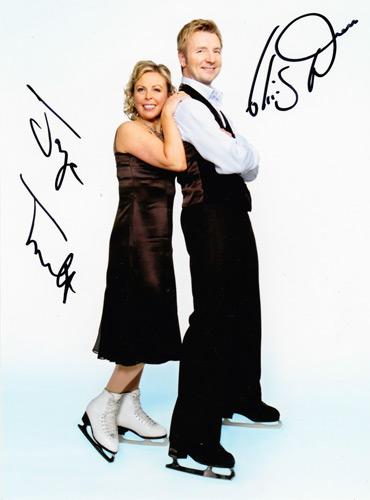 TORVILL & DEAN Memorabilia
"Dancing on Ice" TV photo

Approx size: 12 x 18 cms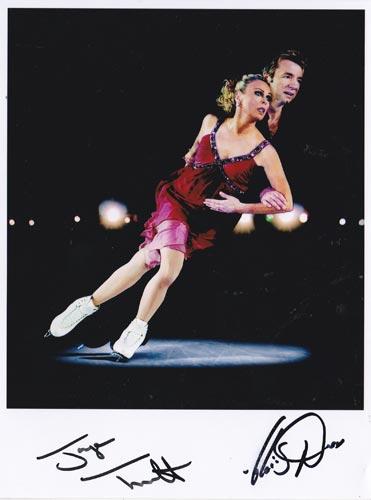 JAYNE TORVILL & CHRISTOPER DEAN

Signed colour photo spotlight on the ice.

Approx size: 15 x 20 cms

CECILIA COLLEDGE Memorabilia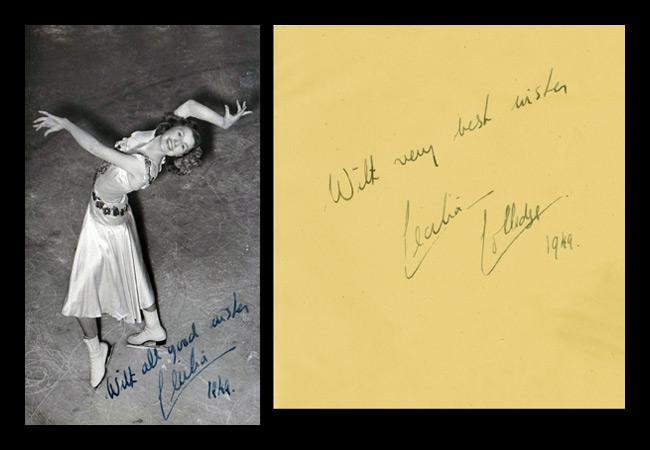 CECILIA COLLEDGE
(1936 Olympic silver medallist & 1937 World Champion & 6 x British champion)
Signed B&W ice skating photo (1949)
+
signed autograph book page (1949)
mounted on black card backing.

Approx A4 size
Rare

DOROTHY HAMILL Memorabilia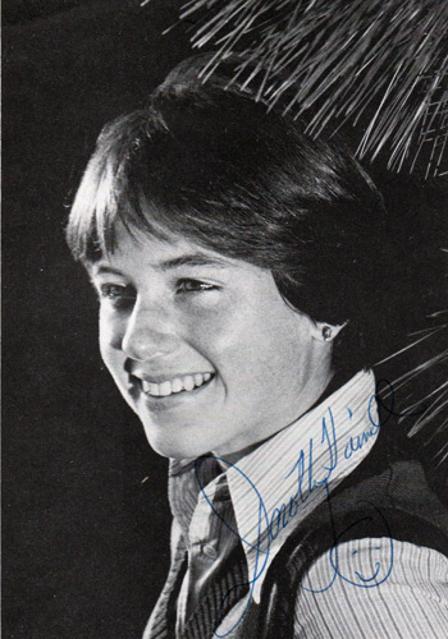 DOROTHY HAMILL
(1976 Olympic champion)
Signed B&W Portrait photo with JO smiley doodle + autograph collector's message on reverse.
PEGGY FLEMING Memorabilia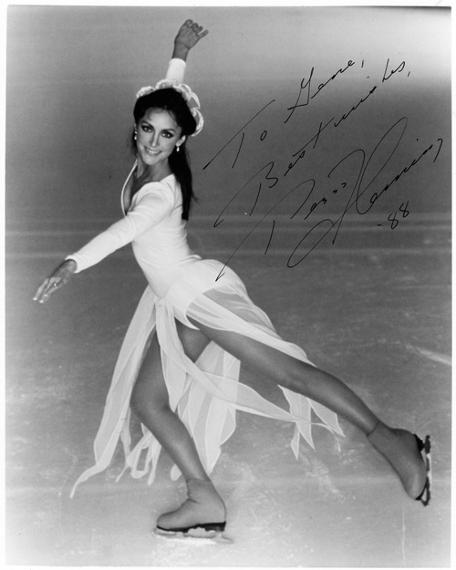 PEGGY FLEMING
(1968 Grenoble Winter Olympic Figure Skating champion,
5 x USA National Champion & 3 x World Champion)
Signed black & white promotional photo (c 1988)
inscribed "To Jane Best Wishes Peggy Fleming '88"
10 x 8 inches

ROBIN COUSINS Memorabilia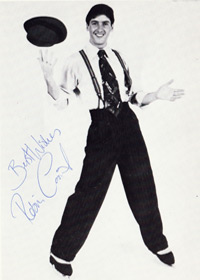 ROBIN COUSINS
(1980 Olympic Champion &
"Dancing On Ice" Judge)
Signed B&W promotional card.

Approx size: 15 x 21 cms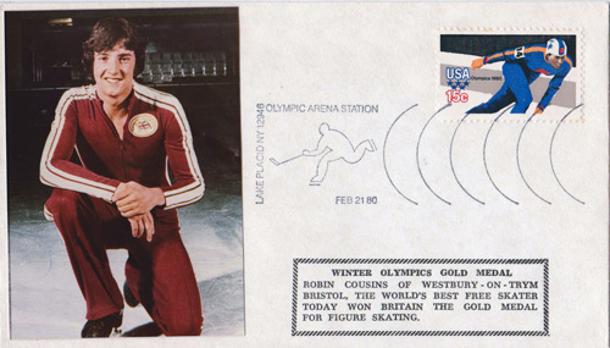 ROBIN COUSINS
1980 Lake Placid Winter Olympic Games USA First Day Cover picturing Robin ("The World's Best Skater") with details of his gold medal winning performance in the figure skating.

With 15c USA Olympic Skating Stamp.



SPEED SKATING MEMORABILIA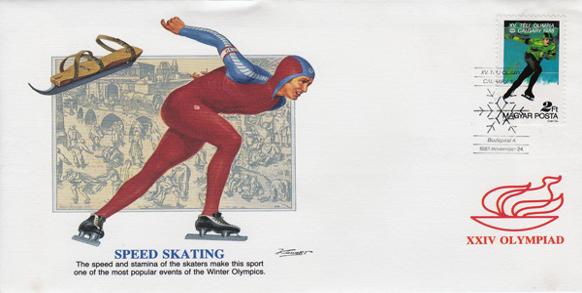 WINTER OLYMPIC SPEED SKATING
Budapest, Hungary Issue First Day Cover for 1988 Calgary Olympic Games XXIV Olympiad
£3.00 inc P&P (UK only)
SKELETON, LUGE & BOBSLEIGH MEMORABILIA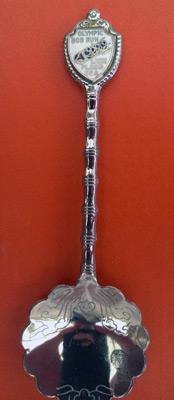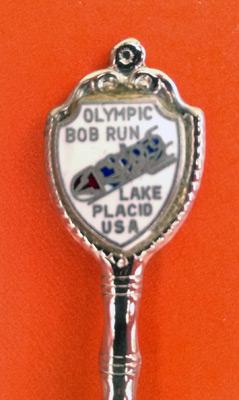 LAKE PLACID WINTER OLYMPICS Memorabilia
Collectable Olympic Bob Run Tea Spoon

Made by Fort in the USA.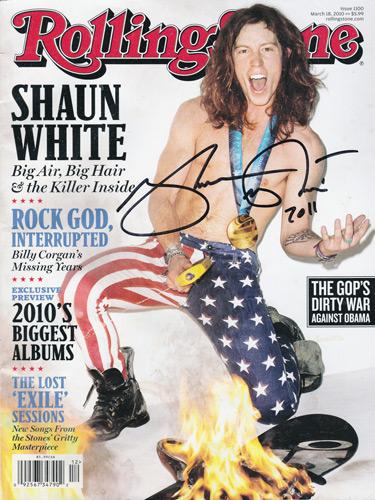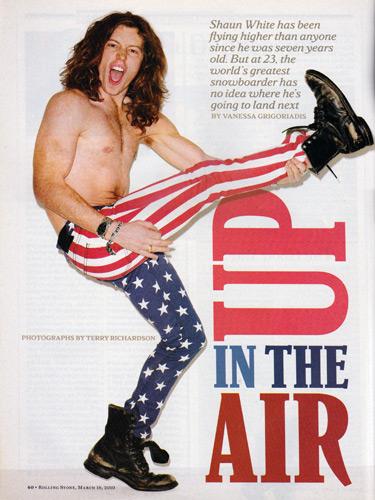 SHAUN WHITE (aka "Flying Tomato")
(Olympic Snowboard Halfpipe champion 2006 & 2010
+ 15 x 'X Games' gold medallist)
Signed Rolling Stone magazine cover (March 18th 2010)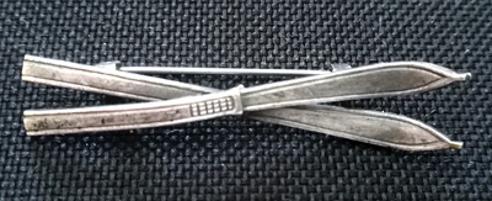 VINTAGE SKIING BROOCH
White metal two crossed skis jewellery.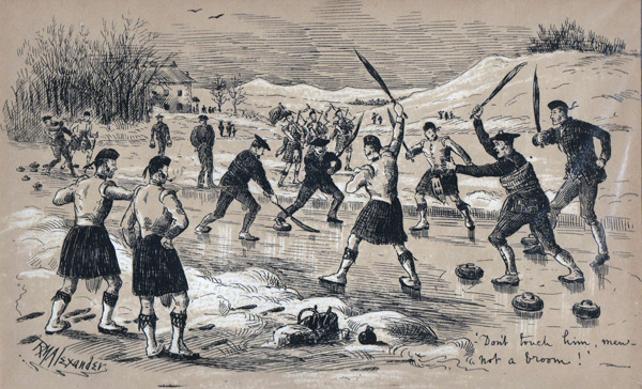 RM ALEXANDER
Antique Curling Print (c 1885)
"Don't touch him men - Not a Broom"
Welcome to Uniquely Sporting's sports shop / store page for winter sports memorabilia, collectables, souvenirs, signed balls, clothing, photos, posters, cards, books, ice skating memorabilia, ice dance memorabilia, curling memorabilia, speed skating memorabilia, bobsleigh memorabilia, skeleton memorabilia, luge memorabilia, snowboard memorabilia, winter olymnpics memorabilia, winter x games memorabilia, etc.
PLEASE USE THE CONTACT FORM >>>
FOR FURTHER DETAILS ON THE ABOVE ITEMS.
IF YOU WANT TO BUY AN ITEM OR ITEMS ... PLEASE SEND US YOUR BID OFFER.
IF YOU ARE LOOKING FOR A SPECIFIC ITEM
OR SPORTS STAR / TEAM / EVENT.
IF YOU HAVE A "UNIQUELY SPORTING" ITEM OF MEMORABILIA YOU WANT TO SELL, PLEASE SEND DETAILS WITH YOUR VALUATION & A CONTACT EMAIL / PHONE NUMBER.
Please note we cannot always reply to every enquiry given the amount of mail we receive. We will be in touch only if we are interested.
IF YOU HAVE ANY OTHER QUESTIONS...
WE LOOK FORWARD TO HEARING FROM YOU!
-