WARKS CCC CRICKET MEMORABILIA

(Players Listed Alphabetically)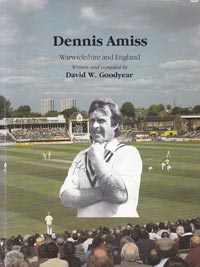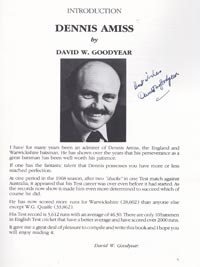 DENNIS AMISS

Signed softback biography / book:
"Dennis Amiss" by David W Goodyear.

Also signed by the author.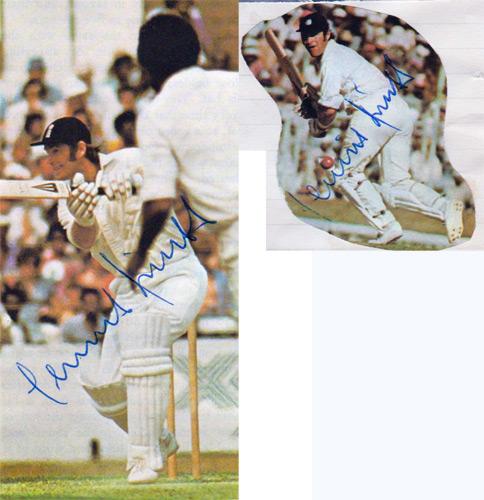 DENNIS AMISS
(Warks CCC & England)

2 x Signed Colour magazine pics.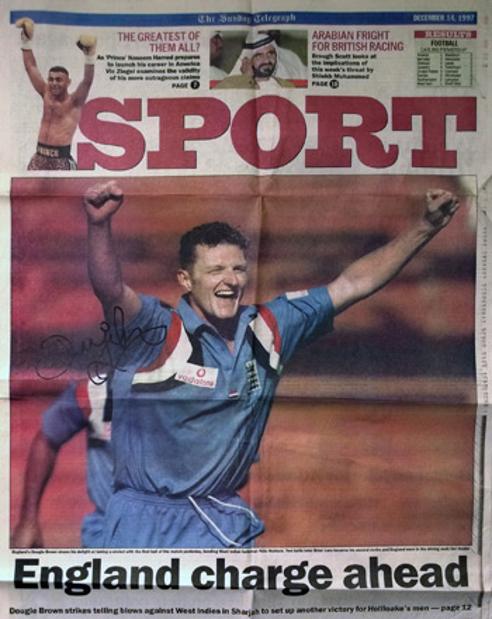 DOUGIE BROWN
(Warks CCC & England)

Signed Daily Telegraph Sport page and colour pic playing for England in an ODI.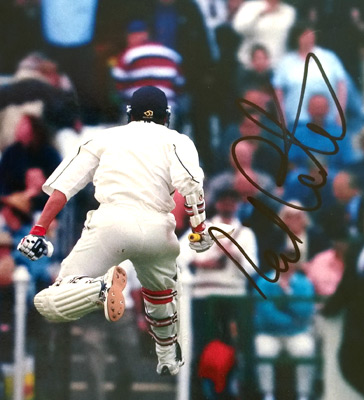 NEIL CARTER
(Warks CCC)
Signed colour magazine page showing Carter celebrating after hitting the winning boundary off the last ball against Lancashire in the 2002 B&H Cup semi-final at Old Trafford to win by one wicket!

Approx A4 size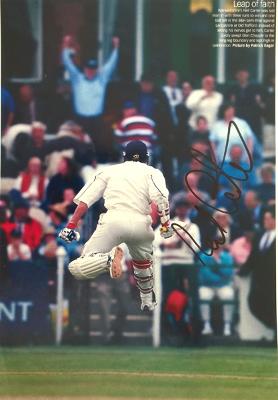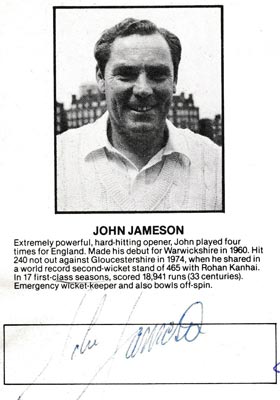 JOHN JAMESON

Signed Old England bio-pic.
ALVIN KALLICHARAN Memorabilia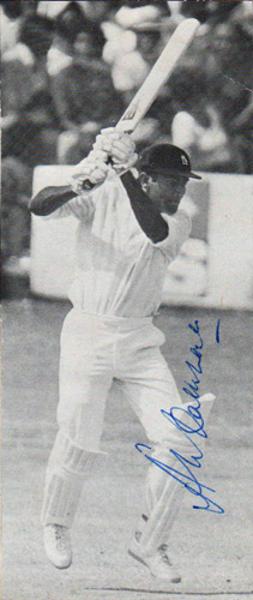 ALVIN KALICHARAN
(Warks CCC & West Indies)

Signed B&W newspaper action pic.

Approx size 4 x 11 cms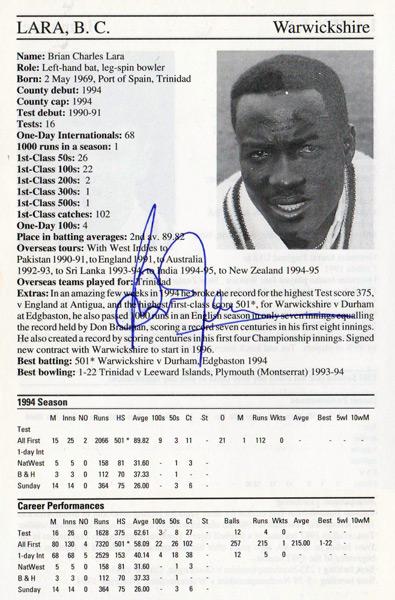 BRIAN LARA
(Warks CCC & West Indies)

Signed 1995 Cricketers Who's Who bio entry and portrait pic.

TREVOR PENNEY Memorabilia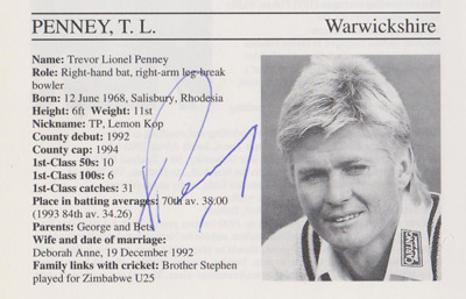 TREVOR PENNEY



Signed 1995 Cricketers Who's Who bio entry and portrait pic.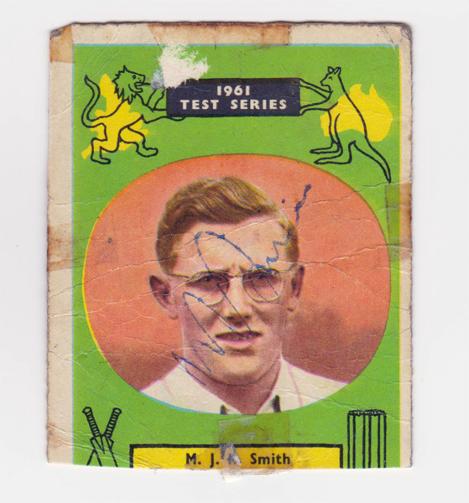 MIKE SMITH Memorabilia
(Warks CCC & England)


Signed 1961 England v Australia Ashes Test Match player card.
(Lower portion missing)
JOHN WHITEHOUSE Memorabilia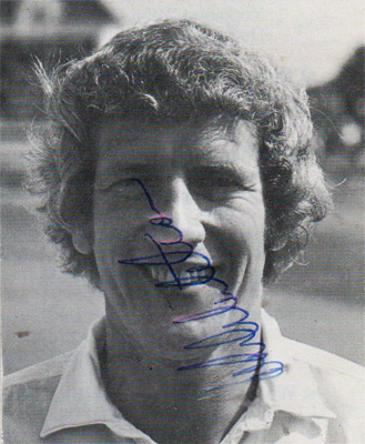 JOHN WHITEHOUSE
(Warwickshire CCC)

Signed small B&W portrait pic.
Signed in 1979 when Whitehouse was captain of Warks CCC.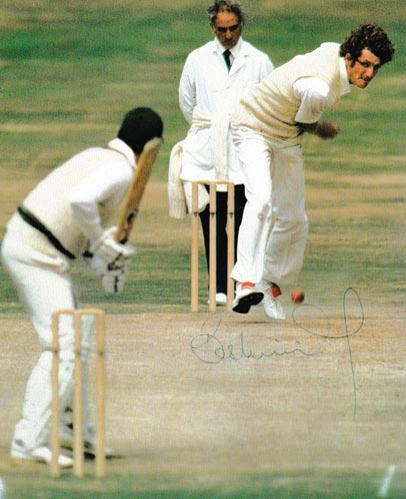 BOB WILLIS

Signed colour book pic of Willis bowling in the 1981 Headingley Test where he took 8 for 43 in Australia's second innings to set up victory for England.

Approx size: 20 x 24 cms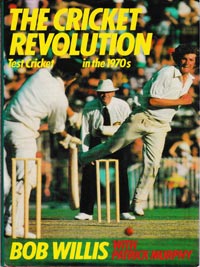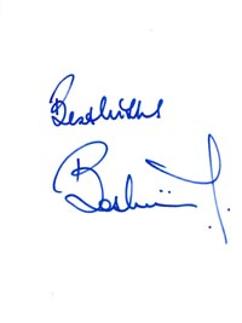 BOB WILLIS

Signed 1981 book "Cricket Revolution - Test Cricket in the 1970s."

Welcome to Uniquely Sporting's sports shop / store page for Warwickshire cricket memorabilia, Warks CCC collectables & souvenirs, with a great collection of autographed & signed items: photos, prints, posters, player cards, postcards, balls, boots, shirts, clothing, books & First Day Covers ...
PLEASE USE THE CONTACT US FORM FOR FURTHER DETAILS ON THE ABOVE ITEMS.
IF YOU ARE LOOKING FOR A SPECIFIC ITEM OR SPORTS STAR / TEAM / EVENT.
IF YOU HAVE A "UNIQUELY SPORTING" ITEM OF MEMORABILIA YOU WANT TO SELL, PLEASE SEND DETAILS WITH YOUR VALUATION & A CONTACT EMAIL / PHONE NUMBER.
Please note we cannot always reply to every enquiry given the amount of mail we receive. We will be in touch only if we are interested.
IF YOU HAVE ANY OTHER QUESTIONS...
WE LOOK FORWARD TO HEARING FROM YOU!
-