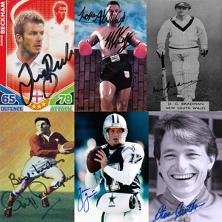 SPORTS MEDIA
(TV, Video & Digital projects)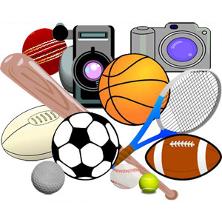 Welcome to
U
NIQUELY
S
PORTING
S
PORTS
M
EDIA
SPORTS MEDIA PROJECTS
2 0 2 0

HEADCORN SPORTS CLUBS APPEAL
"Restore / Repair / Recycle" Sporting Artefacts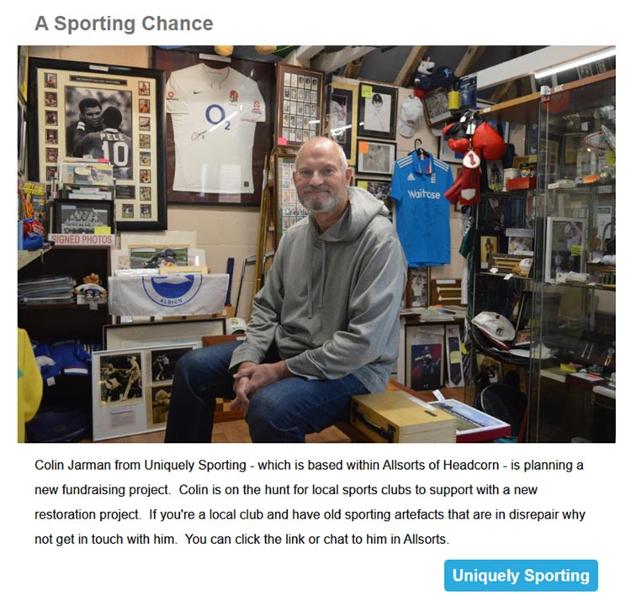 Oct 2020: Our latest sports memorabilia showroom (in Allsorts of Headcorn) was featured in the local village newsletter with an appeal from our founder Colin M Jarman.

We are looking for any local sports clubs that have any unwanted / broken sporting items or equipment that we can repair / repurpose and sell on to raise money for that club.

If your club has any unwanted items or would like to find out more how we can help out with fund-raising please get in touch via the button below ...
KENT CRICKET GOLFING XI
2017-2020
Having been privileged to be asked to take video & photos of Kent Cricket Golf Days (Testimonial & Charity), over the past few years, we thought we'd share some on-course highlights.

To give the golfing action a cricketing feel, we have selected eleven Kent players (past & present) in batting order, as it were.
Can you name the Kent XI (before the 'team sheet' appears at the end)? #SuperKent

LAWN GOLF DARTS BOARD
Back Garden - April
WELCOME TO OUR CO-VID LOCKDOWN CHALLENGE:
A 15 METRE LAWN GOLF DART BOARD IN THE BACK GARDEN MADE UP OF HOSE PIPES, GARDEN TWINE, AN INNER TUBE and anything else that came to hand.

GREAT PRACTICE FOR YOUR SHORT GAME... WHETHER IT BE TARGETING THE DOUBLE 20 … OR TAKING AIM AT THE BULLS-EYE …
BUT NOT EVERY SWING WENT WHERE IT WAS INTENDED …
AS GARY PLAYER FAMOUSLY SAID "THE MORE YOU PRACTICE, THE LUCKIER YOU GET."
"BETWEEN THE LEGS" GOLF CHALLENGE
London Beach Golf Simulator - Jan '20
How far can you hit a golf ball - between your legs ... with your driver?
Making use of the practice range option on the Indoor Simulator at London Beach Golf in Tenterden, we challenged club pro Ryan Knight to test his skill, technique & cojones!
Our first attempts barely surpassed 50 yards, but we were confident Ryan could breach the 75-yard mark.

Get in touch if you would like to take up the "Between the Legs" Golf Challenge at London Beach on the indoor simulator.
SPORTS MEDIA PROJECTS
2 0 1 9


JOE DENLY TESTIMONIAL 2019
Royal St George's Golf Day - Oct 15th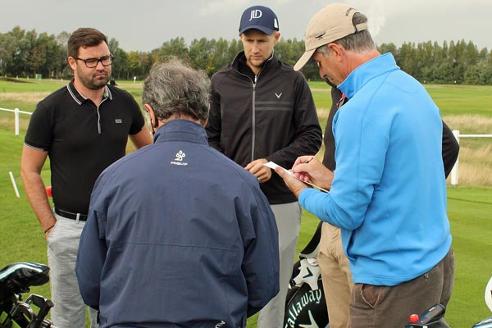 England cricket captain JOE ROOT meets his partners on the 1st tee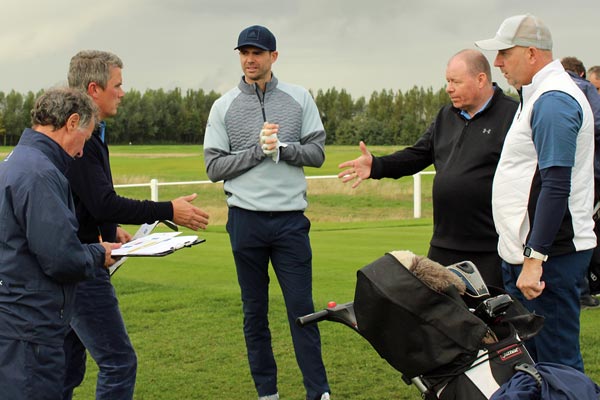 England cricketer JAMES ANDERSON meets his partners on the 1st.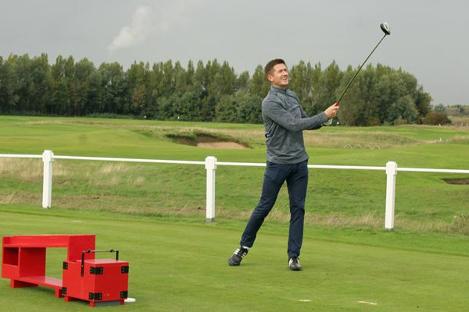 England & Kent cricketer JOE DENLY leads off at his own golf day.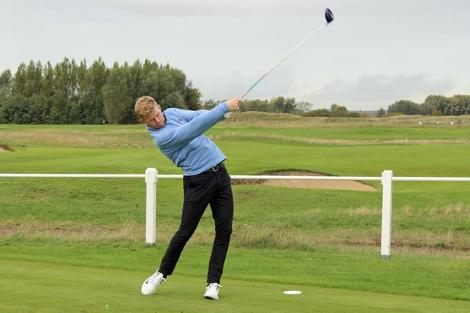 England & Kent cricketer SAM BILLINGS drives off the First Tee.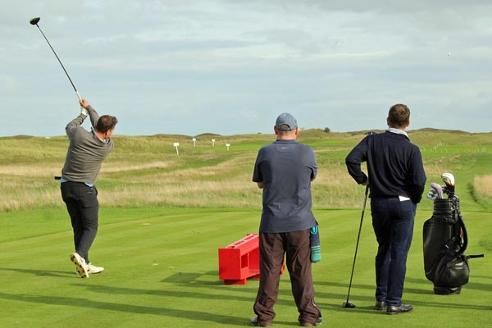 Ex- England & Kent cricketer ROB KEY drives off the first tee.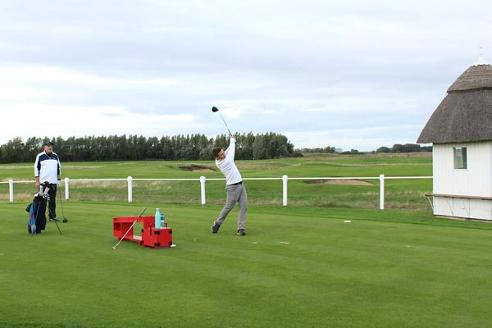 England cricket selector JAMES TAYLOR drives off the first tee.

Click Here for more photos from the Golf Day.
---------------------
A very interesting cricketing footnote to the Joe Denly Golf Day emerged thanks to RSG Club secretary Col. Tim Checketts. Not only has the club a rich golfing tradition (first course outside Scotland to host a British Open in 1894, and hosting next year's Championship), it has a strong cricket heritage. A former Club Captain (1921-22) was the 8th Earl of Darnley, who as the Hon. Ivo Bligh captained the England cricket team on its first visit to Australia in 1882-3. It was on that trip down under that Bligh was presented with the iconic Ashes Urn. Having won the Test Series, Bligh returned home with the Urn, having "regained the Ashes."
Jump forward 130+ years to Royal St George's, where current England captain Joe Root was playing in the Golf Day.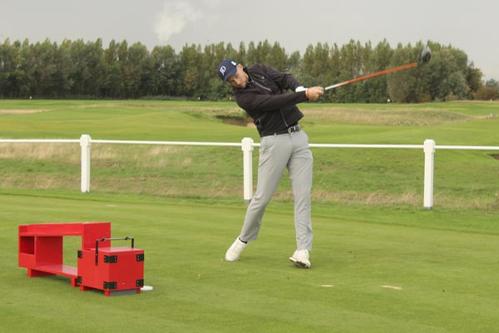 Coincidentally, we had taken along an official replica of the Ashes Urn, and photographed Joe holding that urn alongside the framed photo of his predecessor.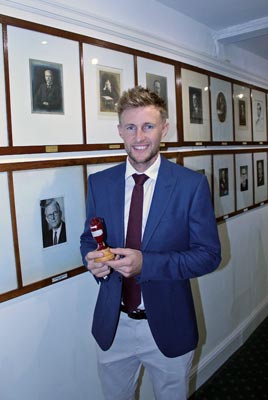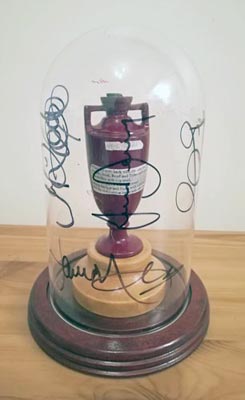 As were most of us present on the golf day, Joe was unaware of this Ashes connection to the club. He graciously agreed to sign the cover around the replica Urn, along with autographs from Jimmy Anderson, Joe Denly and James Taylor - who were also playing golf that day.
ROLLABOARD TRIAL RUN
(Part of our "Trial By Darts" TV project)
The latest Uniquely Sporting design from our "Trial by Darts" series of challenges filmed at our workshop in Kent.
This set up tests a darts player's ability to throw six darts on the run ... at a moving target.
This trial can be played with an archery style target or a regular dart board.
The current ten foot long RollaBoard track can be extended to 15 feet or more.
For more info, or to book a trial at your club, please get in touch via our CONTACT US page.
ALAN IGGLESDEN'S IGGY GOLF DAY
in support of the Brain Tumour Charity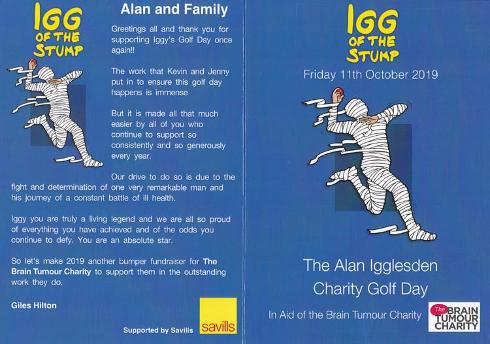 16th Iggy Golf Day was held at Westerham Golf Club on Fri Oct 11th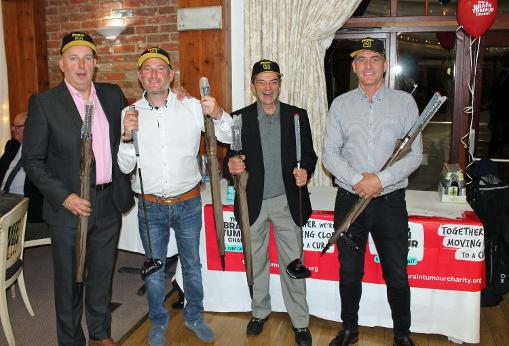 The overall winning team with Kevin Igglesden.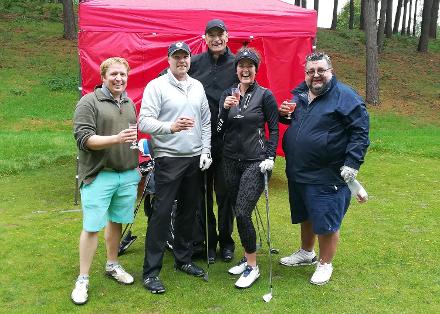 The Paul Norris foursome inc Martin Saggers, Roger Hyder
and "Beat the Pro" Lucy Goddard.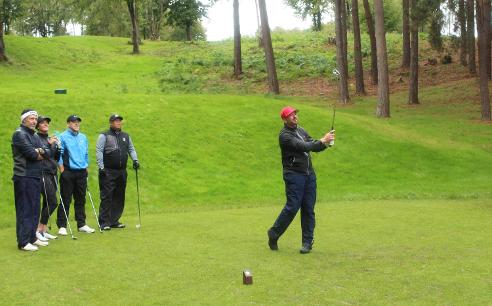 Kent cricket legend Darren Stevens drives off the 12th hole watched by Lawrence Po-Ba and Lucy Goddard.
For more photos & video from the 16th Iggy Golf Day, and earlier events,
please visit AlanIgglesden.com

==============
JOE DENLY TESTIMONIAL 2019
Shepherd Neame Brewery Dinner - August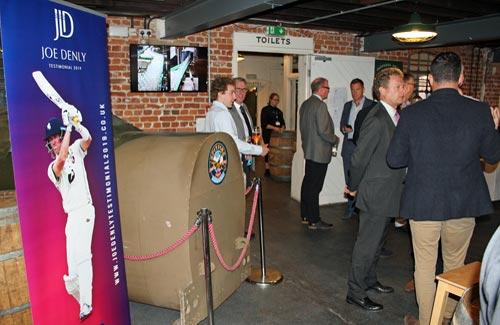 Guests assemble in the Shepherd Neame Visitor Centre Bar in Faversham, for the JD19 Brewery Dinner.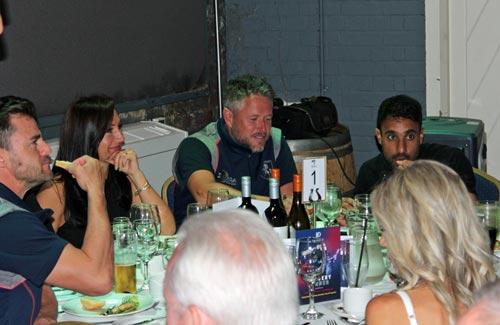 Table 1 featured Kent Cricket's Heino Kuhn & Mitch Claydon, and Essex's Ravi Bopara - fresh from their 4-day match.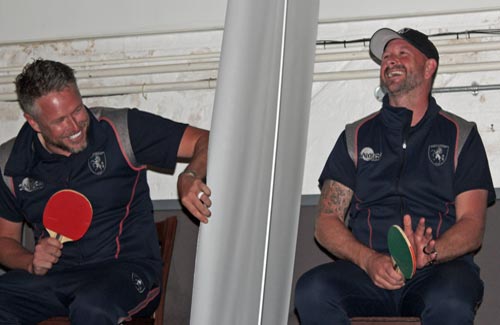 Mitch Claydon and Darren Stevens having fun entertaining the guests with their uncut version of Mr & Mr(s).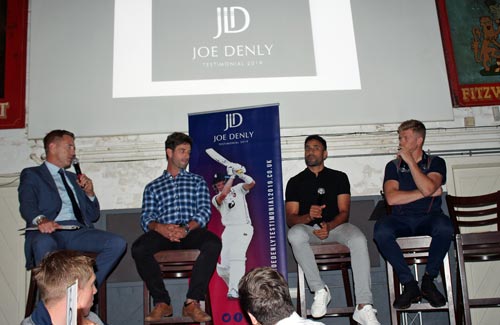 Sky Sports' Dave Fulton leads the evening's Q&A with Ryan TenDoeschate, Ravi Bopara (Essex) and Sam Billings (Kent).
The JARMAGEDDON GT

<< UP-TRI-CYCLING >>
Our latest uniquely sporting workshop project involves:
one saw,
a second-hand trike,
some third-hand golf clubs,
four left over plumber's pipes, and
a five-foot off-cut of plywood.
Check back in with us and our YouTube Channel to follow our progress - and find out how our up-tri-cycling project turns out when we test-drive it on a golf course...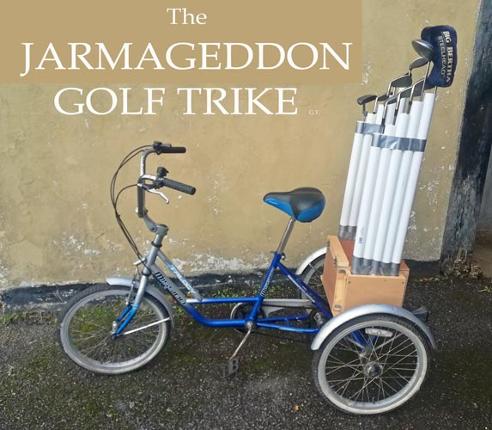 JOE DENLY TESTIMONIAL 2019
Legends T20 Cricket - August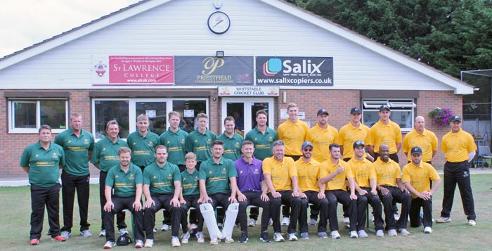 JOE DENLY (Purple) sits with the Whitstable Nearly Legends (Green) and Kent Legends (Yellow) before the T20 match.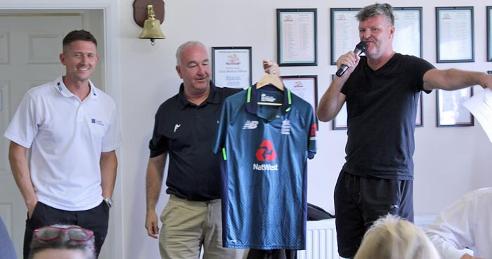 JOE DENLY auctioning off one of his match worn / signed England ODI shirts from the recent West Indies tour.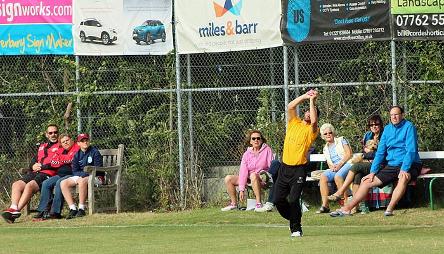 Kent & South Africa player HEINO KUHN takes a well-judged catch right on the boundary edge.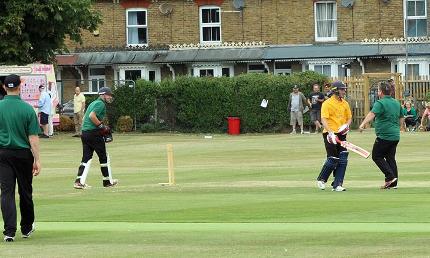 Kent Cricket head coach MATT WALKER (right) commiserates with Kent's OLLIE ROBINSON after uprooting his off stump.
UNIQUELY SPORTING SPORTS MEMORABILIA
Showroom in Allsorts Antiques, Headcorn, Kent
Take a quick tour of our new self-contained showroom of Sports Memorabilia and Celebrity Collectables in Allsorts Antiques in Headcorn High Street. The showroom contains hundreds of signed sporting items across all sports from Football to Cricket, Fishing to Golf, Boxing to Rugby & more.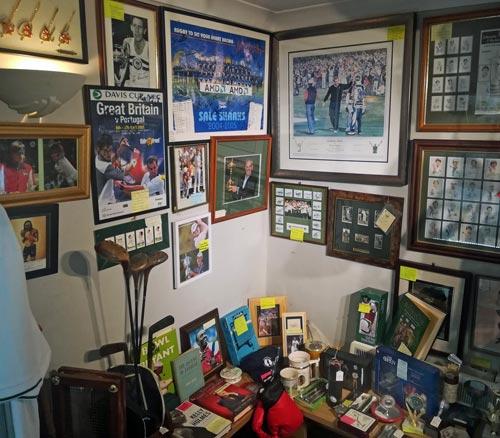 JOE DENLY TESTIMONIAL 2019
Westerham Golf Day - July
Kent & England cricket all-rounder JOE DENLY hosted a Celebrity Golf Day at Westerham GC in aid of his 2019 Testimonial Season.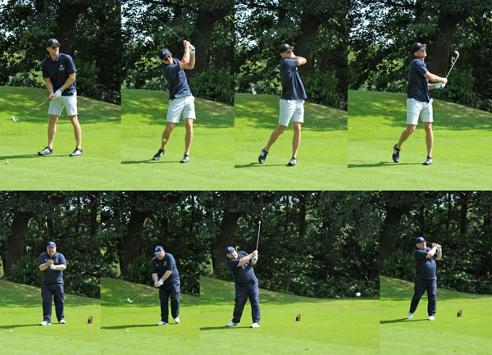 JOE DENLY (top) drives off the First Tee at Westerham GC, followed by his Testimonial Chairman RICH LOCKYER.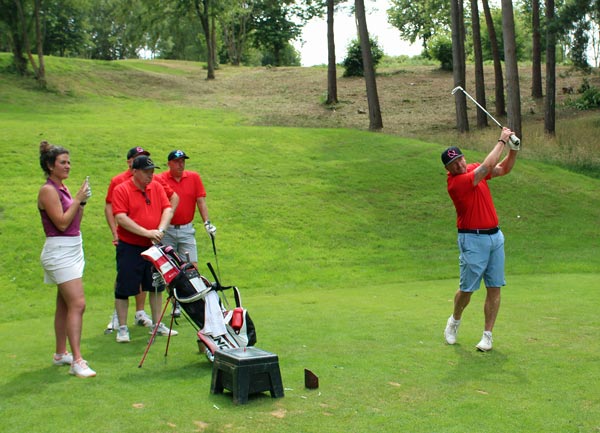 L.E.T. player LUCY GODDARD watches DARREN STEVENS drive off on the par 3 11th in her "Beat the Pro" challenge. Video to follow!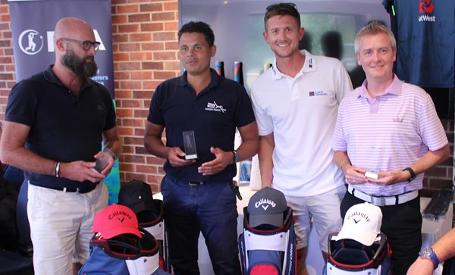 JOE DENLY with the golf day's winning team captained by former England & Palace football legend JOHN SALAKO.
UNIQUELY SPORTING "NEW" WORKSHOP
Before Renovation / Repair
We moved into a two-room workshop that required a lot of repair and renovation before we could set it up for use as a studio to film our sports-related videos, to work on various uniquely sporting projects, and a space to play some of our favourite traditional and newly-devised indoor games.
The workshop is blessed with four large work-benches and a sizeable loft storage space so we are looking forward to producing some exciting content in the coming months.

Stay tuned for the AFTER video, once we have completed all the necessary changes and upgrades.

SPORTING OPEN EVENING
at ALLSORTS - June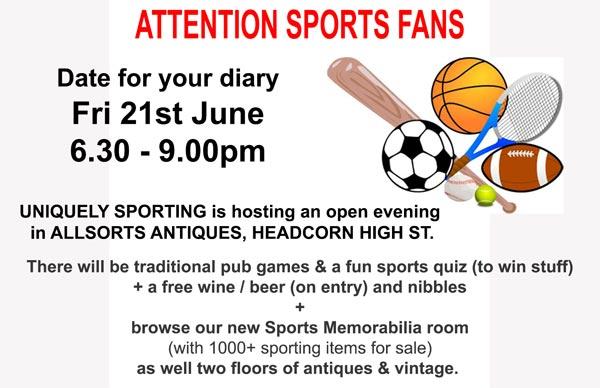 Calling local Sports Teams & Sports Fans

We are hosting a sports-themed Open Evening at Allsorts Antiques shop in Headcorn, on Fri June 21st, from 6.30pm.

There will be chances to win sporty stuff taking part in traditional (& not so trad) pub games and a fun sporting quiz.

Entry is free but limited. Please CONTACT US using the form at the bottom of this page to register your interest.
No entry on night without prior registration.
JOE DENLY TESTIMONIAL 2019
Ashes Captains' Dinner - May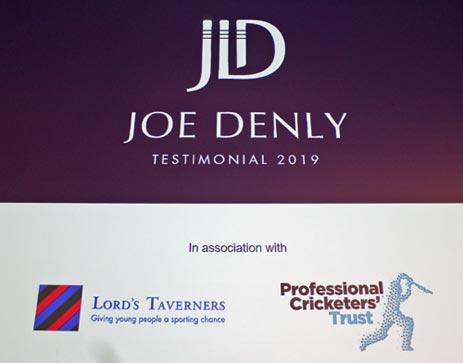 May 2019: Uniquely Sporting provided media support at the Joe Denly Testimonial 2019 Ashes Captains' Dinner in London.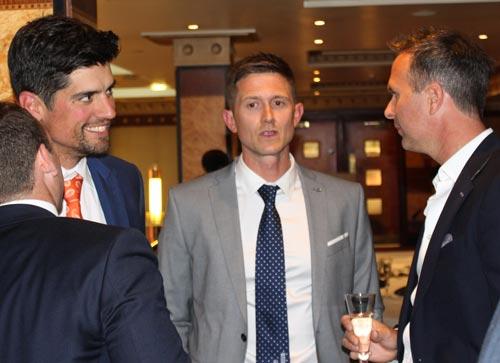 Joe Denley (centre) flanked by former England captains Sir Alastair Cook & Michael Vaughan - catching up pre-dinner.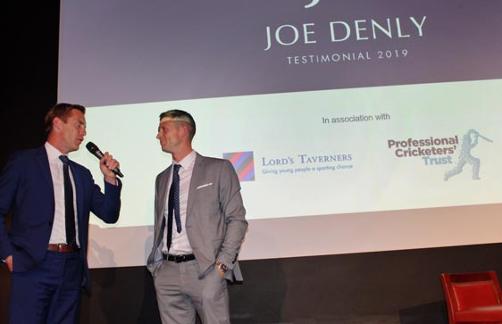 JD19 Chairman and the night's host Dave Fulton interviewing Joe Denly about the season ahead for him and Kent Cricket.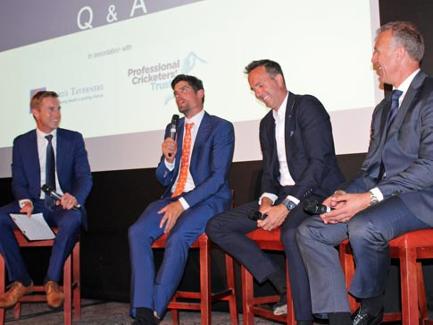 Dave Fulton leading the Ashes Captains' Q&A with Sir Alastair Cook, Michael Vaughan and Alec Stewart.
G.A.S. - GOLF ... At Speed !
60 min TV series

The FASTEST MOVING GOLF GAME on FOUR WHEELS
... where COURSE POWER meets HORSE POWER

A feast of skill, action and drama, G.A.S. brings 'speed golf' to today's global television audience in a series of specially designed one-hour packages.

G.A.S. is a dynamic sporting format that
is to the British Open what Six-a-Side is to the Premiership or 20/20 is to Test Match cricket.

----------------------------

2018
"The UNIQUELY SPORTING
Charity Challenge"

where Sports Stars & Fans take part in sporting challenges to win cash to buy Sporting Memorabilia
to sell
for Charity!
Currently Filming A Pilot Show


CONTACT US for more details or if you'd like to: take part, to donate items or to host a visit from us.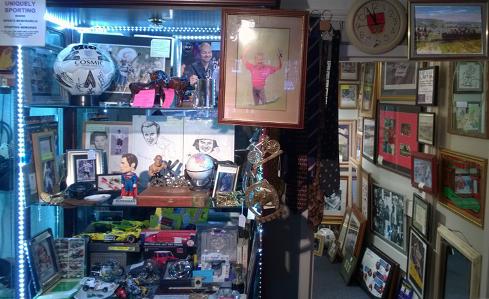 ----------------------------
TRIAL by DARTS
reinvents the Dartboard ...

and revamps Darts as we know it.
An Herculean challenge to test the world's top darts players and the cream of the country's club / pub players.
Six new darts-based tests rewrite the way players look at their darts and look at the board.
"The TRIPLE 20 never moves ... UNTIL NOW!"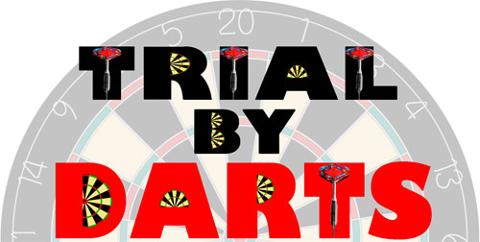 ----------------------------
IQlympIQs
Turns the humble Sports Quiz
into a challenging Team Sport in its own right.

"The End of Sports Knowledge as we Know it!"

All Brain ... No Buzzer !!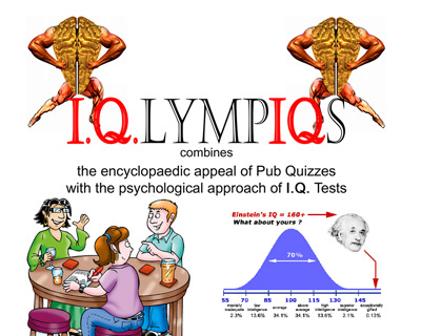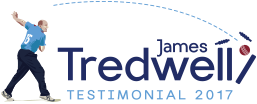 We will be assisting the James Tredwell Testimonial season with digital & social media support.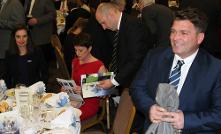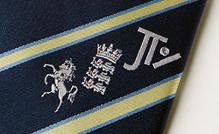 STEVO 2016 BENEFIT SEASON
We are shooting a Video Diary for Kent Cricket all-rounder Darren Stevens covering his Stevo 2016 Benefit Year events. The Diary will feature footage and action from behind the scenes at his golf days, lunches, dinners, quizzes,
special events

and other fun sporting activities he will be getting up to in 2016.

Click here for video and Stevo 2016 Cricket Memorabilia
================
COMPLETED PROJECTS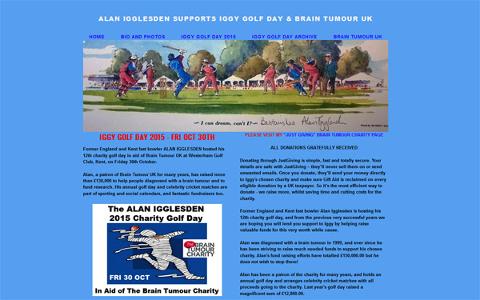 Uniquely Sporting designed and built a website for former Kent & England cricketer Alan Igglesden to promote his involvement with the Brain Tumour Trust Charity; and to host video & photos of his annual fund-raising Iggy Golf Day at Westerham Golf Course. The site includes details of Alan's career & his battle with Brain Cancer.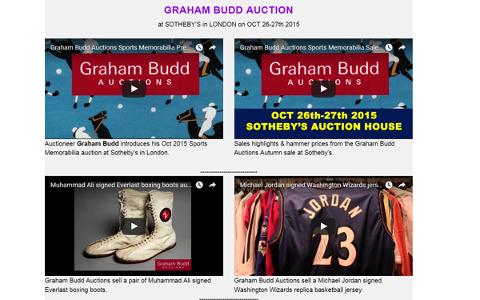 Uniquely Sporting filmed the viewing day of the prestigious two-day Graham Budd Sports Memorabilia Auction held at Sotheby's in London in October 2015. The viewing day videos were edited together with bidding action from the auction itself. Highlighted lots included Muhammad Ali & Michael Jordan memorabilia.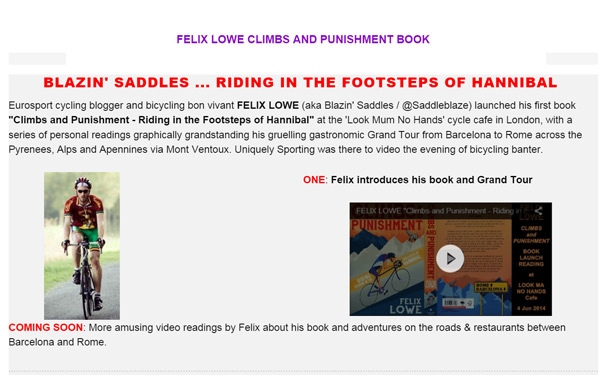 Uniquely Sporting filmed Eurosport's cycling blogger
Felix Lowe aka
Blazin' Saddles (@SaddleBlaze) deliver an amusing talk about his cycling / travel book "Climbs & Punishment - Riding in the Footsteps of Hannibal" at the Look Mum No Hands cycling café.
Uniquely Sporting Mem-Rap-Obilia
Uniquely Sporting's idiosyncratic introductory music / rap video to showcase their eclectic collection of signed Sports Memorabilia and Sporting Collectables from Sir Don Bradman memorabilia to Sir Bobby Charlton memorabilia, from Ayrton Senna to Mike Tyson.
SOCCER MASTERS FOOTBALL SKILLS TV PILOT
Soccer Masters TV Show features Premier League footballers taking on each other over a series of customised soccer skills challenges testing the players on Passing, Dribbling, Shooting, Volleying, Heading, Ball Control, Juggling and the ultimate challenge the Soccer Masters Obstacle Course. Filmed in 1993 at Old Spitalfields Market in London.

Original format & rules designed by Uniquely Sporting founder Colin M Jarman.
Our primary function is to create, develop and broadcast / publish innovative Sports Content & Programming across all TV, Digital and Social Media platforms. Our secondary function is to help charities maximise their own efforts in fund-raising, event management and communications (websites, video, social media, etc) via these various aspects of sports media. As well as donating items directly to charities & sourcing items for charities, all profits made from the sale of Uniquely Sporting Sports Memorabilia will be reinvested into achieving our goal.
If you have any questions about any of the above projects
please fill in the Contact Form to email us.
Please make sure you add an email address.

MANY THANKS FOR DROPPING IN ON
"UNIQUELY SPORTING"
If you have a question about or
want to buy any of our items,
please contact us via the form below -
adding as much info as you can.
Due to the overwhelming stream of requests
we are unable to give individual valuations
& we can only reply to those messages we are interested in.
If you have an item of sports memorabilia
that you think we may be interested in buying
please follow these directions:
Give a detailed description / age + any authenticity details
& please include a sale price (with P&P options)
If interested we will reply requesting images
and any further relevant info.

"UNIQUELY SPORTING"
&
"TRIAL by DARTS"
&
"IQLYMPIQS"

are owned & operated by

JARMAGEDDON
WELCOME to the UNIQUELY SPORTING SPORTS MEDIA website featuring our unique sporting content and sports-related projects for: TV, video, online digital and radio broadcast, publishing - all with a charity / NFP link.
As well as the sporting media side to our business we also own a growing collection of signed sports memorabilia and authentic autographed sporting collectables across most every sport: Football Memorabilia, Cricket Memorabilia, Rugby Union Memorabilia, Rugby League Memorabilia, Tennis Memorabilia, Golf Memorabilia, Boxing Memorabilia, MotorSports Memorabilia, Formula One Memorabilia, Athletics Memorabilia, Snooker Memorabilia, Darts Memorabilia, Soccer Memorabilia, US Sports Memorabilia, Baseball Memorabilia, American Football Memorabilia, Ice Hockey Memorabilia, Basketball Memorabilia, NCAA Memorabilia, Horse Racing Memorabilia, Equestrian Memorabilia, Cycling Memorabilia, lympics Memorabilia, Triathlon Memorabilia, Ice Skating Memorabilia, Lawn Bowls Memorabilia, Swimming Memorabilia, Hurling Memorabilia, GAA Memorabilia, Surfing Memorabilia, Bowling Memorabilia, Squash Memorabilia, Archery Memorabilia, Parkour Memorabilia, Skeleton Memorabilia, Winter Sports Memorabilia, Aussie Rules Memorabilia, Fishing Memorabilia, Angling Memorabilia, Sailing Memorabilia, Yachting Memorabilia. As well as Signed Sports Books, Sporting Board Games and other sports-related items of interest and historic value.

If you have any questions or business proposals relating to the above please get in touch via the CONTACT US form.

Click here to visit our partner Celebrity Autographs & Collectables store.