The Uniquely Sporting page for inspirational female sports legends ...


WOMEN'S ATHLETICS MEMORABILIA
TANNI GREY-THOMPSON Memorabilia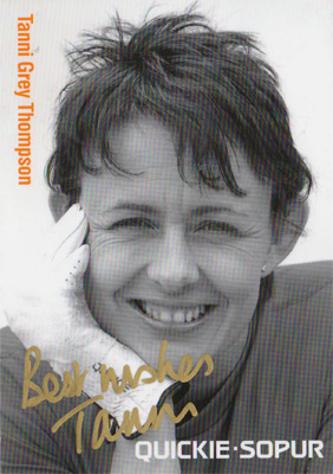 Dame TANNI GREY THOMPSON
(Multiple Paralympics champion)
Signed Quickie-Sopur promotional postcard.

----------------------------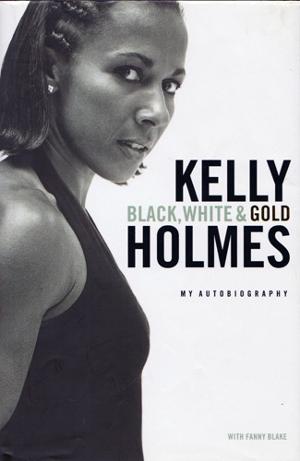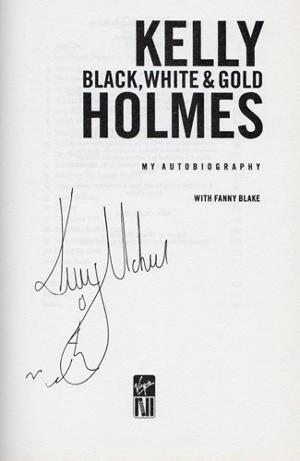 DAME KELLY HOLMES


(800/1500m Olympic champion)

Signed book: "My Autobiography
Black, White & Gold."
Autograph with running doodle.

First Edition (2005)


---------------------------------
TESSA SANDERSON Memorabilia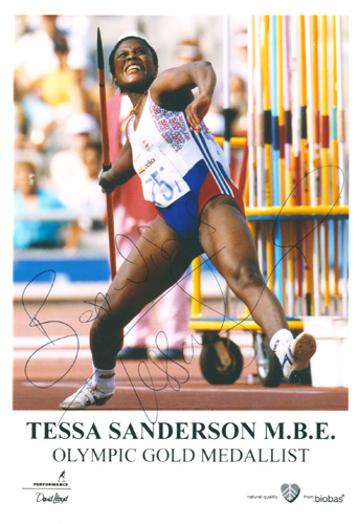 TESSA SANDERSON

(1984 Olympic Javelin champion)
Signed David Lloyd Fitness Clubs promotional photo card depicting her throwing the javelin en route to winning the Olympic Gold Medal at the 1984 Los Angeles Olympic Games.

Approx size: 13 x 19 cms
------------------------------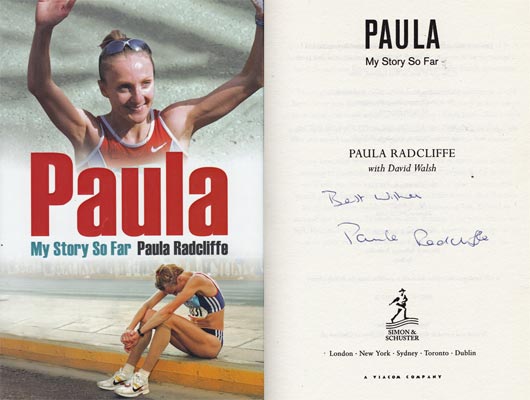 PAULA RADCLIFFE



Signed Autobiography: "My Story So Far"

First Edition (2004)
WOMEN'S CRICKET Memorabilia
RACHAEL HEYHOE-FLINT Memorabilia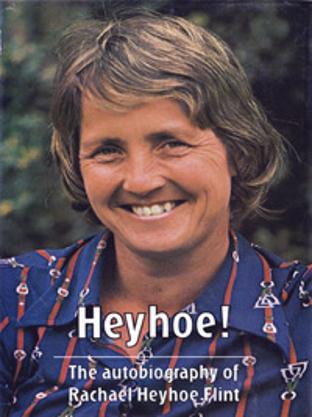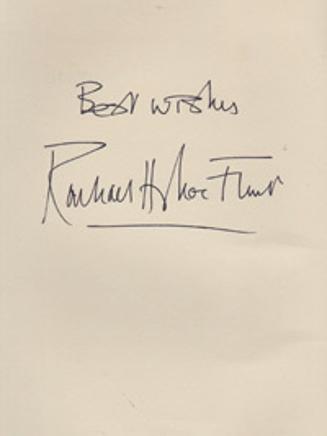 Baroness RACHAEL HEYHOE-FLINT
(former England Cricket Captain and Administrator)


Signed autobiography

"Heyhoe!

"



First Edition (1978)
--------------------------------

SARAH TAYLOR
(Sussex & England)
Signed Duncan Fearnley mini-bat.

Approx size: 42 cms long (c 2015)

WOMEN'S CYCLING MEMORABILIA
LIZZIE DEIGNAN Memorabilia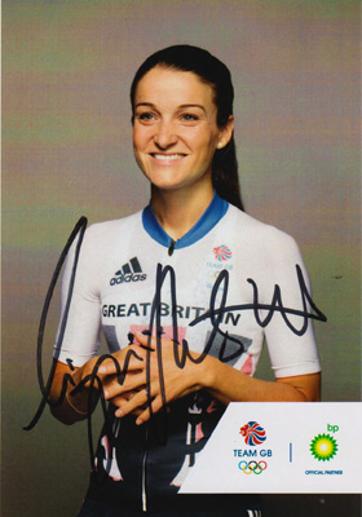 ELIZABETH DEIGNAN
(2015 World Road Race Champion)

Signed TEAM GB Olympic portrait photo card.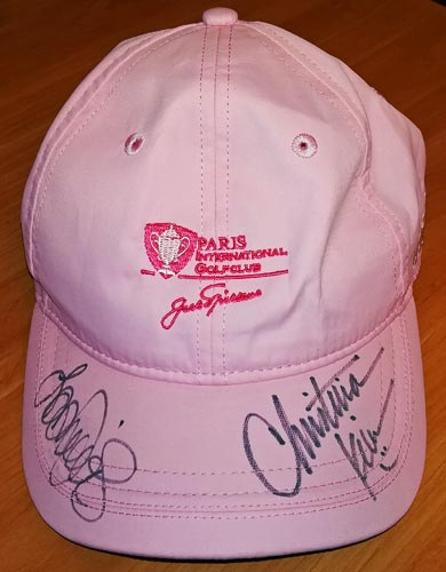 LAURA DAVIES



Signed Paris International Golf Club Adidas pink cap.

Also signed by Christina Kim on course
at the Open de France Dames.

DAME LAURA DAVIES



3 x signed / laminated golfing photos +
a St Andrews Greetings card.
----------------------------
ANNIKA SORENSTAM Memorabilia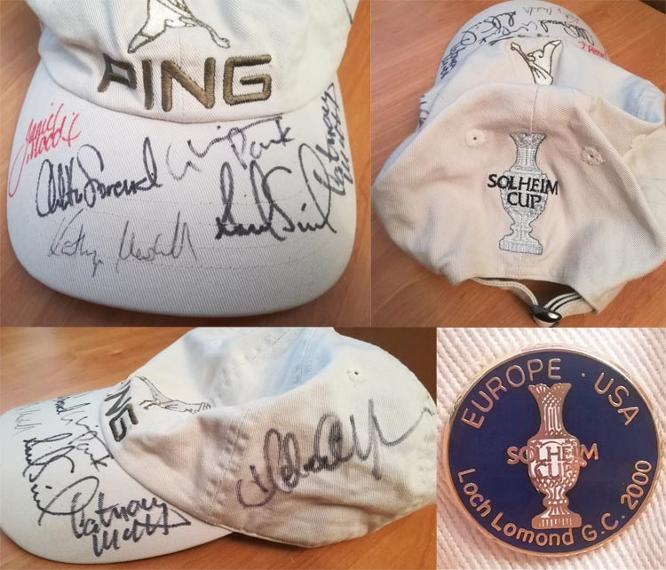 SOLHEIM CUP

2000 Loch Lomond Europe v USA
PING golf cap signed by 6 European players inc; Annika Sorenstam, Catriona Matthew, Janice Moodie & Kathy Whitworth (USA).

One size fits all
Solheim Cup logo embroidered on back with original Loch Lomond pin badge.

Europe won the trophy for the second time: 14½ to 11½ points

WOMEN'S HOCKEY MEMORABILIA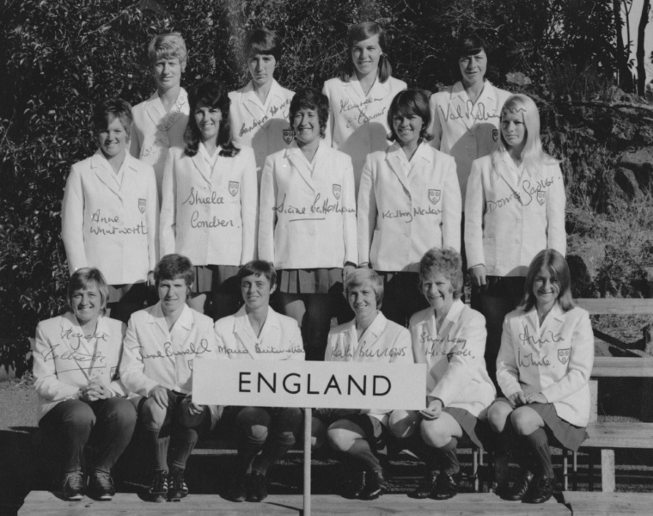 1971 ENGLAND WOMEN'S HOCKEY TEAM

B&W Team photo signed by 15 players, inc: Val Robinson, Dorrie Sadler, Diane Batterham & June Birrell.

Approx A4 size
--------------------------------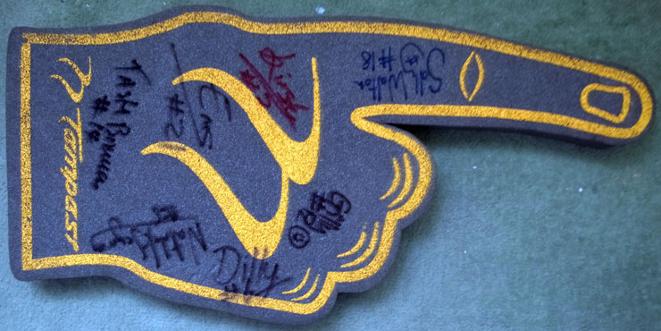 2008 ENGLAND WOMEN'S HOCKEY TEAM signed TempestSports.com Fan Foam Finger

inc:

TASH BRENNAN
NATALIE SEYMOUR
SALLY WALTON
+
DILLY (Newton ?)
EMS ?
GILLY ?
KIRSTEN ?

DONATED TO CHARITY
WOMEN'S ICE SKATING MEMORABILIA
PEGGY FLEMING Memorabilia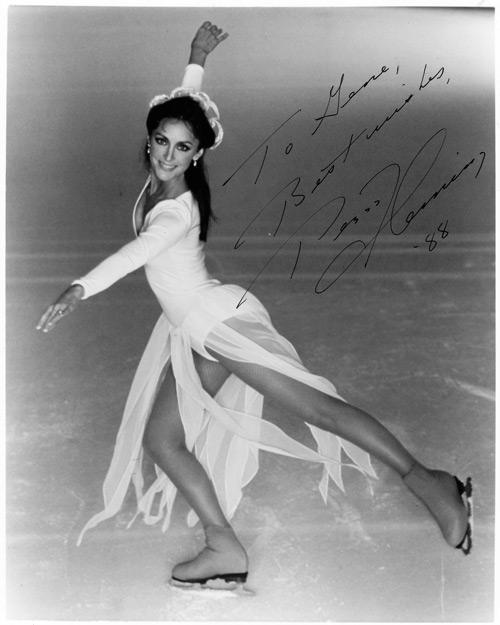 (1968 Grenoble Winter Olympic Figure Skating champion,
5 x USA National Champion & 3 x World Champion)
Signed black & white promotional photo (c 1988)
inscribed "To Jane Best Wishes Peggy Fleming '88."


10 x 8 inches
--------------------------
DOROTHY HAMILL Memorabilia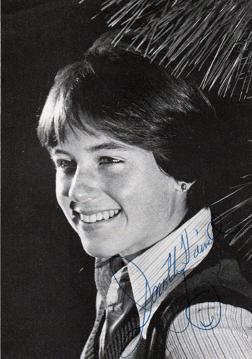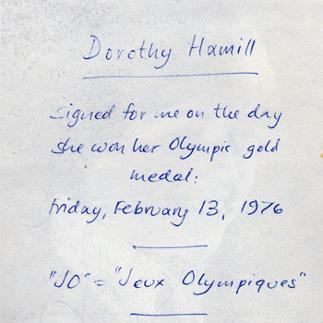 DOROTHY HAMILL
(1976 Olympic champion)

Signed B&W Portrait photo with JO smiley doodle + autograph collector's message on reverse.
WOMEN'S RUGBY MEMORABILIA
CATHERINE SPENCER Memorabilia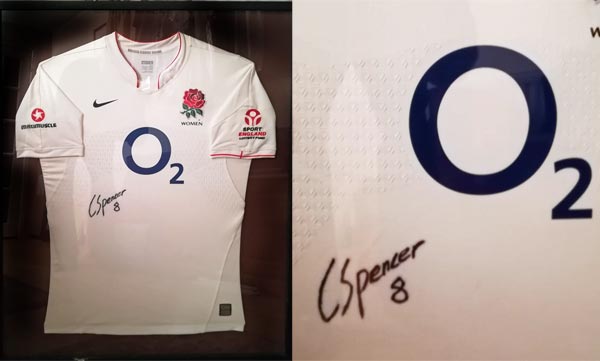 CATHERINE SPENCER
(former England captain)

Signed England Women's O2 Nike Rugby Shirt.

Large, Framed & Glazed
Collection only from mid-Kent
CONTACT US for more details
WOMEN'S SWIMMING memorabilia
& DIVING MEMORABILIA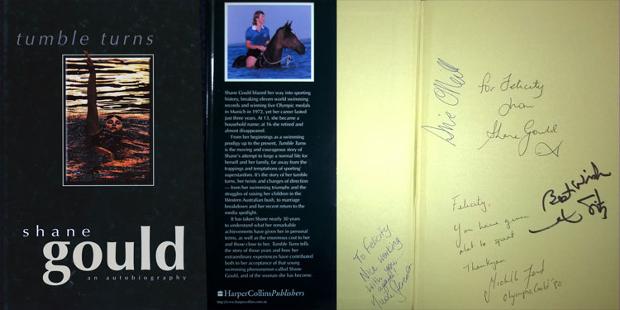 SHANE GOULD
(Australia - 3 x Olympic Gold 1972)

Signed autobiography "Tumble Turns"
Also signed by Olympic swim champions:


Mark Spitz
(USA),
Michelle Ford (AUS) &

Susie O'Neill (AUS)
-------------------------
PAT McCORMICK Memorabilia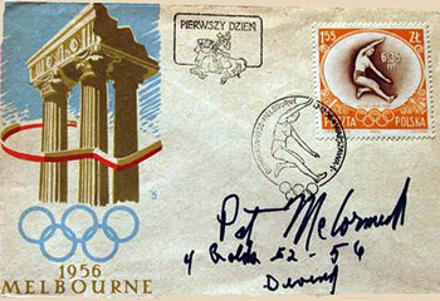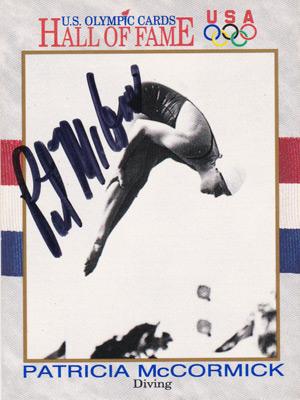 (USA - 4 x Olympic Diving Gold - '52 & '56)


Rare Signed 1956 Melbourne Olympics First Day Cover
+

PAT McCORMICK
Signed USA Olympic Games HoF Card.
Welcome to Uniquely Sporting's sports shop / store page for women's sports memorabilia, signed sporting collectables, etc.


PLEASE USE THE CONTACT FORM >>>
FOR FURTHER DETAILS ON THE ABOVE ITEMS.
IF YOU WANT TO BUY AN ITEM OR ITEMS ... PLEASE SEND US YOUR BID OFFER.
IF YOU ARE LOOKING FOR A SPECIFIC ITEM
OR SPORTS STAR / TEAM / EVENT.
IF YOU HAVE A "UNIQUELY SPORTING" ITEM OF MEMORABILIA YOU WANT TO SELL, PLEASE SEND DETAILS WITH YOUR VALUATION & A CONTACT EMAIL / PHONE NUMBER.
Please note we cannot always reply to every enquiry given the amount of mail we receive. We will be in touch only if we are interested.
IF YOU HAVE ANY OTHER QUESTIONS...
WE LOOK FORWARD TO HEARING FROM YOU!
-