KENT CRICKET SIGNED BOOKS
<< Players Listed Alphabetically >>

CHRIS COWDREY Signed Books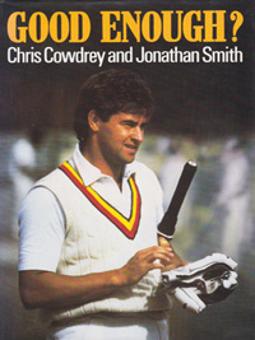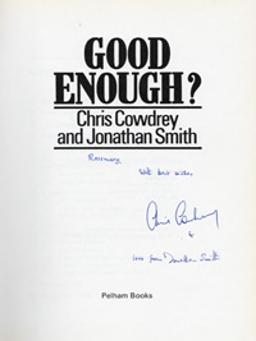 CHRIS COWDREY
Signed autobiography "Good Enough"
Dedicated to Rosemary & Signed love from co-author Jonathan Smith
First Edition (1986)
--------------------------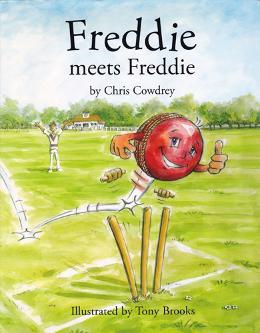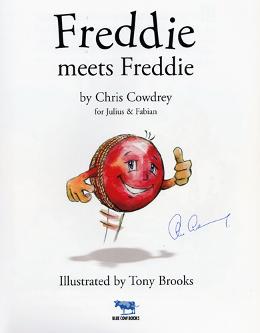 CHRIS COWDREY

Signed "Freddie meets Freddie" children's cricket book.

First edition (2006)
COLIN COWDREY Signed Books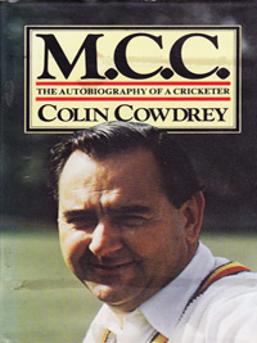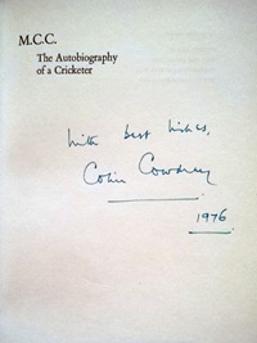 COLIN COWDREY



Signed book:
"M.C.C.
The Autobiography

of a Cricketer"


First Edition (1976)
--------------------------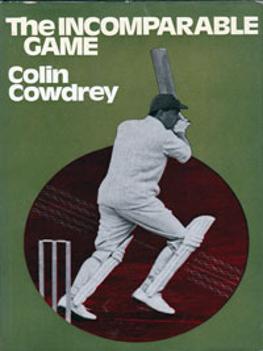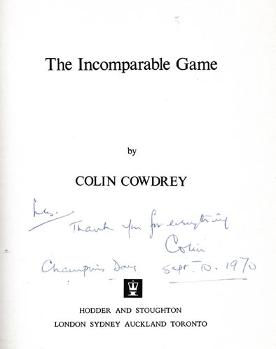 COLIN COWDREY
(Kent CCC & England)
Signed book "The Incomparable Game"

With a personal inscription to Kent's Team Secretary & Manager Les Ames celebrating the County's Championship winning season: "To Les, Thanks for everything, Colin - Champions Day Sept 10 1970"
First Edition (1970)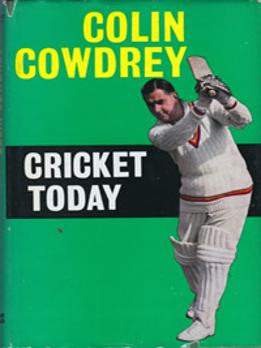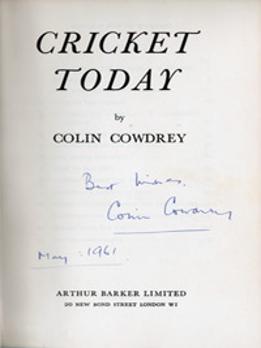 COLIN COWDREY

Signed book:
"Cricket Today
"


First Edition (1961)
-------------------------
Click here for more Signed Colin Cowdrey Books & Memorabilia

===============
GODFREY EVANS Signed Books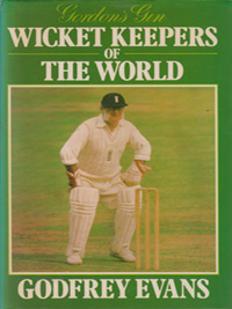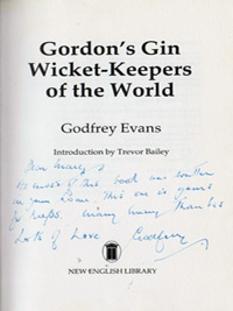 GODFREY EVANS
Signed "Gordon's Gin Wicket-Keepers of the World" book with handwritten message "Dear Mary, As most of this book was written in your home, this one is yours for keeps. Many, many thanks. Lots of Love Godfrey"
First Edition (1984)
From the Godfrey Evans family archives
----------------------------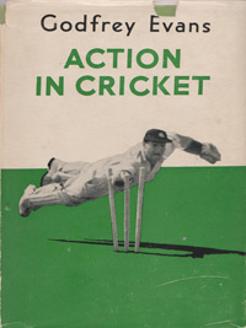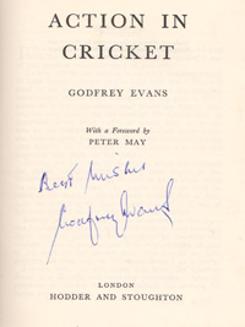 GODFREY EVANS

Signed copy of "Cricket in Action"

First Edition (1956)
----------------------------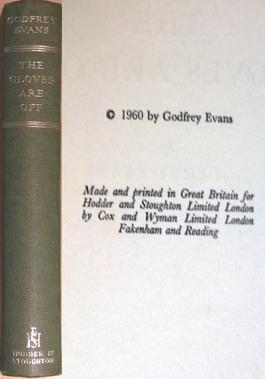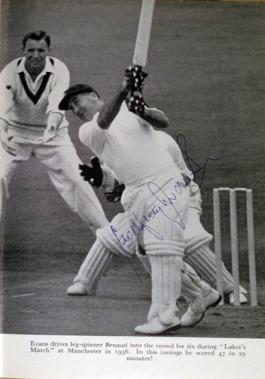 GODFREY EVANS



Signed cricket autobiography
"The Gloves Are Off".

Evans has signed an action photo on page 14


First Edition (1960)
================

ALAN KNOTT Signed Books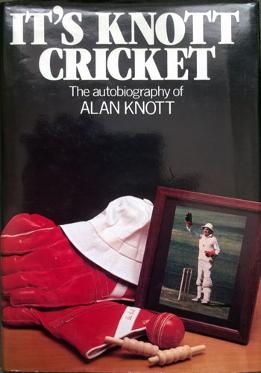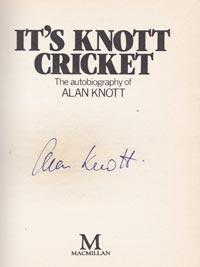 ALAN KNOTT

Signed book / autobiography:
"It's Knott Cricket"

First Edition (1985)

SOLD £40
===============
BRIAN LUCKHURST Signed Books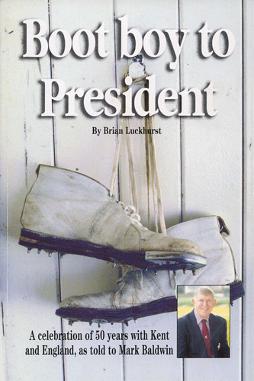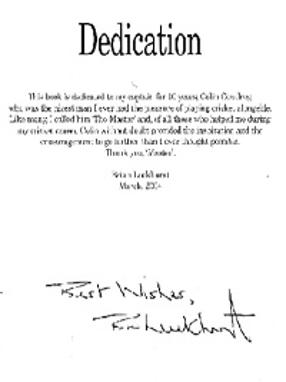 BRIAN LUCKHURST



Signed cricket autobiography
"From Boot Boy to President"

First Edition (2004)
=============
STEVE MARSH Signed Books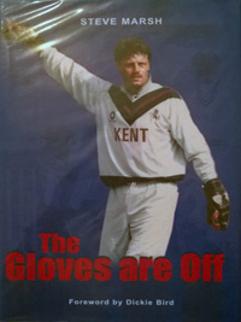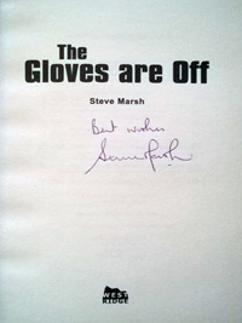 STEVE MARSH

Signed autobiography "The Gloves Are Off"

First Edition
=============
ED SMITH Signed Books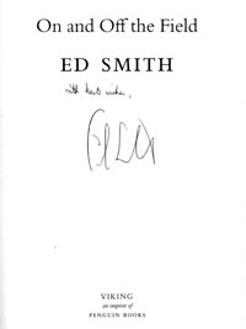 ED SMITH
Signed book: "On and Off the Field."

First Edition (2004)
Penguin Viking

===============
DEREK UNDERWOOD Signed Books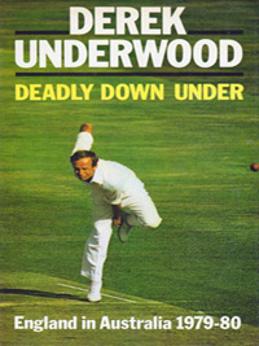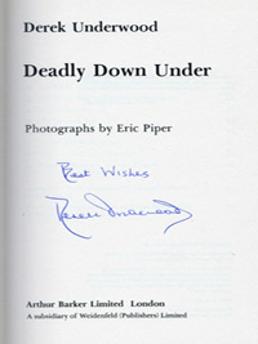 DEREK UNDERWOOD

Signed Ashes tour Diary "Deadly Down Under - England in Australia 1979-80"

First Edition (1980)
================

BOB WOOLMER Signed Books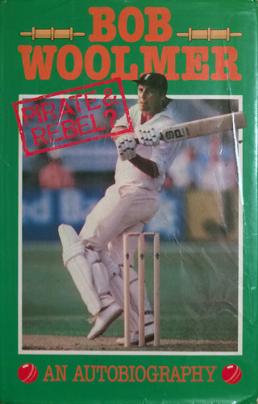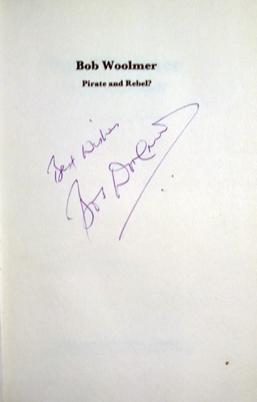 BOB WOOLMER

Signed autobiography "Pirate and Rebel?"
First Edition (1984)
================
DOUG WRIGHT Signed Books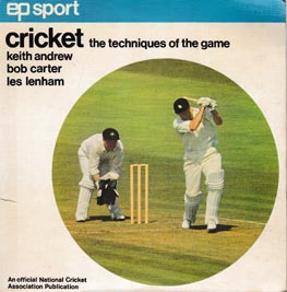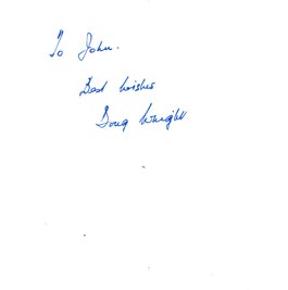 DOUG WRIGHT

Signed EP Sport book "Cricket; The Techniques of the Game"
Paperback
================
OTHER KENT CRICKET BOOKS
1988 Multi-signed "History of Kent Country Cricket Club" book
by Dudley Moore & Derek Underwood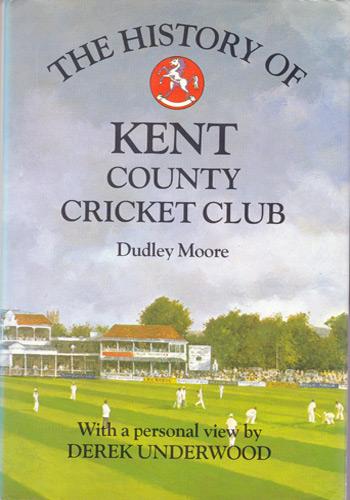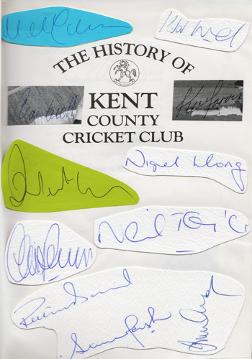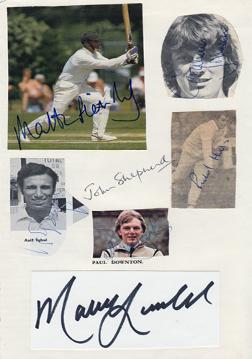 History of KCCC Book signed by / autographs & pics laid down from 24 Kent players, inc: Asif iqbal, Derek Underwood, Alan Knott, John Shepherd, Stuart Leary, Graham Johnson, Paul Downton, Robert Key, Alan Ealham, Mark Ealham, Nigel Llong, Steve Marsh, Chris Penn, Neil Taylor, Matthew Fleming, Graham Cowdrey, Julian Thomson, Martin van Jaarsveld, Eddie Stanford, Tim Wren, Richard Hills, David Ward, Richard Davies & Kevin Jarvis.

This book is NOT FOR SALE at the present time as we are adding to the list of Kent cricket player autographs and signed pics. If you are interested in buying this book at any stage with / without any added autographs, please CONTACT US with an offer.



==============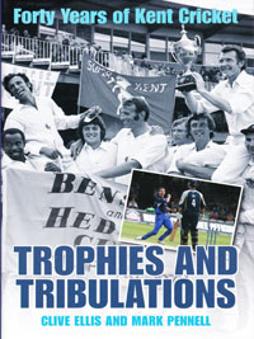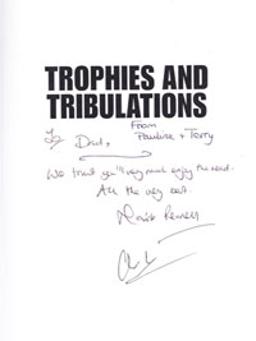 CLIVE ELLIS & MARK PENNELL
signed & dedicated book "Forty Years of Kent Cricket -Trophies & Tribulations"
First Edition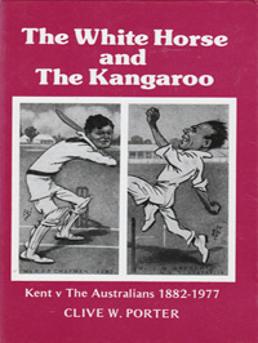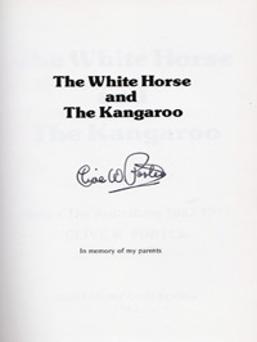 CLIVE W. PORTER
signed book "The White Horse and The Kangaroo: Kent v The Australians 1882-1977"
First Edition

Click here for more Signed Kent Cricket Memorabilia
CONDITION OF BOOKS

The sale price reflects our expert valuation of the quality & condition of the book, the rarity / status of the author / autographer & the edition of the book. If you have any questions relating to our grading / book condition, etc., please contact us for more details before you purchase your order as we only accept returns under exceptional circumstances.
WELCOME to the
UNIQUELY SPORTING SPORTS MEDIA
website which features thousands of signed sports memorabilia and authentic autographed sporting collectables across: Football Memorabilia, Cricket
Memorabilia, Rugby Union
Memorabilia,
Rugby League
Memorabilia,
Tennis
Memorabilia, Golf
Memorabilia, Boxing
Memorabilia, MotorSports
Memorabilia,
Formula One
Memorabilia,
Athletics
Memorabilia, Snooker
Memorabilia, Darts
Memorabilia, Soccer
Memorabilia, US Sports
Memorabilia, Baseball
Memorabilia, American Football
Memorabilia, Ice Hockey
Memorabilia, Basketball
Memorabilia, NCAA
Memorabilia,
Horse Racing
Memorabilia, Equestrian
Memorabilia, Cycling
Memorabilia, Olympics
Memorabilia, Triathlon
Memorabilia, Ice Skating
Memorabilia, Lawn Bowls
Memorabilia, Swimming
Memorabilia, Hurling
Memorabilia, GAA
Memorabilia, Surfing
Memorabilia, Bowling
Memorabilia, Squash
Memorabilia, Archery
Memorabilia, Fishing
Memorabilia, Angling
Memorabilia, Parkour
Memorabilia, Skeleton
Memorabilia, Winter Sports
Memorabilia, Aussie Rules
Memorabilia, Sailing
Memorabilia, Yachting
Memorabilia. As well as Signed Sports Books, Sporting Board Games and other sports-related items of interest and historic value.

As well as the Sports Memorabilia business side to our charitable ventures, Uniquely Sporting Sports Media also develops sports-related projects for TV, video, online digital and radio broadcast - all with a charity / NFP link.