WRESTLING MEMORABILIA


BRITISH WRESTLING LEGENDS
(Listed alphabetically)
JOHNNY BLYTHE Memorabilia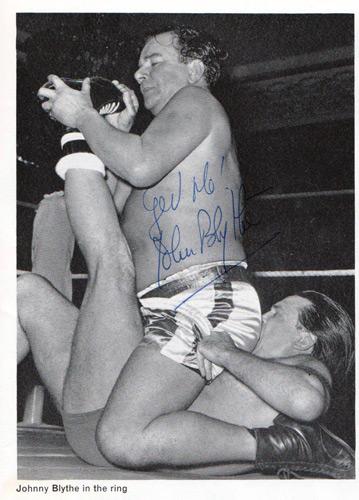 JOHNNY BLYTHE
Signed B&W magazine pic of John Blythe in action in the 1960s.
RICHIE BROOKS Memorabilia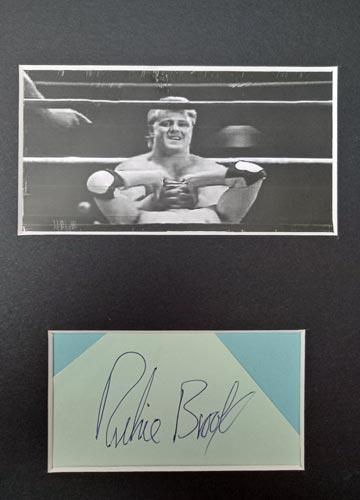 RICHIE BROOKS


(aka Golden Apollon
British Heavy-Middleweight Champion - 1990)

Autographed wrestling display.

Approx size: 8" x 10"
Mounted ready for framing

SOLD £20
PETER "TALLY HO" KAYE Memorabilia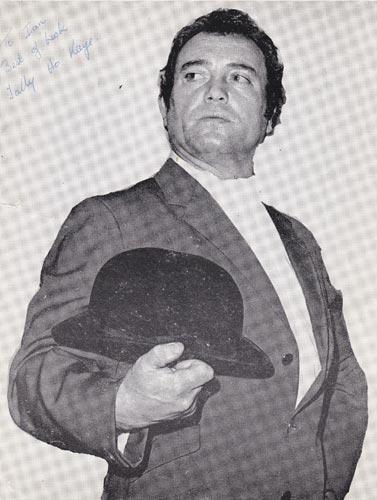 PETER "TALLY HO" KAYE



Signed & dedicated B&W photo of Kaye in his equestrian stage clothes.

Approx size: 20 x 25 cms

DREW McDONALD Memorabilia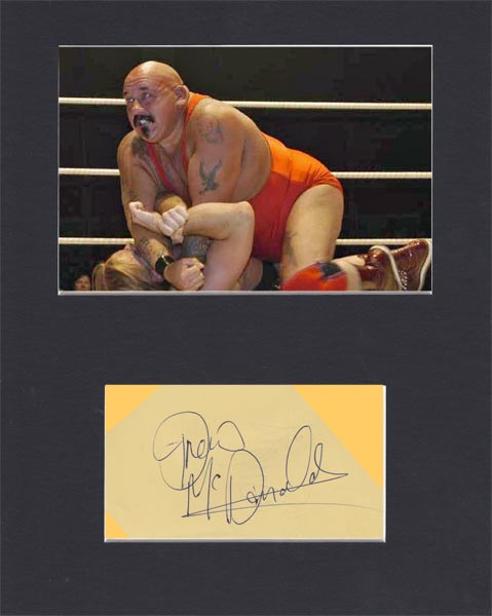 DREW McDONALD
(Scottish & British Heavyweight Champion)

Autographed wrestling display.

Approx size: 8" x 10"
Mounted ready for framing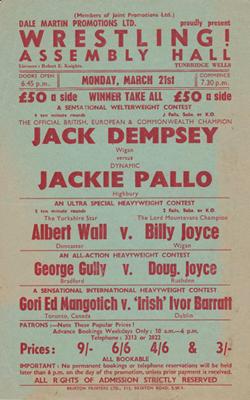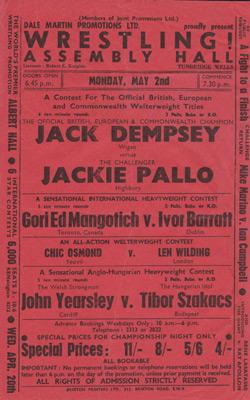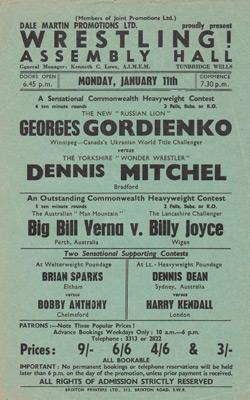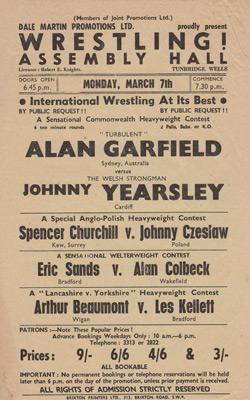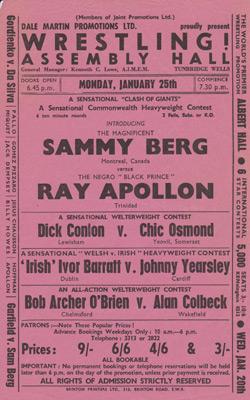 1970s Dame Martin Productions Wrestling Flyers
from the Assembly Rooms in Tunbridge Wells, Kent

featuring top of the bill bouts between:
JACKIE PALLO v JACK DEMPSEY
GEORGES GORDIENKO v DENNIS MITCHELL
ALAN GARFIELD v JOHNNY YEARSLEY
SAMMY BERG v RAY APOLLON
MARIO MATASSA v RAY APOLLON

Also featuring on the undercards:
Les Kellett, Tibor Szakacs, Johnny Czeslaw, Spencer Churchill, Mr Universe, Dick Conlon, Chic Osmond, Big Bill Verna, etc.
Approx A5 size


Set of Six for £15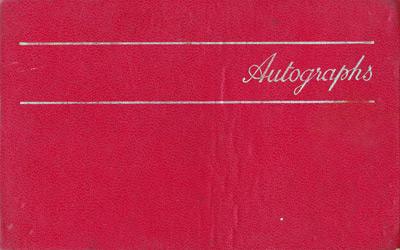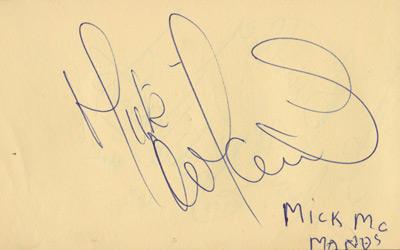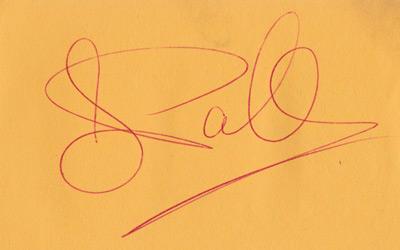 "MR TV" JACKIE PALLO autograph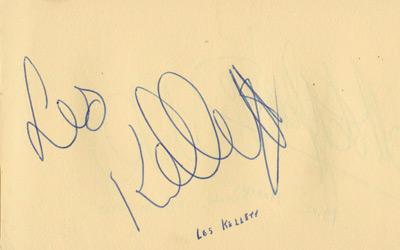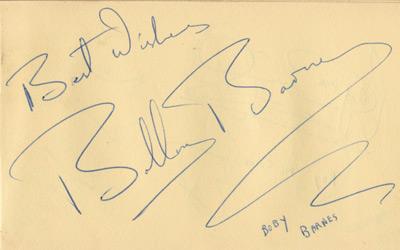 "BAD BOY" BOBBY BARNES autograph
1960s/70s Autograph book with 120 hand-signed autographs from the legendary wrestlers of the British Wrestling / Kent Walton ITV World of Sport & Dale Martin Promotions era, including Mick McManus, Les Kellett, Jackie Pallo, Bad Boy Bobby Barnes, Honey Boy Zimba,
Pat Roach x 2,
Johnny Czeslaw, Steve Vidor, Masambula, Johnny Eagle x 2, Cyanide Sid Cooper, Wayne Bridges, Tibor Szakacs, Peter
Szakacs,
Tony St Clair,
Count Bartelli, Adrian Street, Brian Maxine, Johnny Kincaid,
Cheyenne Hardin, Clayton Thomson, Eddie Capelli, Tommy Grant, Bill Torontos, Ted Heath x 2, Harry Kendale, Prince Kumali x 2, Mike Eager x 2, Charles Verhulst x 2, Alan Denison, Ian Campbell, Crusher Verdu, Steve Logan, Le Grand Vladimir, Tony Charles, Bob Kirkwood, Sean Reagan, Al Fontayne, Chris Bailey x 2, Jack Cunningham, Albert Wall, Stan Gray, Black Angus, Rajinder Singh, Tom 'Tug' Holton, Ivan Penzecoff, Peter Rann, Bobby Palmer, Ray Fury, Bernard Murray, Tony Borg, Len Hurst, Jock Cameron, Big Bruno Elrington, Tony Costas, Dory Dixon x 2, Charles Vearmulst, Mark Anthony, Wolfgang Stark, John Lees, Mohammed
Meru Ullah, Geoff Portz, Lindy Caulder, Dick Conlon, Leon Fortuna, Tiger Lombardo, Steve Haggerty, Alan Colbeck, Quasimodo, Peter Preston, Alan Sargeant, Serge Strogoff, Al Nichol, Terry Rudge, Max Ward, Joe Katich, Charlie Fisher, Reg Trood, Julien Maurice, Peter Stewart, Stefan Miller, Ian Gilmour, Bob Taylor, Gori Ed Mangotich, Billy Stock, Ray McGuire, Mike Bennett, Kalman Gaston, John Cox, Yuri Borienko, Mike Marino, Professor Adi Wasser, Judo Al Hayes, Doug Joyce, Colin Joynson, Johnny Yearsley, Miguel Santos, Johnny Kowalski, Tony Scarlo, Doctor Death, The Dominators, Ajit Singh,
Maruti Vadar, Jack Savvas, Docker Don Stedmann,
Henry S Randhawa
, Steve Romanos, Peter Kelly, Paul Duval, Mal Kirk, Bob Archer O'Brien, Reverend Michael Brooks, Earl Black + four unknown autographs.
S O L D £120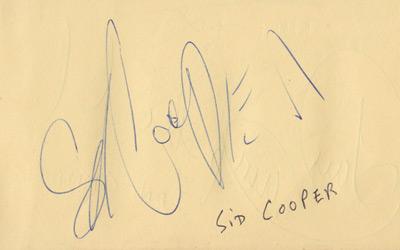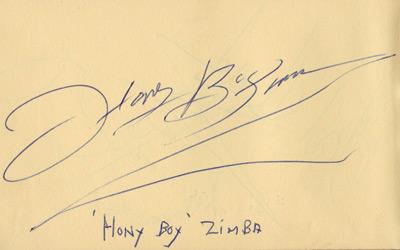 HONEY BOY ZIMBA autograph
OLYMPIC WRESTLING MEMORABILIA
(Greco-Roman Wrestling)
NAT PENDLETON Memorabilia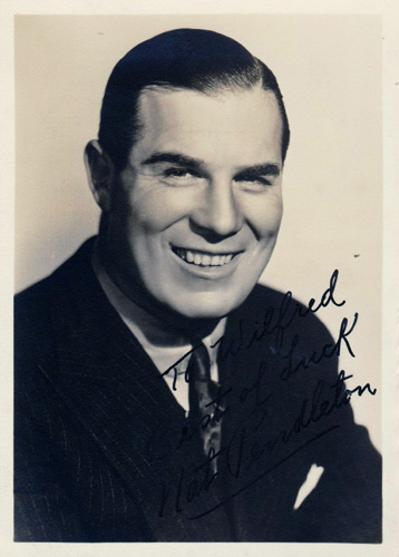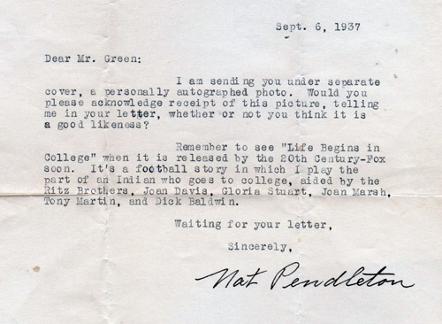 NAT PENDLETON
(1920 Olympic wrestling silver medallist)


Signed 1930s B&W publicity photo + signed letter dated Sept 8, 1937 mentioning his role as Little Black Cloud in the Ritz Brothers' film "Life Begins in College".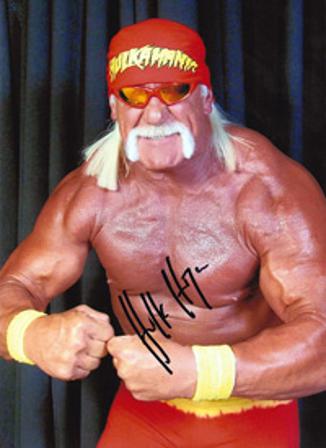 HULK HOGAN memorabilia

(former WWF Heavyweight Wrestling Champion)



Signed 'Hulkmania' photo.


Approx A4 size.
Welcome to Uniquely Sporting's sports shop / store page for authentic wrestling memorabilia WWE/ WWF / MLW / GLOW collectable souvenirs Olympic Greco-Roman wrestling with a great collection of autographed & signed items: photos, prints, posters, artwork, cards, balls, gloves, caps, shirts, clothing, books & First Day Covers ...
If you wish to find out more about a specific item, please email us using the Form below.
PLEASE USE THE CONTACT FORM >>>
FOR FURTHER DETAILS ON THE ABOVE ITEMS.
IF YOU WANT TO BUY AN ITEM OR ITEMS ... PLEASE SEND US YOUR BID OFFER.
IF YOU ARE LOOKING FOR A SPECIFIC ITEM OR SPORTS STAR / TEAM / EVENT.
IF YOU HAVE A "UNIQUELY SPORTING" ITEM OF MEMORABILIA YOU WANT TO SELL, PLEASE SEND DETAILS WITH YOUR VALUATION & A CONTACT EMAIL / PHONE NUMBER.
Please note we cannot always reply to every enquiry given the amount of mail we receive. We will be in touch only if we are interested.
IF YOU HAVE ANY OTHER QUESTIONS...
WE LOOK FORWARD TO HEARING FROM YOU!
-