FLY FISHING & ANGLING MEMORABILIA
VINTAGE FLY BOXES & FLIES
(If no prices, CONTACT US for details)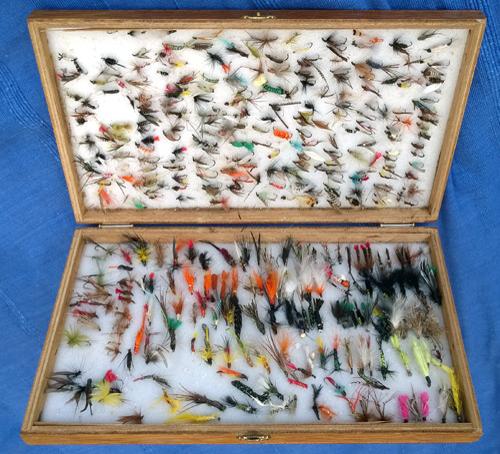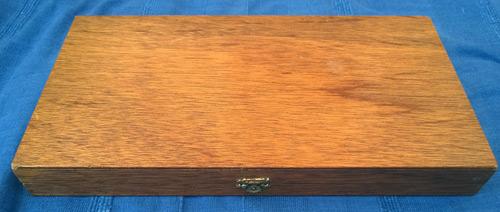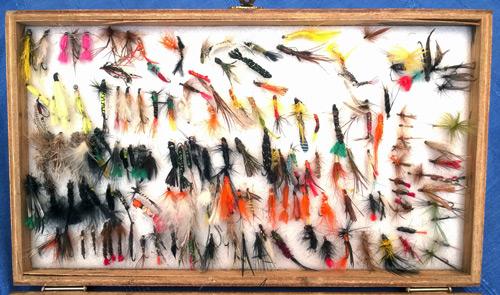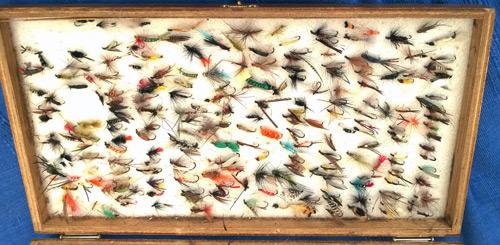 VINTAGE WOODEN CHENEY FLY BOX

with 400+ hand-tied flies
Box size 34 x 20 cms in vgc.
----------------------------------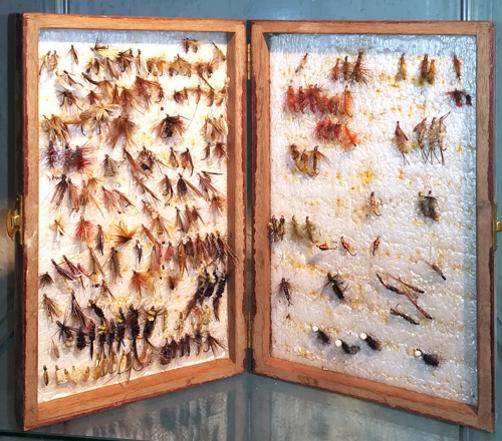 VINTAGE WOODEN FLY BOX
with approx 170+ hand-tied flies.
----------------------------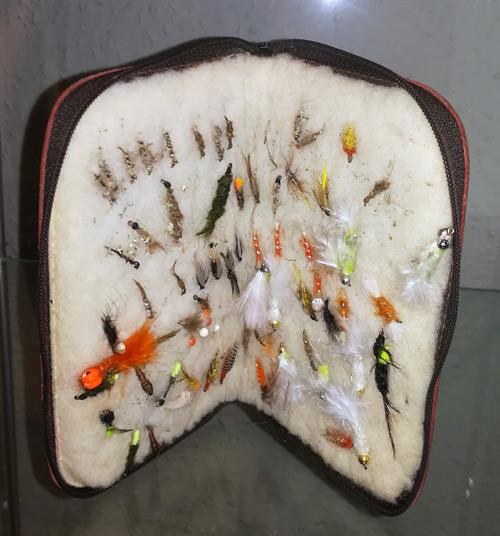 VINTAGE LEATHER ZIP-UP FLY WALLET
With 60+ hand-tied flies.
-------------------------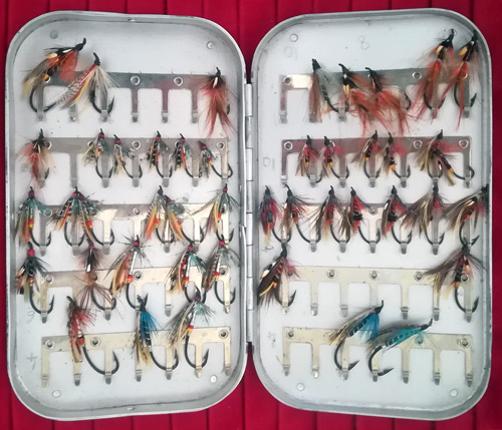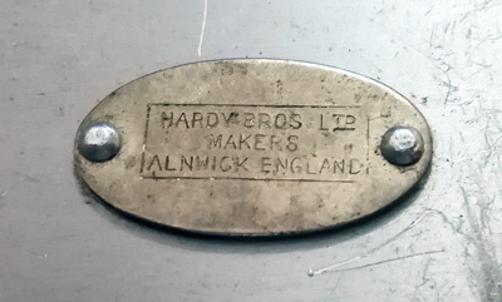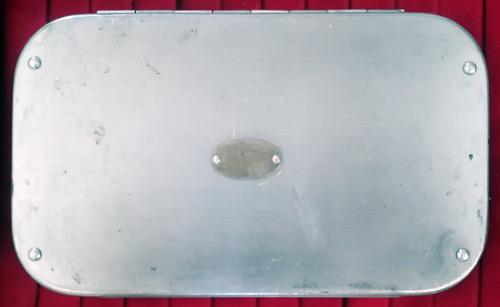 VINTAGE HARDY BROS LTD MAKERS
Alnwick England
Wheatley Silmalloy Aluminium Fly Box
Contains approx 50 large hand-tied flies.
Approx size: 15 x 9 cms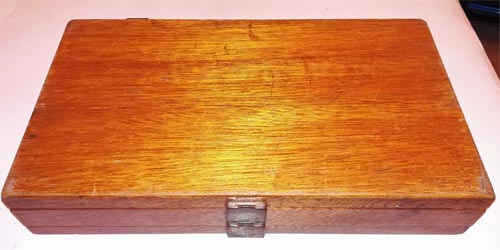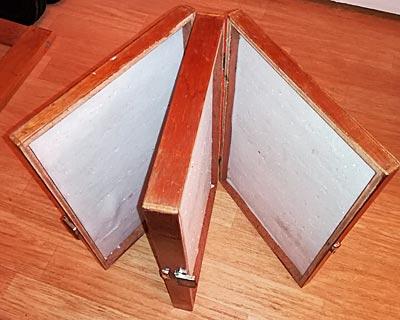 LARGE VINTAGE DOUBLE-SIDED WOODEN FLY BOX
With double brass clasps and foam inserts for flies.

c 1950/60s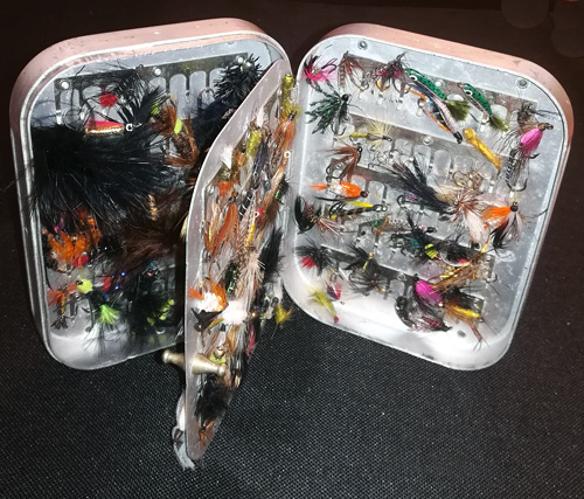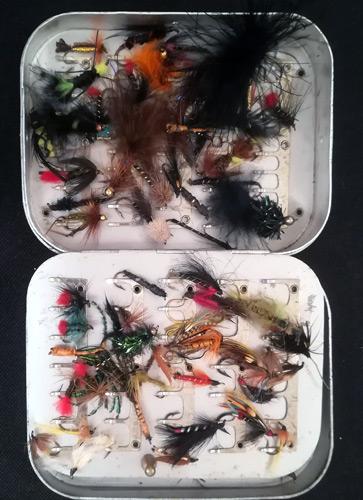 WHEATLEY SILMALLOY SWINGLEAF ALUMINIUM FLY BOX
With 130+ hand tied flies.

Box has some external scratches from past use.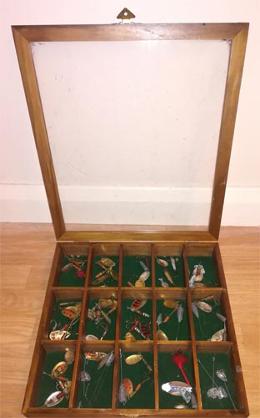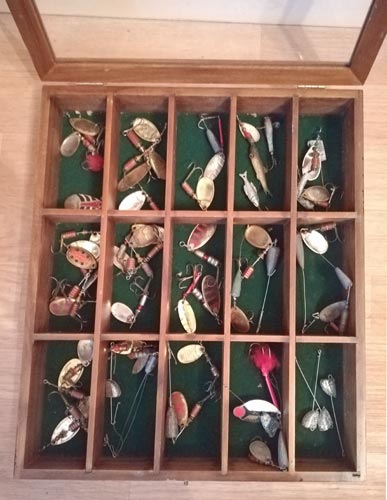 VINTAGE ANGLING DISPLAY BOX
Handmade wooden box with glass display lid and fifteen compartments, contains approx 50 vintage lures, plugs, spoons, spinners, Devon minnows, imitation fish and hook mounts, etc... (many made in France).
Collection only in mid-Kent.
£100

For local delivery / collection options, or for more details, please CONTACT US.

(FLY) FISHING & ANGLING EQUIPMENT
BOB CHURCH Memorabilia

(Game Angler of the Millennium)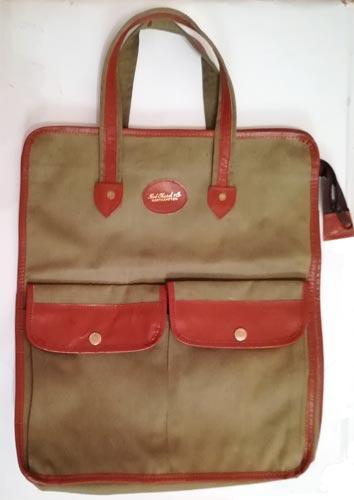 BOB CHURCH

Official Bob Church & Co (Northampton) canvas fly fishing bag with two front pockets, zip up main compartment and leather handles ... in vgc.

-------------------------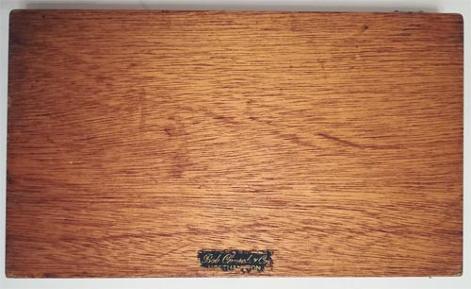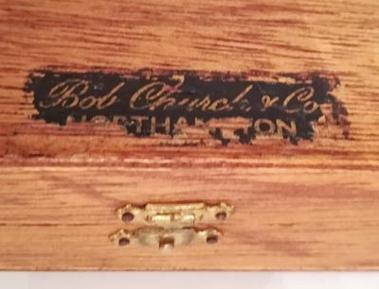 BOB CHURCH


Official Bob Church & Co (Northampton) hand-made wooden fly-fishing box.
(Clasp has broken - see pic)
--------------------------

SHARPE'S SCOTTIE 9' FARLOW IMPREGNATED SPLIT-CANE FLY ROD
J.S. Sharpe's of Aberdeen "The Scottie" nine-foot two-piece impregnated split-cane trout fly rod, tapered cork handle, screw alloy reel fitting + original maker's cloth bag.

-----------------------------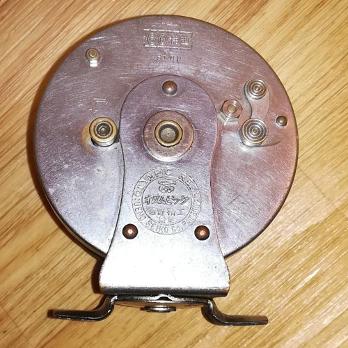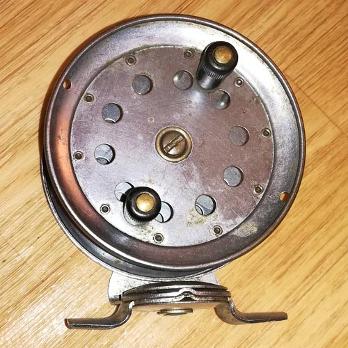 SEIKO Olympic Centre Pin Reel
A doubled handled centre pin reel.

Nickel plated brass construction with side-cast via rotating spring-loaded foot.
Made in Japan (c 1950s).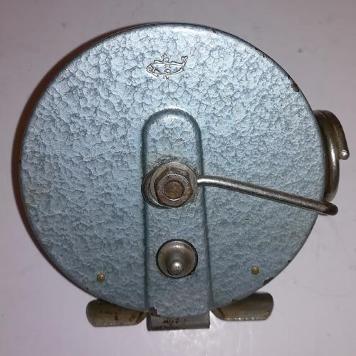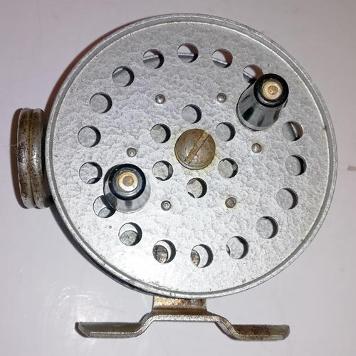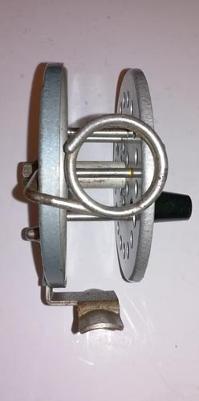 TOKOZ Centre Pin Reel
Light blue enamelled steel construction.
Made in Czechoslovakia (c 1950s)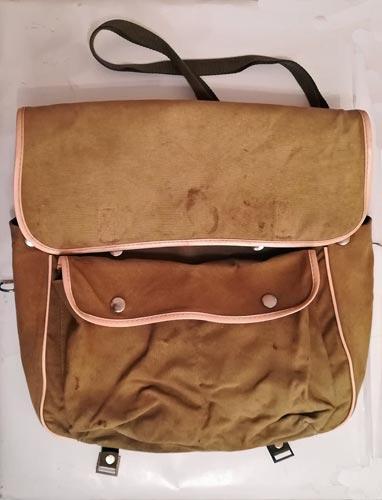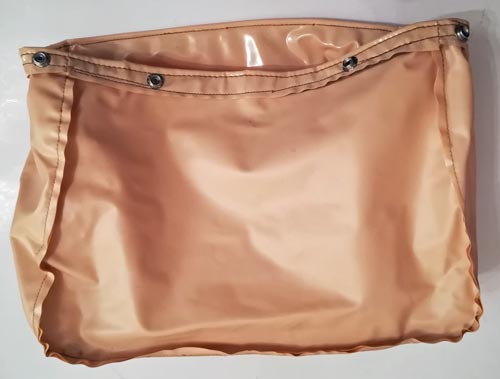 VINTAGE RELUM of LONDON FLY-FISHING SHOULDER BAG
Hard-wearing green canvas with trim, front pouch, shoulder strap and the original (removable) waterproof PVC liner.

c 1960/70s
Approx size: 14" x 9" x 10"
Missing one popper.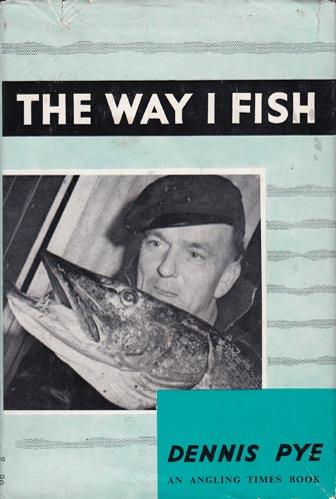 DENNIS PYE
"The Way I Fish"
An Angling Times Book

First edition (1964)
Hardback.
Original dust jacket, which has a few "nibbles"
(FLY) FISHING & ANGLING ACCESSORIES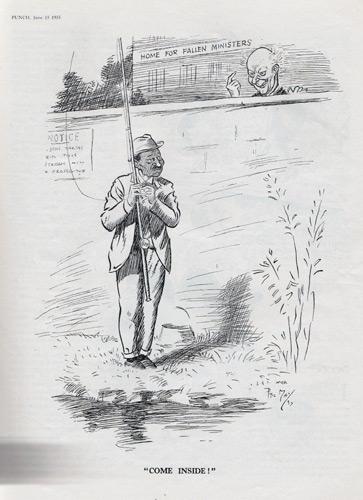 PUNCH MAGAZINE FISHING CARTOON
"Come Inside!"
Home for Fallen Ministers
from March 15, 1955 issue.
Approx A4 size.
Welcome to Uniquely Sporting's sports shop / store page for fishing memorabilia, angling collectables, fly-fishing souvenirs, clothing, photos, posters, cards, books, rods, reels, tackle, flies, fly boxes, equipment, etc.


PLEASE USE THE CONTACT FORM >>>
FOR FURTHER DETAILS ON THE ABOVE ITEMS.
IF YOU WANT TO BUY AN ITEM OR ITEMS ... PLEASE SEND US YOUR BID OFFER.
IF YOU ARE LOOKING FOR A SPECIFIC ITEM
OR SPORTS STAR / TEAM / EVENT.
IF YOU HAVE A "UNIQUELY SPORTING" ITEM OF MEMORABILIA YOU WANT TO SELL, PLEASE SEND DETAILS WITH YOUR VALUATION & A CONTACT EMAIL / PHONE NUMBER.
Please note we cannot always reply to every enquiry given the amount of mail we receive. We will be in touch only if we are interested.
IF YOU HAVE ANY OTHER QUESTIONS...
WE LOOK FORWARD TO HEARING FROM YOU!
-