ADAM HOLLIOAKE Memorabilia
(Surrey & England)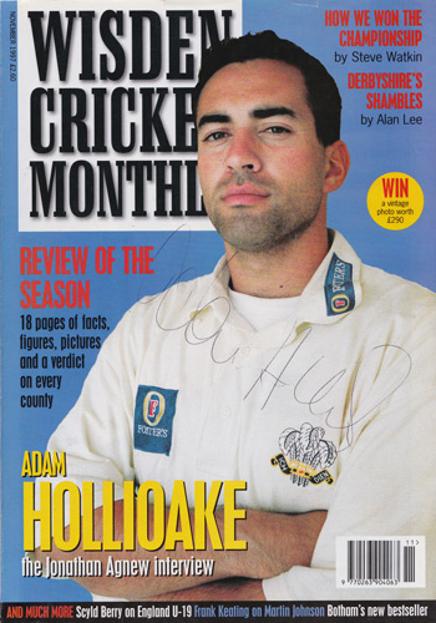 ADAM HOLLIOAKE

Signed 1997 Wisden Cricket Monthly cover pic
Approx A4 size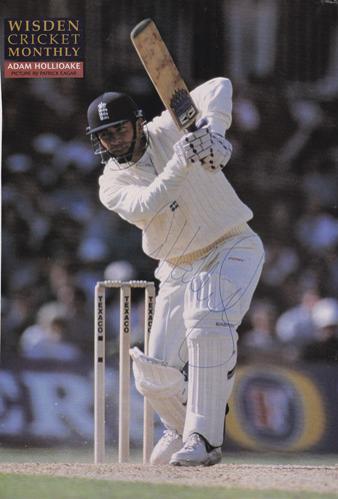 ADAM HOLLIOAKE

Signed Wisden Cricket Monthly poster
Approx A4 size
-------------------------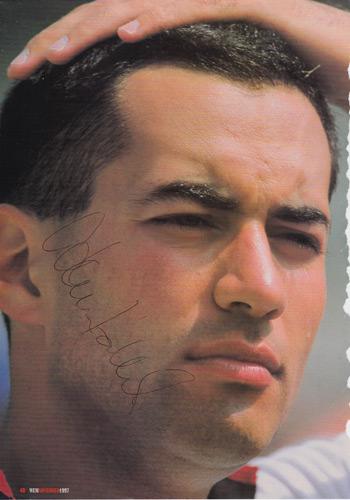 ADAM HOLLIOAKE
Signed 1997 Wisden Cricket Monthly page (cut out)


Approx A4 size
Scrapbook Quality*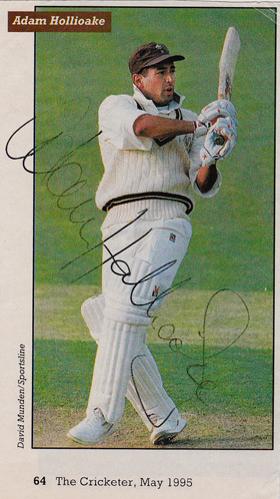 ADAM HOLLIOAKE
Signed 1995 Cricketer magazine pic (cut out)


Approx size: 2.5" x 5"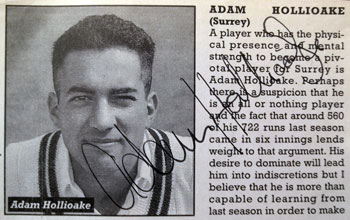 ADAM HOLLIOAKE
Signed Surrey Lions bio-pic
Approx size: 4" x 2.5"
BEN HOLLIOAKE Memorabilia

(Surrey & England)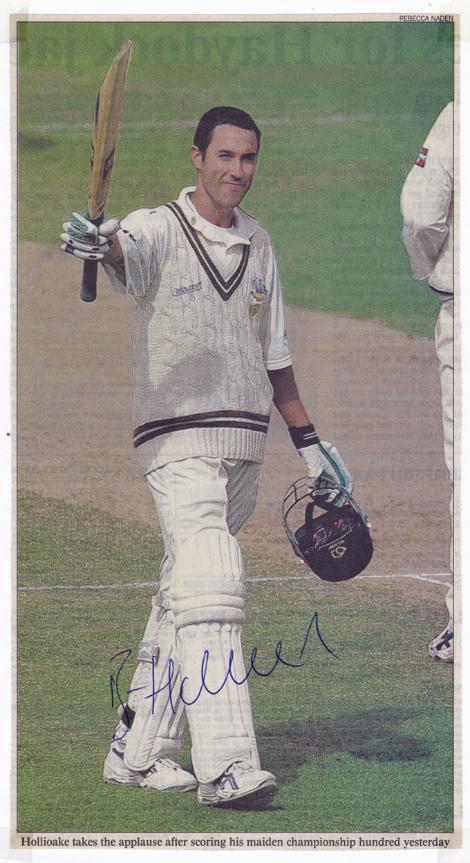 BEN HOLLIOAKE

Signed colour newspaper pic of Ben celebrating his maiden first class century in 2001.
Approx size: 12.5 x 24 cms
-------------------------------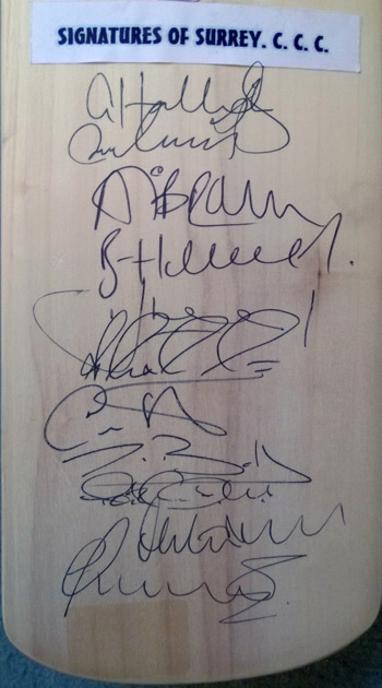 SIGNED SURREY CRICKET BAT
JULY 2000 - CHAMPIONSHIP GAME AT OAKHAM SCHOOL
Squad
signed autographs
on a full-size cricket bat, including:
Adam Hollioake
Ben Hollioake
Alastair Brown
Alex Tudor
Mark Butcher
Ian Ward
Nadeem Shahid
James Batty
Martin Bicknell
Ian Salisbury
Saqlain Mushtaq
Bat also signed by
Leicestershire CCC squad,
inc:
Darren Maddy, Iain Sutcliffe, Vince Wells,
Ben Smith, Aftab Habib, Darren Stevens,
Chris Lewis, Phil DeFreitas, Neil Burns,
Anil Kumble & James Ormond.
Welcome to Uniquely Sporting's sports shop / store page for ADAM & BEN HOLLIOAKE cricket memorabilia, England & Surrey CCC collectables & Surrey Lions / Brown Caps souvenirs...



MAIN SPORTS MEMORABILIA MENUS