DALLAS COWBOYS MEMORABILIA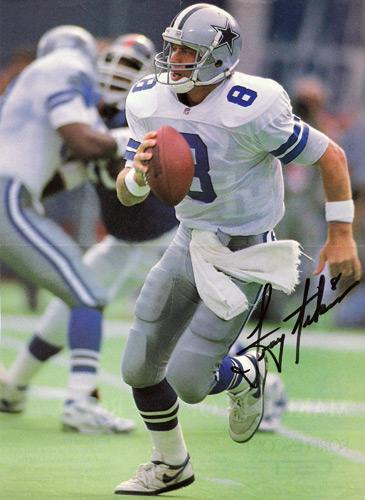 TROY AIKMAN Memorabilia
(Dallas Cowboys QB #8
& Super Bowl XXVII MVP)


Signed Dallas Cowboys action magazine pic.

Approx size: 19 x 26 cms
---------------------------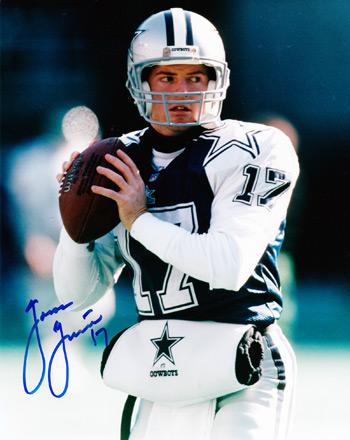 JASON GARRETT Memorabilia
(Dallas Cowboys - QB & Head Coach)
Signed Cowboys photo from his playing days.
Approx size: 20 x 25 cms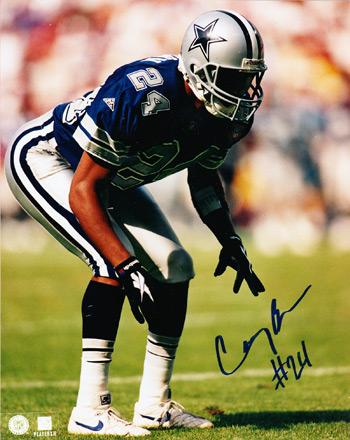 LARRY BROWN Memorabilia
(Dallas Cowboys DB & Super Bowl XXX MVP)
Signed Official NFL Players Association photo
Approx size: 20 x 25 cms

---------------------------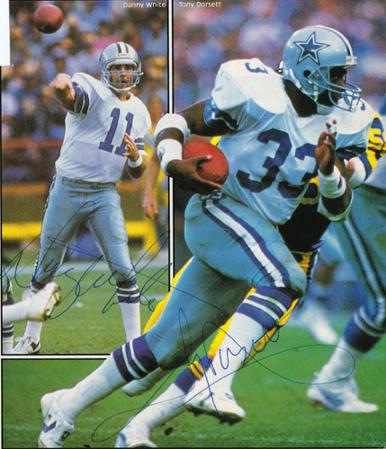 DANNY WHITE Memorabilia
(Dallas Cowboys QB #11)
&
TONY DORSETT Memorabilia
(Dallas Cowboys Hall of Fame RB #33)


Co-signed Dallas Cowboys action pics page.

Approx size: 13 x 15 cms

---------------------------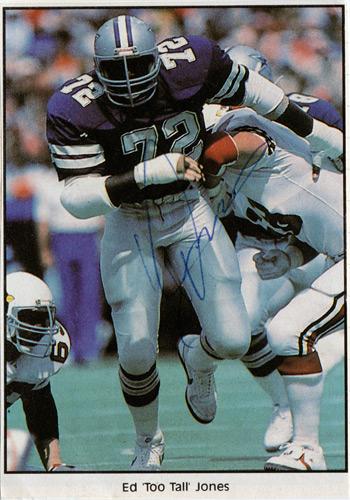 ED 'TOO TALL' JONES Memorabilia
(Dallas Cowboys Hall of Fame DE #72)


Signed Dallas Cowboys action pic.

Approx size: 6.5 x 9.5 cms

---------------------------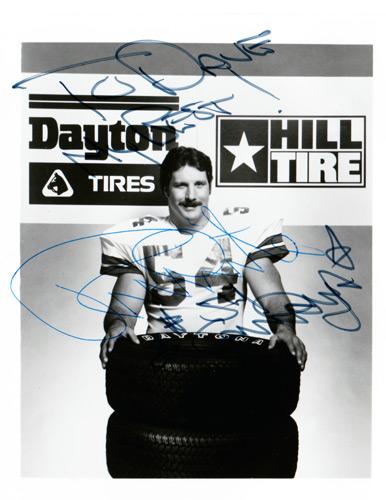 RANDY WHITE Memorabilia
(Dallas Cowboys Hall of Fame DT #54
1978 Super Bowl Co-MVP)


Signed & Dedicated Dallas Cowboys
Dayton Tires promo card.
Approx size: 13 x 16 cms

---------------------------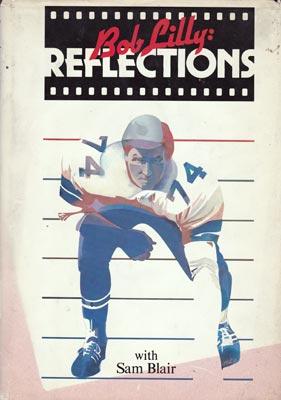 BOB LILLY Memorabilia
("Mr Cowboy", Hall of Fame / All Pro Defensive Tackle)
"Bob Lilly: Reflections" book containing photos taken by Lilly himself with personal comments on the Cowboys.

First Edition (1983)

Lily and Blair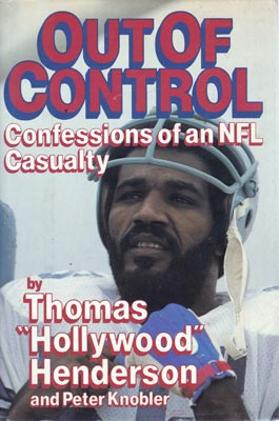 THOMAS "Hollywood" HENDERSON Memorabilia
(Cowboys first round pick in 1975 and
Super Bowl XII champion)

"Out of Control: Confessions of an NFL Casualty" autobiography
with Peter Knobler

First Edition (1987)
Putnam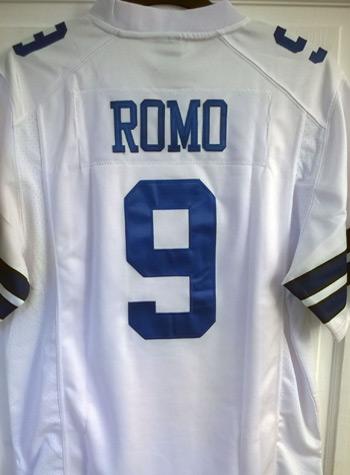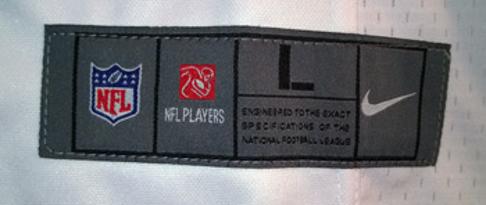 TONY ROMO Memorabilia
(Dallas Cowboys quarterback)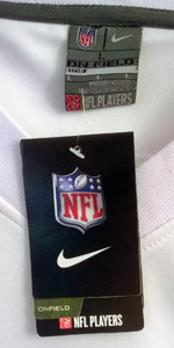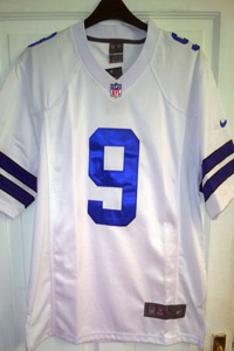 NFL Players Official Nike Large Playing Jersey
with original tags and label.
---------------------------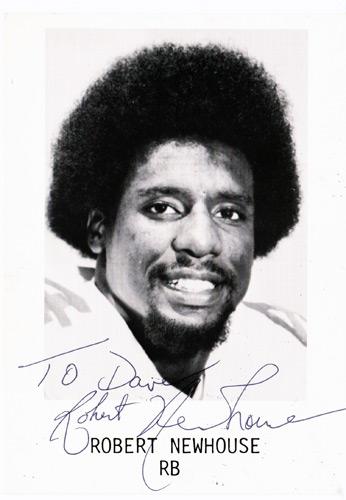 ROBERT NEWHOUSE Memorabilia
(Dallas Cowboys RB #44)


Signed & Dedicated Dallas Cowboys player card.

Approx size: 13 x 18 cms

---------------------------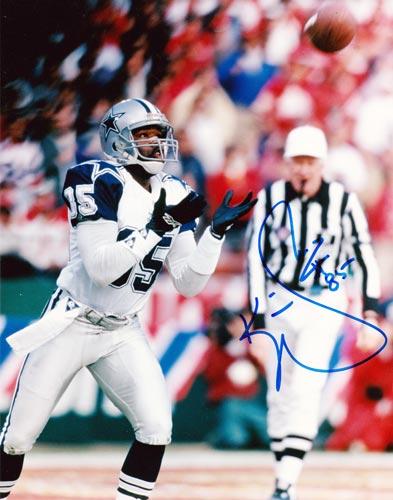 KEVIN WILLIAMS Memorabilia
(Dallas Cowboys WR & KR #85)
Signed Dallas Cowboys colour photo.
Norman James Corpn Official Sports Photos
Second Round draft pick in 1993
Approx size: 20 x 25 cms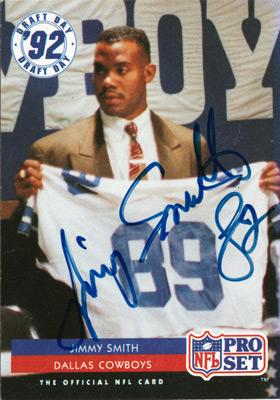 JIMMY SMITH Memorabilia
(Dallas Cowboys WR #89)


Signed Dallas Cowboys Draft Day
Official NFL Pro Set trading card
Second Round draft pick in 1992
Approx size: 6.5 x 9 cms

---------------------------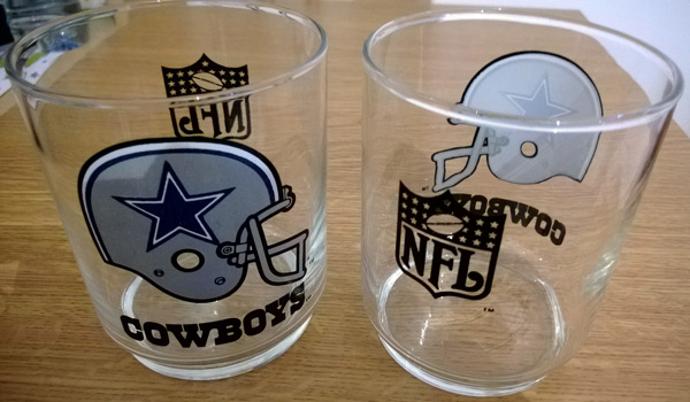 DALLAS COWBOYS

2 x Official NFL
Drinking Glasses / Tumblers
UK Only delivery
£20 inc P&P
DALLAS COWBOYS CHEERLEADERS Memorabilia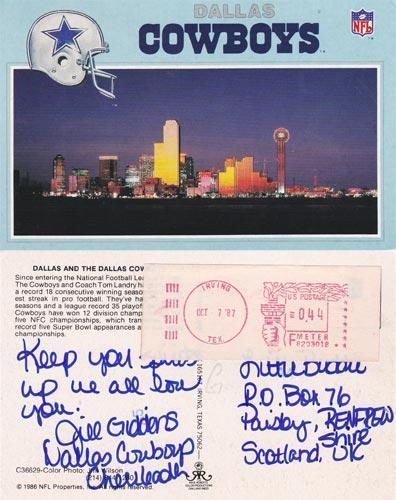 JILL GIDDENS

Signed Dallas Cowboys postcard with hand-written message: "Keep your spirits up. We all love you"

Dated Oct 1987
Welcome to Uniquely Sporting's sports shop / store page for authentic DALLAS COWBOYS memorabilia, NFL collectables, AMERICA'S TEAM collectibles with a great collection of autographed & signed items: photos, prints, posters, artwork, cards, balls, caps, helmets, shirts, jerseys, clothing & books, etc.


PLEASE USE THE CONTACT FORM >>>
FOR FURTHER DETAILS ON THE ABOVE ITEMS.
IF YOU WANT TO BUY AN ITEM OR ITEMS ... PLEASE SEND US YOUR BID OFFER.
IF YOU ARE LOOKING FOR A SPECIFIC ITEM OR SPORTS STAR / TEAM / EVENT.
IF YOU HAVE A "UNIQUELY SPORTING" ITEM OF MEMORABILIA YOU WANT TO SELL, PLEASE SEND DETAILS WITH YOUR VALUATION & A CONTACT EMAIL / PHONE NUMBER.
Please note we cannot always reply to every enquiry given the amount of mail we receive. We will be in touch only if we are interested.
IF YOU HAVE ANY OTHER QUESTIONS...
WE LOOK FORWARD TO HEARING FROM YOU!
-