BASKETBALL MEMORABILIA
SIGNED NBA COLLECTABLES & AUTOGRAPHED HOOPS SOUVENIRS
EARVIN 'MAGIC' JOHNSON Memorabilia
(L.A. Lakers & US Dream Team)
Signed photo of Magic playing with Michael Jordan.
MICHAEL JORDAN Memorabilia
(Chicago Bulls & USA Olympic Dream Team)
"Decade of Dominance" trading cards x 10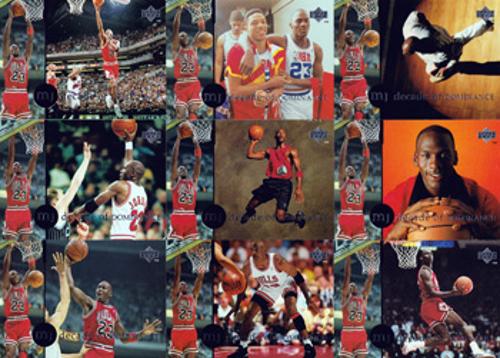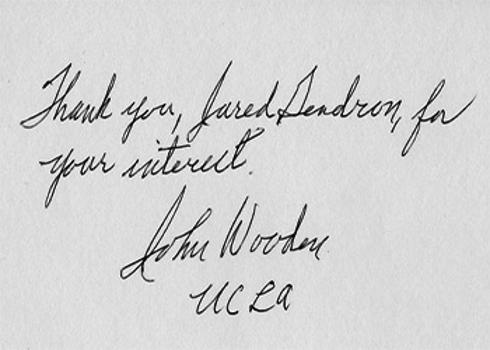 (UCLA basketball coaching legend)
Hand-signed thank you card.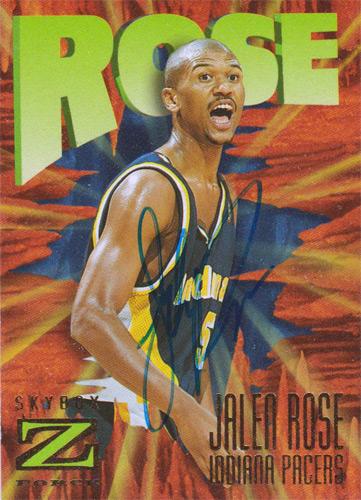 JALEN ROSE Memorabilia
(Michigan Wolverines & Indiana Pacers)
Signed SkyBox Z Force trading card.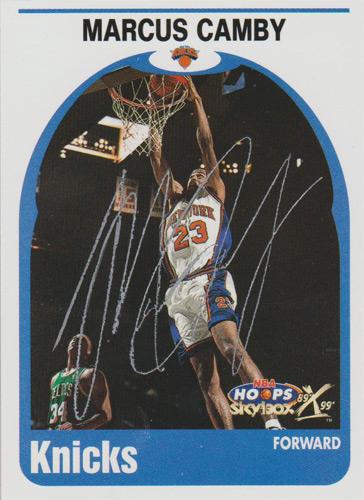 MARCUS CAMBY Memorabilia
(Raptors, Knicks, Nuggets)
Signed NBA SkyBox Knicks trading card.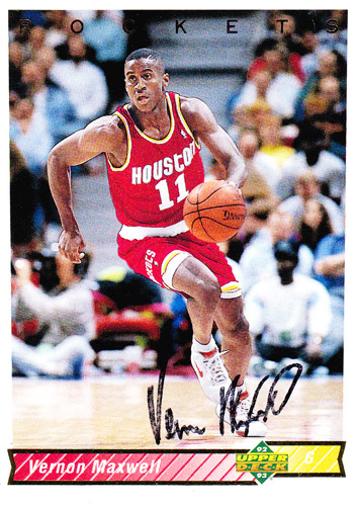 VERNON MAXWELL Memorabilia
(2 x NBA Champion with Houston Rockets)
Signed NBA Upper Deck Player card.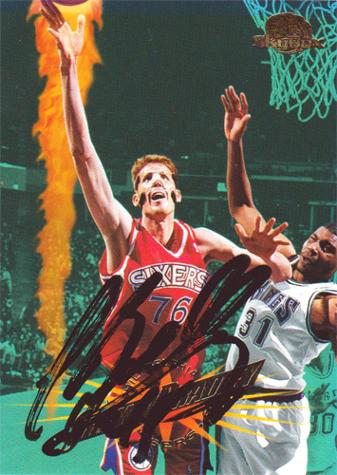 SHAWN BRADLEY Memorabilia
(BYU, 76ers, Nets, Mavericks)
Signed SkyBox trading card.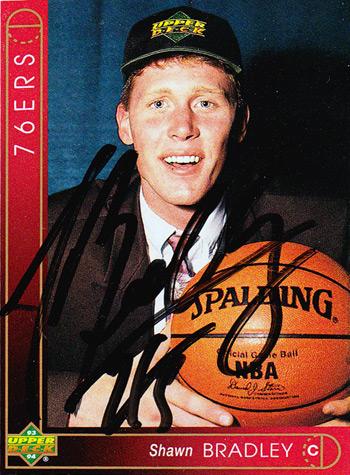 SHAWN BRADLEY Memorabilia
(BYU, 76ers, Nets, Mavericks)
Signed 1993-94 Upper Deck trading card.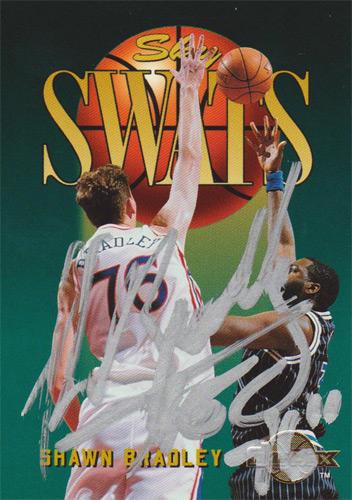 SHAWN BRADLEY Memorabilia
(BYU, 76ers, Nets, Mavericks)
Signed Sky Swats trading card.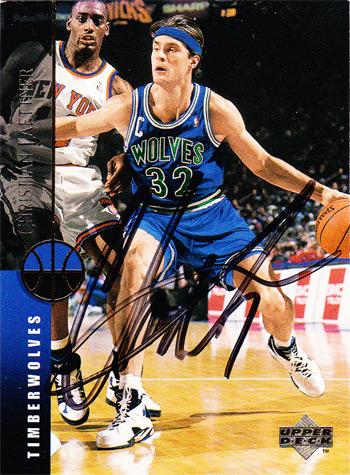 CHRISTIAN LAETTNER Memorabilia
(Timberwolves, Hawks, Pistons, Mavs, Wizard, Heat)
Signed Upper Deck trading card.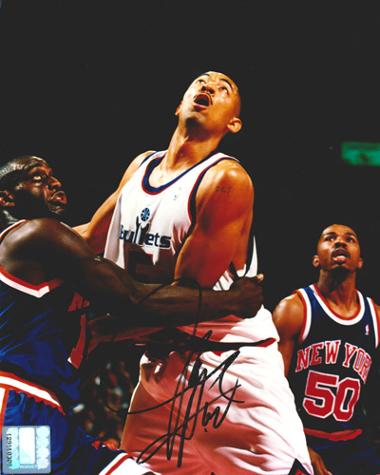 JUWAN HOWARD Memorabilia
(Washington Bullets / Wizards & Miami Heat)
Signed NBA Bullets colour photo. Approx size: 20 x 26 cms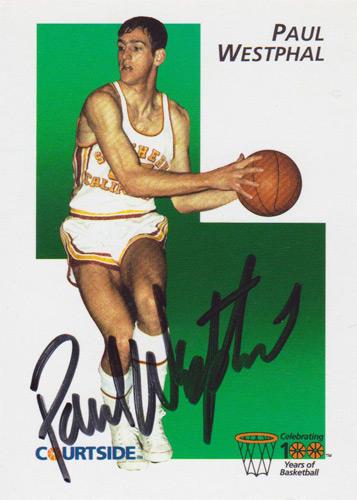 PAUL WESTPHAL Memorabilia
(USC, Boston Celtics & Phoenix Suns head coach)
Signed Courtside 100 Years of Basketball trading card.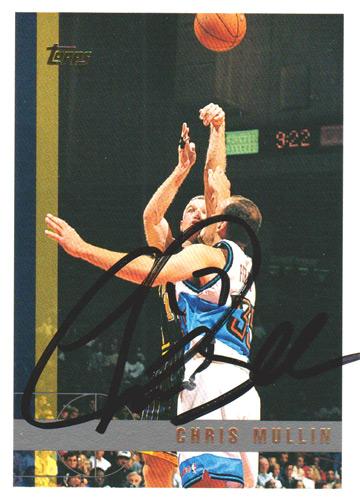 CHRIS MULLIN Memorabilia
(Pacers, Warriors & St John's head coach)
Signed Indian Pacers Topps trading card.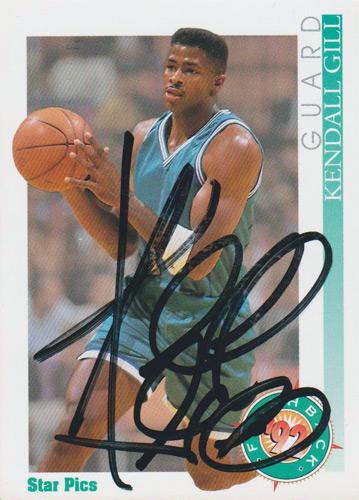 KENDALL GILL Memorabilia
(Illinois, Charlotte Hornets & NJ Nets)
Signed Flashback 1992 trading card.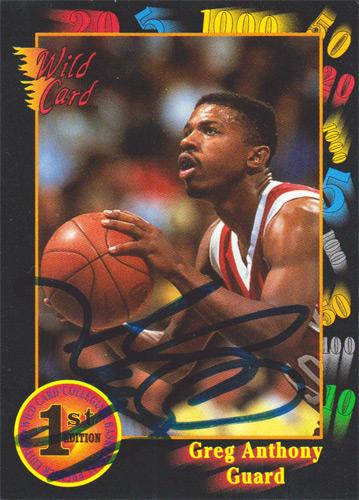 GREG ANTHONY Memorabilia
(UNLV, NY Knicks & Vancouver Grizzlies)
Signed Wild Card Collegiate trading card.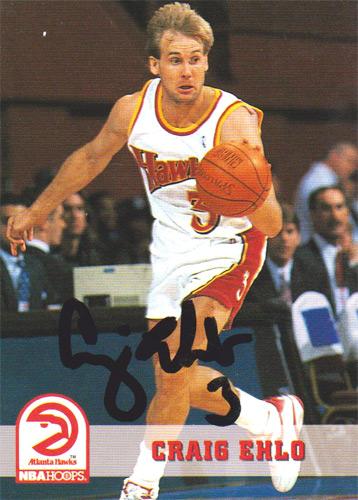 CRAIG EHLO Memorabilia
(Rockets, Cavaliers, Hawks, Supersonics)
Signed NBA Hoops Atlanta Hawks trading card.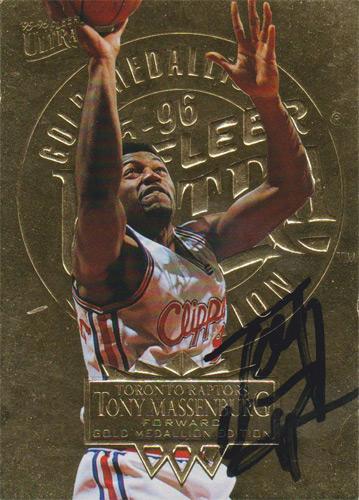 TONY MASSENBURG Memorabilia
(San Antonio Spurs, Vancouver Grizzlies)
Signed Fleer Gold Medallion Clippers trading card.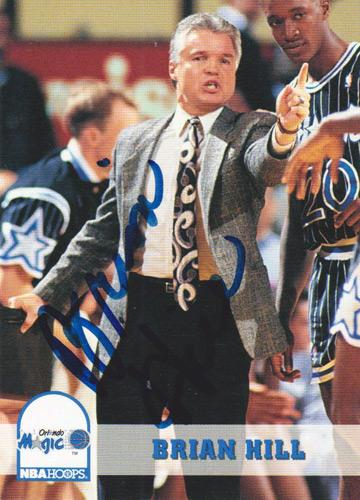 BRIAN HILL Memorabilia
(Orlando Magic & Vancouver Grizzlies head coach)
Signed NBA Hoops Magic trading card.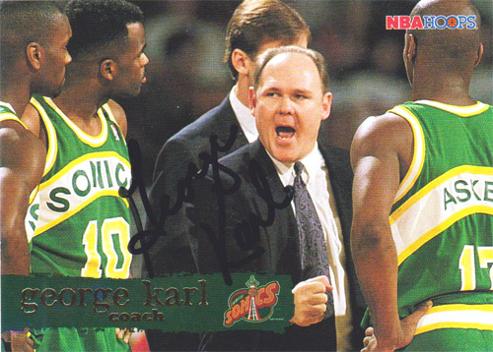 GEORGE KARL Memorabilia
(Nuggets, Supersonics, Cavs, Bucks head coach)
Signed NBA Hoops Supersonics trading card.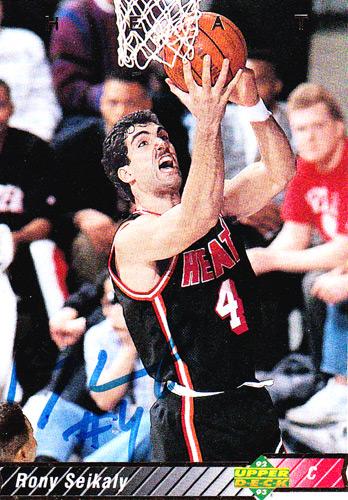 RONY SEIKALY Memorabilia
(Heat, Warriors, Magic, Nets, Barcelona)
Signed Upper Deck Miami Heat trading card.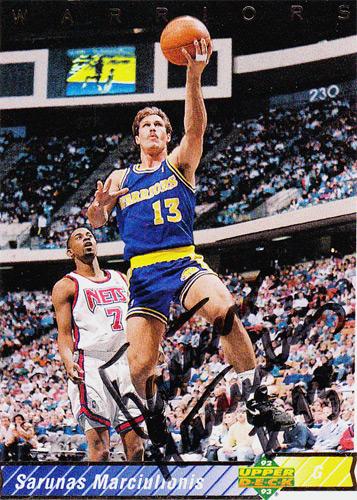 SARUNAS MARCIULIONIS Memorabilia
(Warriors, SuperSonics, Kings, Nuggets)
Signed Upper Deck 92-93 Warriors trading card.
We also have trading cards signed by the following NBA players: Vincent Askew, Terrell Brandon, Yinka Dare, Kenny Gattison, Jim Jackson, Chris Mills, Ed O'Bannion, Bryant Reeves, Khalid Reeves, Rodney Rogers, Trevor Ruffin & Lorenzen Wright.
For more details and prices on these signed cards, please contact us via the form below:
PLEASE USE THE CONTACT FORM:
FOR FURTHER DETAILS ON THE ABOVE ITEMS.
IF YOU ARE LOOKING FOR A SPECIFIC ITEM OR SPORTS STAR / TEAM / EVENT.
IF YOU HAVE A "UNIQUELY SPORTING" ITEM OF MEMORABILIA YOU WANT TO SELL, PLEASE SEND DETAILS WITH YOUR VALUATION & A CONTACT EMAIL / PHONE NUMBER.
Please note we cannot always reply to every enquiry given the amount of mail we receive. We will be in touch only if we are interested.
IF YOU HAVE ANY OTHER QUESTIONS...
WE LOOK FORWARD TO HEARING FROM YOU!
-