BASEBALL MEMORABILIA & SIGNED MLB COLLECTIBLES

MLB TEAMS listed alphabetically


ATLANTA BRAVES MEMORABILIA
CHIPPER JONES Memorabilia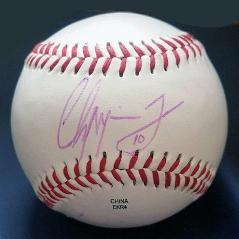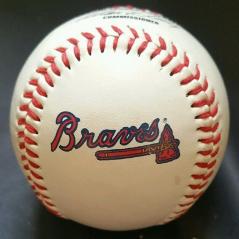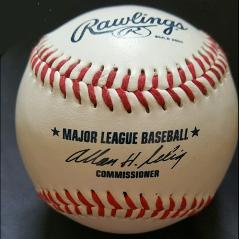 CHIPPER JONES
Signed Atlanta Braves baseball autographed at a Spring Training game in Florida.

--------------------------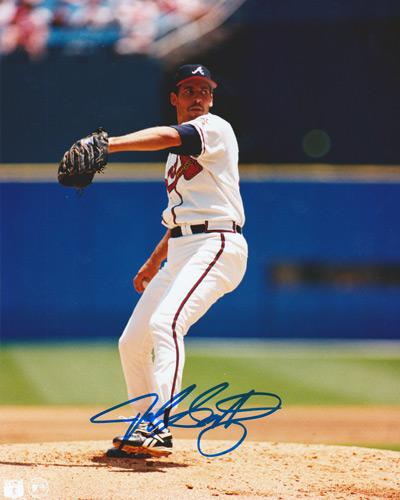 JOHN SMOLTZ
Signed Atlanta Braves / MLB baseball photo.

Approx size: 20 x 26 cms

BOSTON RED SOX
MEMORABILIA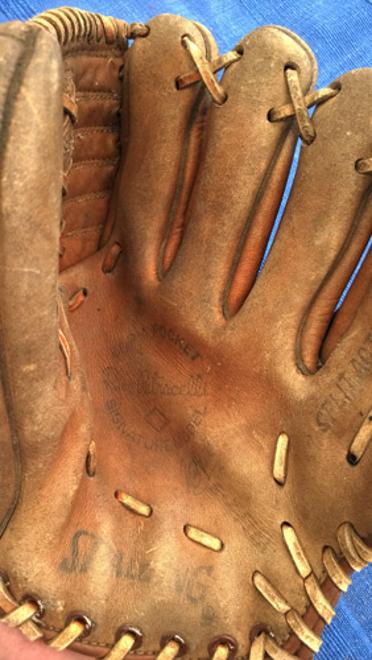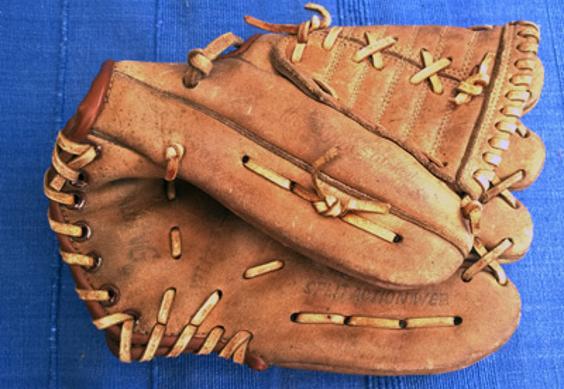 AMERICO PETER "RICO" PETROCELLI Memorabilia

Vintage (c 1970s) Signature Spalding Baseball Glove / Mitt.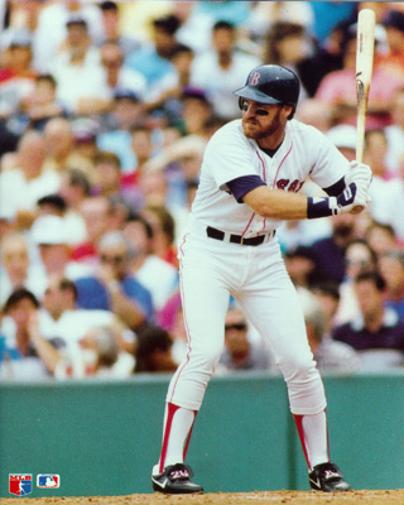 WADE BOGGS Memorabilia
Official MBLPA Player Poster Card
Approx A4 size (c late 1980s)
Comes with fellow Bosox players:
Mike Greenwell & Ellis Burks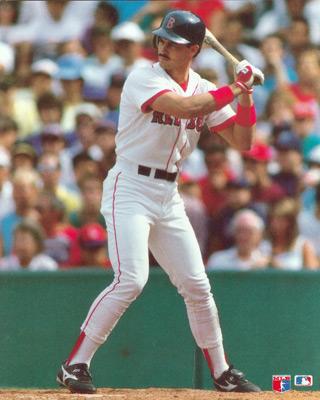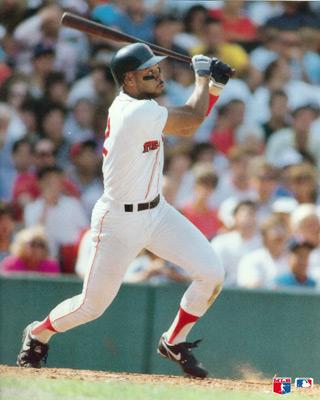 BOSOX Memorabilia
Official Boston Red Sox Toy Truck - JetBlue
"Ready to Roll Right Off the Bat"
Go Red Sox!
Comes in original box and packaging.

Truck approx 8" long 1.5" high
Possibly given away as part of the 2015 Red Sox Season Ticket offer.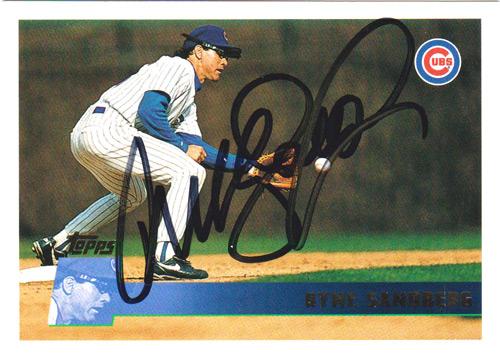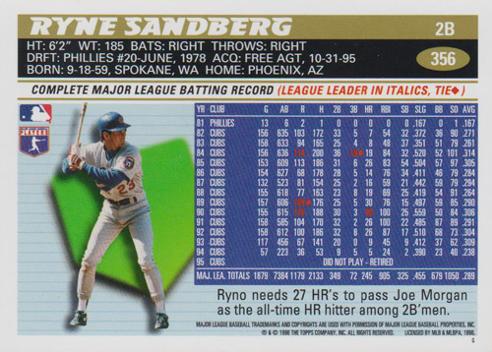 RYNE SANDBERG Memorabilia
(Hall of Fame Second Base)
Signed TOPPS Complete Major League Batting Record trading card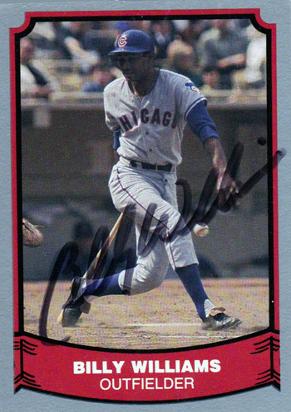 BILLY WILLIAMS Memorabilia
(Hall of Fame Outfielder)
Signed MLB player card.
NOT FOR SALE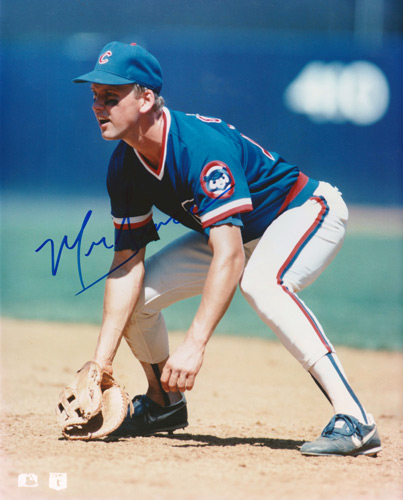 MARK GRACE Memorabilia
(Chicago Cubs First baseman)
Signed MLB Players Association authenticated photo.
NOT FOR SALE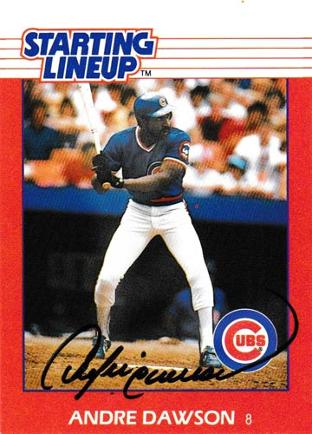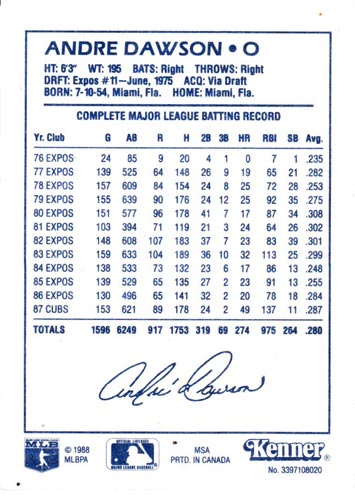 ANDRE DAWSON Memorabilia


(Hall of Fame outfielder)

Signed 1988 Starting Lineup player card (after his first season with the Cubs in 1987).




NOT FOR SALE
----------------------------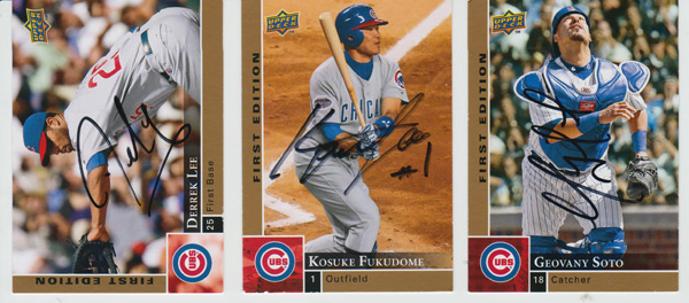 DERREK LEE,
KOSUKE FUKUDOME,
GEOVANY SOTO
Signed Upper Deck First Edition trading cards.

COMING SOON: Our Chicago Cubs Memorabilia Private Collection
CHICAGO WHITE SOX MEMORABILIA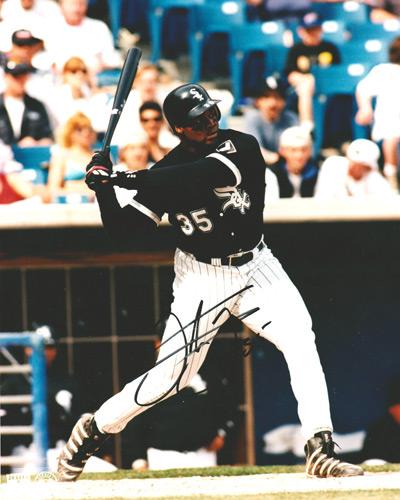 FRANK THOMAS
Signed Chicago White Sox / MLB baseball photo.

Approx size: 20 x 26 cms
----------------------------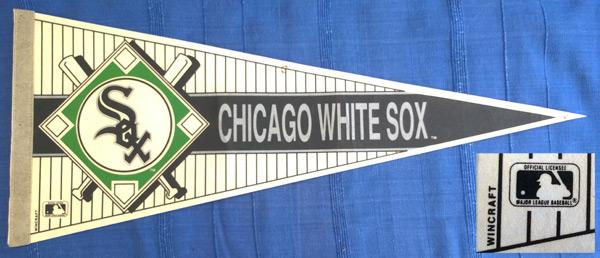 CHICAGO WHITE SOX
Official MLB / Wincraft Felt Pennant
Approx 30 ins long
CINCINNATI REDS MEMORABILIA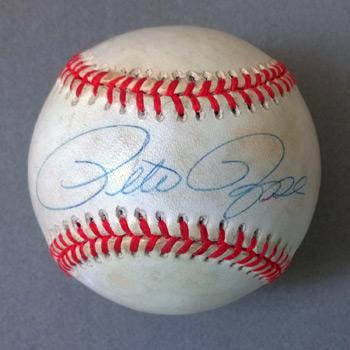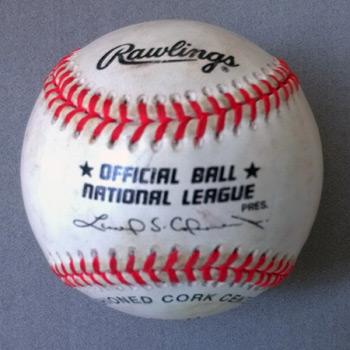 PETE ROSE (Cincinnati Reds & Philadelphia Phillies)
Signed MLB Official National League Rawlings baseball S O L D £100

Rose (aka 'Charlie Hustle') is the all-time MLB career leader in games played (3,562), at-bats (14,053), hits (4,256) and singles (3,215). A three-time World Series winner, he also won a NL MVP Award, three NL batting titles, two Gold Gloves & a NL Rookie of the Year Award, and also made 17 All-Star appearances at an five different positions.
CLEVELAND INDIANS MEMORABILIA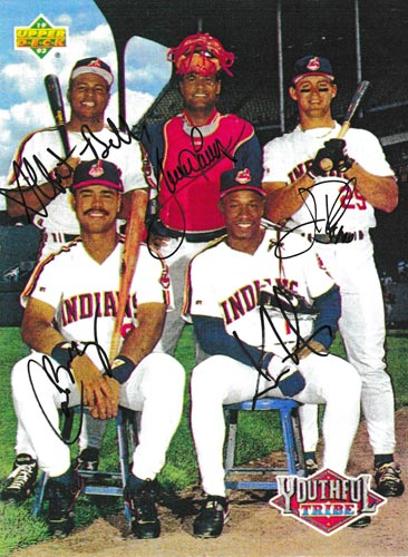 CLEVELAND INDIANS
1993 "Youthful Tribe" Upper Deck trading card print.

Signed by five Indians legends: Albert Belle, Sandy Alomar, Jim Thome, Carlos Baerga & Kenny Lofton.

This is a printed enlargement of the actual trading card to allow all five players to add their autographs.

Approx A4 size.

--------------------------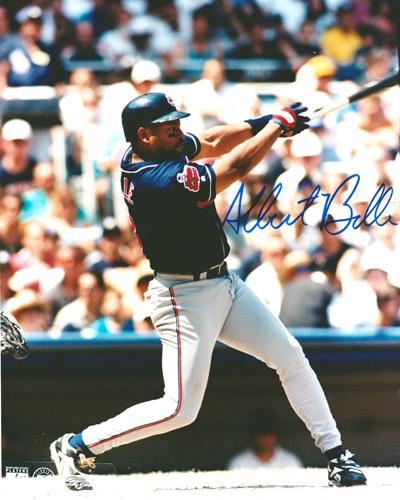 ALBERT BELLE
Signed Cleveland Indians / MLB baseball photo.

Approx size: 20 x 26 cms
DETROIT TIGERS MEMORABILIA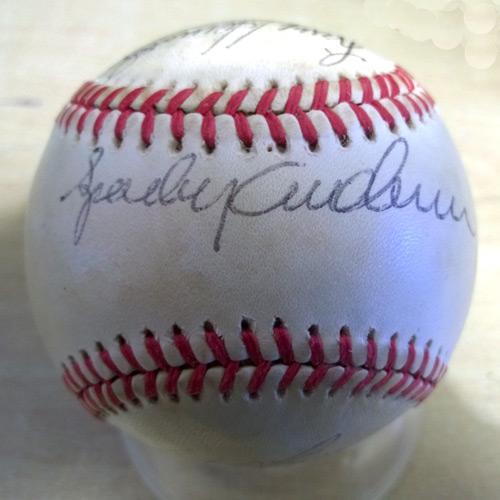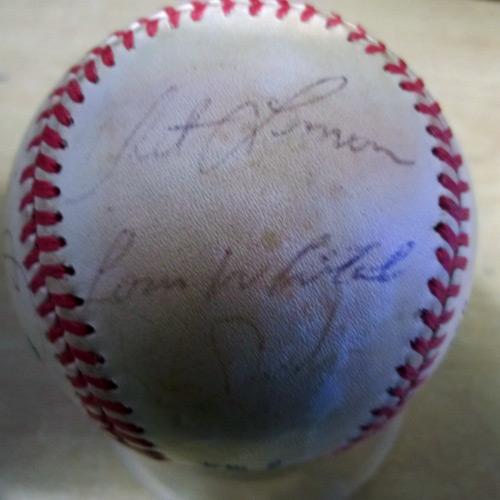 DETROIT TIGERS
Multi-signed Official MLB baseball (c 1987)
Inc Sparky Anderson, Lou Whittaker, Chet Lemon, Dwight Lowry, Larry Herndon, Johnny Grubb, Frank Tanana, Orlando Mercado, Pat Sheridan + 1.
---------------------------
SPARKY ANDERSON Memorabilia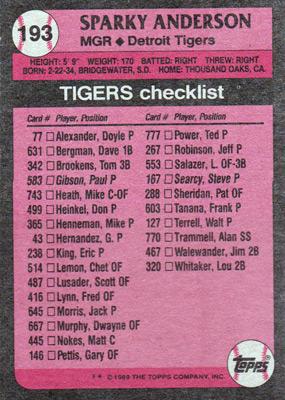 GEORGE LEE "SPARKY" ANDERSON

(3 x World Series winning manager - Reds & Tigers)
Signed Detroit Tigers TOPPS baseball card #193
PRINCE FIELDER Memorabilia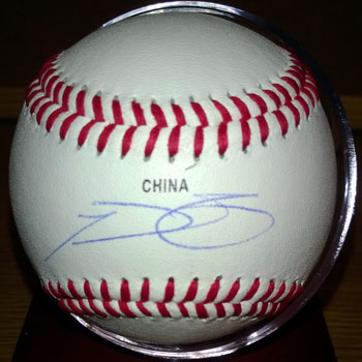 PRINCE FIELDER
Memorabilia
(Brewers, Tigers & Rangers)
Signed baseball.
Autographed on his MLB trip to Europe in 2011

as part of the
European Big League Tour to Italy.
Prince Fielder signed baseballs are a rarity
given his indisposition to signing autographs.
HOUSTON ASTROS MEMORABILIA


ROGER CLEMENS Memorabilia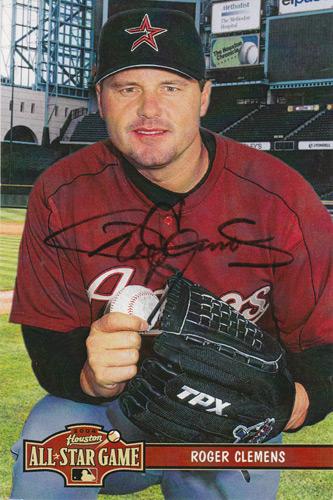 ROGER CLEMENS
Memorabilia
(Red Sox, Blue Jays, Yankees, Astros)

Signed Houston Astros 2004 All Star Game card
Signed on a golfing trip to Scotland.
Approx A5 size.
KANSAS CITY ROYALS MEMORABILIA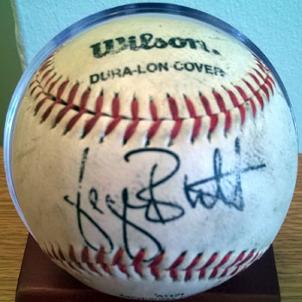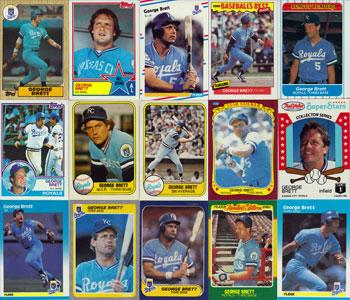 GEORGE BRETT
(Kansas City Royals & MLB Hall of Fame)
Facsimile signed Wilson MLB baseball + 15 George Brett player trading cards.
LOS ANGELES DODGERS MEMORABILIA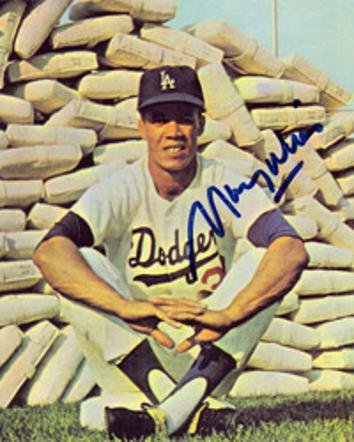 MAURY WILLS

(L.A. Dodgers)



Stole 104 bases in 1962 - a MLB record at the time)
Signed base-stealer photo.
(3 x World Series champ & 1962 NL MVP)

------------------------------
ADRIAN GONZALEZ

Memorabilia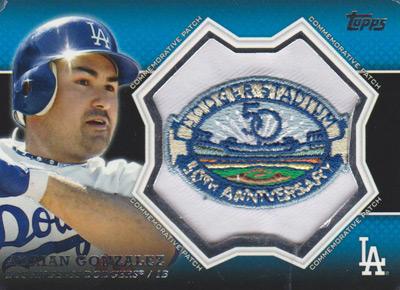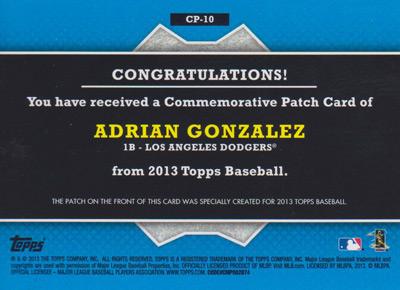 ADRIAN GONZALEZ
(L.A. Dodgers First base)
2013 Topps Commemorative Dodger Stadium 50th Anniversary Patch Card.
------------------------------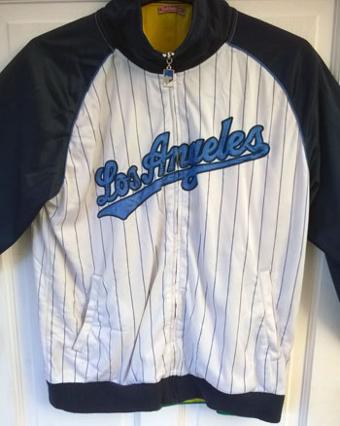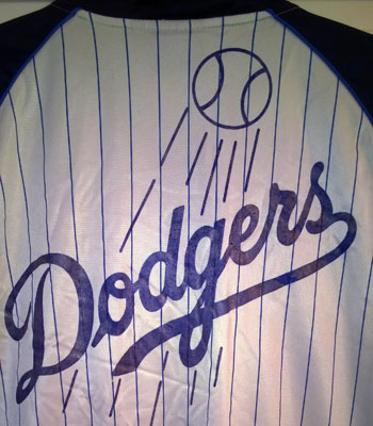 LOS ANGELES DODGERS pinstripe zip-up baseball blouson jacket from

Majestic Athletic's collectible Official Major League Cooperstown Hall of Fame series.
Loaded with Dodger & MLB insignia / logos: large Los Angeles team name emblazoned on front, large Dodgers baseball logo on back, National League emblem on sleeve, MLB logo on other sleeve. MLB logo on metal zip fob. Size = "XL". Jacket in vgc. S O L D £50

NEW YORK METS
MEMORABILIA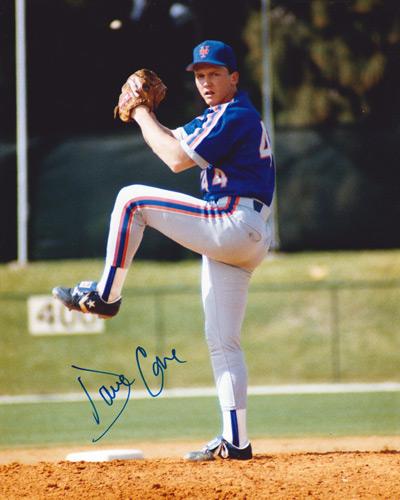 DAVID CONE memorabilia
Signed 1987 NY Mets pitching photo
Approx A4 size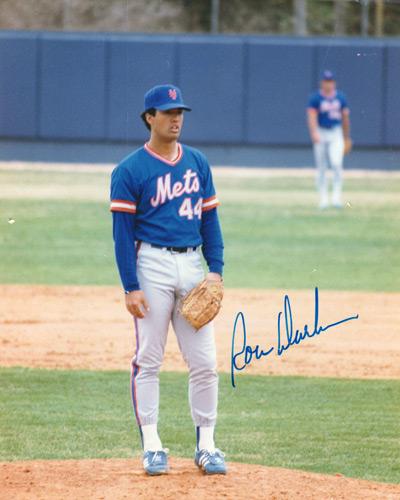 RON DARLING memorabilia
Signed 1987 NY Mets pitching photo
Approx A4 size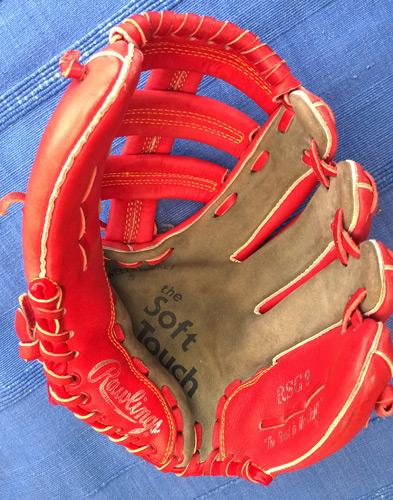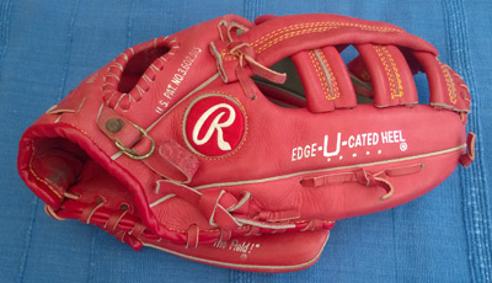 Vintage (c 1980s) Darryl Strawberry Rawlings RSG9 Red Soft Touch Baseball Glove / Mitt
(Unused / As New)

SOLD £70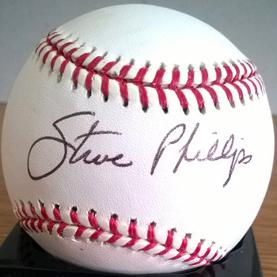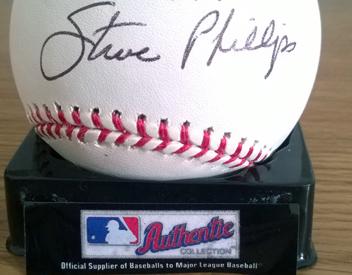 STEVE PHILLIPS Memorabilia

(former New York Mets General Manager)
RARE signed Rawlings baseball.
-----------------------------

NY METS
25th anniversary (1962-86) commemorative pennant.
NEW YORK YANKEES MEMORABILIA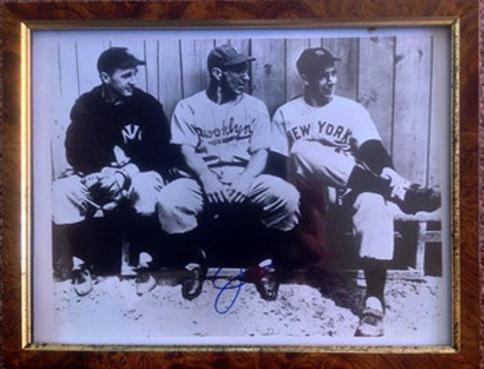 JOE DiMAGGIO

Signed NY Yankees / Brooklyn Dodgers

dugout A4 photo.
for prices and delivery options (UK Only)


MICKEY MANTLE Memorabilia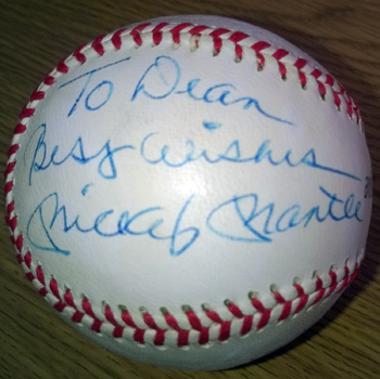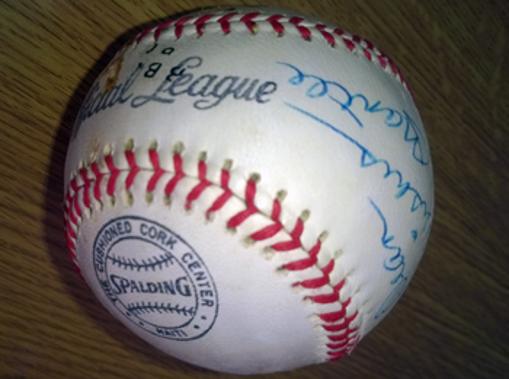 MICKEY MANTLE (New York Yankees)
Signed Spalding baseball
Dedicated to "To Dean, Best Wishes"
-------------------------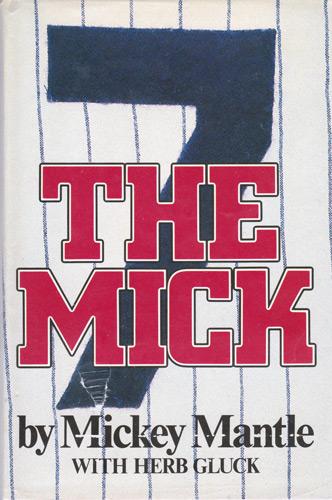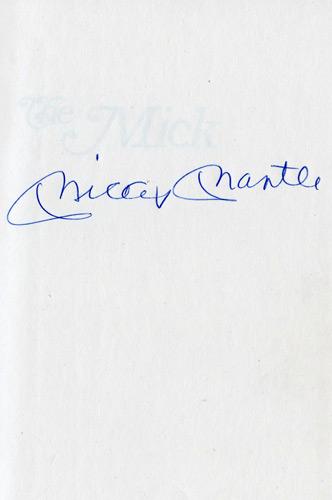 MICKEY MANTLE

(New York Yankees)
Signed autobiography "The Mick"
First Edition Hardback (1985)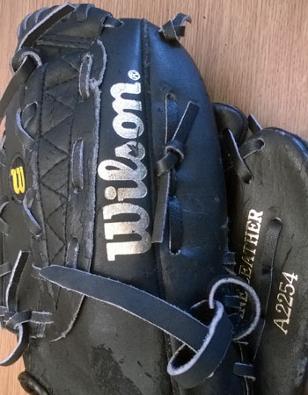 DEION SANDERS Memorabilia
(Yankees, Braves, Reds & Giants)
Signature Black Wilson MLB leather baseball glove.
S O L D £30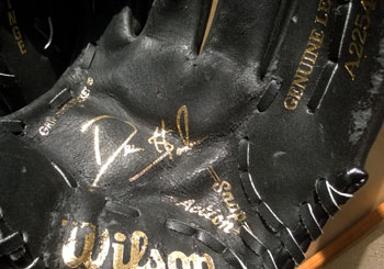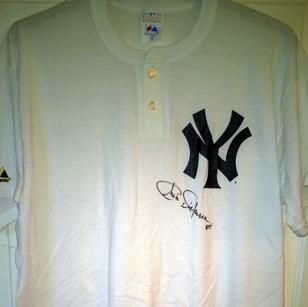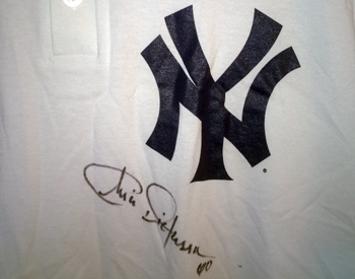 CHRIS DICKERSON Memorabilia

(Reds, Brewers, Yankees, Orioles, Pirates & Indians outfielder)


Signed New York Yankees Majestic short-sleeved shirt.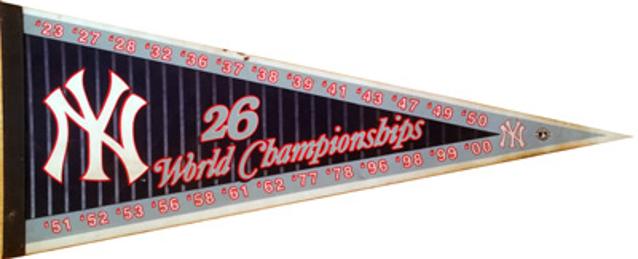 NEW YORK YANKEES
26 World Championships / World Series titles pennant - 1923-2000
---------------------------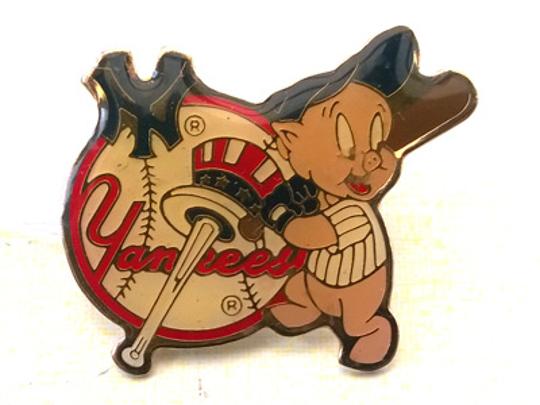 N.Y. YANKEES
Porky Pig pinstripe metal badge.

SEATTLE MARINERS
MEMORABILIA

SEATTLE MARINERS

1997 AL Western Division champions pennant.
ST LOUIS CARDINALS MEMORABILIA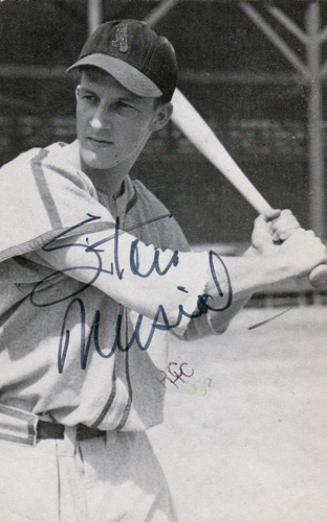 STAN "the Man" MUSIAL
(Hall of Famer & 3 x NL MVP
St Louis Cardinals outfielder)

Signed Baseball Photo
Classic
s postcard.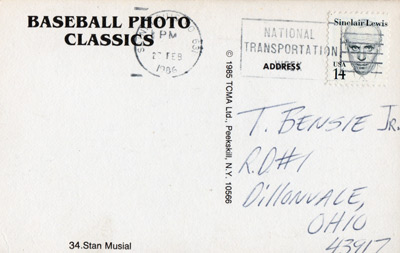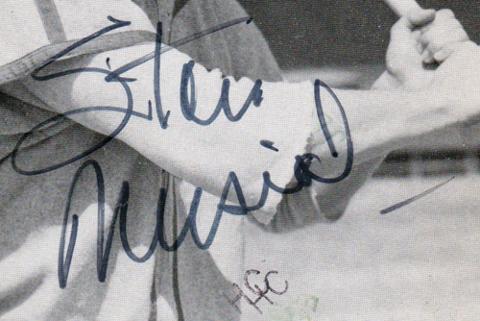 ST LOUIS CARDINALS
1987 NL Eastern Division Champions baseball pennant
(includes the names of squad players and manager Whitey Herzog).
TEXAS RANGERS MEMORABILIA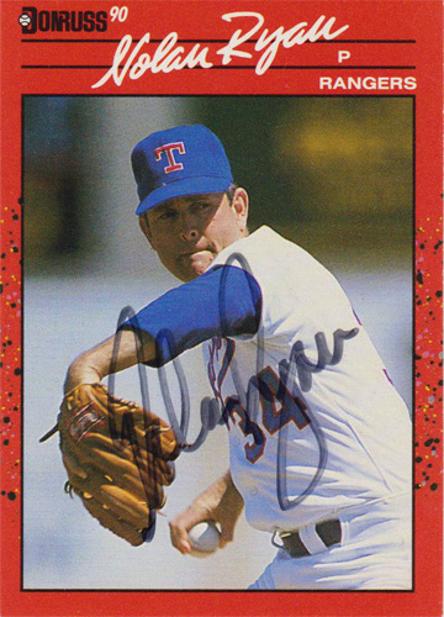 NOLAN RYAN
Signed Texas Rangers Donruss 1990 baseball card.
JUAN GONZALEZ Memorabilia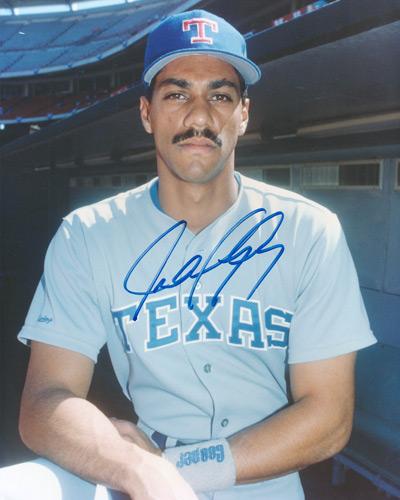 JUAN GONALEZ
Signed Texas Rangers / MLB baseball photo.

Approx size: 20 x 26 cms
TORONTO BLUE JAYS MEMORABILIA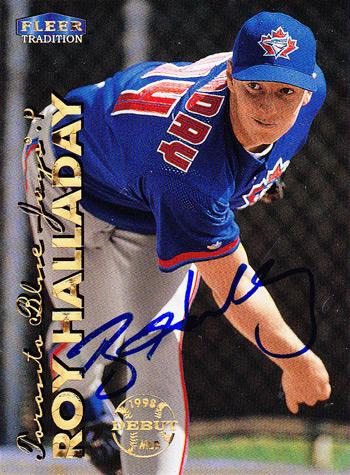 ROY HALLADAY
Memorabilia
(Toronto Blue Jays, Philadelphia Phillies)

Signed Fleer Tradition 1998
Debut
MLB Season card
--------------------------------------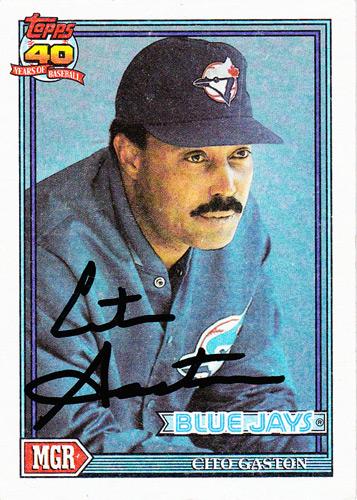 CITO GASTON
Memorabilia
(Toronto Blue Jays manager
2 x Worlds Series winner 1992 & 1993)

Signed Topps 40 Years of Baseball
card
--------------------------------------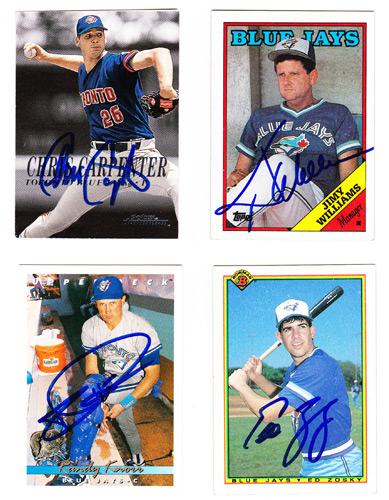 TORONTO BLUE JAYS
Memorabilia
4 x signed player trading cards
Chris Carpenter & Jimmy Williams (Manager)
Randy Knorr & Ed Zosky
Sold as a set of four
--------------------------------------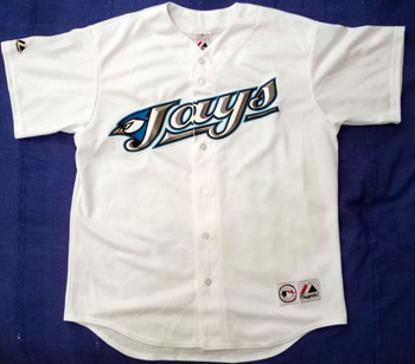 TORONTO BLUE JAYS
Memorabilia
Authentic Majestic MLB baseball jersey white
As New. Size = XL
OTHER BASEBALL MEMORABILIA


JAPAN / NIPPON LEAGUE MEMORABILIA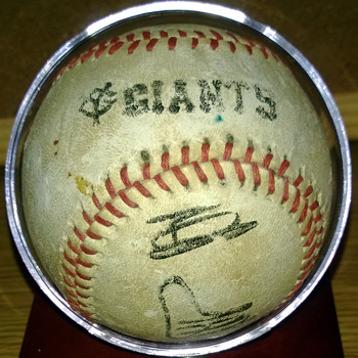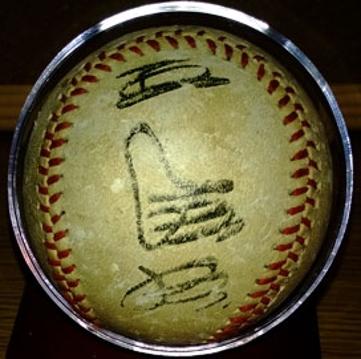 SADAHARU OH (王貞治)

(World Record Holder for Most Career Home Runs - 868)
Signed Yomiuri Giants baseball.
王貞治は読売ジャイアンツの野球を締結しました
Ō Sadaharu wa Yomiuri jaiantsu no yakyū o teiketsu shimashita
aka Wang Chen-chih (王貞治, s 王贞治)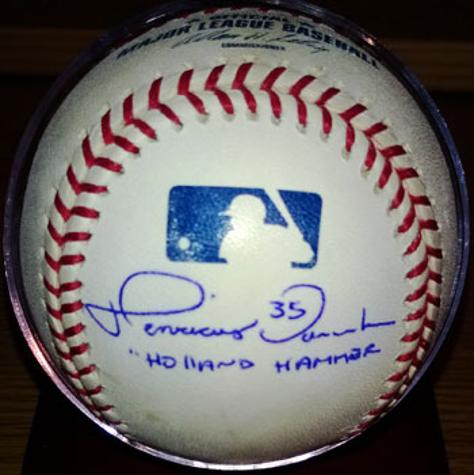 HENRICUS 'RICK' VANdenHURK
aka 'The Holland Hammer'
(Marlins, Orioles, Pirates & The Netherlands)

Signed MLB baseball.
Rick signed the ball after interview with Colin M Jarman

in the ESPN TV studios in London (2012)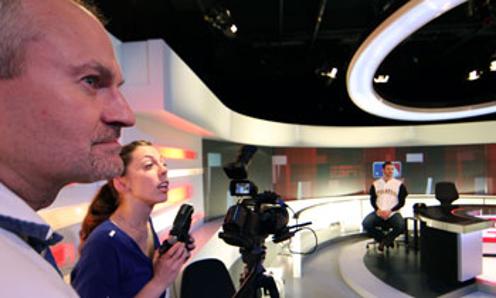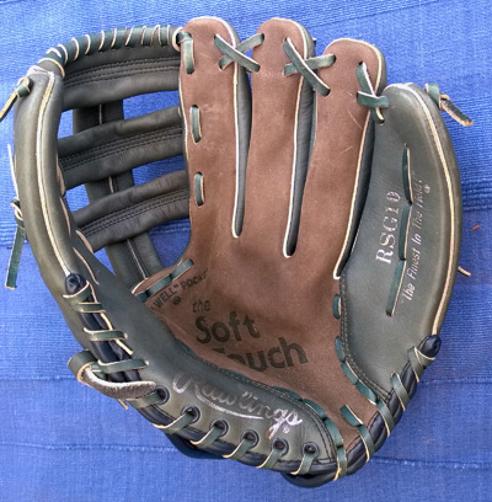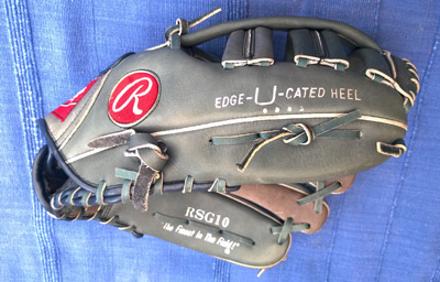 Vintage Rawlings RSG10 Blue Baseball Glove / Mitt - Soft Touch.
Unused / As New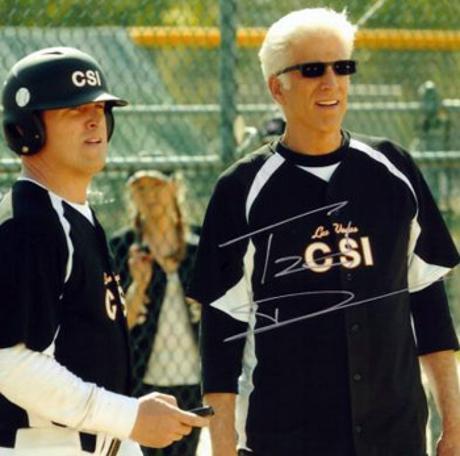 TED DANSON Memorabilia

S
igned CSI TV series baseball photo.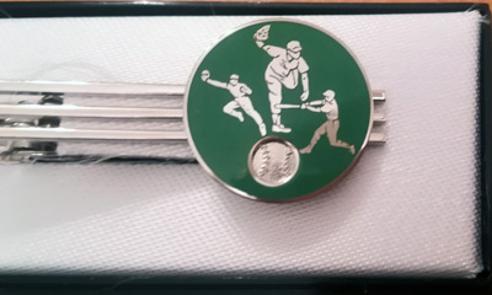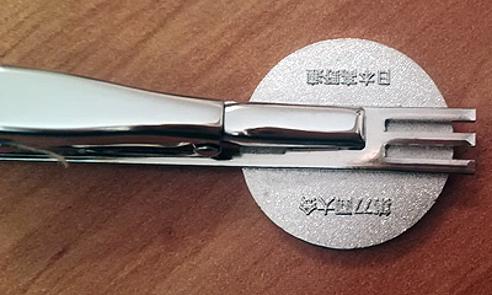 BASEBALL TIE CLIP & DISPLAY BOX
Silver & green coloured enamel disc features pitcher, batter, fielder and ball.
Welcome to Uniquely Sporting's sports shop / store page for authentic MLB Baseball memorabilia, collectables, & souvenirs - with a great collection of autographed & signed items: photos, prints, posters, artwork, cards, balls, caps, helmets, shirts, jerseys, clothing & books ... Hall of Fame & Major League: Cubs, Yankees, Red Sox, Dogers, etc. Also Minor League, Nippon League, World Baseball Classic memorabilia. .
PLEASE USE THE CONTACT FORM >>>
FOR FURTHER DETAILS ON THE ABOVE ITEMS.
IF YOU WANT TO BUY AN ITEM OR ITEMS ... PLEASE SEND US YOUR BID OFFER.
IF YOU ARE LOOKING FOR A SPECIFIC ITEM OR SPORTS STAR / TEAM / EVENT.
IF YOU HAVE A "UNIQUELY SPORTING" ITEM OF MEMORABILIA YOU WANT TO SELL, PLEASE SEND DETAILS WITH YOUR VALUATION & A CONTACT EMAIL / PHONE NUMBER.
Please note we cannot always reply to every enquiry given the amount of mail we receive. We will be in touch only if we are interested.
IF YOU HAVE ANY OTHER QUESTIONS...
WE LOOK FORWARD TO HEARING FROM YOU!
-
CLICK HERE for the main

US SPORTS MEMORABILIA CATALOGUE