WORLD & EUROPEAN FOOTBALL MEMORABILIA
(Scroll Down to find your Country - listed alphabetically)
BENIN FOOTBALL Memorabilia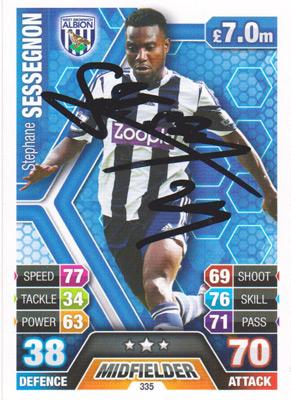 STEPHANE SESSEGNON Memorabilia


(West Brom & Benin)

Signed West Brom player / trading card.
BRAZIL FOOTBALL MEMORABILIA

BOTAFOGO Memorabilia
(Botafogo de Futebol e Regatas)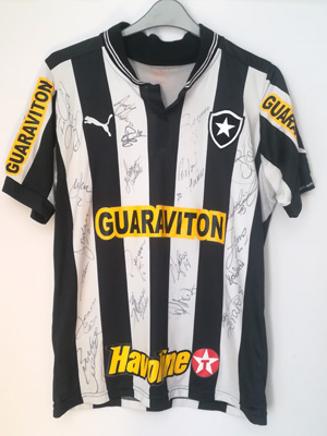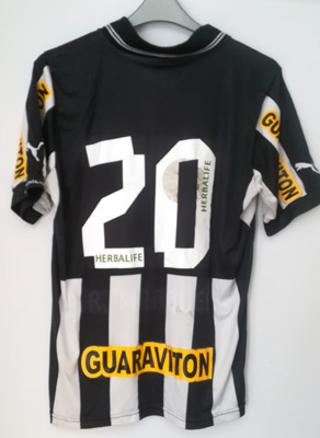 BOTAFOGO FOOTBALL SHIRT

Black and White Puma home shirt (with number 20 on back, lone star log on front with sponsors Guaraviton & Havoiline) signed by 20 squad members.


SOLD £150
-------------------------
PELE Memorabilia
(
Edson Arantes
do
Nascimento)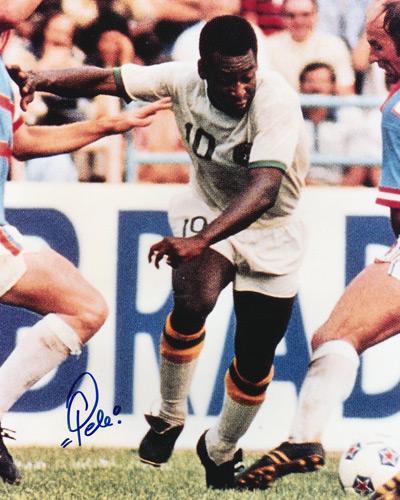 Signed New York Cosmos mag pic (possibly Pele's debut for the Cosmos against Dallas Tornado in a 1975 exhibition game)

Approx A4 size

SOLD £100
-------------------------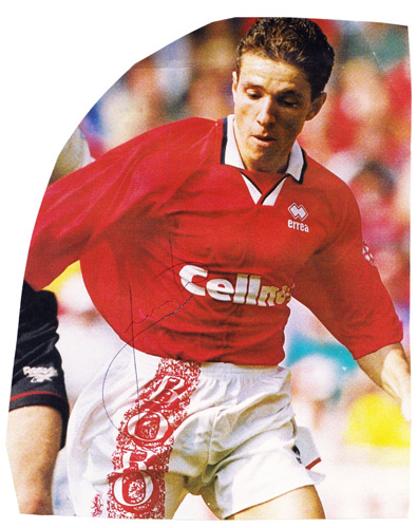 FRENCH Football Memorabilia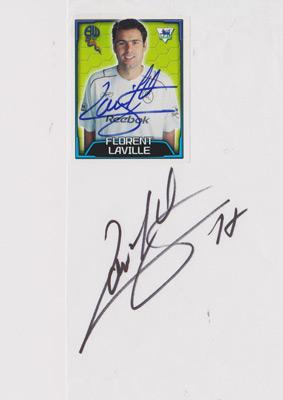 FLORENT LAVILLE Memorabilia


(Lyon & Bolton Wdrs)

Autographed sheet (with #18) +
2010-11 Bolton Wdrs Premier League player card / sticker with printed signature.
HOLLAND / NETHERLANDS SOCCER
MEMORABILIA


JOHANN CRUYFF
Memorabilia
(Ajax, Barcelona & Holland)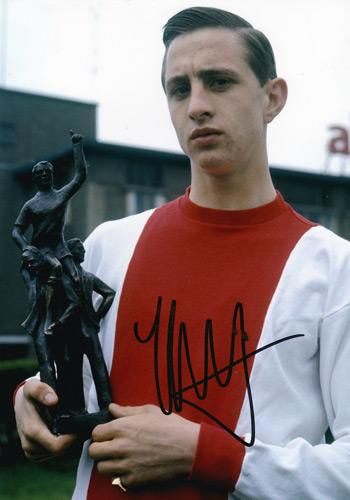 JOHANN CRUYFF
Signed Ajax 1970s football photo

Approx size: 20 x 30 cms
Signed at the Dunhill Links Golf Tournament at St Andrews, Scotland

SOLD £75
-----------------------------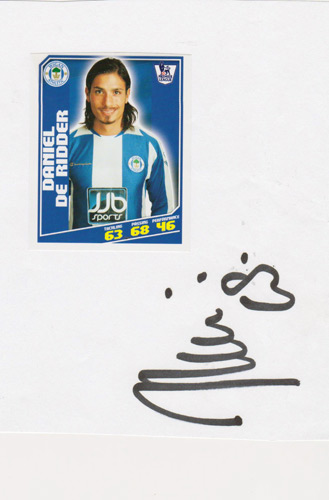 DANIEL DE RIDDER Memorabilia


(Wigan Ath & Ajax)

Autographed sheet + West Brom Premier League player card / sticker.
---------------------------------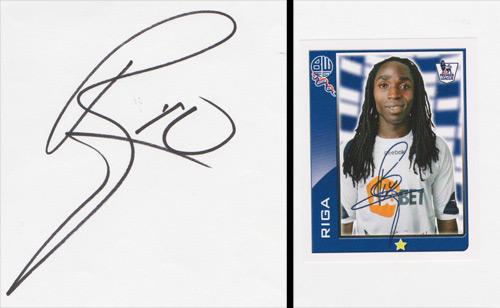 RIGA MUSTAPHA Memorabilia


(Levante & Bolton Wanderers)

Autographed sheet (with #10) +
2010-11 Bolton Wdrs Premier League player card / sticker with printed signature.
----------------------------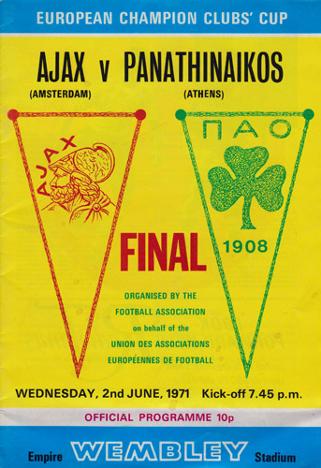 1971 European Cup Final programme
Ajax 2 v Panathinaikos 0
Wembley Stadium - 2nd June 1971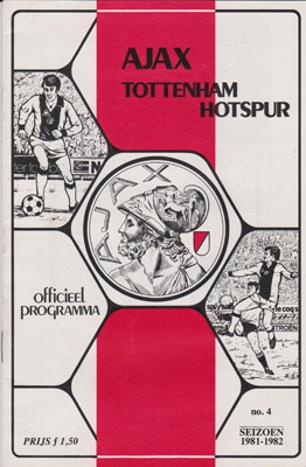 1981-82 UEFA Cup Winners Cup programme
First Round, Second Leg
v Tottenham Hotspur
ITALY FOOTBALL MEMORABILIA
A.C. MILAN Football Memorabilia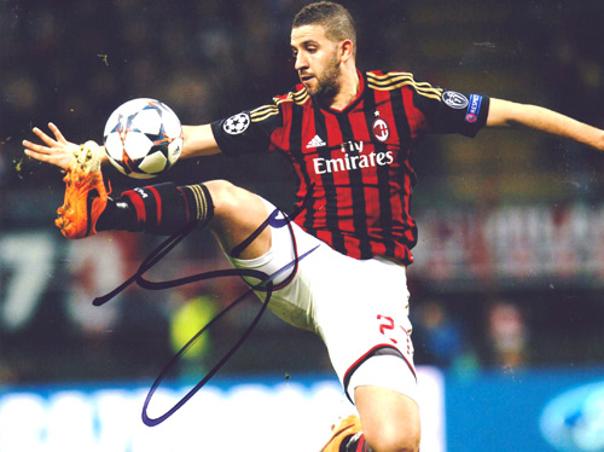 ADEL TAARABT Memorabilia
(AC Milan, QPR, Spurs & Morocco)

Signed 2014 Milan action colour photo.

Approx A5 size.
----------------------------
JUVENTUS Football Memorabilia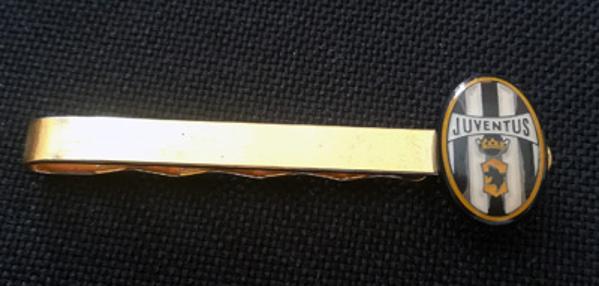 JUVENTUS

Gold Tone TIE CLIP with Club Badge.
SPANISH FOOTBALL Memorabilia
DAVID SILVA memorabilia
(Man City & Spain)

Signed Match Attax player card


SOLD £10
TRINIDAD & TOBAGO FOOTBALL Memorabilia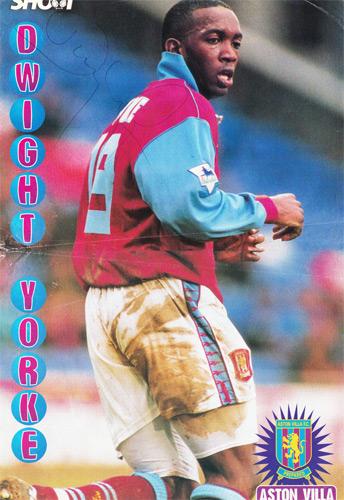 DWIGHT YORKE Memorabilia


(Aston Villa, Man Utd and Trinidad & Tobago)

Signed Shoot Aston Villa magazine colour double spread poster.

Approx A3 size.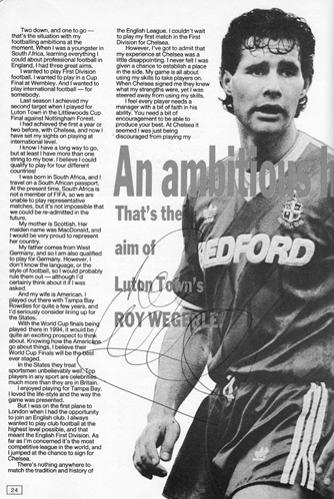 ROY WEGERLE Memorabilia
(Luton, QPR & USA)

Signed B&W Football Annual feature page.
YUGOSLAVIA FOOTBALL Memorabilia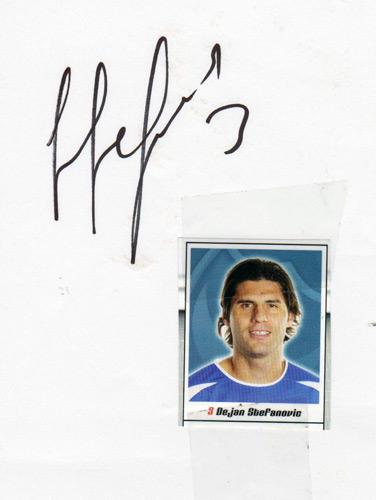 DEJAN STEFANOVIC

memorabilia
(Portsmouth, Red Star Belgrade & FR Yugoslavia)

Autographed sheet + small Portsmouth portrait pic.
Welcome to Uniquely Sporting's sports shop / store page for WORLD football memorabilia & FIFA / UEFA soccer collectables, with a great collection of autographed & signed items: photos, prints, posters, cards, balls, boots, shirts, clothing, books & First Day Covers ...
PLEASE USE THE CONTACT US FORM...
FOR FURTHER DETAILS ON THE ABOVE ITEMS.
IF YOU ARE LOOKING FOR A SPECIFIC ITEM OR SPORTS STAR / TEAM / EVENT.
IF YOU HAVE A "UNIQUELY SPORTING" ITEM OF MEMORABILIA YOU WANT TO SELL, PLEASE SEND DETAILS WITH YOUR VALUATION & A CONTACT EMAIL / PHONE NUMBER.
Please note we cannot always reply to every enquiry given the amount of mail we receive. We will be in touch only if we are interested.
IF YOU HAVE ANY OTHER QUESTIONS...
WE LOOK FORWARD TO HEARING FROM YOU! -