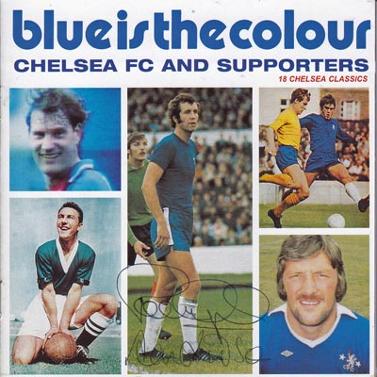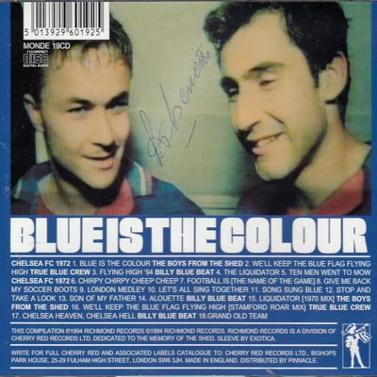 PETER OSGOOD



Signed "Blue is the Colour" Chelsea FC CD.

Insert also signed on front by

ALAN HUDSON

& on reverse by

PETER BONETTI

.
CD disc present with 18 songs.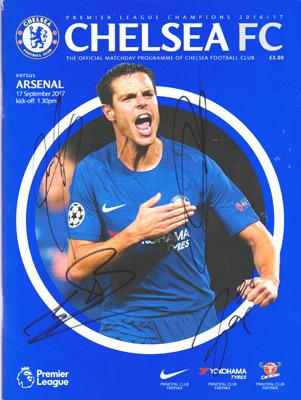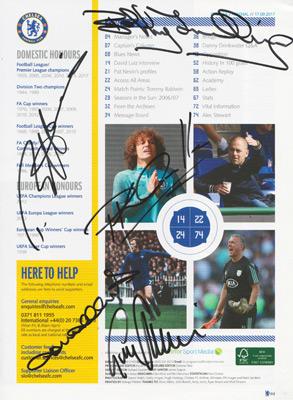 CHELSEA FC
2017 Premier League programme v Arsenal - signed on cover by Gary Cahill, Victor Moses, Tiemoue Babayoko & Davide Zappacosta.

Inside page signed by CFC legends: Bobby Tambling, Ron Harris, John Hollins, Gary Chivers & Paul Canoville.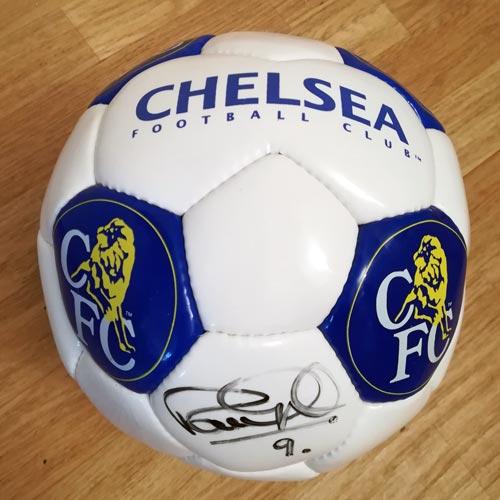 Official Chelsea FC HYPRO Football

Signed by Stamford Bridge legend PETER OSGOOD.

Size 5
Deflated for posting


SOLD £100
CHELSEA LEGENDS - BLUES HALL OF FAME

(Listed alphabetically)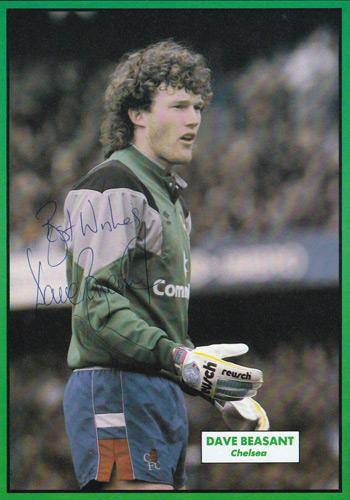 DAVE BEASANT
Signed 1990 Topical Times Annual page
Approx size 17 x 25 cms
PETER BONETTI Memorabilia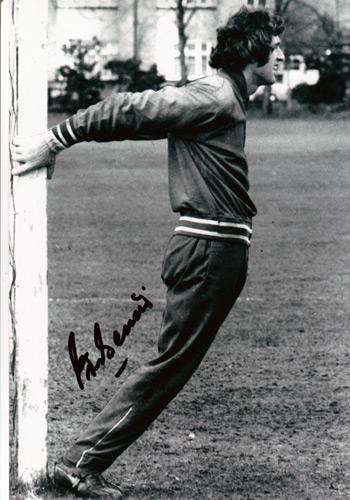 PETER BONETTI


Signed B&W England training photo

Approx A4 size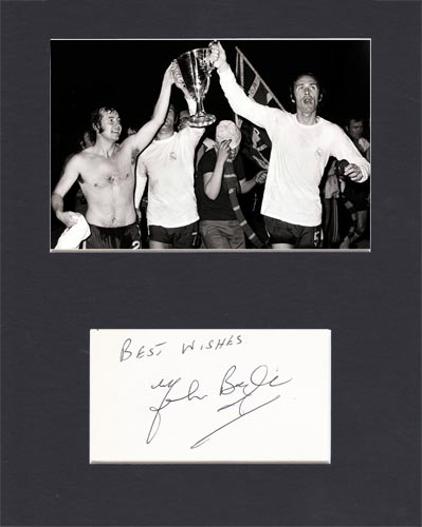 JOHN BOYLE
Autograph display showing Boyle, David Webb & John Dempsey with the European Cup Winners Cup trophy after Chelsea beat Real Madrid in 1971.

Approx size: 8" x 10"
Mounted ready for framing
CHARLIE COOKE Memorabilia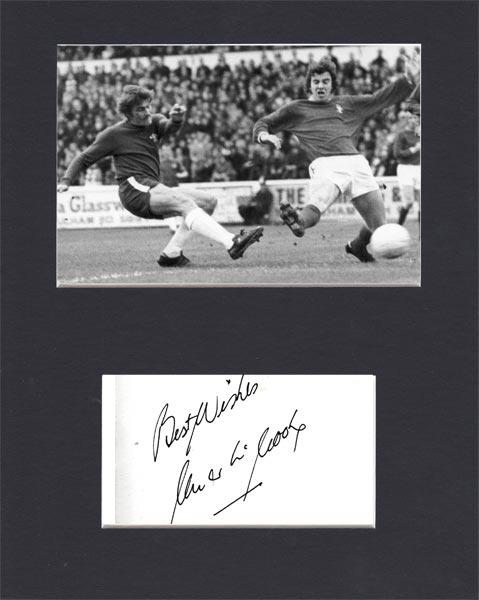 CHARLIE COOKE
Autograph display showing Cooke scoring for Chelsea in the 1970s.

Approx size: 8" x 10"
Mounted ready for framing
MARCEL DESAILLY Memorabilia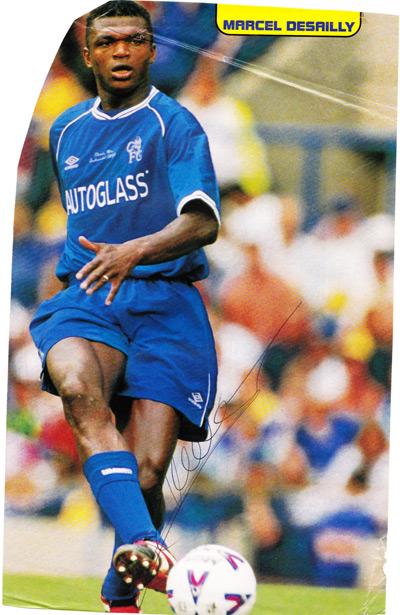 MARCEL DESAILLY
Signed Chelsea FC mag pic.
Approx size: 11.5" x 7"
Scrapbook quality*

DIDIER DROGBA Memorabilia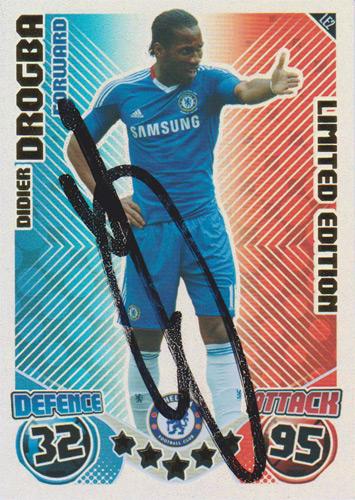 DIDIER DRGBA
Signed Match Attax Star Player Card

S O L D £20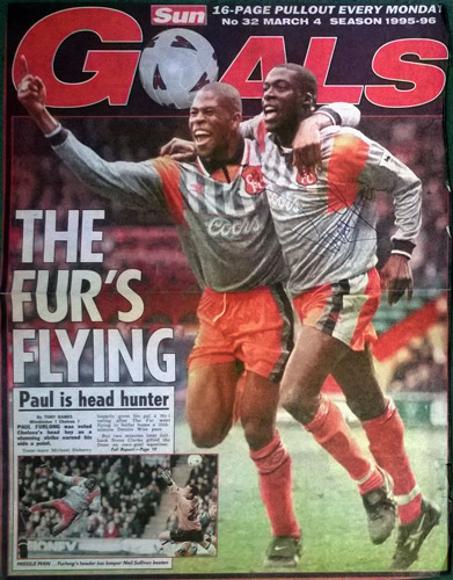 PAUL FURLONG
Signed SUN Goals pull-out cover

Approx size 10.5" x 13"
Scrapbook quality*

SOLD £6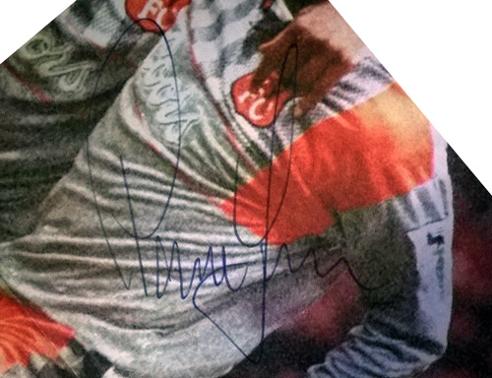 JIMMY GREAVES Memorabilia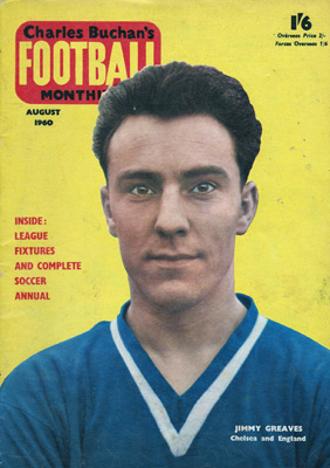 CHARLES BUCHAN'S FOOTBALL MONTHLY
August 1960
Jimmy Greaves cover photo.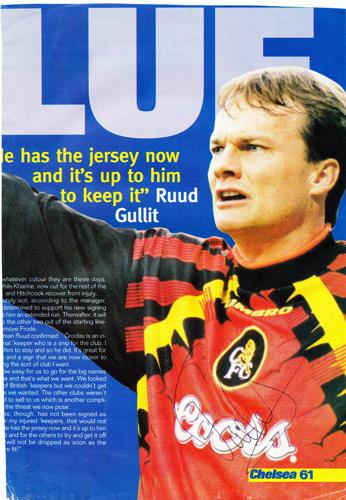 FRODE GRODAS
Signed Chelsea FC magazine page cut-out.
Approx A4 size
Scrapbook quality*
RON 'CHOPPER' HARRIS Memorabilia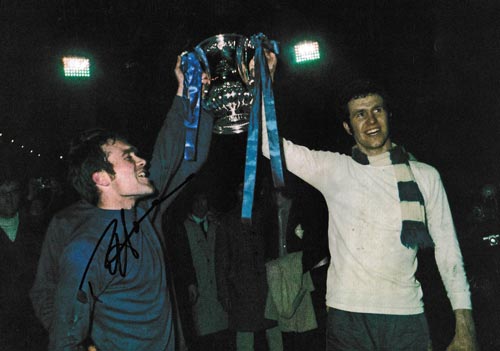 RON HARRIS
Signed Chelsea FC 1970 FA Cup Final replay colour photo showing the Chelsea captain holding the trophy with Peter Osgood.

Approx A4 size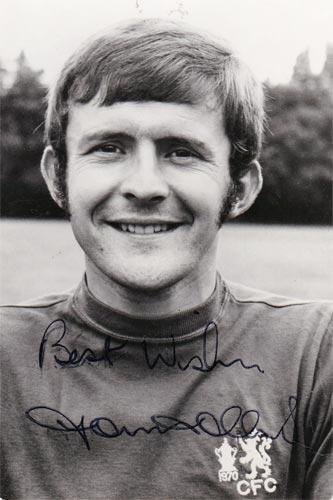 JOHN HOLLINS

Signed 1970s B&W portrait photo.
Approx size: 9 x 14 cms
Has a minor fold to bottom right corner.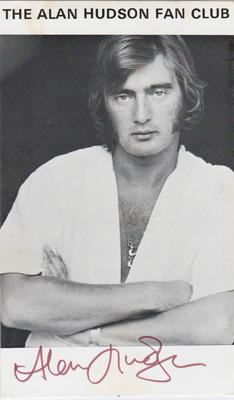 ALAN HUDSON
Signed Alan Hudson Fan Club postcard.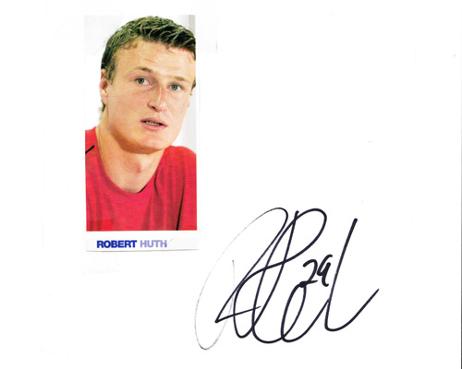 ROBERT HUTH
Autograph + Pen Pic page

Approx Overall Size: 6.5" x 7.5"
Scrapbook Quality*
FRANK LAMPARD Memorabilia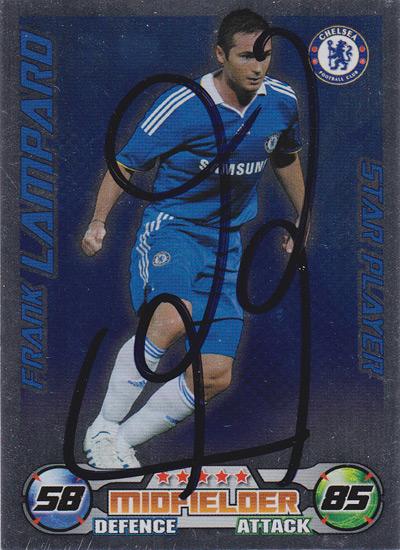 FRANK LAMPARD
Signed Match Attax Star Player Card
MARIO MELCHIOT Memorabilia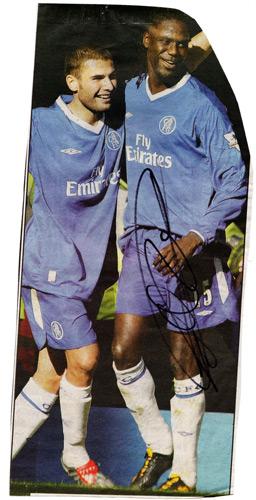 MARIO MELCHIOT
Signed Chelsea FC magazine pic.
Approx Size: 9.5" x 4"
Scrapbook quality*

PETER NICHOLAS Memorabilia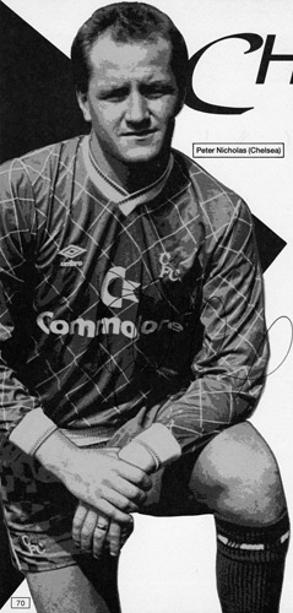 PETER NICHOLAS
Signed B&W book page


Scrapbook quality*
UK only.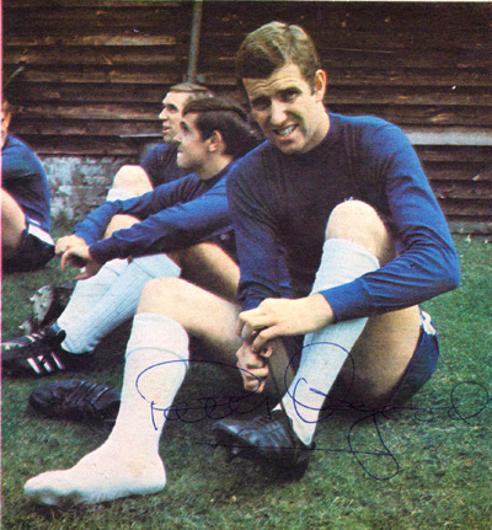 PETER OSGOOD

Signed 1968 football magazine pic - lacing up his boots during a Chelsea training session.

Approx size: 15 x 15 cms
GAVIN PEACOCK Memorabilia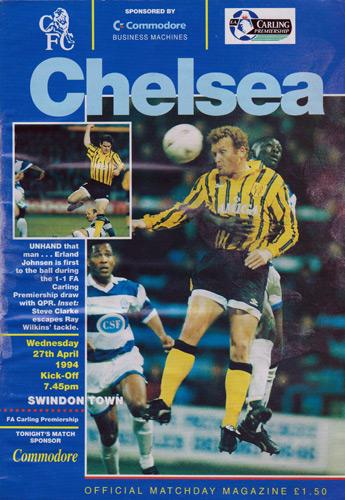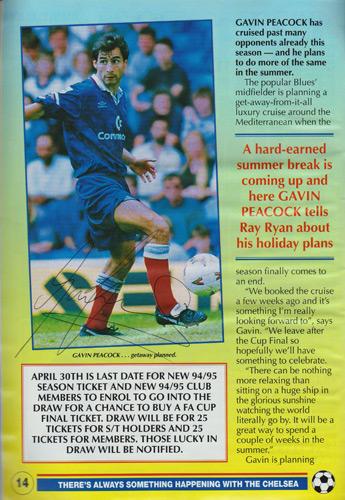 GAVIN PEACOCK
Signed official Chelsea FC matchday programme (v Swindon Town) on 27th April 1994.
Autographed in biro - inside - over an action picture of Peacock.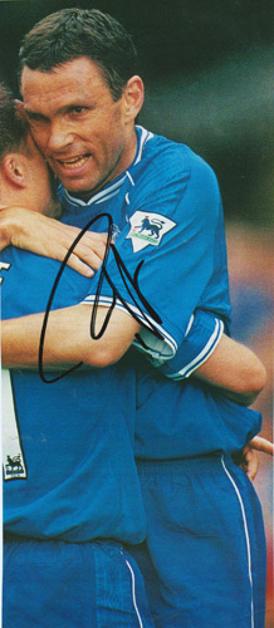 GUS POYET

Signed colour magazine pic.
GIANLUCA VIALLI Memorabilia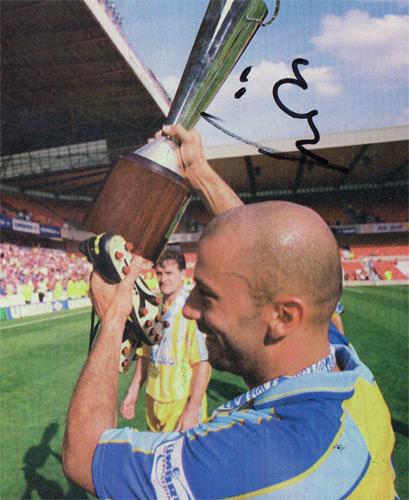 GIANLUCA VIALLI

Signed colour magazine pic holding trophy.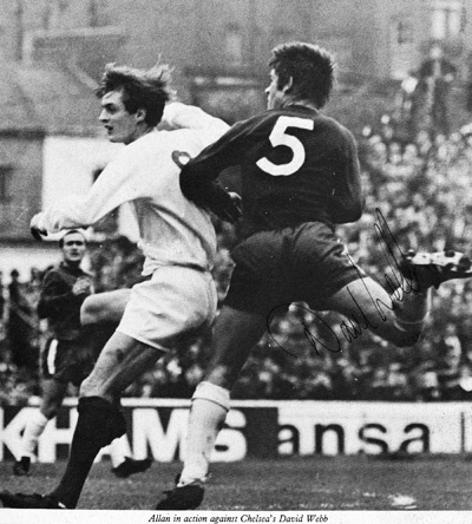 DAVID WEBB
Signed 1970s B&W magazine pic
Approx size: 6.5" x 7.5"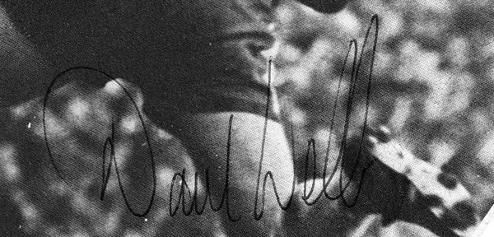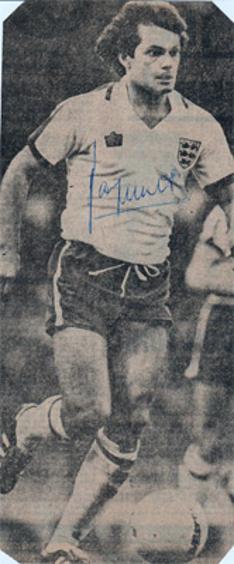 RAY WILKINS
(Chelsea, Man Utd & England)


Signed B&W magazine pic.

Approx size: 10 x 23 cms
-------------------------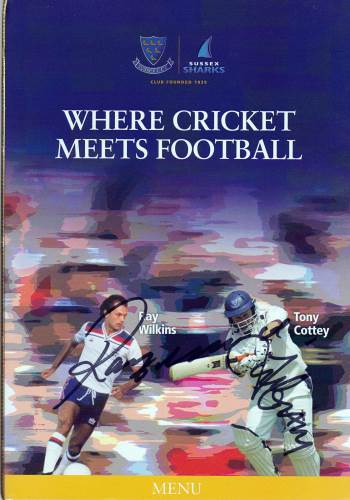 RAY "BUTCH" WILKINS
Signed Sussex CCC Dinner menu cover
+ cricketer Tony Cottey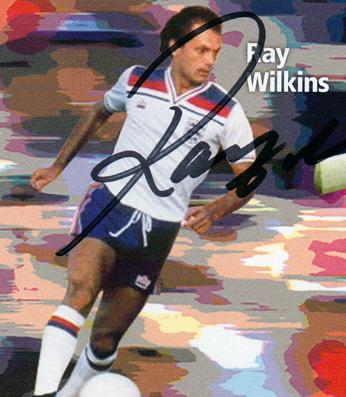 Welcome to the Uniquely Sporting Sports Memorabilia page for Chelsea football memorabilia and Chelsea FC memorabilia, and other CFC soccer related football collectables and signed souvenirs for the Stamford Bridge football legends.