pele FOOTBALL MEMORABILIA

Edson Arantes do Nascimento


(Santos, New York Cosmos & Brazil)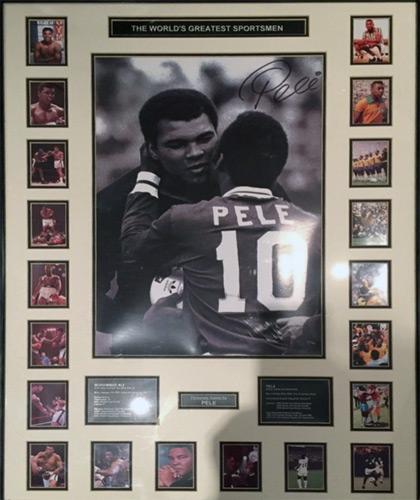 PEL
É memorabilia
(
Edson Arantes
do
Nascimento)


"The World's Greatest Sportsmen" montage featuring a large B&W photo of Muhammad Ali and

Pel

é

signed by the latter. With accompanying colour vignette pics of both sporting legends and biography plaques & a plate of authenticity.

SOLD £200
---------------------------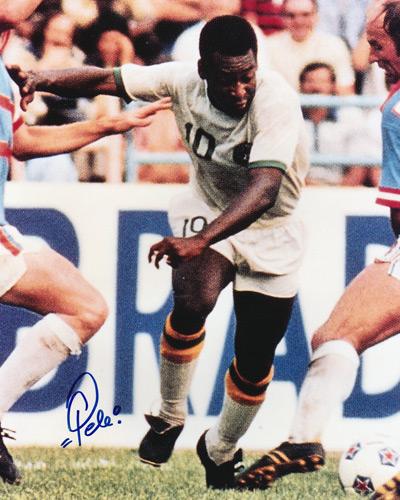 PELÉ Memorabilia
(
Edson Arantes
do
Nascimento)


Signed New York Cosmos mag pic (possibly Pel
é
's debut for the Cosmos against Dallas Tornado in a 1975 exhibition game)

Approx A4 size

SOLD £100
--------------------------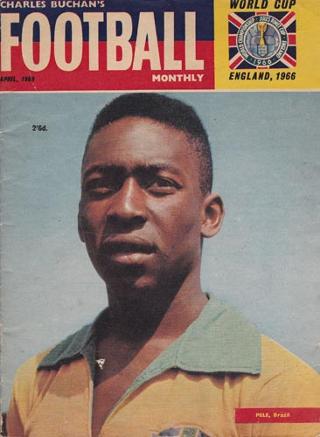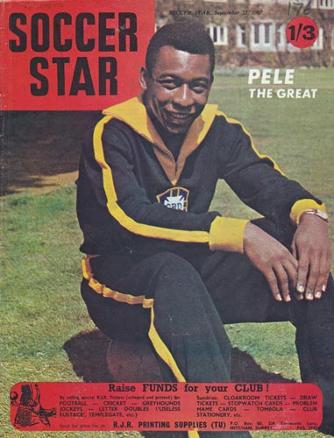 PEL
É
2 x 1960s football mags with Pele on the cover:
1. Apr 1966 Charles Buchan's Football Monthly.
2. Sep 1967 Soccer Star.

TWO for ONE deal.
£15.00
Welcome to the Uniquely Sporting Sports Memorabilia page for Pele football memorabilia and Pele memorabilia, and other soccer related football collectables and signed souvenirs for the Brazilian football legend and New York Cosmos memorabilia.