GEOFFREY BOYCOTT Memorabilia
(Yorkshire & England)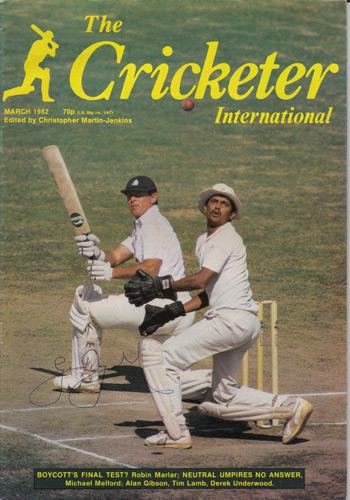 GEOFF BOYCOTT
Signed Cricketer magazine cover.
March 1982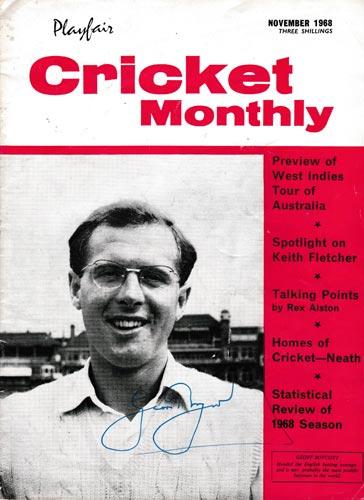 GEOFF BOYCOTT
Signed Playfair Cricket Monthly magazine cover (only)
November 1968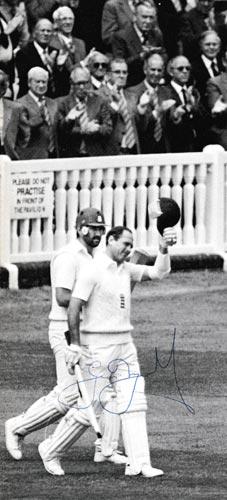 Signed B&W pic of Boycott walking out to bat (with Graham Gooch at Trent Bridge) celebrating his 100th cap for England - in the Ashes Test against Australia.
Signed on reverse by Mike Gatting

Approx size: 11 x 24cms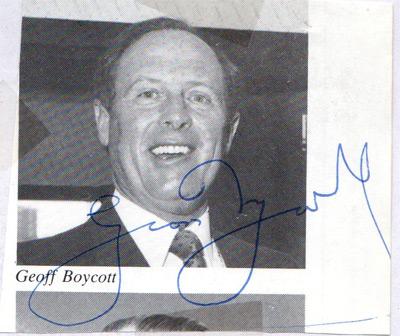 GEOFF BOYCOTT

Signed small B&W magazine portrait pic.

Approx size: 7.5 x 6.5 cms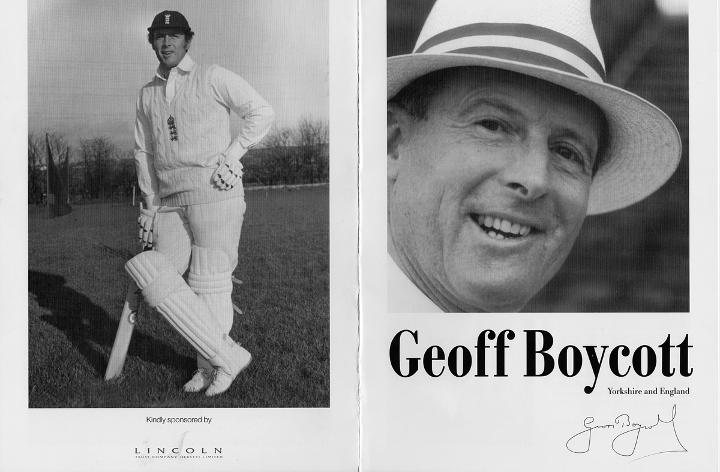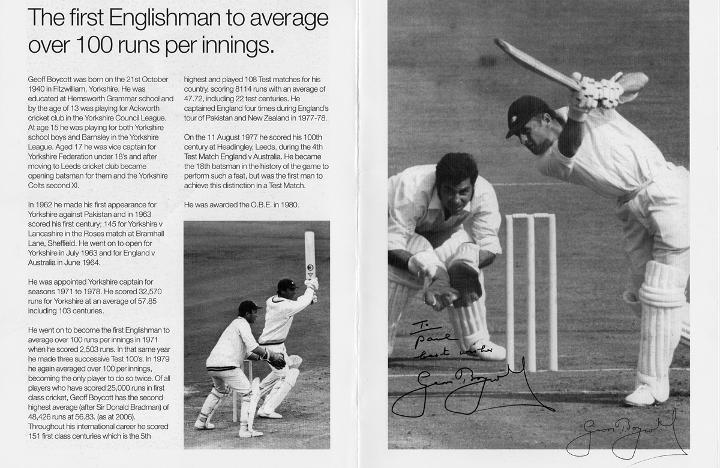 GEOFF BOYCOTT
signed commemorative brochure celebrating
his 100 run average season in 1971.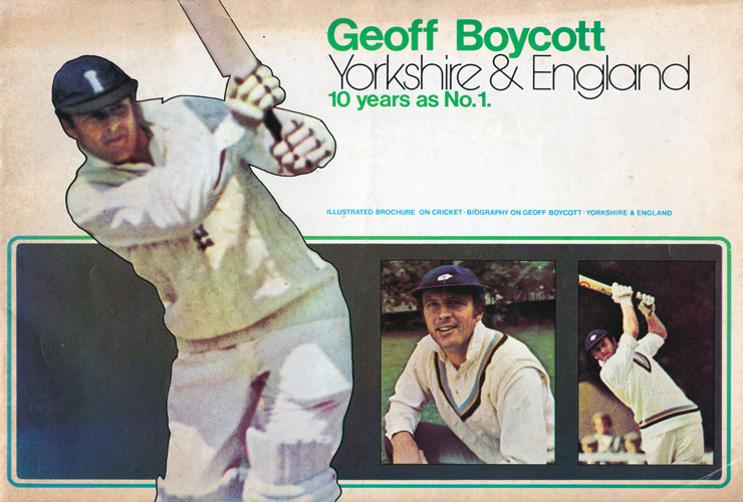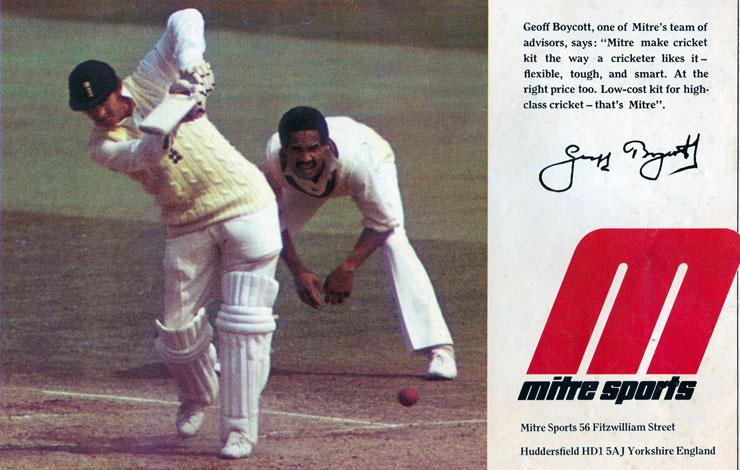 GEOFF BOYCOTT
Yorkshire & England "10 Years as No. 1" Celebration / Career Biography Booklet
Lavishly illustrated look back at Boycott's illustrious career - Front & Back (with facsimile autograph) covers shown.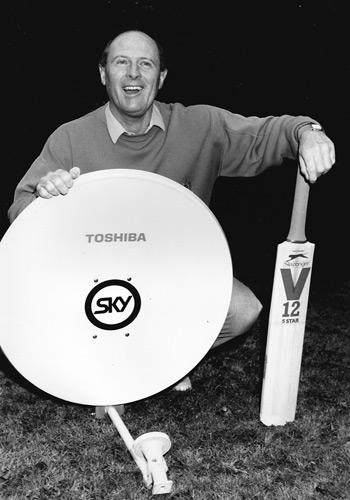 GEOFF BOYCOTT
Sky Sports cricket promo photo.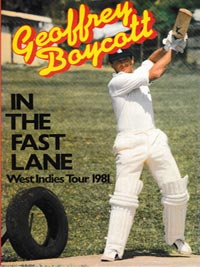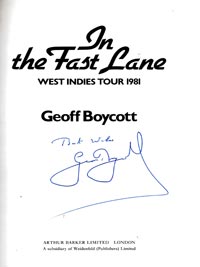 GEOFFREY BOYCOTT


Signed book "In the Fast Lane - West Indies Tour 1981".

First Edition (1981)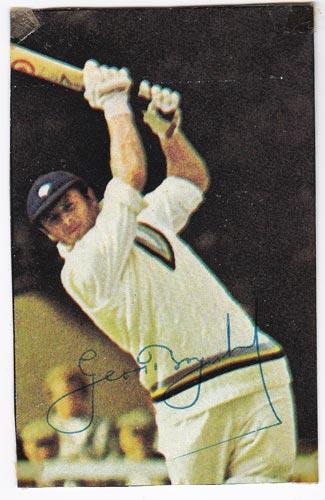 GEOFFREY BOYCOTT

Signed small colour action pic.
*Scrapbook quality
CLICK HERE for the main
CRICKET MEMORABILIA CATALOGUE

CLICK HERE for the ENGLAND
CRICKET MEMORABILIA CATALOGUE