TReddY Testimonial 2017
DIARY OF A SEASON

Tredders Pre-Season Training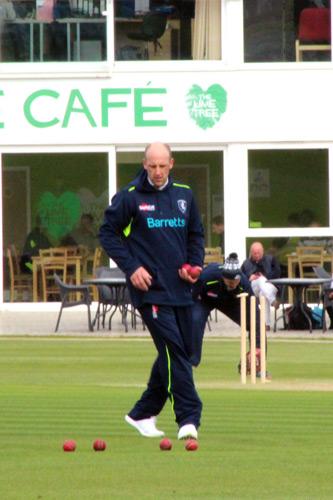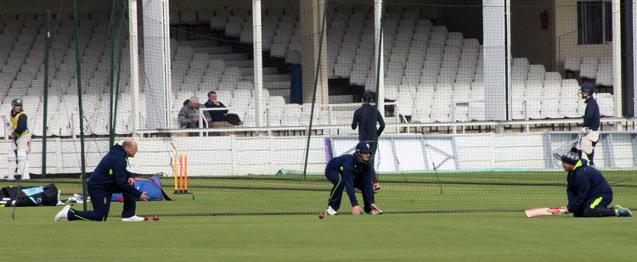 Tredders during the Kent CCC v Leeds - Bradford MCCU Three-Day match at the Spitfire Ground on 29th March.
In Kent's 'warm-up' victory, Tredders bowled 22 overs - 9 maidens - 45 runs - 4 wickets. #Miserly #Masterly
PHOTO GALLERY from Tredders Testimonial Golf Day
at Prince's Golf Club 21 March 2017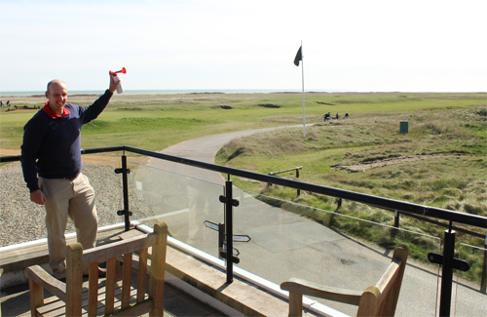 Treddy gets all 27 teams underway with a "shotgun" start on a fabulously sunny day at Prince's Golf Club, in Sandwich, Kent.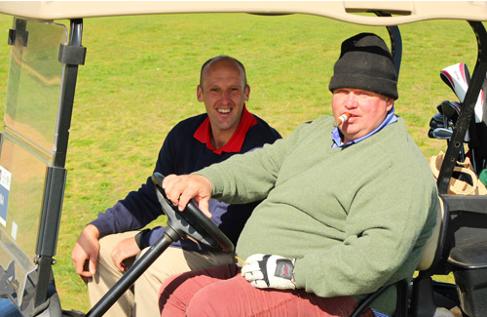 Treddy rides "shotgun" with a legend who knows real shotguns -
George Digweed
- multi world champion & record holder.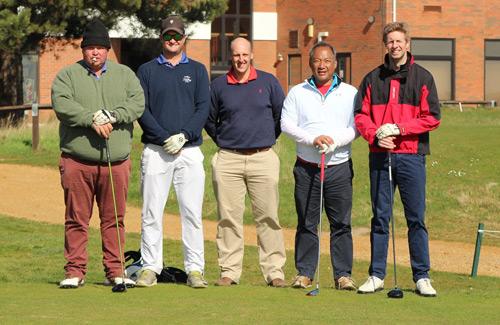 Treddy welcomes the favoured foursome of Digweed / Key / Pestana & Willsdon to his Golf Day. #BookiesFav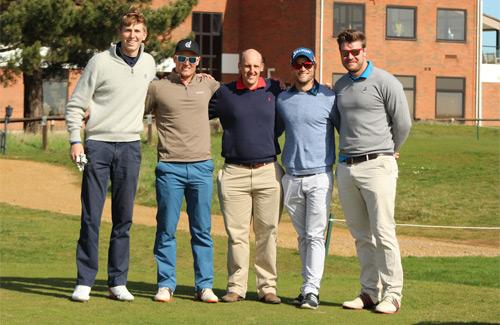 Treddy welcomes fellow Kent cricketers:
Zak Crawley, David Griffiths, Sean Dickson
&
Matt Coles
to his Golf Day. #KCCC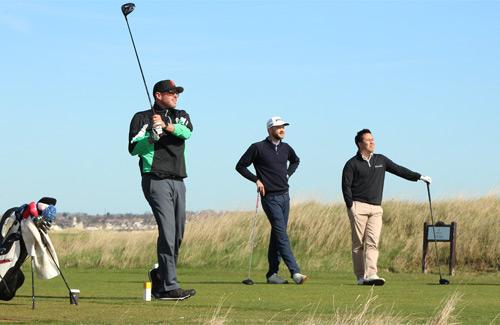 Kent paceman Mitch Claydon unleashes a drive into the teeth of the wind on the Shore Course at Prince's GC. #SurfsUp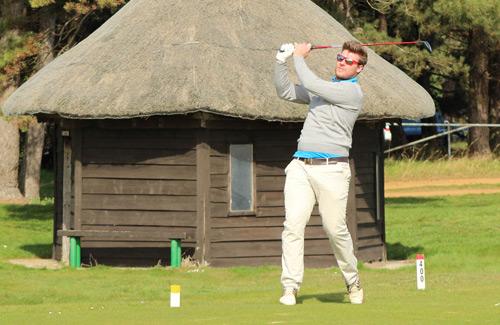 Kent all-rounder Matt Coles clouts a colour-coordinated drive up the fairway. #RedShaft #RedSpex #RedEyes?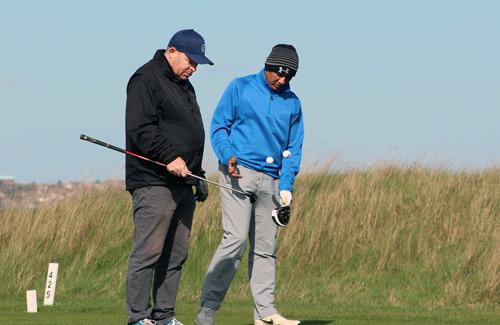 Kent Cricket's 2nd Team Coach Min Patel and playing partner Paul Thorburn (left) play Keepy Uppy on the tee. #Skillz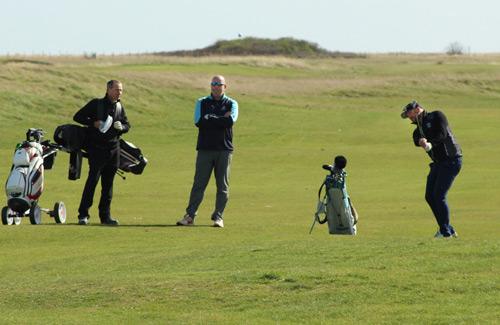 Kent all-rounder Darren Stevens (aka Stevo) chips onto the green watched by Kevin Igglesden (arms folded). #PinHigh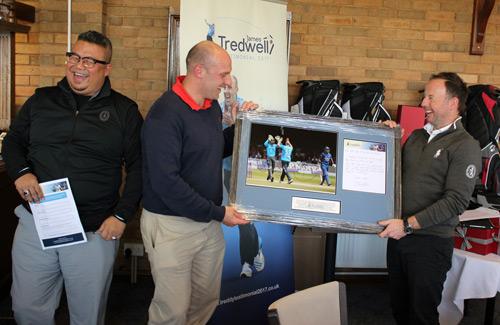 Treddy presents Prince's GC host Rob McGuirk with a signed keepsake. Lawrence Po-Ba sees the funny side. #PrivateJoke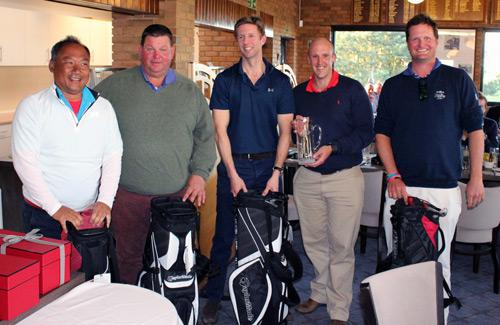 Five shots clear, the winning team of Pestana, Digweed,
Willsdon &
Key + their prizes with Treddy.
#Champs #Bandits
More action pics from Treddy's Golf Day at Prince's
Click on thumbnails for larger image
TREDDY on his BIKE
Some pics of Tredders gearing up for the Kent Community Charity Ride on 2nd June.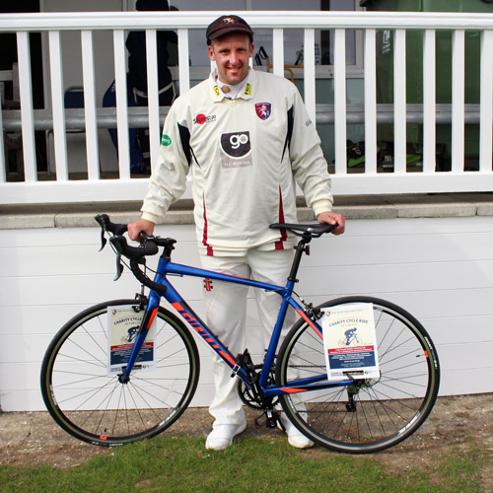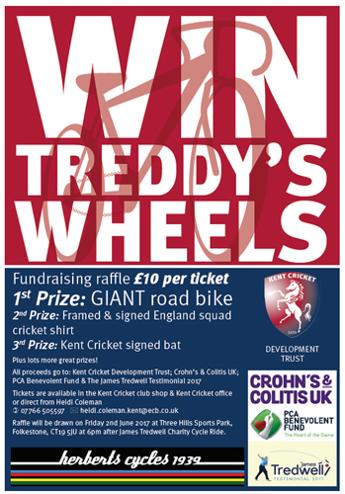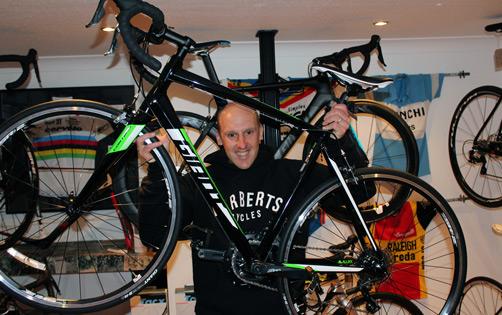 Treddy picks up a Giant bike from sponsors Herbert's Cycles in Whitstable for the Kent Cricket Community Charity Ride.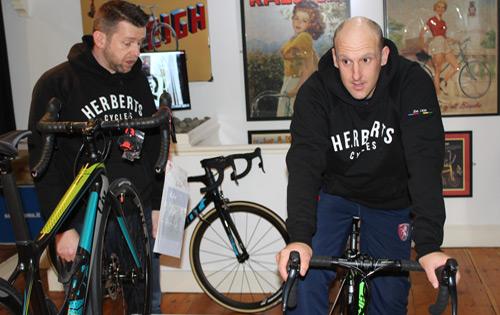 Bike shop owner Keith Herbert who will be joining Treddy on the Charity Cycle Ride from Folkestone CC in June.
TREDDY on his TRAVELS
Some pics of Tredders at local Kent Coaching Clinics, Cricket Dinners, Socials, etc.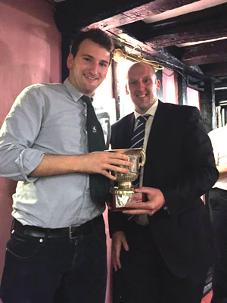 Treddy at the Fordcombe CC Dinner with Max Collins.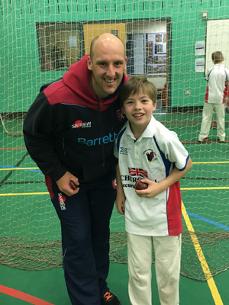 Treddy with a young fan at an indoor coaching clinic.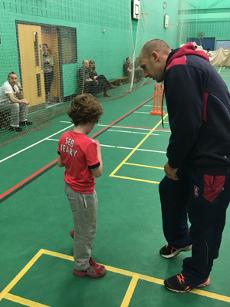 Treddy showing young Seb Jeary the art of spin bowling.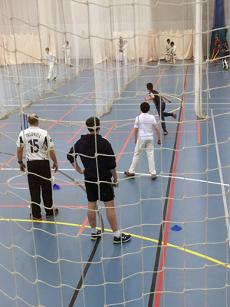 Treddy with the colts at an indoor Spin Class Session.
PHOTO GALLERY from Tredders Testimonial Launch Lunch
at the Mercure Hotel in Maidstone, Kent (Jan 2017)