QUEEN'S PARK RANGERS MEMORABILIA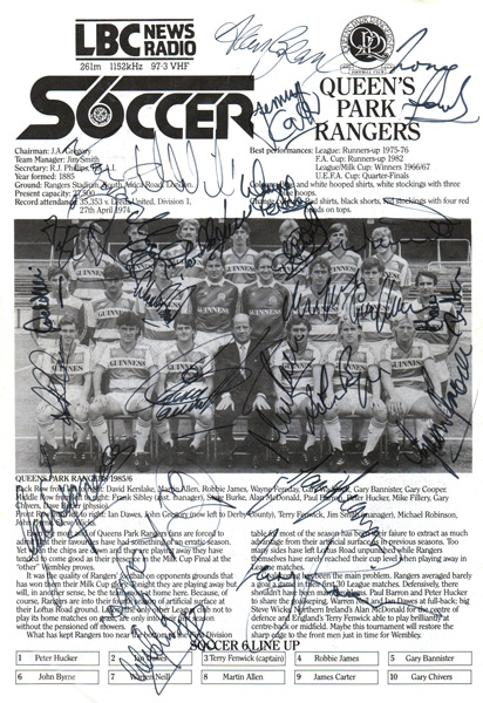 QPR FC

Signed 1986 LBC Radio 6 a side soccer championships programme page with 20+ player autographs.

QPR's 6-a-side squad included: Peter Hucker, Ian Dawes, Terry Fenwick, Robbie James, Gary Bannister, John Byrne, Warren Neil, Martin Allen, James Carter & Gary Chivers.
Approx A4 size.
QPR PLAYERS' MEMORABILIA
(Listed alphabetically)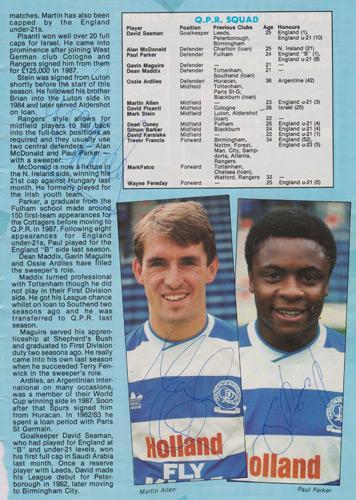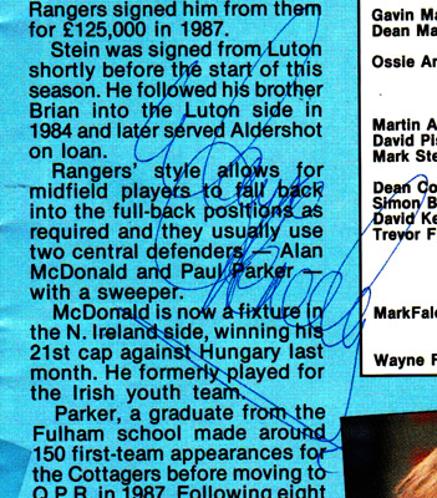 MARTIN ALLEN
(QPR & West Ham)
Signed mid-1980s colour football magazine team overview and pic.
Also signed by team-mates: Paul Parker and Alan McDonald.
LES FERDINAND Memorabilia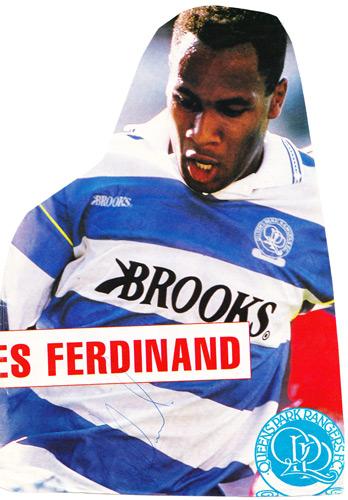 LES FERDINAND

(QPR, Newcastle & England)
Signed / cropped colour magazine pic
.


Scrapbook quality*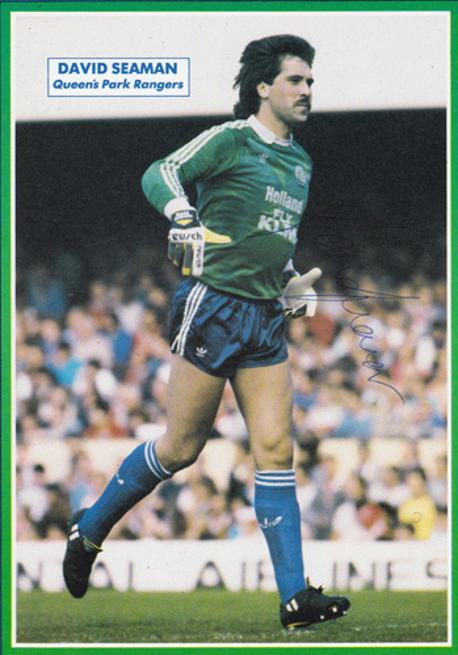 DAVID SEAMAN

(QPR, Arsenal & England)


Signed late 1980s colour football annual page poster
.


SOLD £15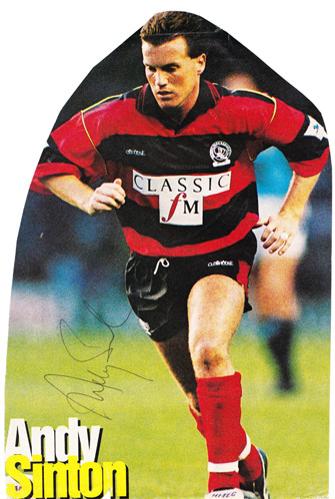 ANDY SINTON

(QPR, Spurs & England)


Signed / cropped colour magazine pic
.


Scrapbook quality*
NIGEL SPACKMAN Memorabilia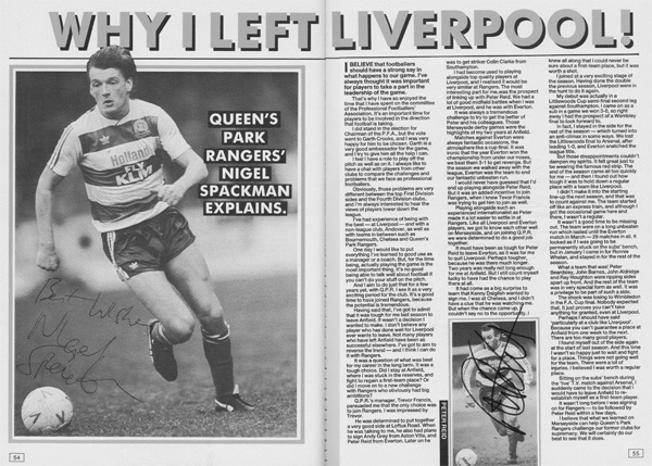 NIGEL SPACKMAN
(QPR, Liverpool & Chelsea)


Signed B&W football annual interview double page spread.
Also signed by Peter Reid.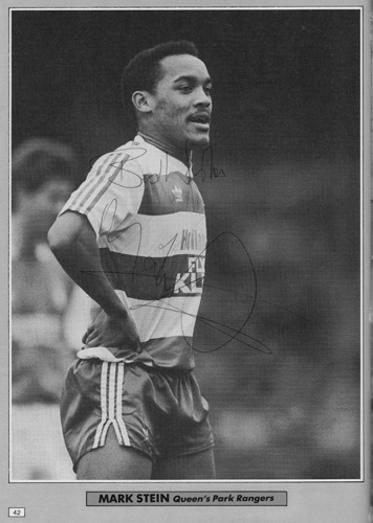 MARK STEIN

(QPR & Luton Town)


Signed 1990 World Cup magazine page "Road to Rome - Czech Mate" featuring Ludek in goal.
Welcome to Uniquely Sporting's sports shop / store page for QUEEN'S PARK RANGERS FC football memorabilia & Q.P.R. soccer collectables, with a great collection of autographed & signed items: photos, prints, posters, cards, balls, boots, shirts, clothing, books & First Day Covers ...
PLEASE USE THE CONTACT US FORM...
FOR FURTHER DETAILS ON THE ABOVE ITEMS.
IF YOU ARE LOOKING FOR A SPECIFIC ITEM OR SPORTS STAR / TEAM / EVENT.
IF YOU HAVE A "UNIQUELY SPORTING" ITEM OF MEMORABILIA YOU WANT TO SELL, PLEASE SEND DETAILS WITH YOUR VALUATION & A CONTACT EMAIL / PHONE NUMBER.
Please note we cannot always reply to every enquiry given the amount of mail we receive. We will be in touch only if we are interested.
IF YOU HAVE ANY OTHER QUESTIONS...
WE LOOK FORWARD TO HEARING FROM YOU! -