PETER OSGOOD Memorabilia
(Chelsea, Southampton & England - 1947-2006)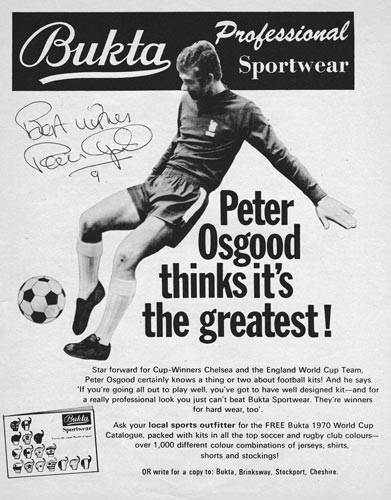 PETER OSGOOD



RARE
Signed Bukta Professional Sportswear soccer magazine advert page (c 1970).

Approx A4 size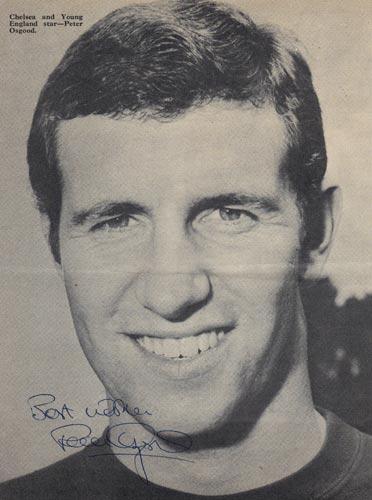 PETER OSGOOD
Signed full-page football magazine portrait pic.
(c. 1969)
Approx size: 19 x 26 cms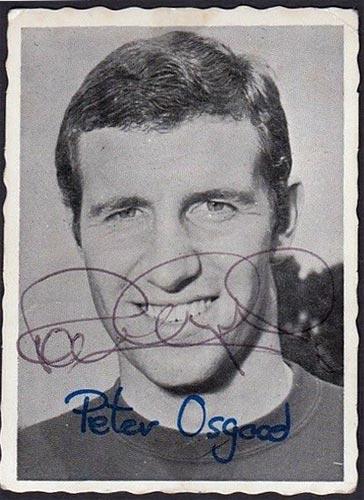 PETER OSGOOD
Signed A&BC Footballers card (No. 1)
with crinkle cut edges.
(c. 1969)
Approx size: 5 x 7 cms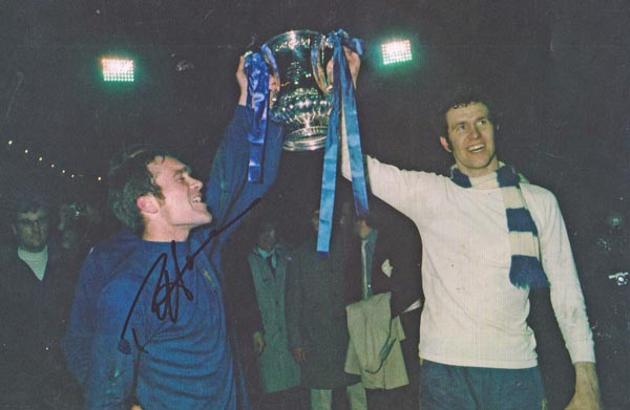 RON 'Chopper' HARRIS
Signed 1970 FA Cup Final winners colour photo.

The Chelsea captain is pictured with PETER OSGOOD & the FA Cup trophy.

Photo approx A4 size.


---------------------------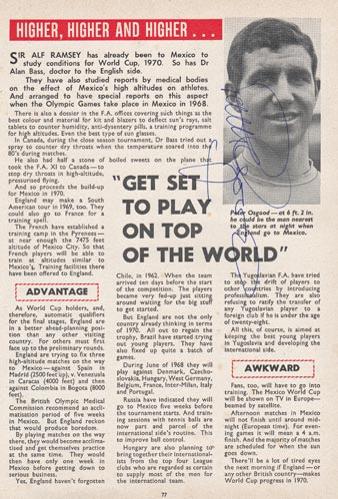 PETER OSGOOD



Signed Football Annual page article about the upcoming 1970 World Cup Finals in Mexico, at which Osgood (pictured) was hotly tipped to play an important role for England.

Approx size: 20 x 28 cms

Welcome to the Uniquely Sporting Sports Memorabilia page for Chelsea & England football legend PETER OSGOOD memorabilia and Chelsea FC memorabilia.