PETER OSGOOD Memorabilia
(Chelsea, Southampton & England - 1947-2006)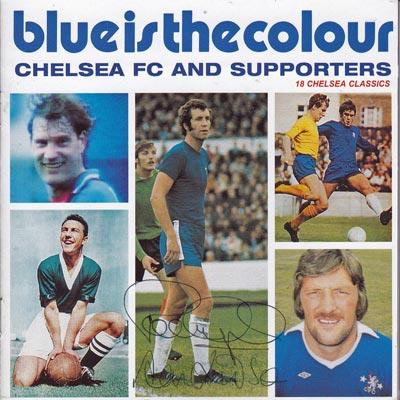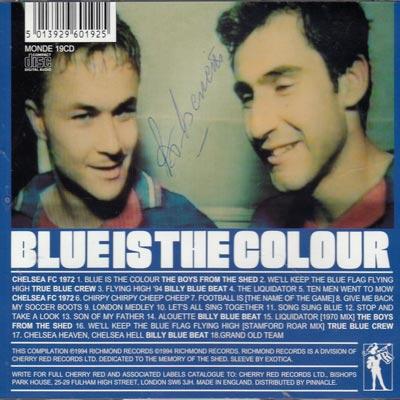 PETER OSGOOD



Signed "Blue is the Colour" Chelsea FC CD.

Insert also signed on front by ALAN HUDSON & on reverse by PETER BONETTI.
CD disc present with 18 songs.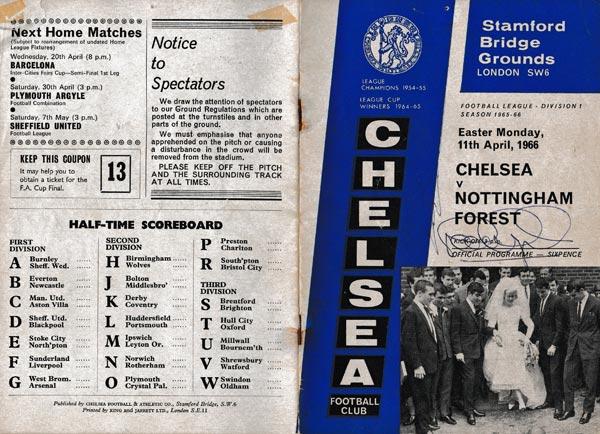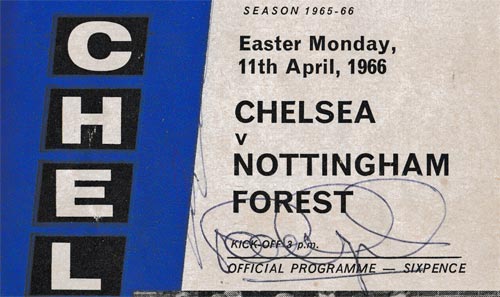 ---------------------------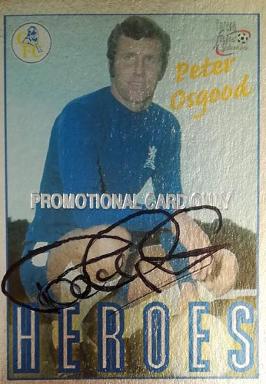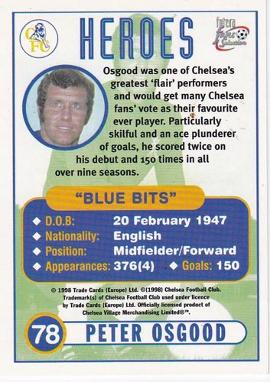 PETER OSGOOD



Signed Futera Heroes trading card No 78.

Promotional Copy
Approx size: 6.5 x 9 cms
---------------------------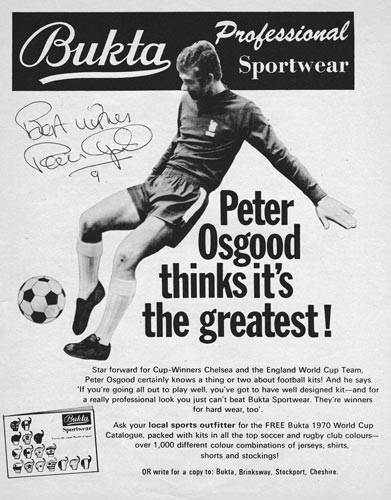 PETER OSGOOD



RARE
Signed Bukta Professional Sportswear soccer magazine advert page (c 1970).

Approx A4 size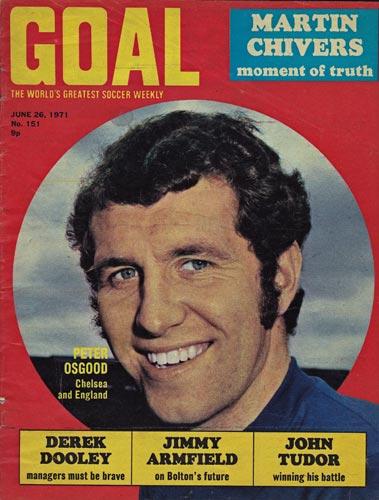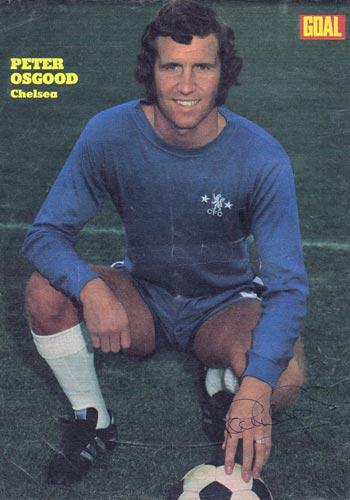 PETER OSGOOD
Signed full-page "Goal magazine" poster pic +
Cover pic for "Goal magazine" June 26, 1971.
Approx pic size: 20 x 29 cms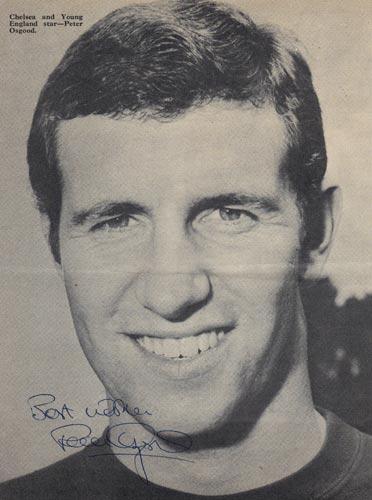 PETER OSGOOD
Signed full-page football magazine portrait pic.
(c. 1969)
Approx size: 19 x 26 cms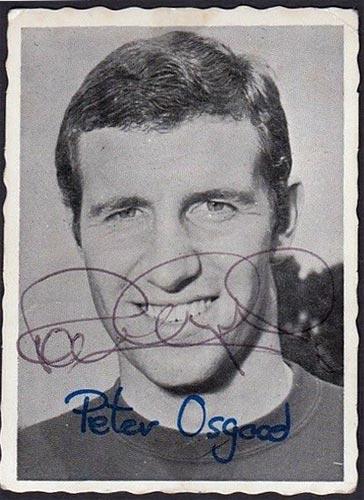 PETER OSGOOD
Signed A&BC Footballers card (No. 1)
with crinkle cut edges.
(c. 1969)
Approx size: 5 x 7 cms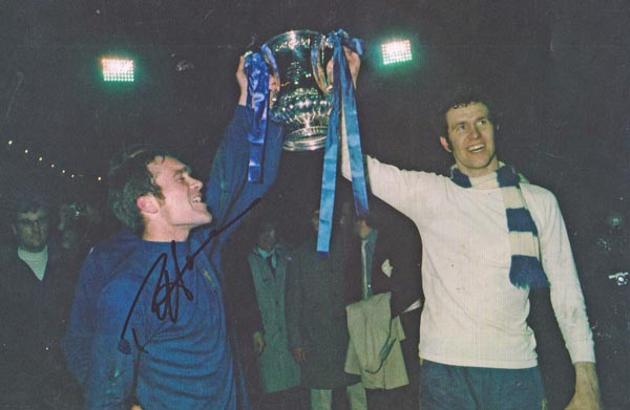 RON 'Chopper' HARRIS
Signed 1970 FA Cup Final winners colour photo.

The Chelsea captain is pictured with PETER OSGOOD & the FA Cup trophy.

Photo approx A4 size.

---------------------------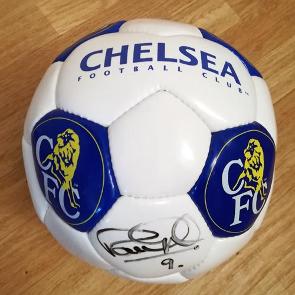 PETER OSGOOD



Signed Official Chelsea FC HYPRO Football.

Size 5
Deflated for posting

SOLD £100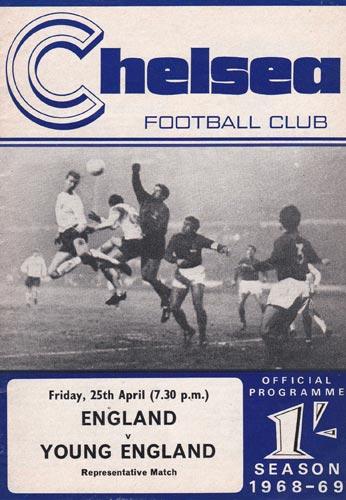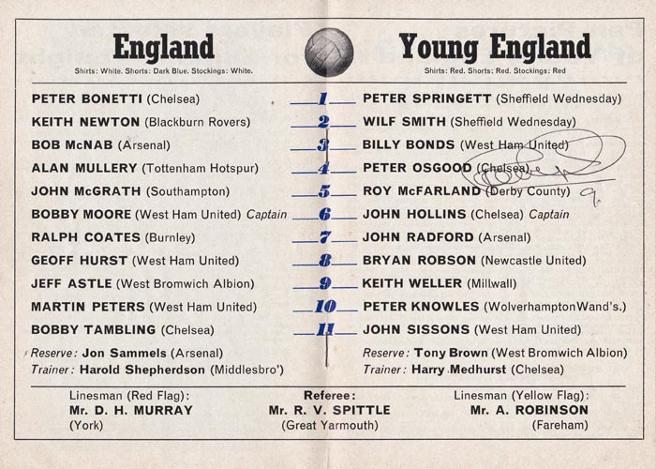 PETER OSGOOD
Signed England v Young England Programme
Representative Match at Stamford Bridge (25 April 1969)
SOLD £50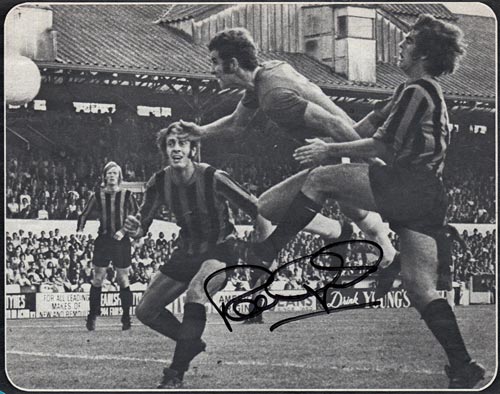 PETER OSGOOD



Signed B&W magazine action pic - heading the ball for Chelsea.

Approx size: 20 x 16 cms

SOLD £35

Welcome to the Uniquely Sporting Sports Memorabilia page for Chelsea & England football legend PETER OSGOOD memorabilia and Chelsea FC memorabilia.