ENGLAND FOOTBALL LEGENDS MEMORABILIA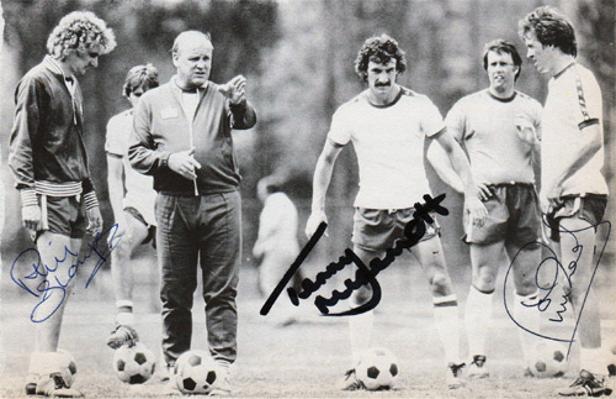 LIVERPOOL FC PLAYERS

B&W magazine pic signed by Phil Thompson, Terry McDermott & Phil Neal at England training camp with coach Ron Greenwood.

Approx size: 19 x 12.5 cms

S O L D £35

==================

INDIVIDUAL ENGLAND PLAYERS
(Listed alphabetically)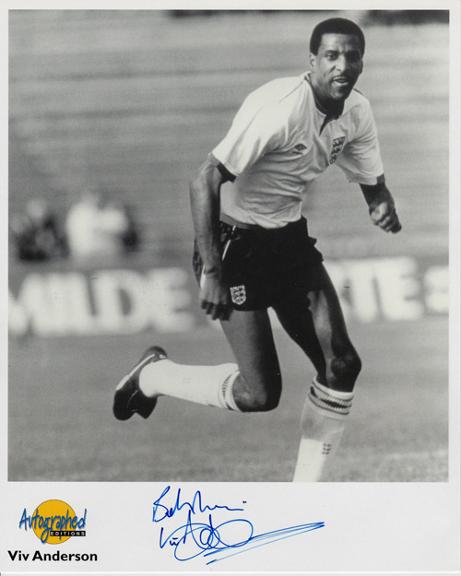 VIV ANDERSON
(Nottm Forest, Arsenal, Man Utd & England)
Signed Autographed Editions England photo card.
Anderson was the first black football player
to represent England in a full international match.
Approx A4 size

S O L D £25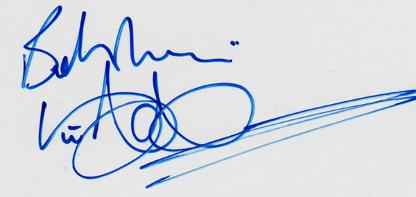 CHARLES BUCHAN Memorabilia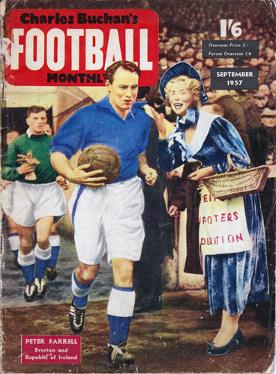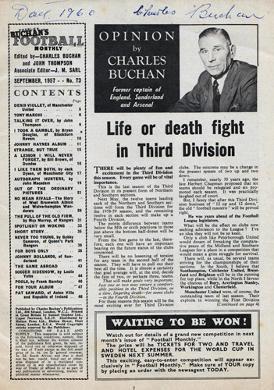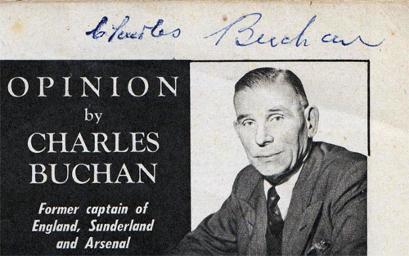 CHARLES BUCHAN
Signed September 1957 issue of Charles Buchan's Football Monthly. Autographed on page 3 above the Opinion feature.
Very Rare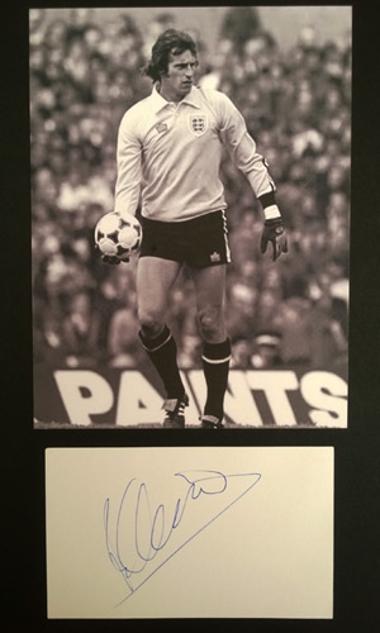 RAY CLEMENCE
(Liverpool & England)
Autographed England Football display.
TREVOR FRANCIS Memorabilia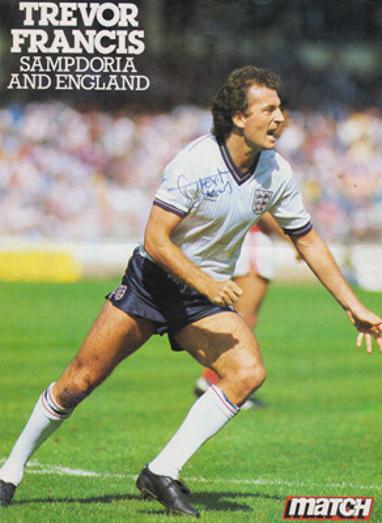 TREVOR FRANCIS
(Nottm Forest, Sampdoria & England)
Signed colour Match football magazine full page poster.

Approx size: 20 x 26 cms.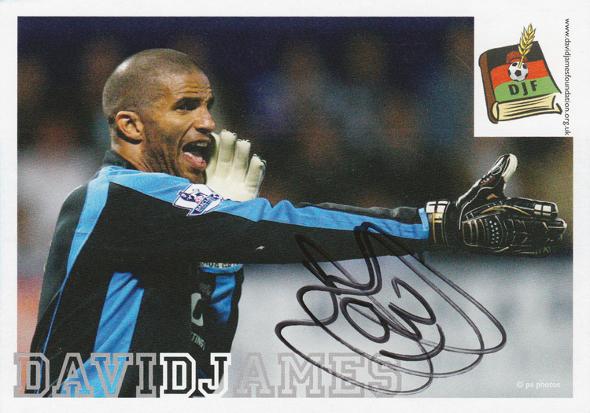 DAVID JAMES
(Watford, Liverpool, Aston Villa, West Ham,
Man City, Portsmouth & England)

Signed DJF David James Foundation Malawi promotional card.


SOLD £10
FRANK LAMPARD Memorabilia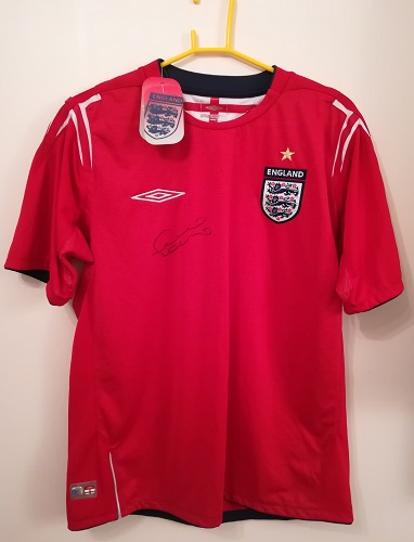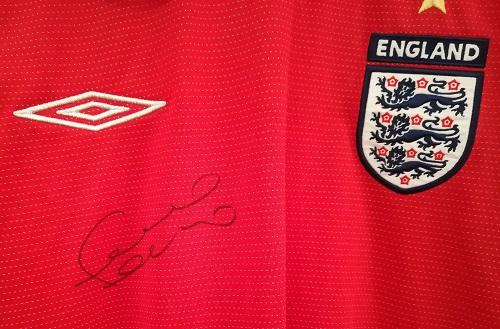 FRANK LAMPARD
Signed England replica red Umbro shirt with original tags.

SOLD £75

KEVIN REEVES
(Norwich City, Man City & England)

Signed colour magazine pic.

Approx size: 8 x 21 cms
SIR BOBBY ROBSON Memorabilia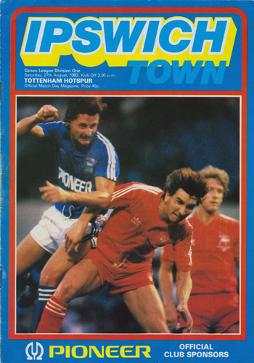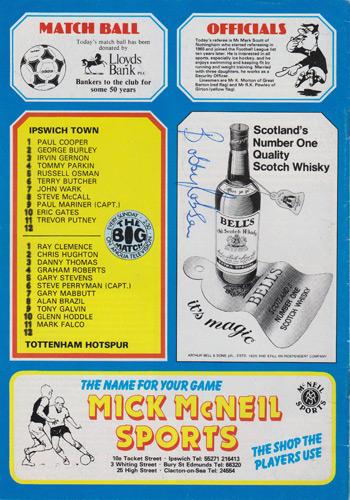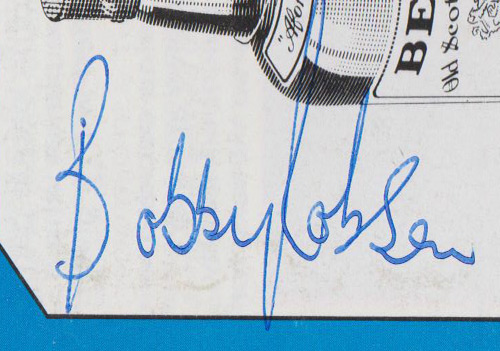 BOBBY ROBSON
Signed Ipswich Town FC football programme v Tottenham Hotspur in a Canon League Division One match on 27th August 1983 at Portman Road.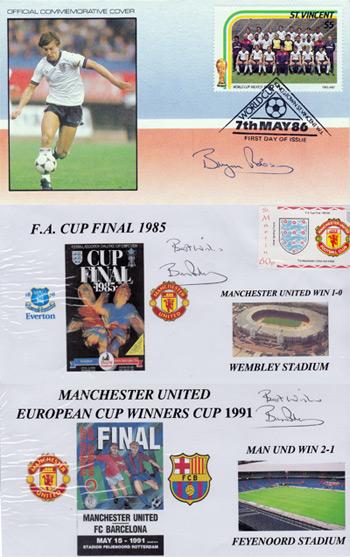 BRYAN ROBSON
Manchester United & England captain
signed World Cup First Day Cover and
commemorative football envelopes.

1986 World Cup Finals
Official St Vincent stamp issue.

1985 FA Cup Final
Man Utd 1 v Everton 0

1991 European Cup-Winners Cup
Man Utd 2 v Barcelona 1
-------------------------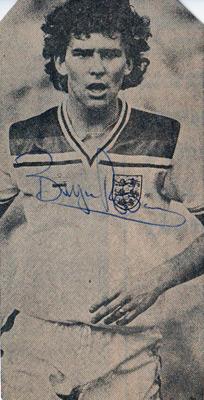 BRYAN ROBSON



Signed B&W newspaper pic.

Approx size: 6.5 x 13 cms.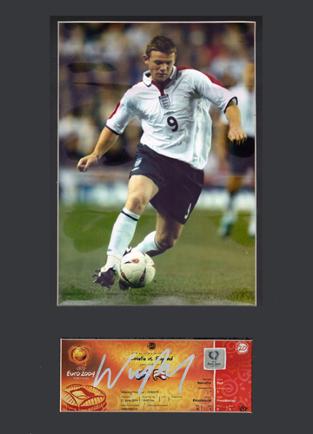 WAYNE ROONEY

Signed Euro 2004 European Championships Ticket (England v Croatia) mounted with colour action photo of Rooney playing for England.

Approx A3 size.

SOLD £140

PETER SHILTON MEMORABILIA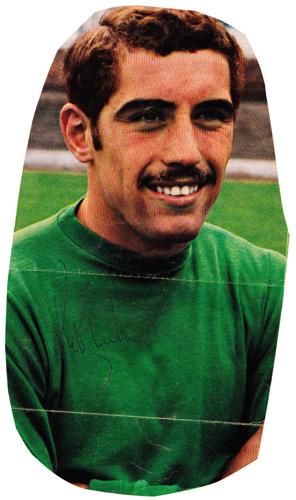 PETER SHILTON
(Leicester City, Stoke City, Nottm Forest & England)

Signed 1960s magazine pic.

*Scrapbook quality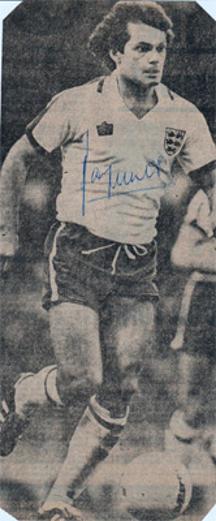 RAY WILKINS
(Chelsea, Man Utd & England)


Signed B&W magazine pic.

Approx size: 10 x 23 cms


SOLD £10
Welcome to Uniquely Sporting's sports shop / store page for ENGLAND football memorabilia & soccer collectables, with a great collection of legends autographed & signed items: photos, prints, posters, cards, balls, boots, shirts, clothing, books & First Day Covers ....
PLEASE USE THE CONTACT US FORM...
FOR FURTHER DETAILS ON THE ABOVE ITEMS.
IF YOU ARE LOOKING FOR A SPECIFIC ITEM OR SPORTS STAR / TEAM / EVENT.
IF YOU HAVE A "UNIQUELY SPORTING" ITEM OF MEMORABILIA YOU WANT TO SELL, PLEASE SEND DETAILS WITH YOUR VALUATION & A CONTACT EMAIL / PHONE NUMBER.
Please note we cannot always reply to every enquiry given the amount of mail we receive. We will be in touch only if we are interested.
IF YOU HAVE ANY OTHER QUESTIONS...
WE LOOK FORWARD TO HEARING FROM YOU! -