CLIVE LLOYD Memorabilia

(Lancs CCC & West Indies)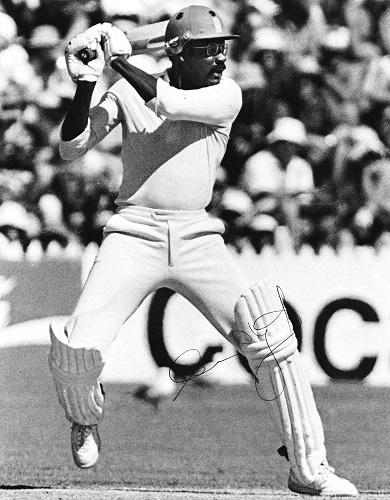 CLIVE LLOYD
Signed West Indies B&W cricket pic batting against Australia at Adelaide.

Pic approx 20 x 25 cms
--------------------------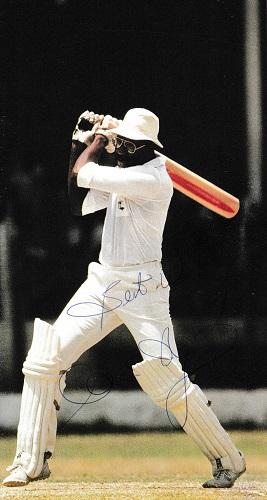 CLIVE LLOYD
Signed (with "Best Wishes") West Indies cricket pic batting against England at Bridgetown, Barbados.

Pic approx 13 x 24 cms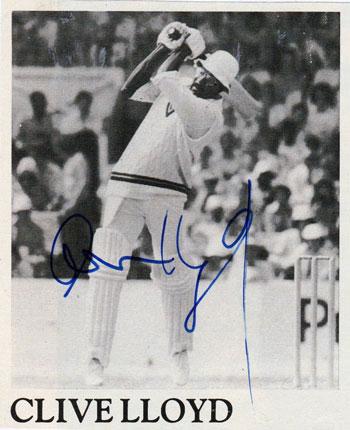 CLIVE LLOYD
Signed West Indies cricket pic.

Pic approx 3 x 4 ins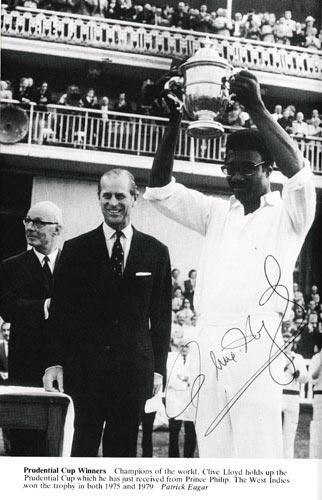 CLIVE LLOYD
Signed West Indies B&W cricket book page holding the 1979 World Cup Trophy, as the winning captain

Pic approx 14 x 19 cms

SOLD £15
--------------------------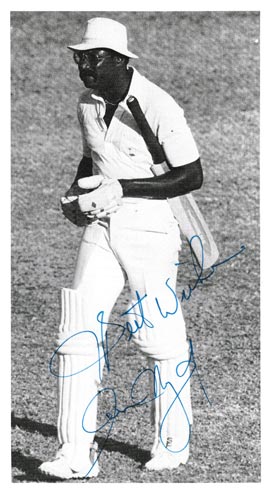 CLIVE LLOYD
Signed B&W West Indies cricket pic:
"End of Another Great Innings"

Pic approx 11 x 21 cms

SOLD £15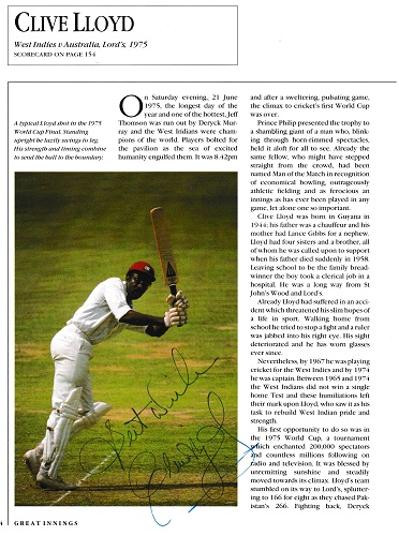 CLIVE LLOYD
Signed (with Best Wishes) "Great Innings" book page

Pic size approx A4

SOLD £15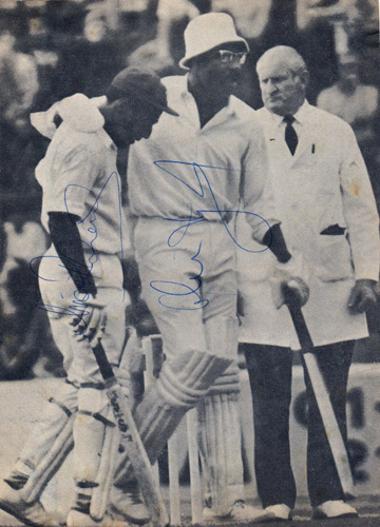 CLIVE LLOYD & VIV RICHARDS
Signed B&W West Indies cricket pic.

Approx size: 16 x 25 cms

SOLD £35
--------------------------
signed cricket print
A John Ireland caricature print of former West Indies cricket captain and Lancashire county legend CLIVE LLOYD - the Big Cat!
with no personal dedication just
"Best Wishes Clive Lloyd".


Print comes in a card frame / backing and measures approx:
11.5" x 8 " (29 cm x 20 cm)

S O L D £50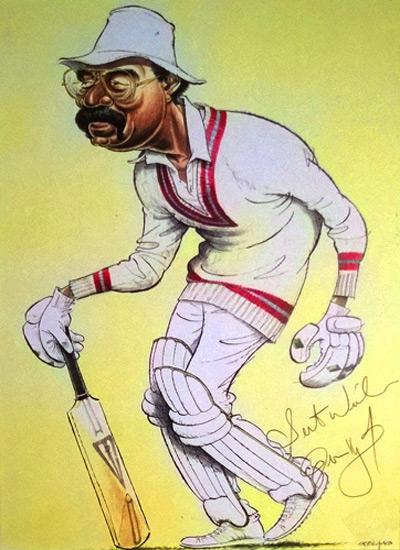 ============

Welcome to our web page for West Indies cricket captain CLIVE LLOYD and his signed cricketing memorabilia.


CLICK HERE for the main
CRICKET MEMORABILIA CATALOGUE
CLICK HERE for the WEST INDIES
CRICKET MEMORABILIA CATALOGUE