ROB KEY MEMORABILIA
(KENT & ENGLAND CRICKET)
ROB KEY v Princes GC Golf Pro.
As part of Darren Steven's Boughton GC Golf Day he set up a driving challenge on the tenth hole. Here the former Kent cricket captain Rob Key takes on Princes GC Pro Ronan McGuirk with unexpected results.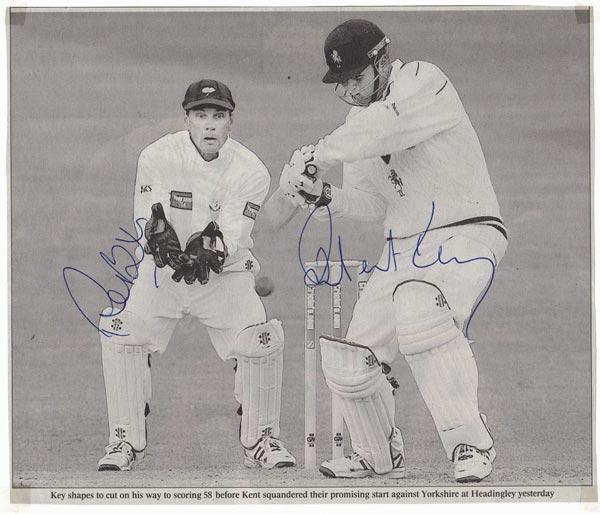 ROB KEY

Signed 2001 B&W newspaper pic batting against Yorkshire.

Also signed by Yorks CCC wicket-keeper Richard Blakey.

Approx size: 21 x 18 cms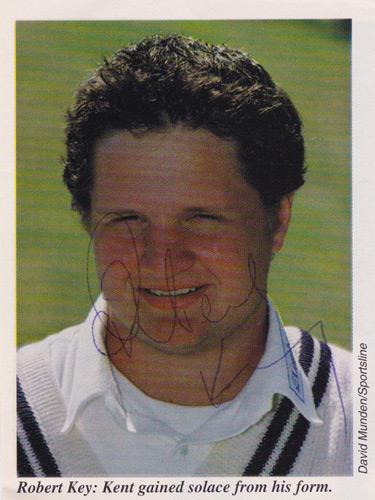 ROB KEY
signed portrait mag pic.
6x8 cms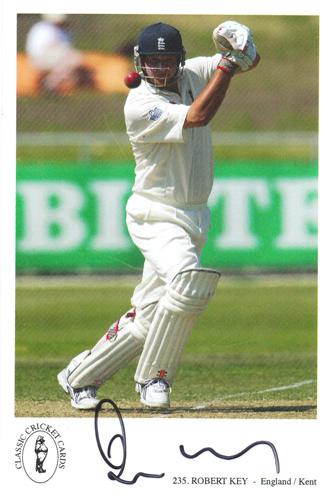 ROB KEY
Signed England / Kent Classic
Cricket Postcard #235.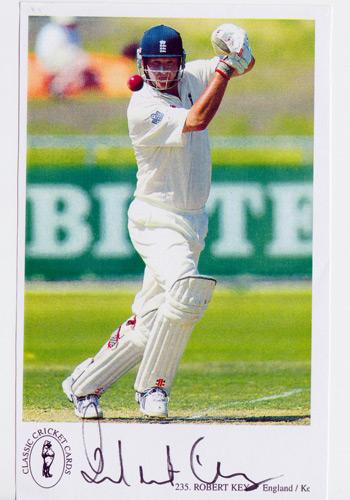 ROB KEY Autograph
Signed England Classic Cricket Postcard print
(not the card, autograph original)
£7.50 (inc P&P) UK only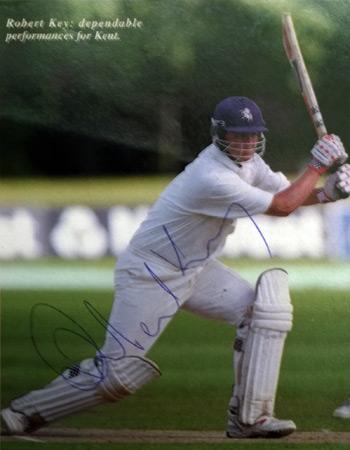 ROBERT KEY
Signed Kent CCC magazine small pic.
7x8 cms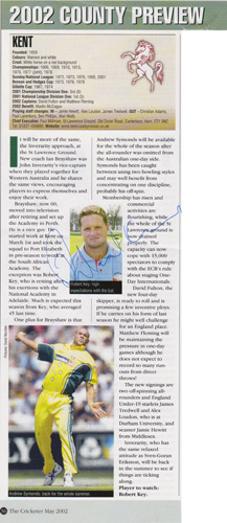 ROB KEY
Signed Cricketer magazine 2002 Kent Cricket Season Preview
"Player to Watch: Robert Key - High Expectations with the bat"
Approx size: 28 x 10 cms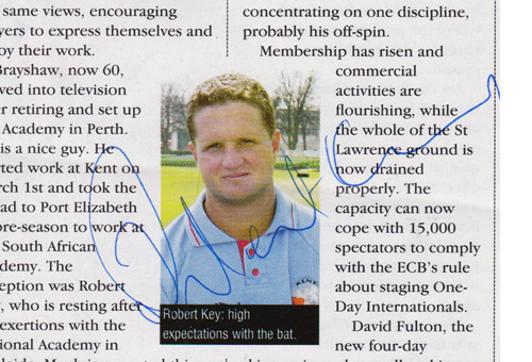 Welcome to the Uniquely Sporting Sports Memorabilia page for Rob Key Memorabilia and Robert Key Kent cricket memorabilia and Uniquely Sporting's 2016 KCCC shirt
sponsorship news.