GERAINT JONES Memorabilia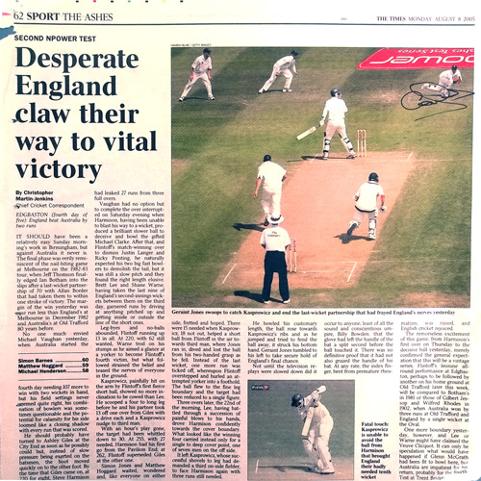 GERAINT JONES
Signed "The Catch" article & pic from back page of "The Times" after his catch off Michael Kasprovicz won the Second Test at Edgbaston in the 2005 Ashes.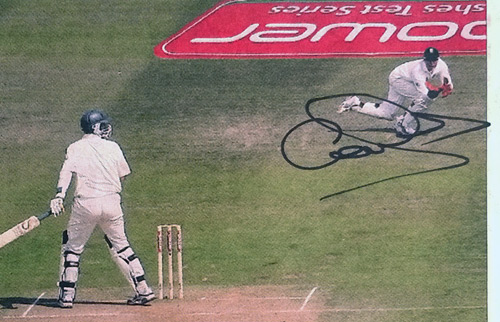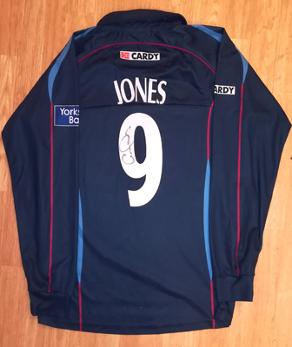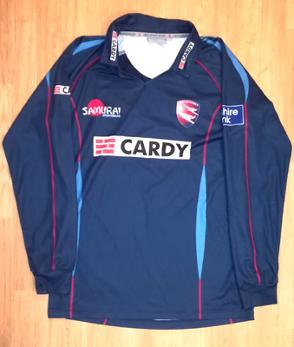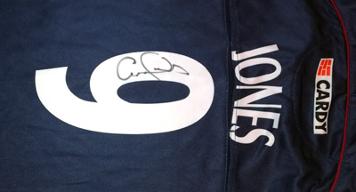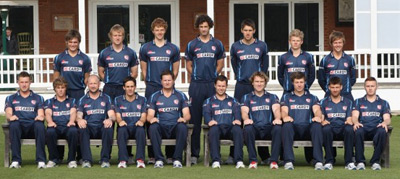 GERAINT JONES
Signed 2012 Kent Spitfires one-day cricket player issued / match worn shirt. Autographed front & back.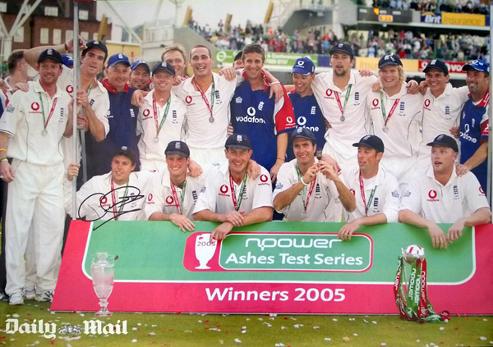 GERAINT JONES
Signed England's 2005 Ashes victory Daily Mail.poster.

Large! Approx A2 size.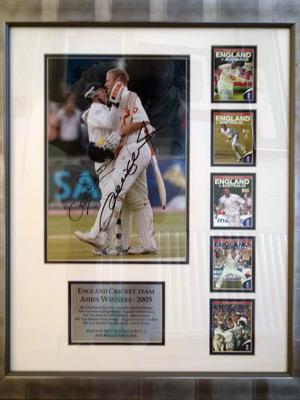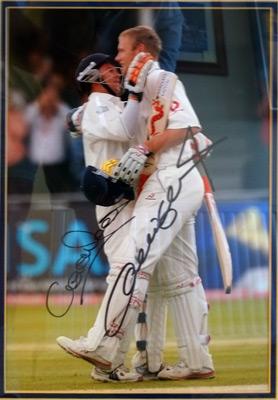 2005 ASHES MEMORABILIA
Andrew Flintoff & Geraint Jones signed England Cricket Team Ashes Winners montage with autographed colour photo & five vignettes of each match in the series.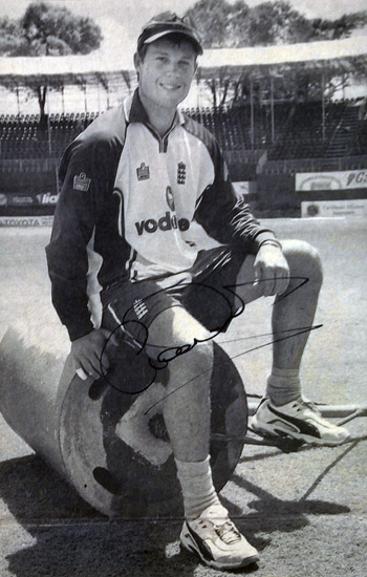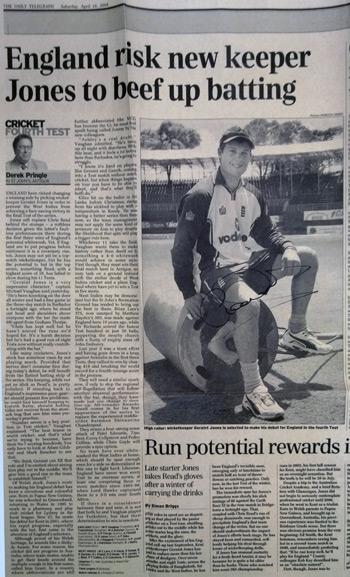 GERAINT JONES
Signed England Test Cricket Daily Telegraph newspaper article by Derek Pringle
reporting on Geraint's Test debut in the Fourth Test v West Indies
in Antigua (April 2004)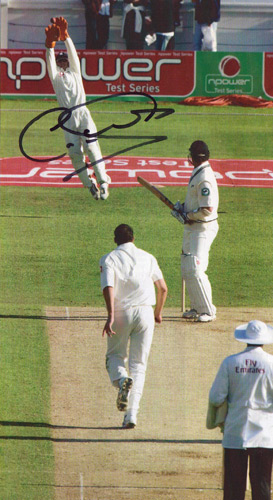 GERAINT JONES
Signed England v New Zealand at Headingley pic of Jonesy leaping high to snaffle a catch behind off Steve Harmison.

Approx size: 11 x 20 cms
Colour magazine pic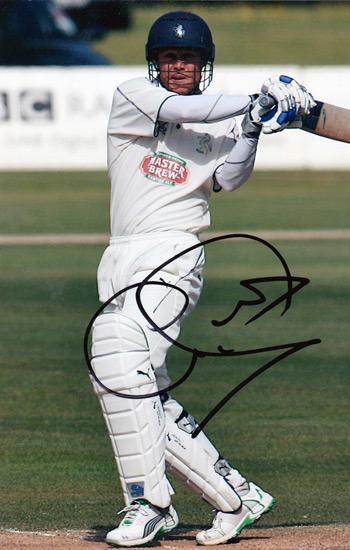 GERAINT JONES
Signed Kent CCC photo
(10cm x 15cm)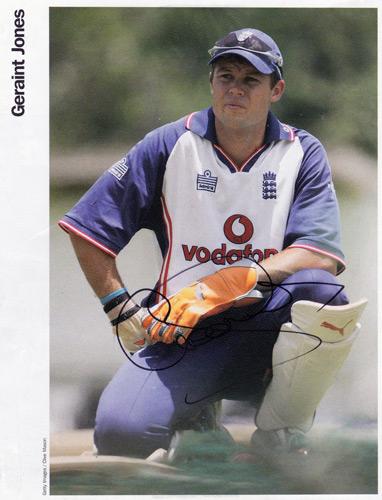 GERAINT JONES
Signed England Test wicket keeper pic