SIR DONALD BRADMAN Memorabilia

(New South Wales & Australia)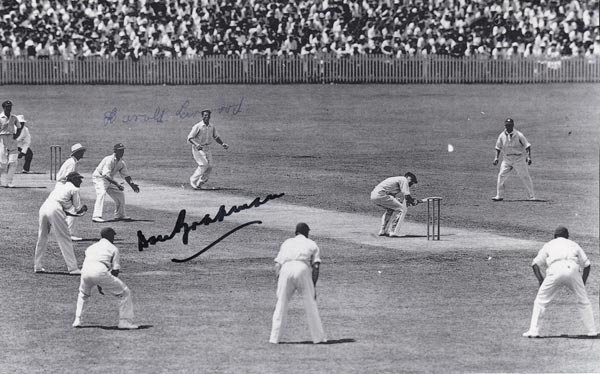 1932-33 BODYLINE SERIES
B&W magazine pic of Harold Larwood bowling to Bill Woodfull, with the controversial leg-side theory field.

Signed by Larwood and Don Bradman.

Approx size: 21 x 13 cms.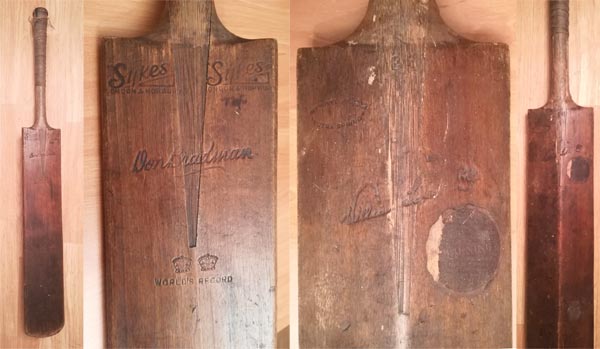 Sir DON BRADMAN
Sykes (London & Horbury) "World Record" cricket bat with imprinted autograph of 'The Don'

Vintage (c 1932)
Bat in good condition.
Handle retains some original stringing.

Please CONTACT US
with offers to buy (inc P&P) or for more info.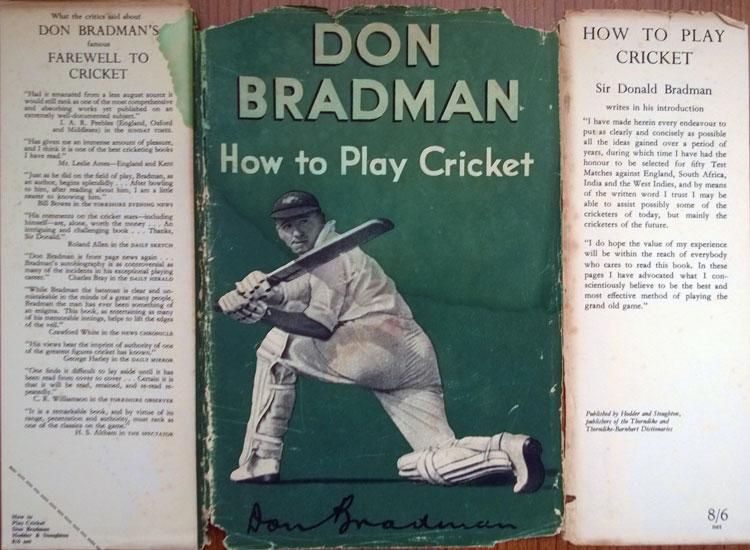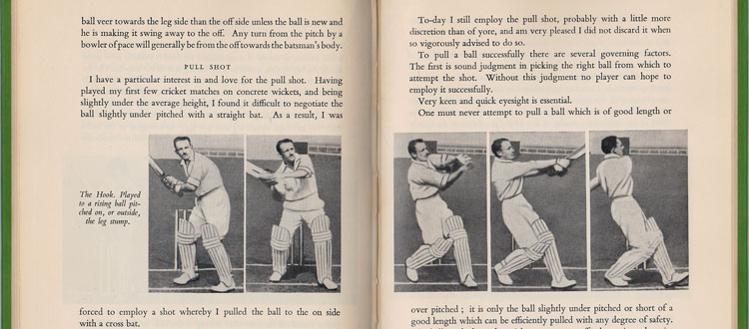 Don Bradman "How To Play Cricket" book (1953)
with Original Cover Sleeve in two pieces with damage to edges.
and Photo Sequences of 'The Don' in action.
CLICK HERE for the main
CRICKET MEMORABILIA CATALOGUE
CLICK HERE for more
AUSTRALIAN CRICKET MEMORABILIA