SIR DONALD BRADMAN Memorabilia
(New South Wales & Australia) Signed Cricket Collectables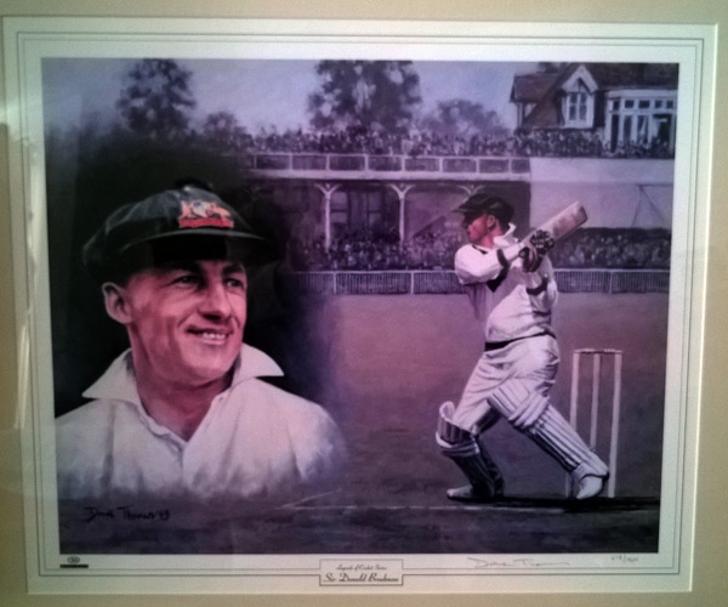 SIR DON BRADMAN
Dave Thomas "Legends of Cricket" print - signed by the artist.
Limited edition
Framed / No: 618/800


COLLECTION ONLY:
Large, glass framed print .

Please Contact Us for Price & Collection Options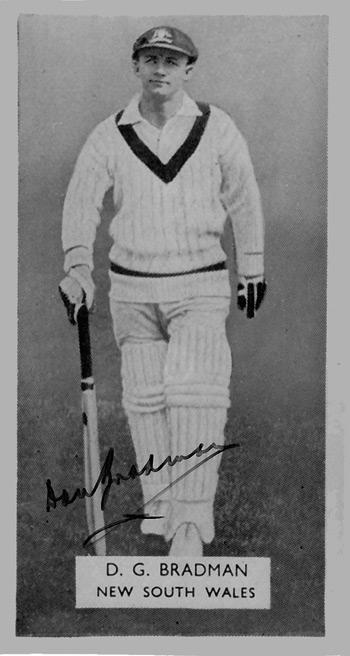 D.G. BRADMAN


Signed B&W
New South Wales
player postcard.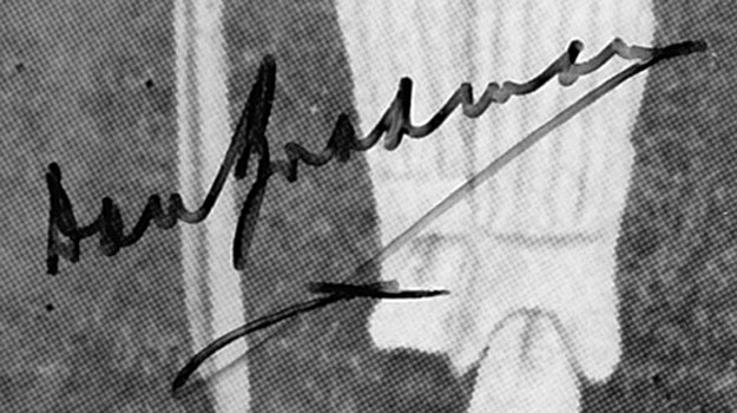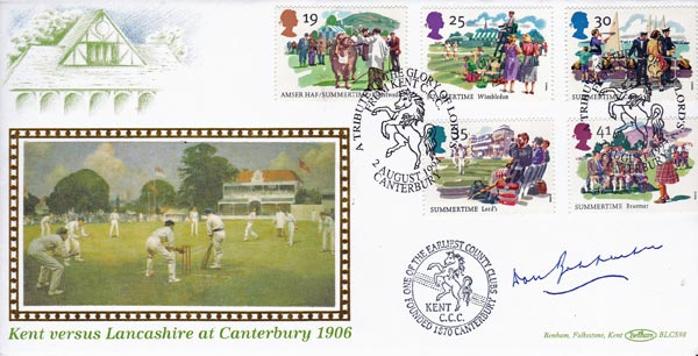 DON BRADMAN


Signed Kent Cricket First Day Cover.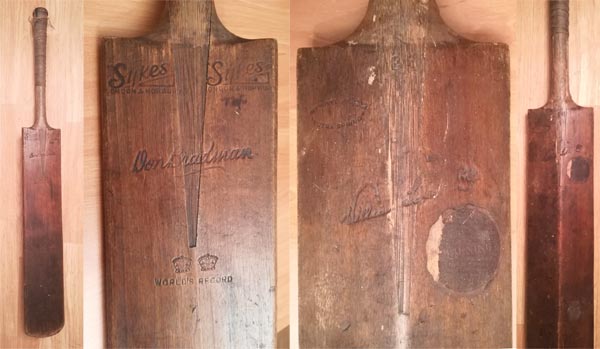 Sir DON BRADMAN
Sykes (London & Horbury) "World Record" cricket bat with imprinted autograph of 'The Don'

Vintage (c 1932)
Bat in good condition.
Handle retains some original stringing.

Please CONTACT US
with offers to buy (inc P&P) or for more info.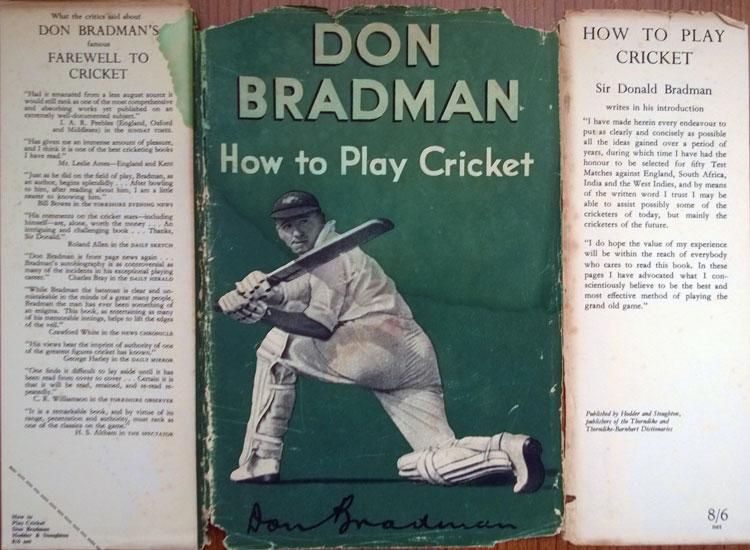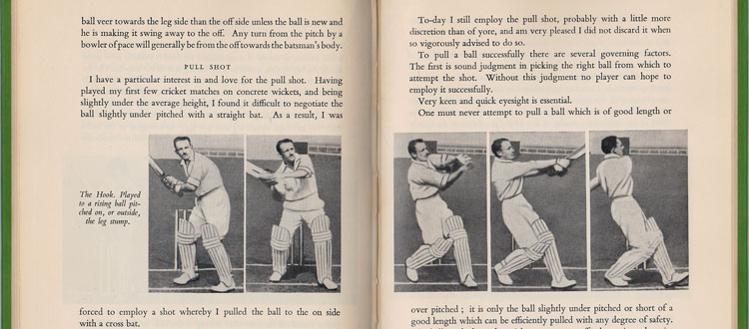 Don Bradman "How To Play Cricket" book (1953)
with Original Cover Sleeve in two pieces with damage to edges.
and Photo Sequences of 'The Don' in action.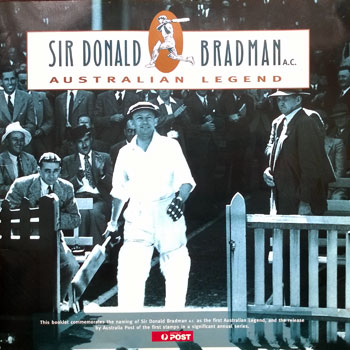 SIR DON BRADMAN
Australia Post Australian Legend
Commemorative Cricket Booklet.
"Australia Post commissioned this booklet to commemorate the issue in Jan 1997 of a new annual series of stamps, and the naming of Sir Donald Bradman as the first Australian legend."
Large Booklet measures 30x30cm
with 28 pages lavishly illustrated with photos and statistics from The Don's lifetime & career.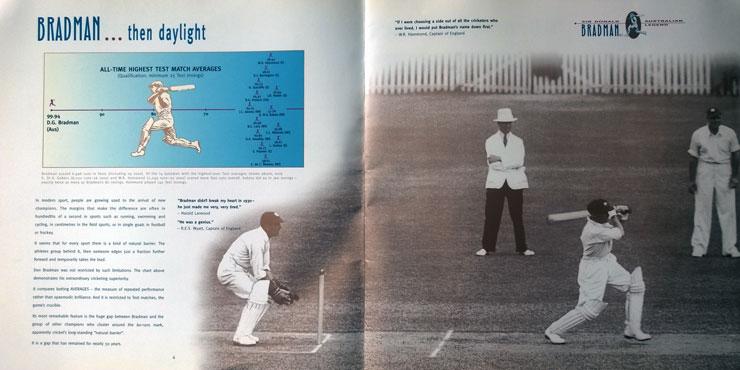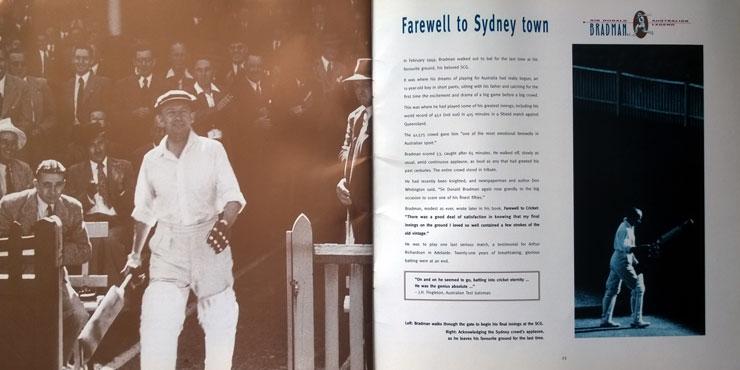 SIR DONALD BRADMAN
Australian Post Legend Commemorative Stamp & Souvenir 4-page Booklet + 10 x Don Bradman 45c stamps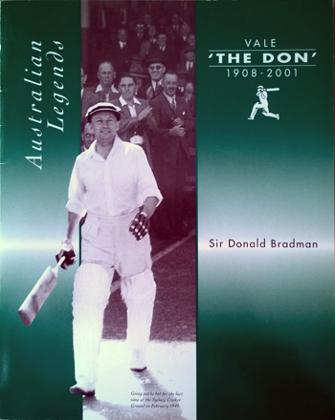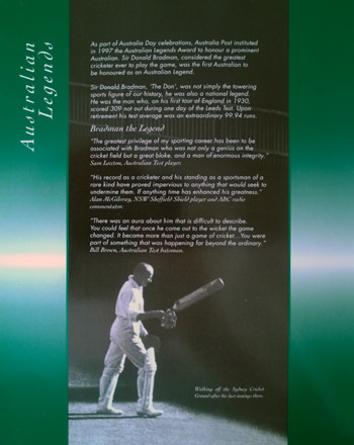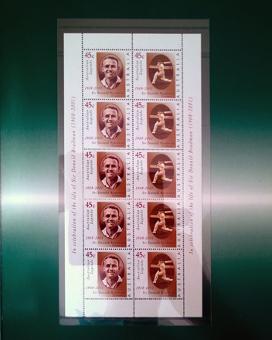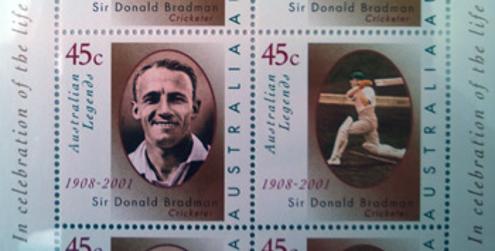 SIR DON BRADMAN
Special Tribute 1996 $5 Coin
by Westpac / Royal Australian Mint.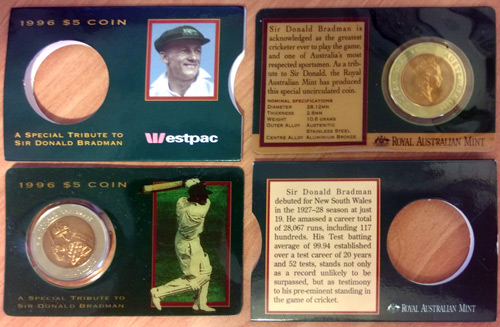 CLICK HERE for the main
CRICKET MEMORABILIA CATALOGUE
CLICK HERE for more
AUSTRALIAN CRICKET MEMORABILIA