CHRIS TAVARÉ Memorabilia
(Kent, Somerset & England)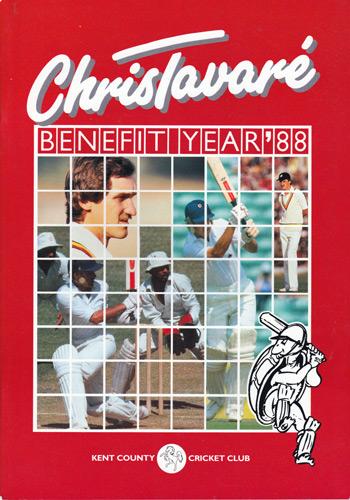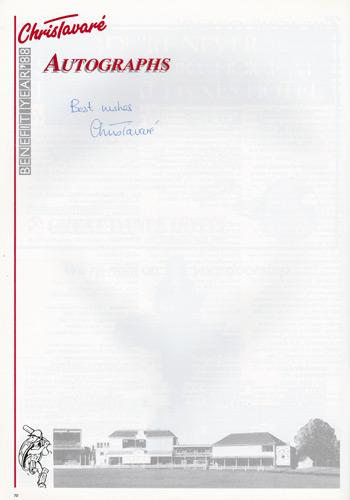 CHRIS TAVARÉ

Signed 1988 Kent CCC Benefit Brochure.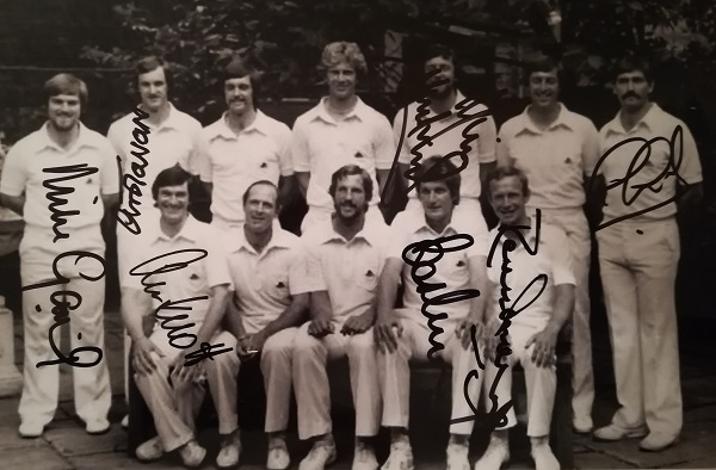 CHRIS TAVAR
É
ENGLAND TEST DEBUT

1980 England Test Match team photo (v West Indies at Trent Bridge) signed by 6 other players, inc Kent team-mates Alan Knott & Derek Underwood + Mike Gatting, Mike Hendrick, Graham Gooch & Bob Willis.

Approx size: 25 x 16 cms

-------------------------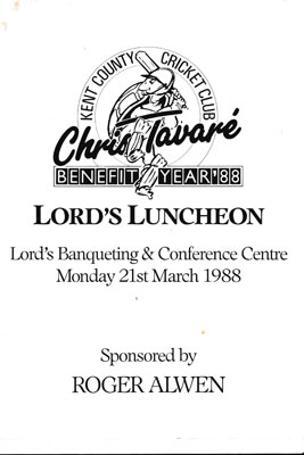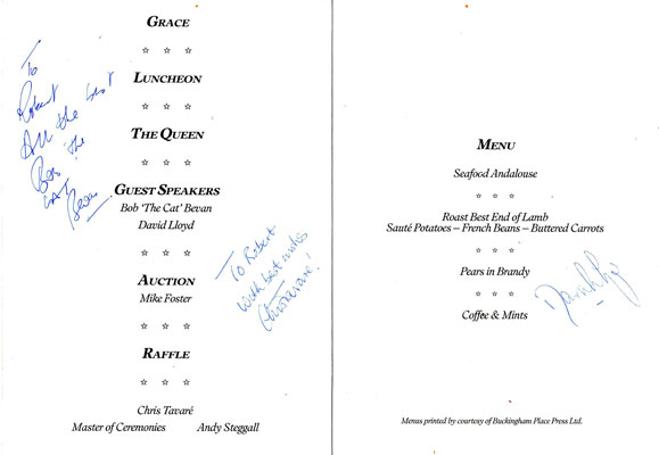 CHRIS

TAVARÉ
Signed & dedicated Kent CCC 1988 Benefit Year Lord's Luncheon Menu.
Also signed by David Lloyd and Kent President Bob 'the Cat' Bevan.
Approx A5 size booklet
-------------------------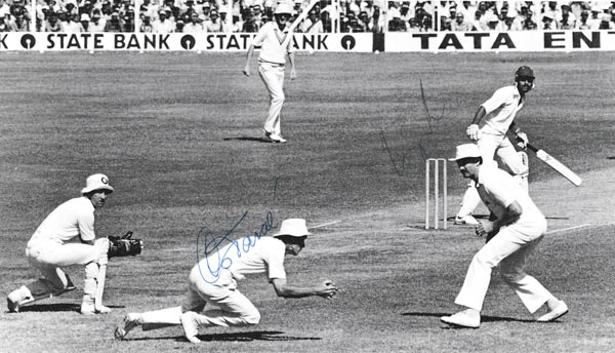 CHRIS TAVARÉ

Signed England Test match magazine pic
v India - taking a catch in the slips.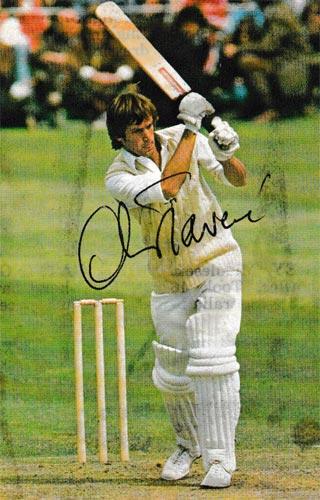 CHRIS

TAVARÉ



Signed colour magazine pic.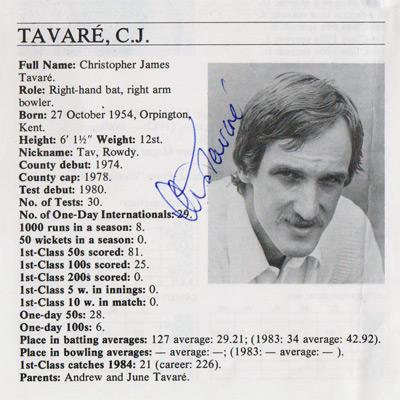 CHRIS

TAVARÉ



Signed Cricketer's Who's Who Bio Page.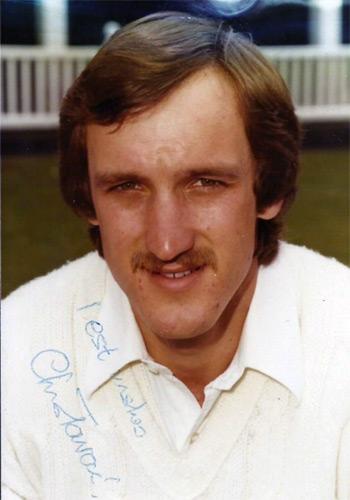 CHRIS

TAVARÉ


Signed colour portrait photo

Approx 8.5 x 12 cm

SOLD £15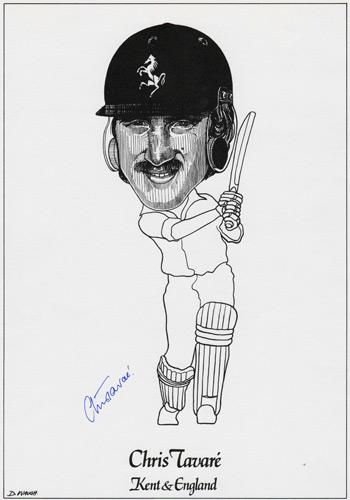 CHRIS TAVARE
Signed D. Waugh caricature print
Approx A4 size.
SOLD £20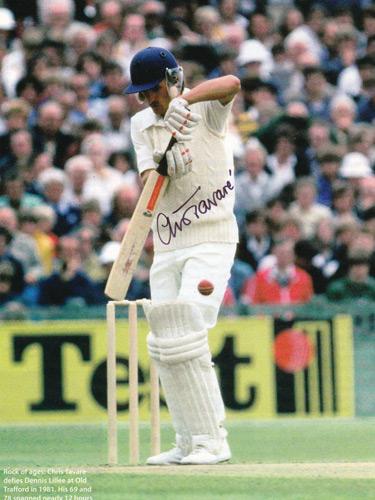 CHRIS TAVARÉ
Signed 1983 England v Australia
Ashes Test match magazine pic.
SOLD £15