BOBBY MOORE Memorabilia

(West Ham Utd, Fulham & England)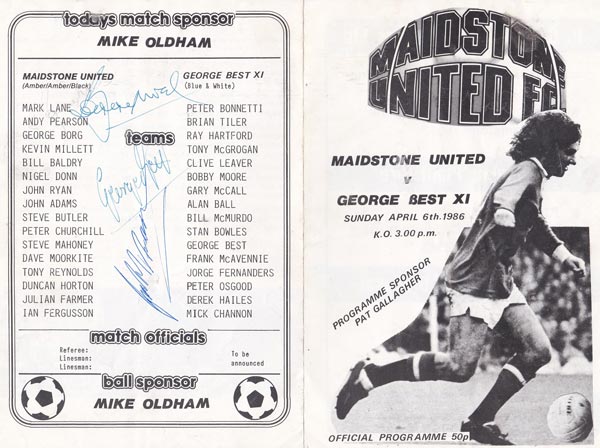 BOBBY MOORE & GEORGE BEST signed 1986 Maidstone United programme v George Best XI.
On Sunday April 6th, Man Utd legend Georgie Best took a team of soccer stars (inc Moore & Peter Osgood) to take on Maidstone Utd FC.
The back of the programme has been signed by Best & Moore, plus West Ham, & Celtic legend Frank McAvennie ("Scotland's answer to George Best").

Approx A5 size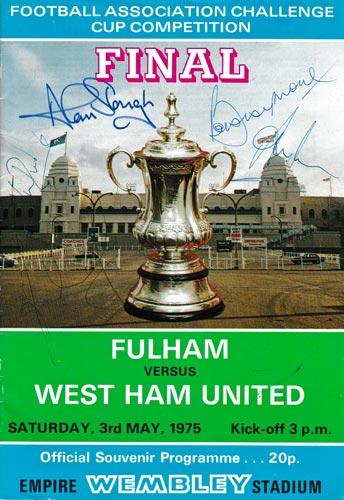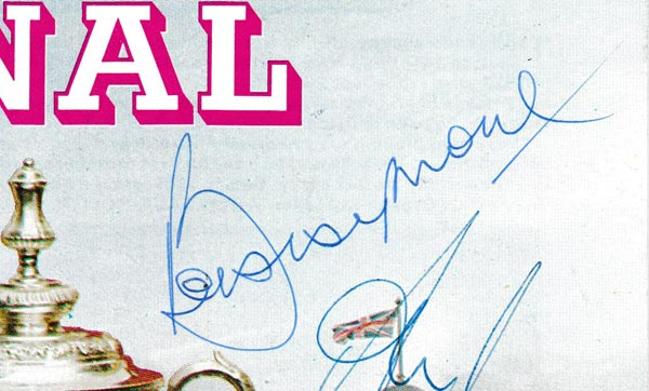 1980 FA CUP FINAL PROGRAMME
v West Ham Utd
Signed on front cover by Bobby Moore
(in his last playing appearance at Wembley Stadium)
+ Alan Mullery (capt), Viv Busby, Alan Slough & Jimmy Conway.

SOLD £200

-------------------------
SOLD £200
-----------------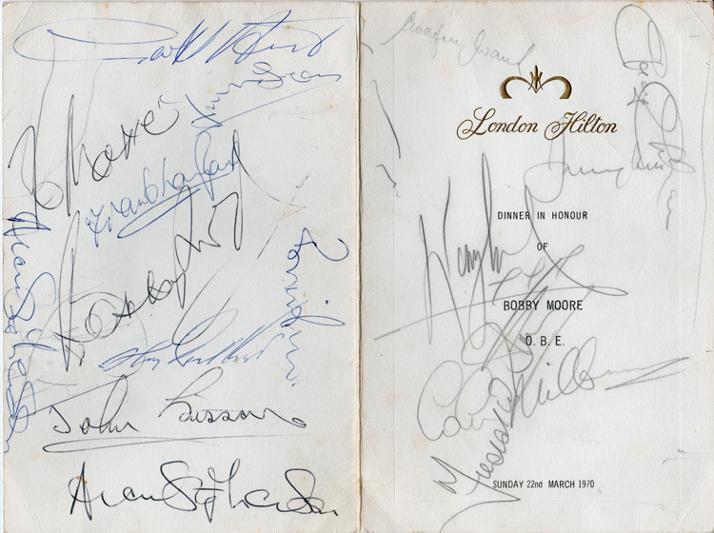 RARE !!
BOBBY MOORE signed Menu
for the Bobby Moore Tribute Dinner
at the London Hilton (March 1970).
Menu signed by 15 stars from

football, cricket and entertainment:
Bobby Moore (twice)
Geoff Hurst
Jimmy Greaves
Frank Lampard Snr.
Bobby Dear
Harry Redkanpp (twice)
Alan Stephenson (twice)
John Sissons
[all West Ham United]
Jimmy Hill (Fulham)
George Graham (Arsenal)
Colin Milburn
Godfrey Evans
[England Test cricketers]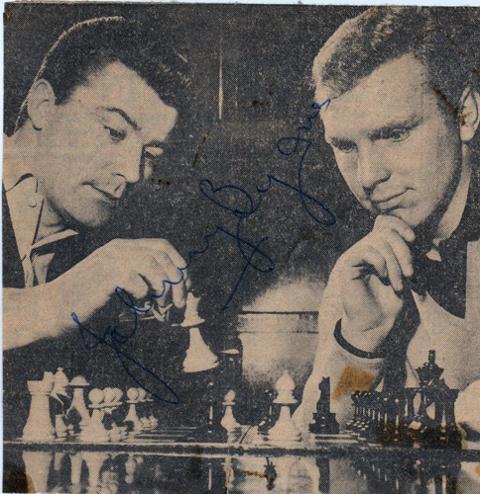 BOBBY MOORE

B&W Chess pic featuring Bobby Moore
Signed by West Ham Utd team-mate Johnny Byrne.
Approx size 5" x 5"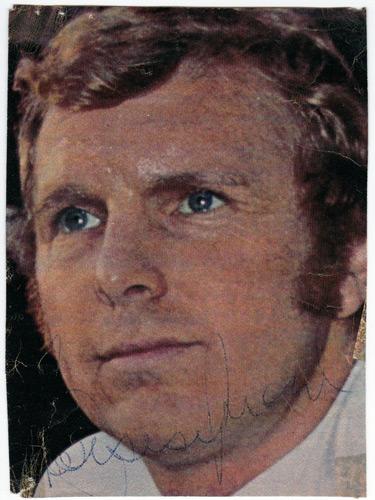 BOBBY MOORE
(West Ham, Fulham & England)
Signed colour mag pic cut out (c 1970)
Approx size 3.5" x 4.5"

SOLD £75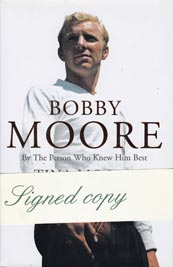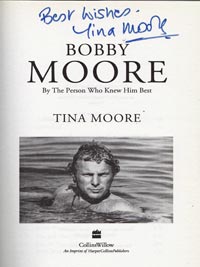 BOBBY MOORE

Signed biography "Bobby Moore By The Person Who Knew Him Best" by his widow TINA MOORE.

Published by Collins Willow (2005)

SOLD £35
Welcome to the Uniquely Sporting Sports Memorabilia page for Bobby Moore football memorabilia and Robert Moore memorabilia, and other soccer related football collectables and signed souvenirs for the England 1966 World Cup hero and Upton Park football legend, and Hammers football memorabilia.