ALAN IGGLESDEN Memorabilia
All profits to Iggy's Fund.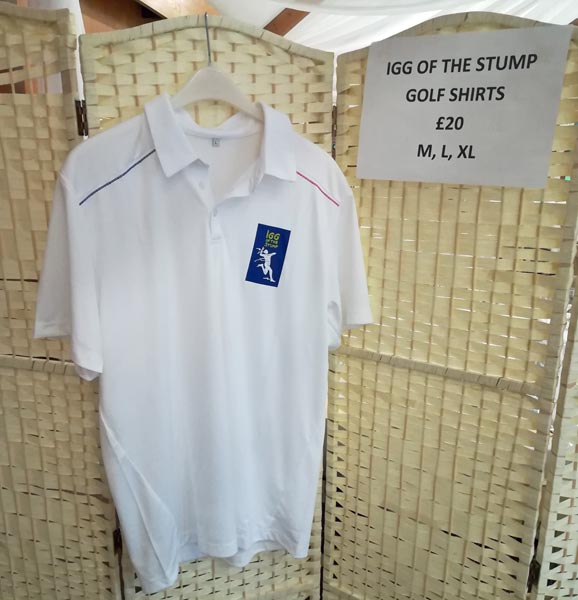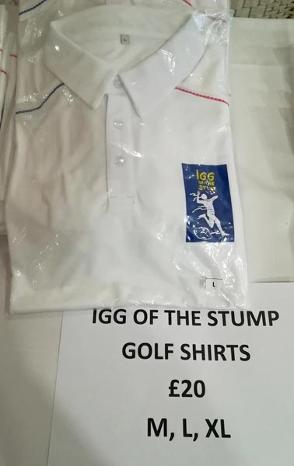 IGG OF THE STUMP
GOLF SHIRTS


White golf shirts available for the great price of £20 (+ P&P).
Sizes: Medium, Large and XL.
Choose size from the drop down menu (UK delivery only)
100% of profits goes to The Brain Tumour Charity.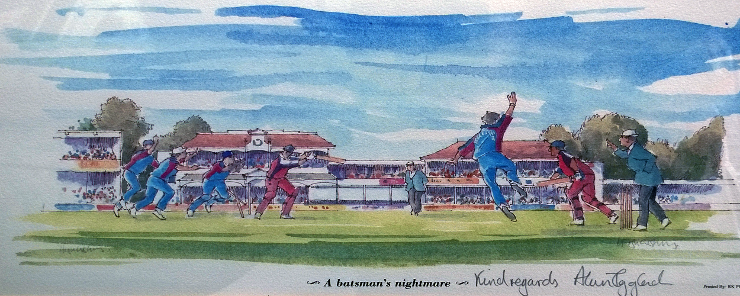 ALAN IGGLESDEN
(Westerham, Kent & England)
C

o-signed

Hugh Cushing

framed

Kent CCC cricket

prints of St Lawrence Ground,

Canterbury [2 x

55x35cm]
Above: "A Batsman's Nightmare" signed 'Kind Regards' featuring Igglesden bowling


Below: "I Can Dream, Can't I" signed 'Best Wishes'

featuring Iggy batting & hitting a SIX!?


[Not such a pipe dream as it happens, since Alan once hit TWO consecutive sixes - off Uniquely Sporting boss Colin M Jarman]

If you would like to bid for either or both prints, please Contact Us with your kind offer. For collection in Kent only.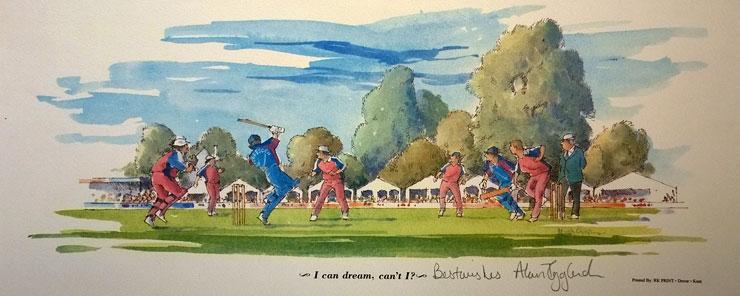 Uniquely Sporting is actively supporting Alan Igglesden and his efforts to raise funds and awareness for Iggy's Fund. For more info on Alan's legacy, his annual Iggy Golf Day and more, please visit his website at AlanIgglesden.com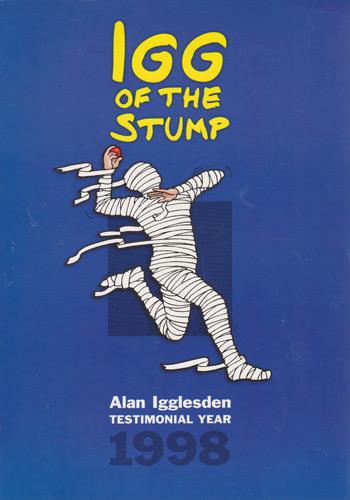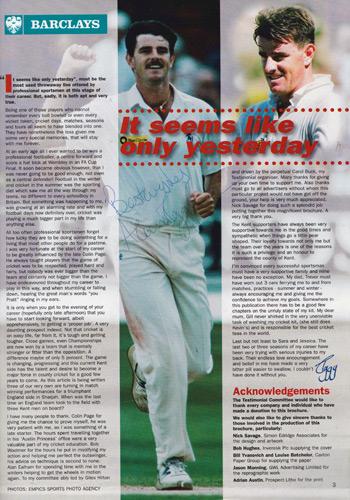 ALAN IGGLESDEN
Signed 1998 Kent cricket testimonial brochure.
ALAN IGGLESDEN
Signed Kent & England cricket Testimonial First Day Cover (1998).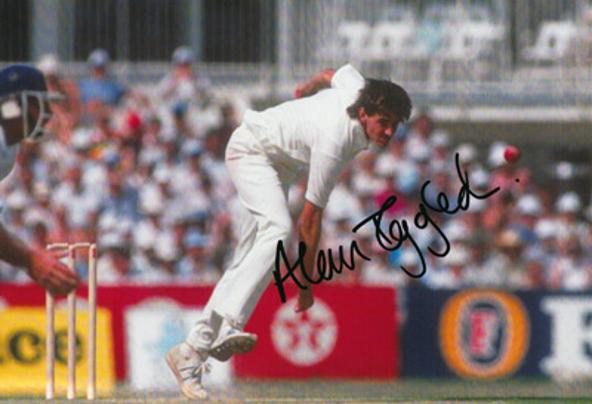 ALAN IGGLESDEN
Signed England Test cricket action photo

Approx A4 size
TWO photos available £20 each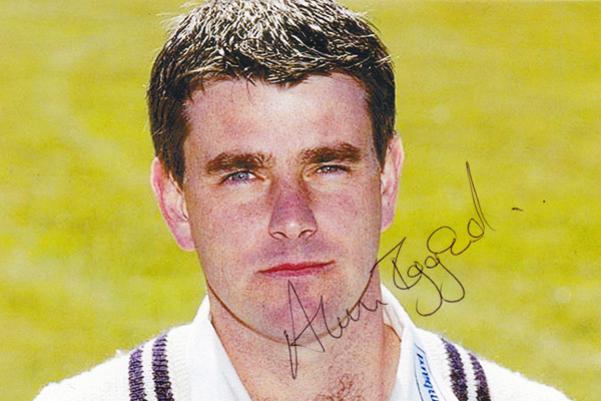 ALAN IGGLESDEN
Signed Kent cricket portrait.

Approx 6" x 4"