YORKS CCC MEMORABILIA

(listed chronologically)
1995 Signed Yorkshire CCC Team Photo

Autographed by 8 players
inc. Michael Bevan (Australia), Darren Gough,

Craig White, Martin Moxon & David Byas.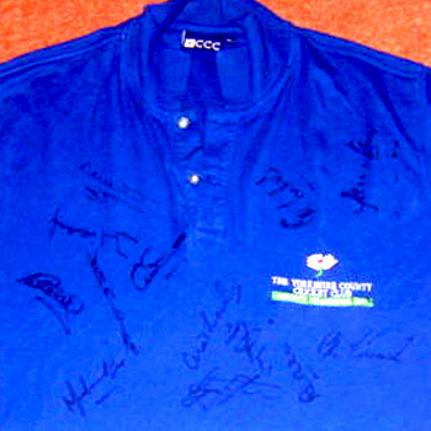 YORKSHIRE 2001 COUNTY CHAMPIONS
Official Yorks CCC Polo Shirt

signed by 17 players

inc: Darren Gough, Matthew Hoggard,

Darren Lehmann, Anthony McGrath,

Craig White, Michael Vaughan,

Michael Lumb, Chris Silverwood

& Richard Blakey.
YORKSHIRE PLAYERS & LEGENDS
Listed alphabetically
GEOFFREY BOYCOTT Memorabilia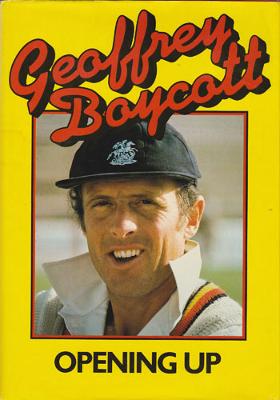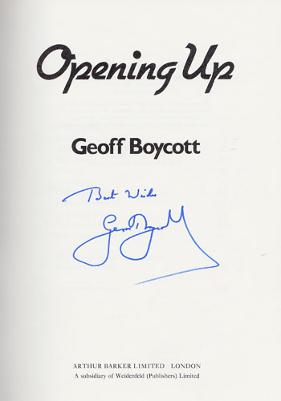 GEOFF BOYCOTT

Signed autobiography "Opening Up".
First Edition (1980)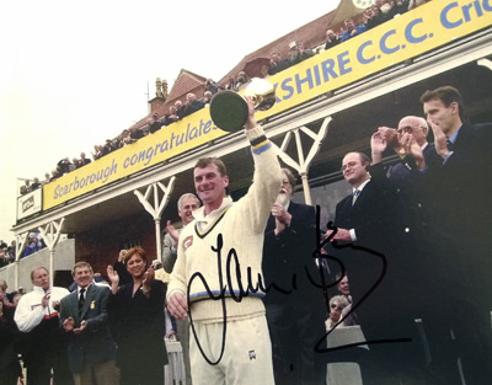 DAVID BYAS

Signed colour magazine pic showing the Yorkshire captain at Scarborough after receiving the Lord's Taverners Trophy to mark winning the 2001 CricInfo County Championship.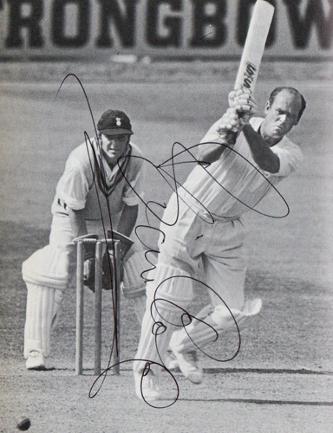 BRIAN CLOSE

Signed B&W book page pic.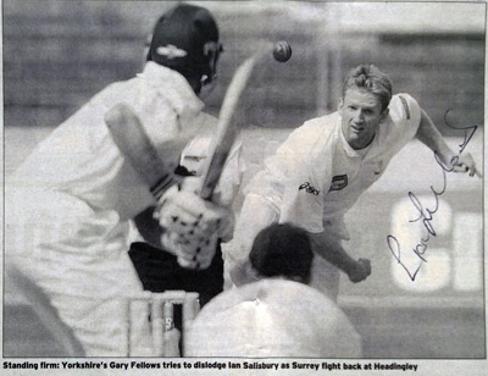 GARY FELLOWS

Signed newspaper pic showing Fellows bowling to Ian Salisbury at Headingley.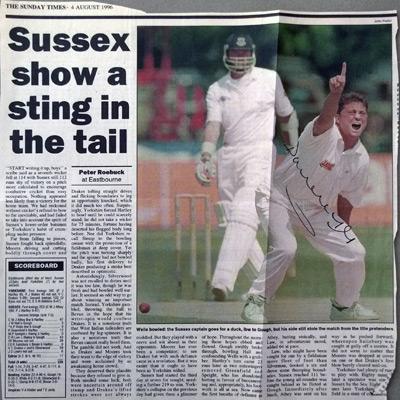 DARREN GOUGH

Signed 1996 Sunday Times newspaper article and pic bowling against Sussex.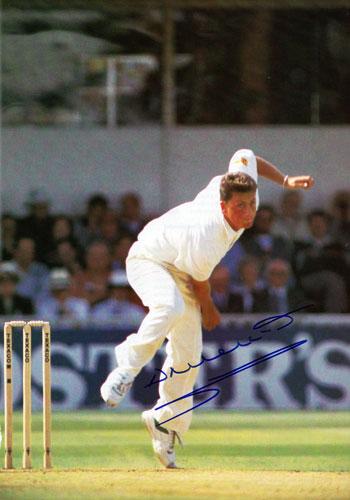 DARREN GOUGH

Signed colour magazine page.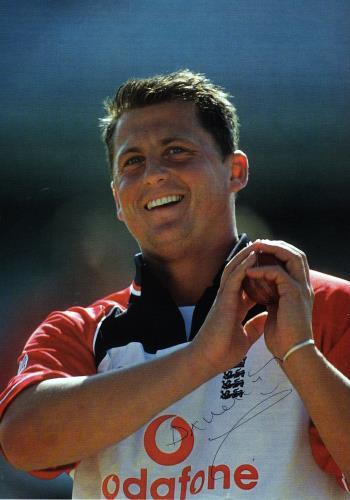 DARREN GOUGH

Signed colour magazine portrait pic.

MATTHEW HOGGARD Memorabilia
MATTHEW HOGGARD

Signed magazine page pic on a motorbike.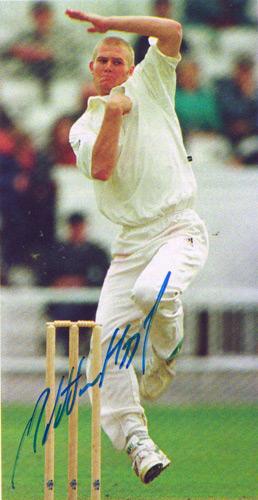 Signed Test Match bowling pic.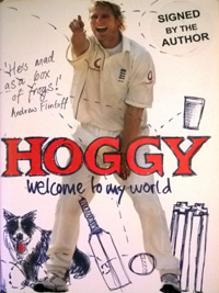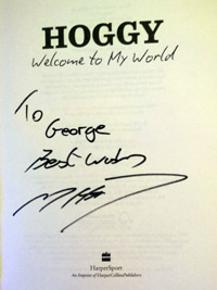 MATTHEW HOGGARD

signed autobiography
"HOGGY
Welcome to my World"
First Edition
RAY ILLINGWORTH Memorabilia
RAY ILLINGWORTH
(Yorks CCC & England)
Signed B&W England test match picture.

Approx size: 14 x 22 cms
============
DARREN LEHMANN Memorabilia
(Yorks CCC & Australia)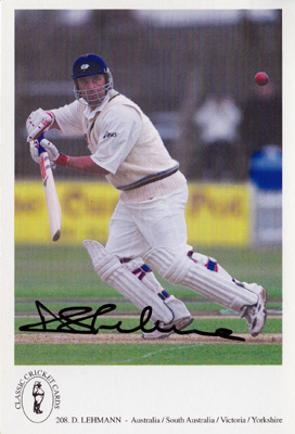 DARREN LEHMANN

Signed Classic Cricket Postcard.
============
RICHIE RICHARDSON Memorabilia
(Yorks CCC & West Indies)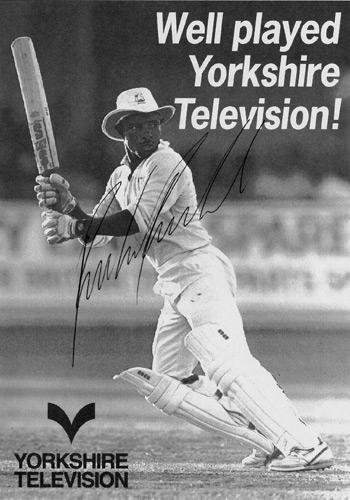 RICHIE RICHARDSON
Signed Yorkshire Cricket Dinner menu page.

Approx A5 size.

============
SACHIN TENDULKAR Memorabilia
(Yorks CCC & India)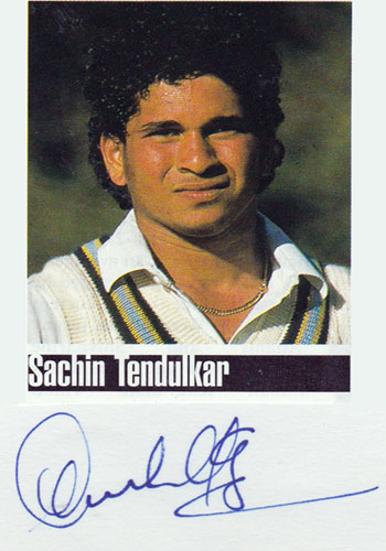 SACHIN TENDULKAR

Signed Yorkshire CCC colour portrait pic.


SOLD
============
FRED TRUEMAN Memorabilia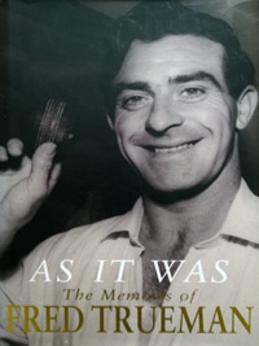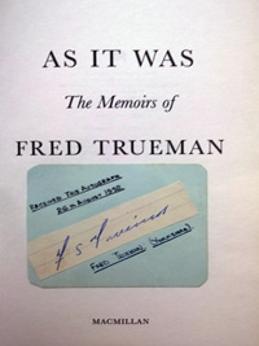 FRED TRUEMAN

Autographed memoirs autobiography
"As It Was"
First Edition
+
Very rare autograph card signed in 1952

SOLD £50
MICHAEL VAUGHAN Memorabilia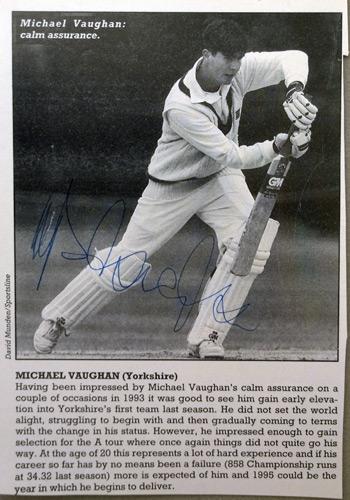 MICHAEL VAUGHAN



Signed 1994 Yorks CCC magazine pen pic.
----------------------------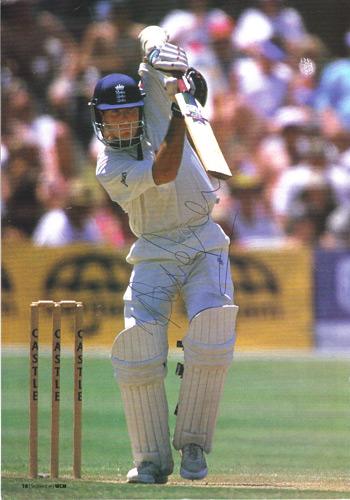 MICHAEL VAUGHAN



Signed Test Match cricket mag pic.
CRAIG WHITE Memorabilia

(Yorks CCC & England)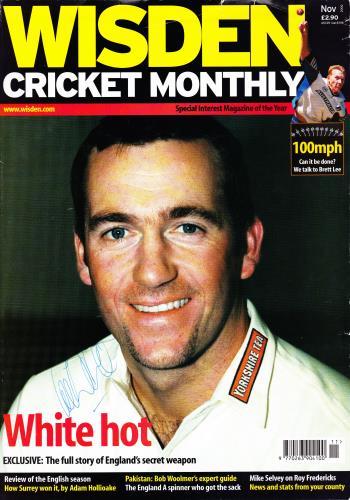 CRAIG WHITE

Signed Nov 2000 Wisden Cricket Monthly cover.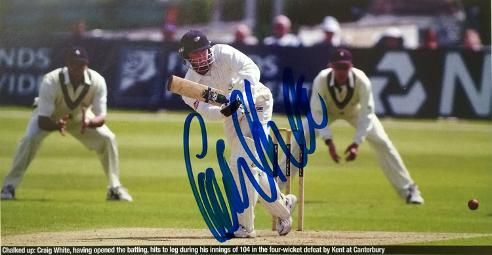 CRAIG WHITE



Signed colour magazine pic showing White scoring a century for Yorkshire against Kent.
Welcome to Uniquely Sporting's sports shop / store page for Yorkshire county cricket memorabilia, Yorks CCC collectables & Yorkshire Vikings souvenirs, with a great collection of autographed & signed items: photos, prints, posters, player cards, postcards, balls, boots, shirts, clothing, books & First Day Covers ...

PLEASE USE THE CONTACT US FORM ...
FOR FURTHER DETAILS ON THE ABOVE ITEMS.
IF YOU ARE LOOKING FOR A SPECIFIC ITEM
OR SPORTS STAR / TEAM / EVENT.
IF YOU HAVE A "UNIQUELY SPORTING" ITEM OF MEMORABILIA YOU WANT TO SELL, PLEASE SEND DETAILS WITH YOUR VALUATION & A CONTACT EMAIL / PHONE NUMBER.
Please note we cannot always reply to every enquiry given the amount of mail we receive. We will be in touch only if we are interested.
IF YOU HAVE ANY OTHER QUESTIONS...
WE LOOK FORWARD TO HEARING FROM YOU!
-