MOTORSPORTS MEMORABILIA MENU
F1 FORMULA ONE MEMORABILIA
LEWIS HAMILTON MEMORABILIA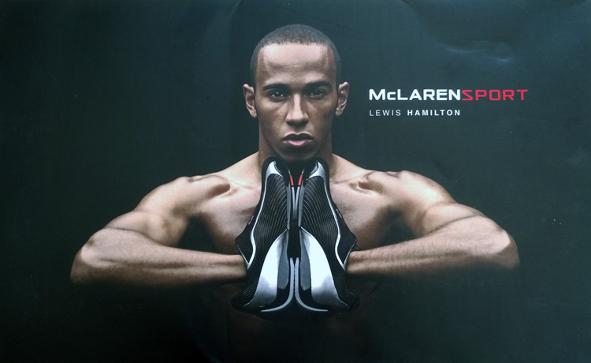 LEWIS HAMILTON
McLaren Sport Advertising Poster board for Designer Sports Shoes (with back struts)

Approx 43 x 26 cm
Has a slight indent on top right (see pic)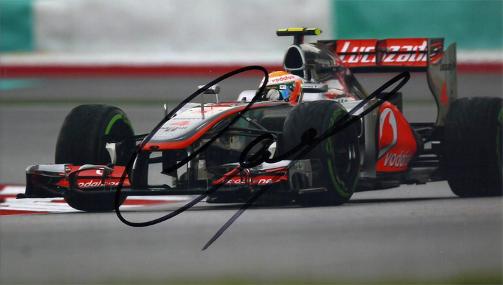 LEWIS HAMILTON

(3 x F1 World Champion)
Signed Mercedes Formula One photo
S O L D £30
-------------------------------
MICHAEL SCHUMACHER MEMORABILIA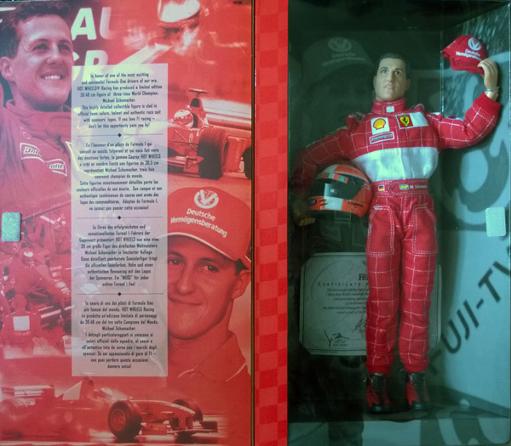 MICHAEL SCHUMACHER
Ferrari Formula One
12" Action Figure
Original unopened box
Mattel Hot Wheels Collection
Limited Edition of 5000
+ Certificate of Authenticity
S O L D £40

"In honour of one the most exciting and successful Formula One drivers of our era, HOT WHEELS Racing has produced a limited edition 30.48 cm figure of three-time World Champion, Michael Schumacher.This highly detailed collectible figure is clad in official team colours, helmet and authentic race suit with sponsors' logos. If you love F1 racing - don't let this opportunity pass you by"
Michael Schumacher Formula One Ferrari F1 F310 Car
No.1 Maisto Shell Model Car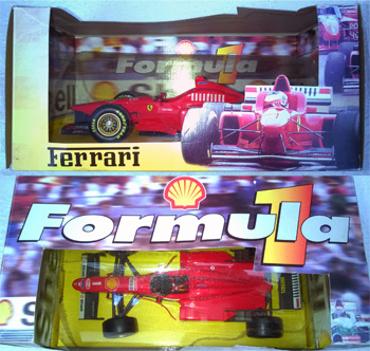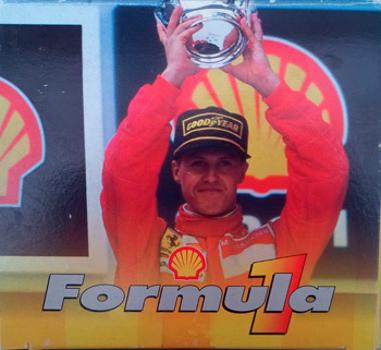 Released by Maisto for Shell
to celebrate

Formula One legend Michael Schumacher joining Ferrari in 1996.

1:20 Scale - die-cast metal (& plastic)
As new in original box (has minor scuffs).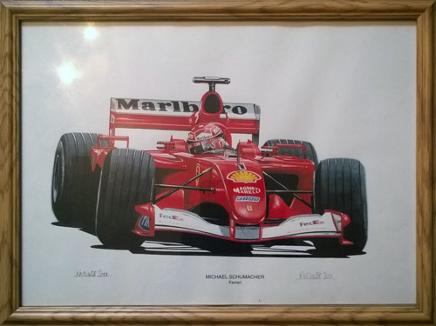 MICHAEL SCHUMACHER / FERRARI
Framed print signed by artist KW Davies

--------------------------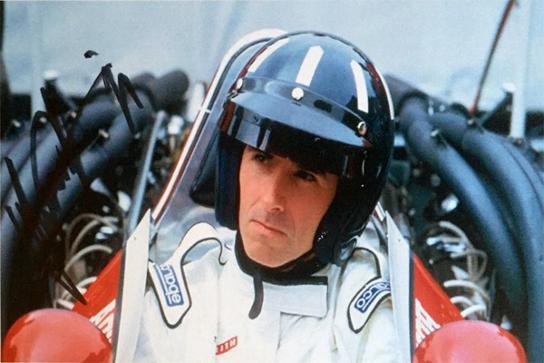 DAMON HILL
Signed Goodwood Festival of Speed photo
Approx A4 size

S O L D £25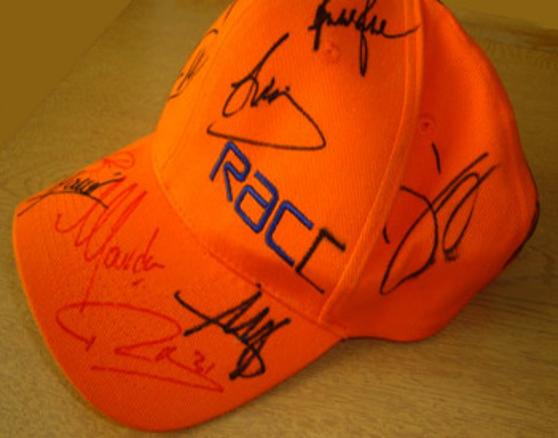 R.A.C. baseball cap
signed by 13 world class drivers:
DAMON HILL

(1996 Formula One world champion)
RYAN HUNTER REAY
(2014 Indy 500 champ)
+
MARK BLUNDELL, JONATHAN PALMER, PAUL TRACEY, BOBBY RAHAL,
ROBERTO MORENO, ALEX YOONG,
MARIO DOMINGUEZ, TIAGO MONTEIRO,
MICHEL JOURDAIN Jnr, JOEL CAMATHIAS
& ORIOL SERVIA.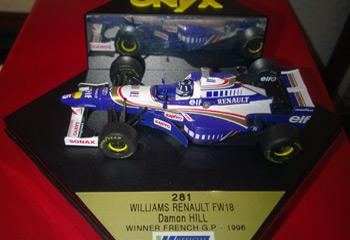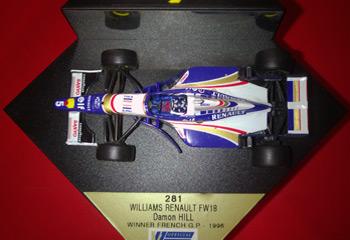 DAMON HILL - 1996 French Grand Prix winner
Die-cast scale model of the Williams Renault FW18
(plus Onyx display mirror, stand and box)

S O L D
JENSON BUTTON MEMORABILIA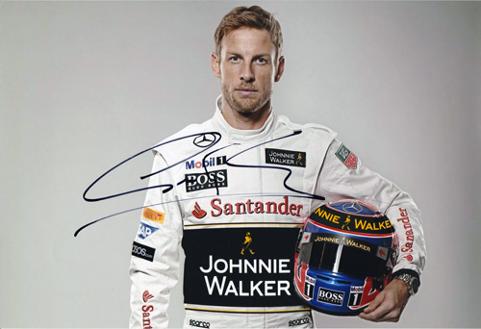 JENSON BUTTON
Signed McLaren Formula One Grand Prix photo


Approx A4 size

S O L D £30

-------------------------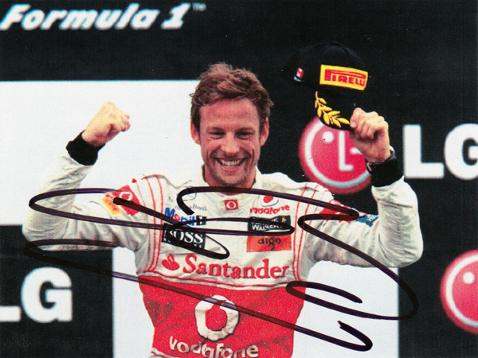 JENSON BUTTON
Signed Formula One Grand Prix photo
(2011 Canadian GP for McLaren)
Approx size: 12 x 9 cms
JAGUAR MEMORABILIA (Formula One)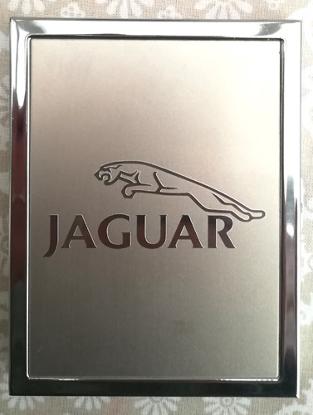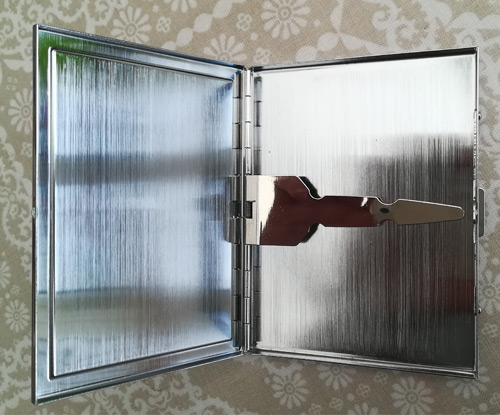 OFFICIAL JAGUAR MOTOR CARS
Brushed Steel Cigarette / Business Card Case with company logo etched onto front cover.
Approx size: 7.5 x 10 cms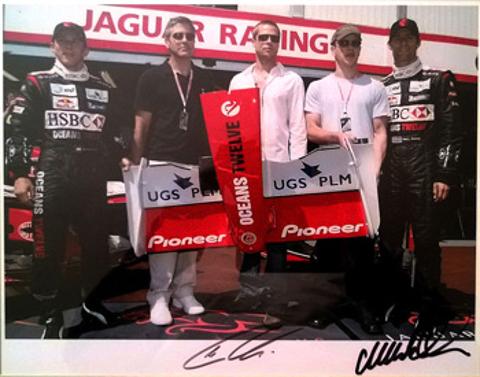 MARK WEBBER & CHRISTIAN KLIEN
Signed Jaguar F1 Racing photo.
The Formula One drivers are pictured - at the 2004
Monaco GP practice session - with "Ocean's 12"

film stars George Clooney, Brad Pitt & Matt Damon.
S O L D £75
-C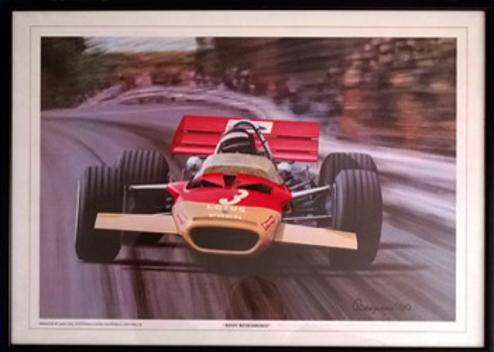 JOCHEN RINDT framed print.
The 1970 Formula One World Champion
is shown at the wheel of a
Gold Leaf Team Lotus 49c.

This Benjamin '90 "Rindt Remembered" framed print measures approx 24" x 18".
S O L D £30
SIR JACKIE STEWART MEMORABILIA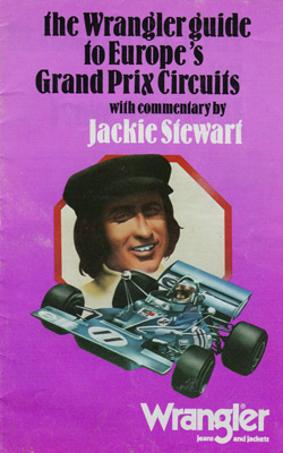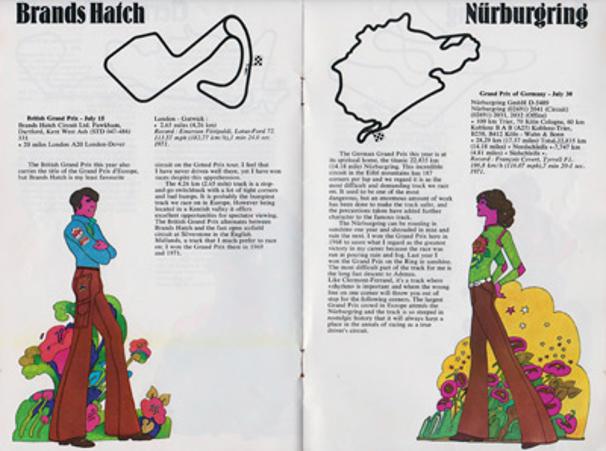 THE WRANGLER GUIDE TO EUROPE'S GRAND PRIX CIRCUITS
with Commentary by Jackie Stewart
16 page A5 promotional booklet reviewing the Formula One tracks in Europe with expert comments from the three-time F1 world champion and funky fashion pics.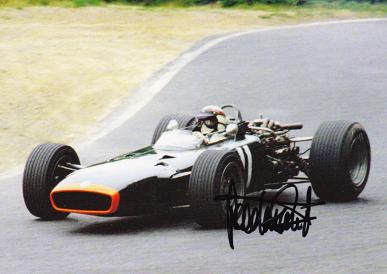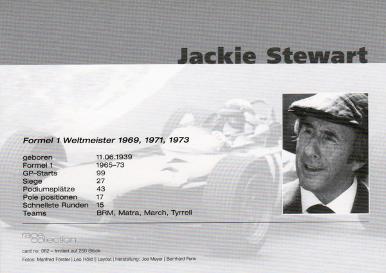 JACKIE STEWART

Signed German 'Race Collection' BRM Formula One biography postcard.
S O L D £30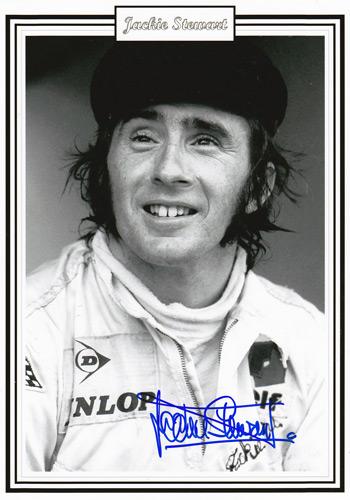 SIR JACKIE STEWART
(Three time Formula One champion)
B&W pit lane portrait
Photo measures 12 x 8 inches (inc border)

S O L D £30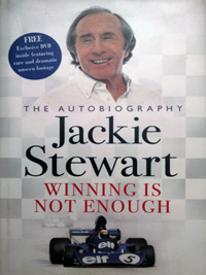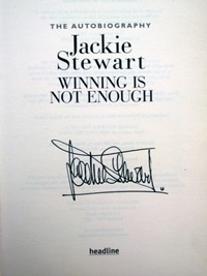 SIR JACKIE STEWART

(3 x F1 World Champion

)
signed autobiography
"Winning is Not Enough"
+ DVD
Second Edition

S O L D £30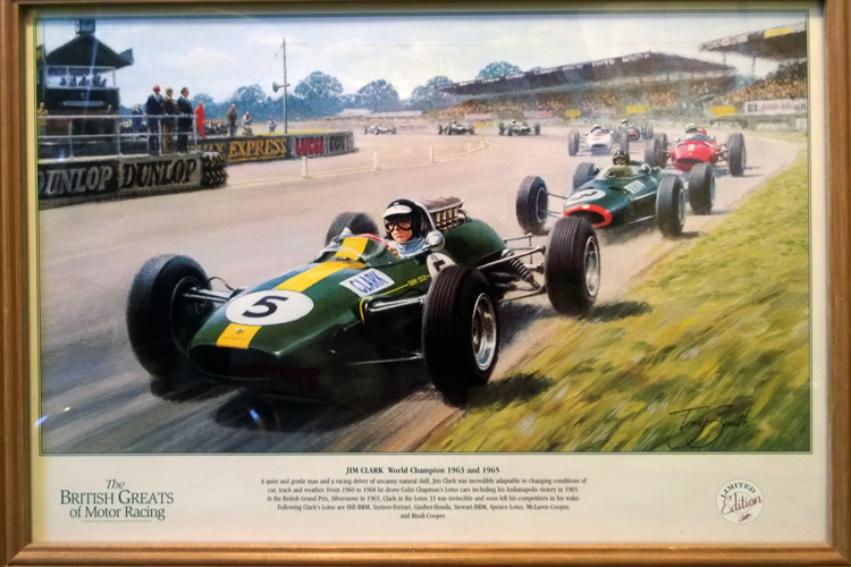 JIM CLARK
(Formula One World Champion 1963 & 1965)

"BRITISH GREATS OF MOTOR RACING" SERIES
Limited edition print (of 600)
signed by artist Tony Smith.

Approx: 24 x 40 cms / 16" x 9" Framed under glass.
S O L D £50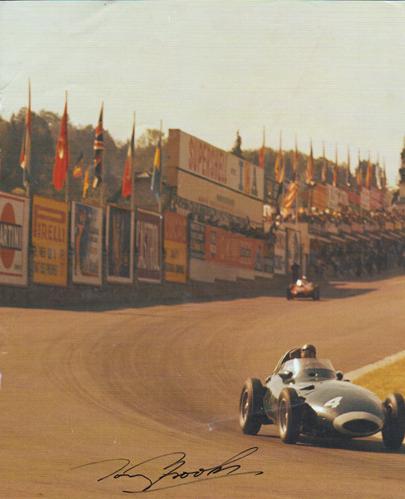 TONY BROOKS
Signed A4 colour magazine page showing him driving a Vanwall (#4) on his way to victory in the 1958 Belgian Grand Prix at Spa Francorchamps.
JAMES HUNT
Formula One decal sticker with printed autograph and advertising message "The World Champion drives a Vauxhall too."
Approx 5 x 3.25 ins - with protective backing intact.

(c 1976/77)
SIR JACK BRABHAM MEMORABILIA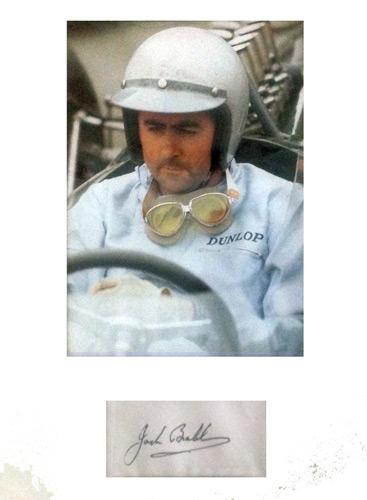 SIR JACK BRABHAM
(3 x Formula One World Champion
1959, 60 & 66)
Autograph and mounted F1 photo.
Approx: 30 x 40 cms



S O L D £30
RICARDO PATRESE MEMORABILIA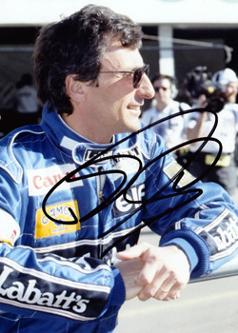 RICCARDO PATRESE
Signed Williams racing F1 photo.
UK only. £8.00 (inc P&P)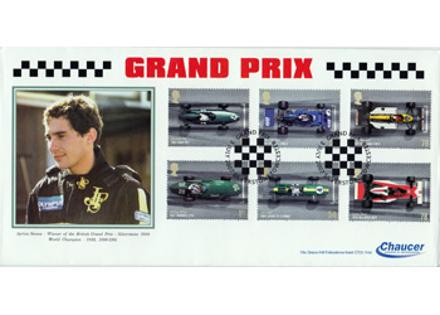 AYRTON SENNA
British Grand Prix First Day Cover
with stamps depicting six GB F1 drivers:
Graham Hill, Jackie Stewart, Nigel Mansell,
Stirling Moss, Jim Clark & James Hunt
.
S O L D £15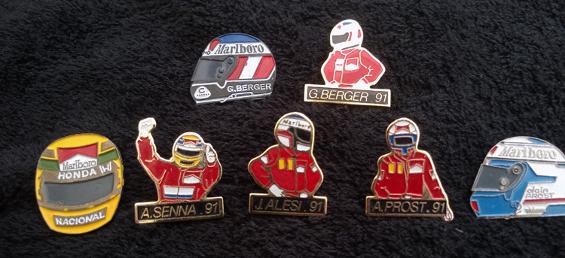 1991 Formula One pin badges
Ayrton Senna
,
Alain Prost
&
Gerhard Berger
helmet and driver metal badges.
Jean Alesi
driver badge only.
S O L D £20
JOHNNY HERBERT MEMORABILIA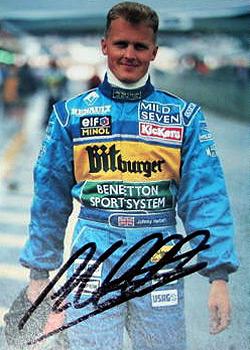 JOHNNY HERBERT
Signed F1 Benetton racing photo.
Approx A5 size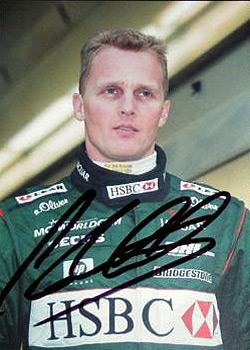 JOHNNY HERBERT
Signed F1 Jaguar racing photo.
Approx A5 size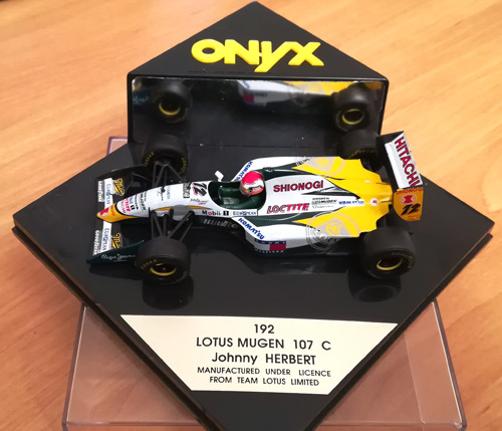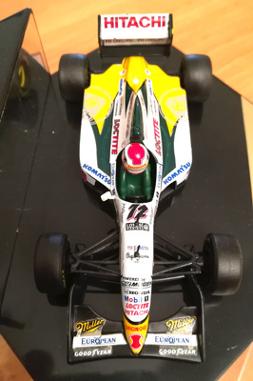 JOHNNY HERBERT'S
1994 Lotus Mugen 107 C Formula One race car
Die cast metal model in original display box / clear cover.
Made by Onyx under licence from Team Lotus.
MURRAY WALKER MEMORABILIA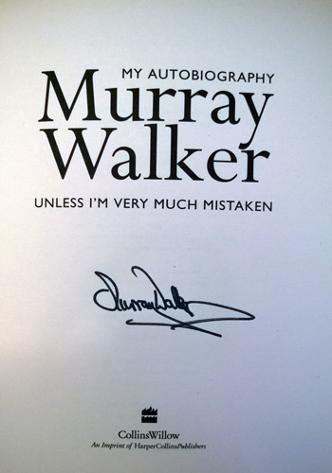 MURRAY WALKER
Signed Autobiography

"
Unless I'm Very Much Mistaken"
S O L D £25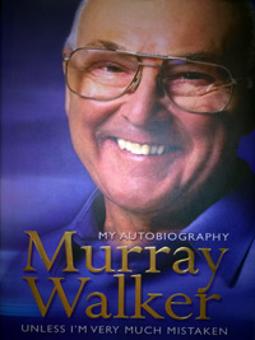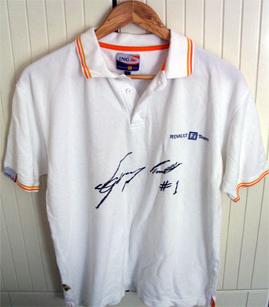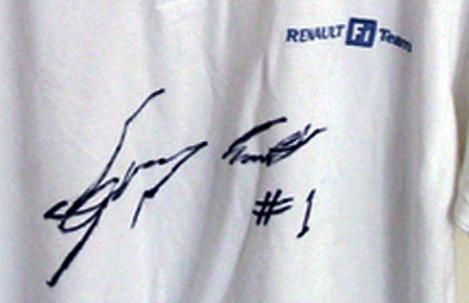 TERRY GRANT
(World Record stunt driver)
signed Renault F1 polo shirt.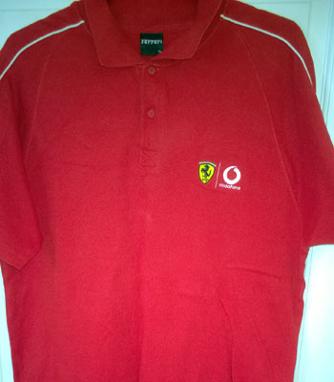 FERRARI F1 RACING SHIRT

Official Vodafone Formula One polo shirt (XL)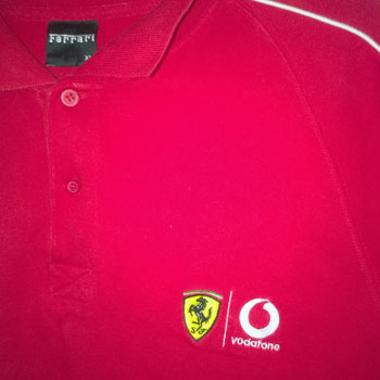 NIGEL MANSELL MEMORABILIA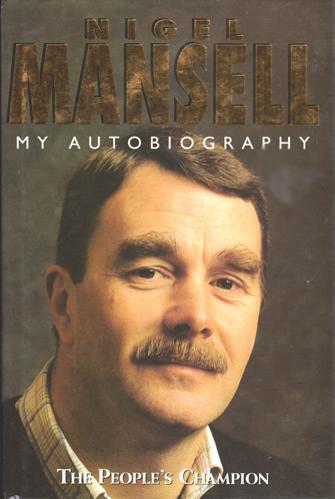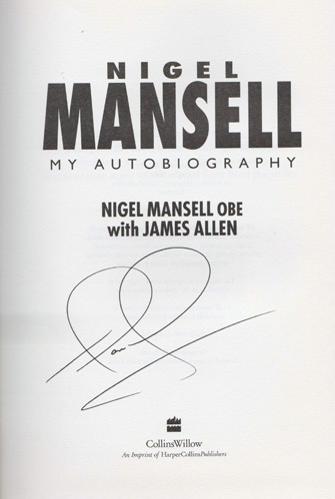 NIGEL MANSELL

(1992 F1 World Champion &
1993 Indy Cart World Series champ)
signed autobiography "The People's Champion".
First edition
GILLES VILLENEUVE MEMORABILIA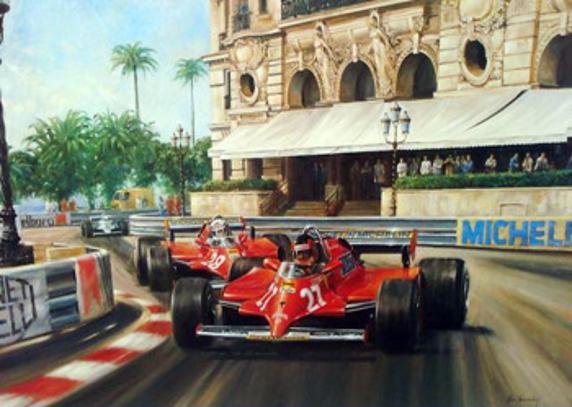 "VILLENEUVE" limited edition framed print
Gilles Villeneuve taking Casino Square
on his way to victory in the 1981 Monaco GP
driving a Ferrari 126CK.
Signed by artist Alan Fearnley &

Mauro Forghieri, the then Ferrari F1 designer.
S O L D £120
STEFAN JOHANSSON MEMORABILIA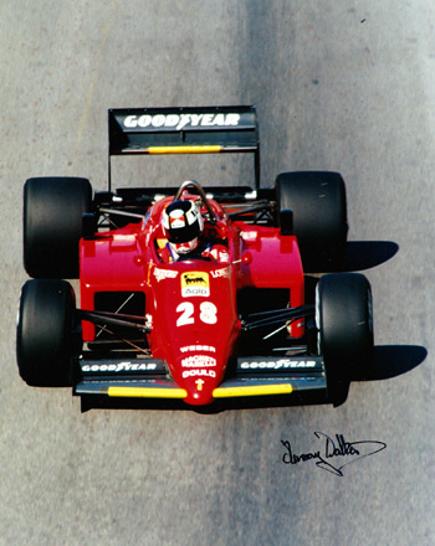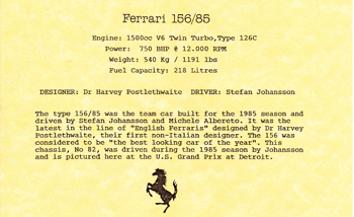 STEFAN JOHANSSON
#28 Ferrari 156/85 action photo
from the 1985 United States Grand Prix (Detroit) signed by Murray Walker.
8" x 10" Framed


UK only. £25 (inc P&P)
SIR STIRLING MOSS MEMORABILIA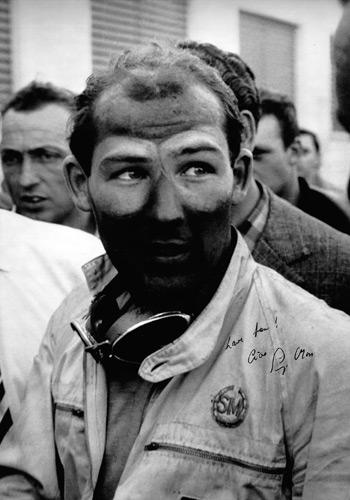 SIR STIRLING MOSS
Signed B&W photo

(circa late 1950s)
S O L D £40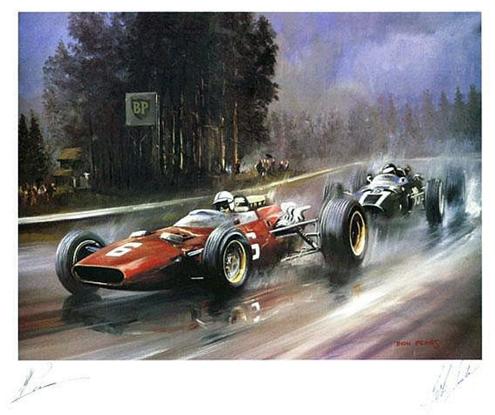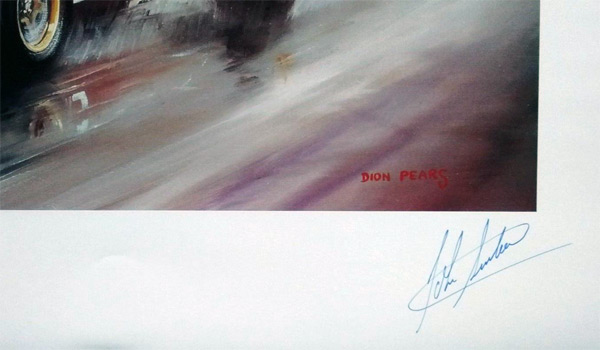 JOHN SURTEES
Signed Formula One Motor-Racing Limited Edition print 646/850 "My Favourite Race" - the 1966 F1 Belgium Grand Prix at Spa Francochamps.
Also signed by artist Dion Pears.
The 76 x 60 cms unframed print depicts John Surtees driving his Ferrari 312 in front of Jochen Rindt's Cooper Maserati in a Formula One Grand Prix that the Englishman went onto win. A page-long typed narrative of Surtees' own description of the race is also included with the print.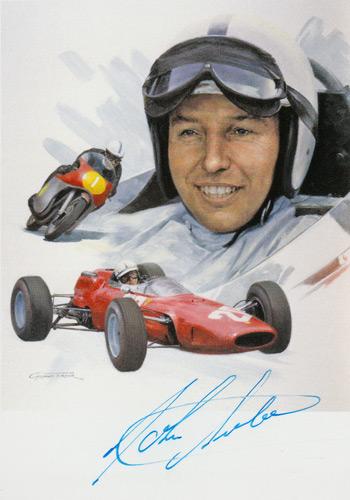 JOHN SURTEES
Signed Formula One Motor-Racing /
Motor Cycling montage.


Approx Postcard size

S O L D £30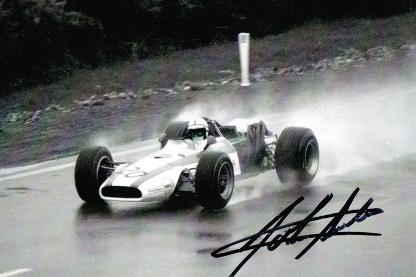 JOHN SURTEES
Signed Formula One Motor-Racing photo

S O L D £30


DAVID COULTHARD MEMORABILIA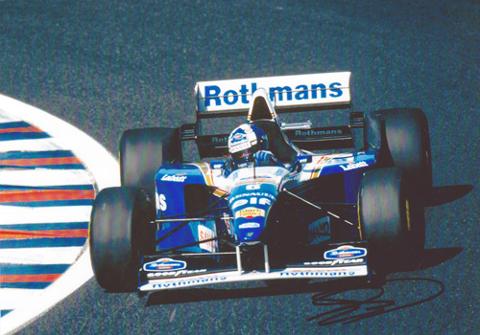 DAVID COULTHARD
Signed 1995 Williams Formula One photo.
Approx size: 18 x 13 cms.

SOLD £20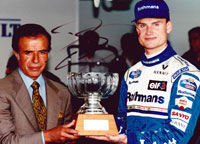 DAVID COULTHARD
hand-signed Formula One photo

receiving Pole Sitter Trophy
at Argentina GP

S O L D £25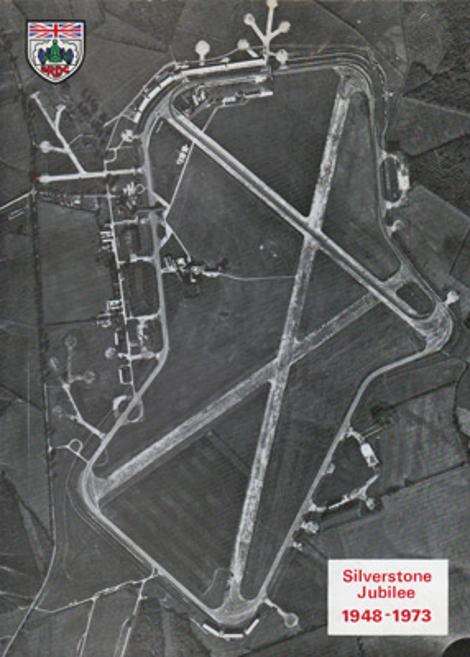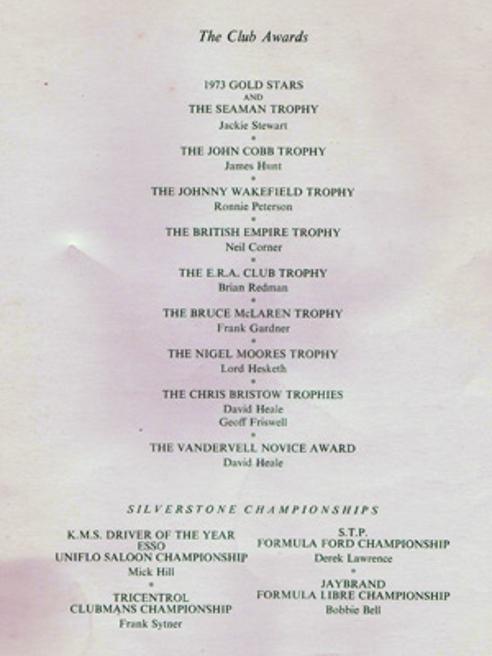 SILVERSTONE RACING CIRCUIT Silver Jubilee 1948-73
25th Anniversary Awards Dinner Menu
BRDC Awards recipients inc Jackie Stewart, James Hunt, Lord Hesketh & Ronnie Peterson.
Also includes seating list of British Racing Drivers Club attendees inc: Chris Amon, Derek Bell, Colin Chapman, Bernie Ecclestone, Peter Gethin, Mike Hailwood, Graham Hill, Denny Hulme, Jodie Scheckter & Ken Tyrrell,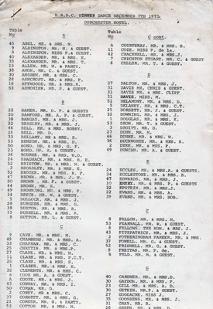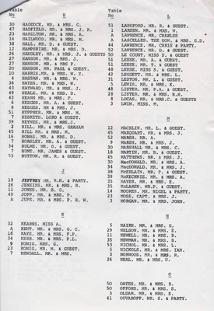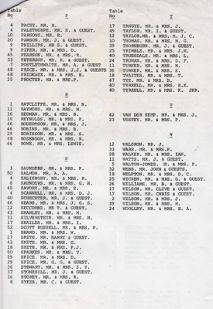 Le MANS 24 HOUR MEMORABILIA
JAGUAR RACING MEMORABILIA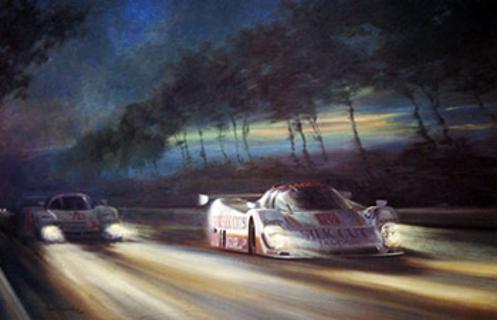 "NIGHTFALL" - Fearnley Jaguar Racing framed print
To commemorate the participation of TWR Jaguar in the 1986 Le Mans 24hrs Race. Jaguar Racing returned to LeMans for the first time since their triumphs in the 1950's. Hand-signed by DEREK WARWICK, EDDIE CHEEVER, TOM WALKINSHAW & the Artist.
S O L D £120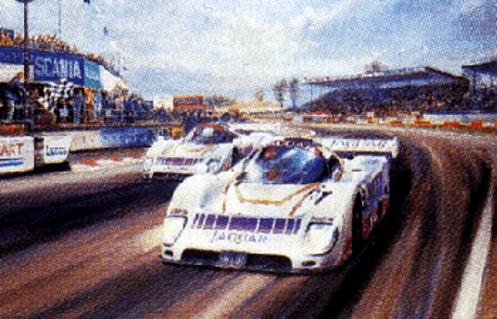 "JAGUARS RETURN" Alan Fearnley signed framed print
Derek Warwick & Eddie Cheever captured Jaguar's first international sports car victory in 29 years when they won the 1986 Kouros 1000km race at Silverstone. Hand-signed by DEREK WARWICK, EDDIE CHEEVER, TOM WALKINSHAW & the Artist.


S O L D £80

WORLD LAND SPEED RECORD MEMORABILIA
SIR MALCOLM CAMPBELL / BLUEBIRD MEMORABILIA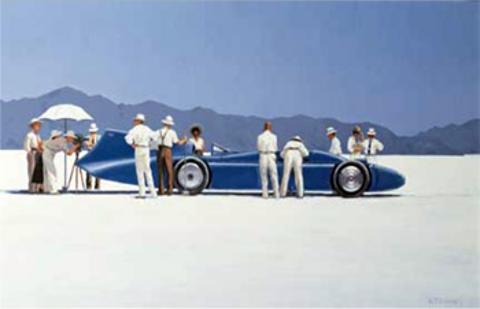 "BLUEBIRD AT BONNEVILLE"
Jack Vettriano framed print of
Sir Malcolm Campbell's Bluebird
on the Salt Flats in Utah.
Print is custom framed with glass,
so please Contact Us to order / delivery options.
For Sale in UK only.
--------------------------
GINA CAMPBELL MEMORABILIA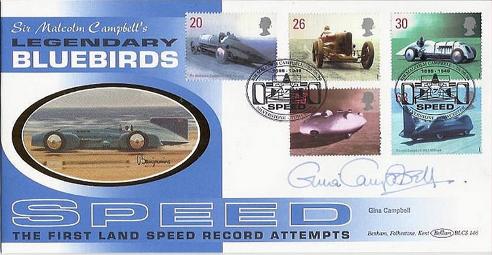 GINA CAMPBELL
(Daughter of Sir Donald Campbell &
Women's Water Speed world record holder)
Signed First Day Cover / FDC
"Sir Malcolm Campbell's Legendary Bluebirds - the First Land Speed Record Attempts"

S O L D £25
----------------------------

SIR DONALD CAMPBELL / BLUEBIRD MEMORABILIA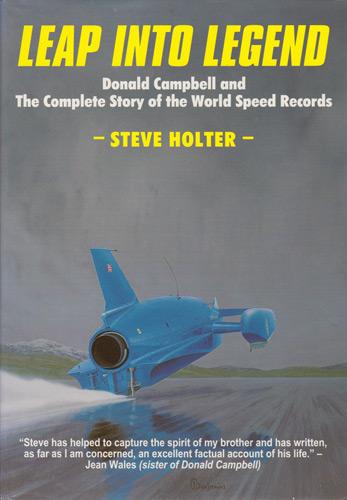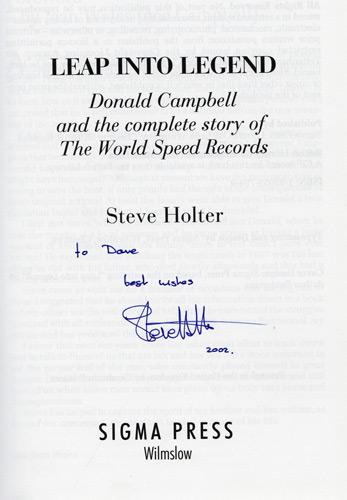 "LEAP INTO LEGEND"
Donald Campbell and the Complete Story of the World Speed Records
By Steve Holter (2002)
Rare Sigma Press First Edition signed & dedicated by author.
INDY CAR / CART RACING / NASCAR MEMORABILIA
INDIANAPOLIS MOTOR SPEEDWAY PANORAMA PRINT - BLAKEWAY 2000

This JAMES BLAKEWAY panoramic aerial photo poster commemorates the 100th Anniversary of the first Indy 500 Mile Race.This poster includes all the legendary landmarks in and around the world-famous "Brickyard" - the inner and outer grandstands, the track, pit row, the under-track access road, the golf course, all the infield action, and the surrounding Indianapolis neighbourhood.
Print is 40" by 13½ inches comes in a high quality aluminium custom fitted frame under glass.

S O L D £50

-------------------------
ANDRETTI AUTOSPORT INDYCAR MEMORABILIA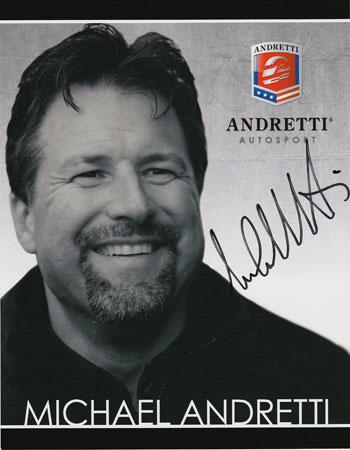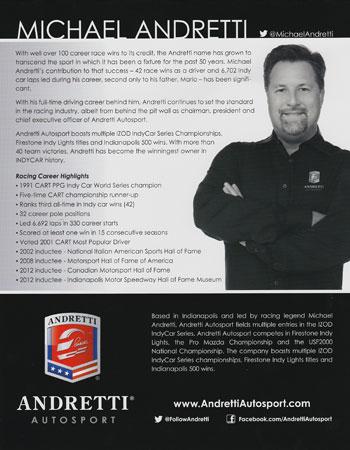 MICHAEL ANDRETTI (1991 CART/PPG IndyCar World Series champion)
Signed Official 'Andretti Autosport' Motorsport Indy Car biopic autograph card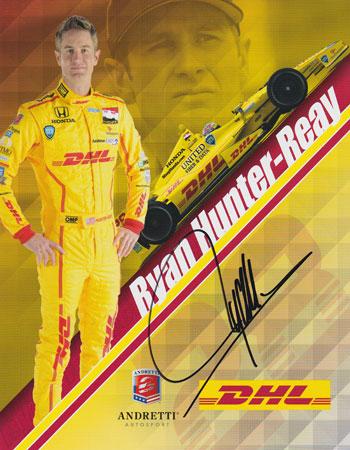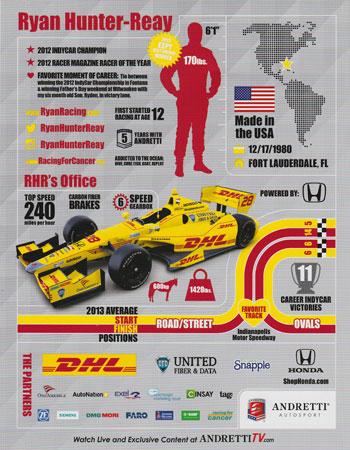 RYAN HUNTER-REAY (2014 Indy 500 Champion)
Signed Andretti Autosport Motor sport Indy Car biopic autograph card.
-------------------------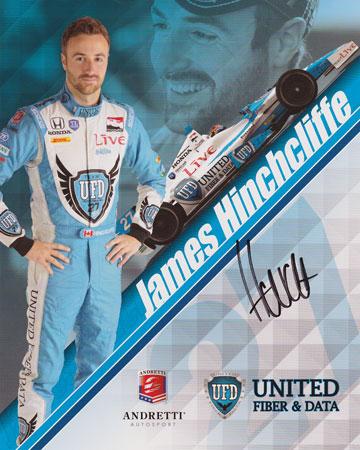 JAMES HINCHCLIFFE
(2011 IndyCar Rookie of the Year)
Signed Andretti Autosport Motorsport Indy car biopic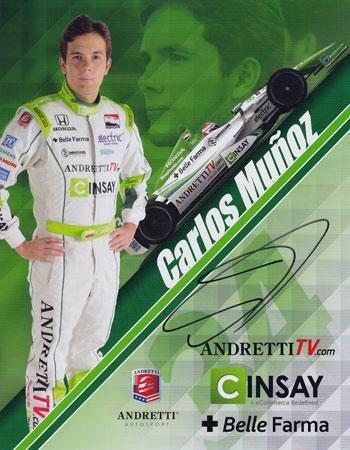 CARLOS MUNOZ
(2013 Indianapolis 500 Rookie of the Year)
Signed Andretti Autosport Motor sport Indy car biopic
ALL FOUR ANDRETTI RACING CARDS
£30 Inc P&P in the UK
Choose Region for your area outside the UK
-------------------------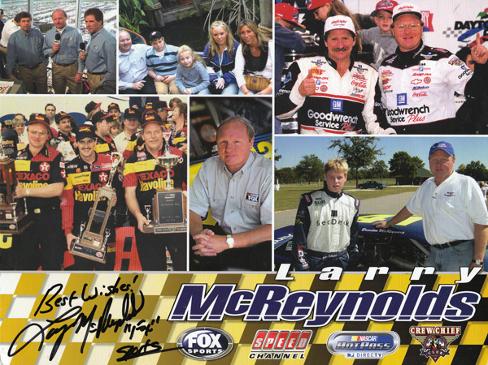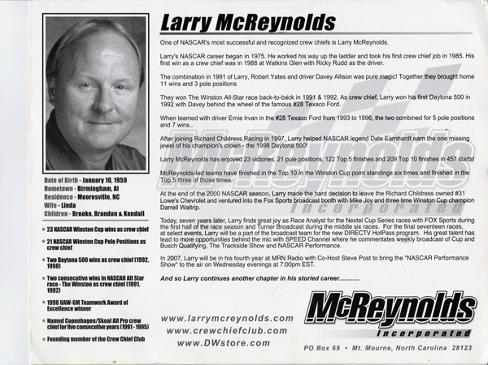 LARRY McREYNOLDS Memorabilia
Fox Sports Speed Channel NASCAR photo montage card signed by legendary Crew Chief & TV Motor Racing analyst Larry McReynolds. Reverse has biography & career details.
Approx size: 28 x 22 cms
WRC WORLD RALLYING MEMORABILIA
PADDY HOPKIRK MEMORABILIA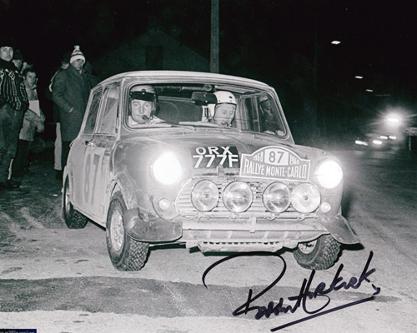 PADDY HOPKIRK
(1964 Monte Carlo Rally winner)
Signed Rallye Monte Carlo B&W photo
Approx A4 size

SOLD £25
---------------------------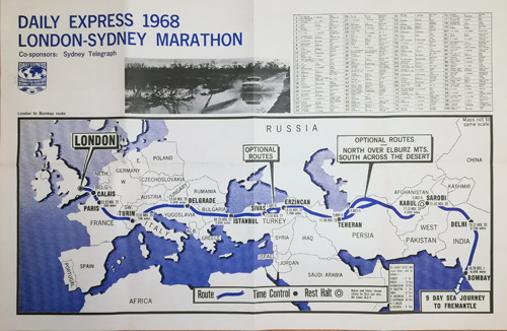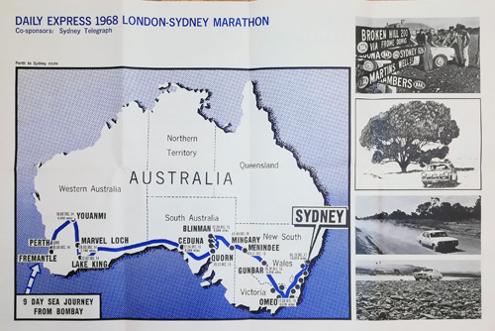 DAILY EXPRESS 1968 LONDON-SYDNEY MARATHON CAR RALLY
Official large reversible wall poster.
The 7000 mile rally was won by Andrew Cowan with Paddy Hopkirk second.
Approx 75 x 50 cms
'FAST' FREDDIE SPENCER MEMORABILIA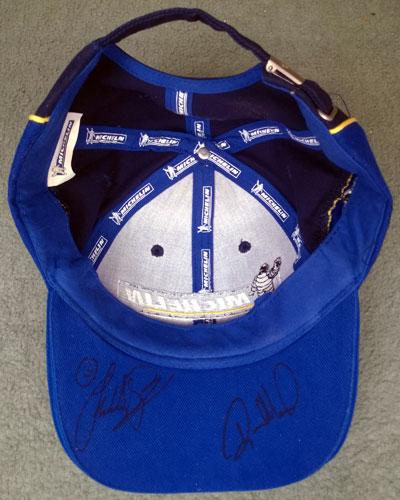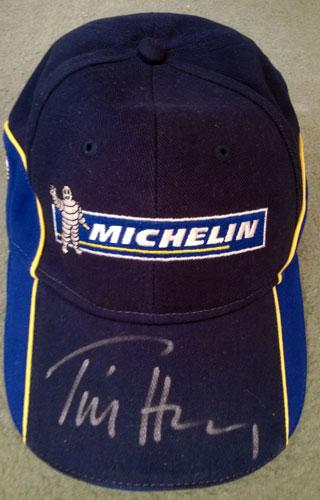 Multi-Signed Michelin Baseball Cap
FAST' FREDDIE SPENCER (3 x World Motorbike GP champion 500c & 250cc)
+ RANDY MAMOLA (13 x Motor Cycle Grand Prix wins) + TIM HARVEY (1992 British Touring Car Champion)

-------------------------
SCOTT REDDING MEMORABILIA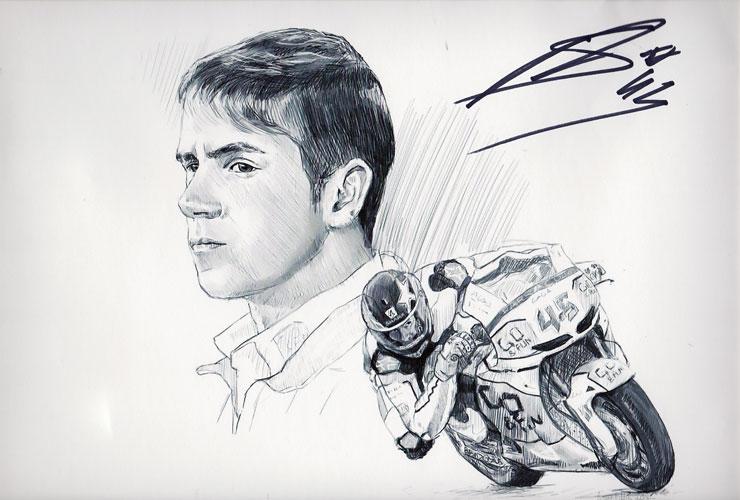 SCOTT REDDING
(youngest rider in history of Grand Prix motorcycle racing to win a race)

Signed "Scott Redding 45" Moto GP bike print.
--------------------------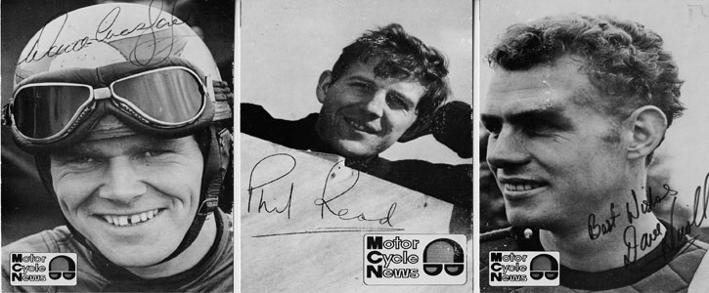 Motor Cycle News postcard photo prints:

Left - Dave Croxford: 1975 IOM TT Champ

Centre - Phil Read: 7 x MotorBike World Champion

Right - Dave Nicoll: Moto Cross legend
Welcome to Uniquely Sporting's motorsports page for motor-racing memorabilia & motor-cycling collectables - with a great collection of autographed & signed motorsport memorabilia: photos, prints, posters, cards, caps, shirts, clothing, books & First Day Covers ... from Formula One memorabilia to Indy Car memorabilia to NASCAR memorabilia to World Rally memorabilia to Le Mans memorabilia , from Superbikes memorabilia to Speedway memorabilia to Moto-Cross memorabilia to TT memorabilia, legendary marques: Jaguar, Ferrari, Lotus, McLaren, Mercedes, BRM, international legends, from Stirling Moss memorabilia to Jackie Stewart memorabilia to James Hunt memorabilia to Nigel Mansell memorabilia to Jenson Button memorabilia to Lewis Hamilton memorabilia , from the British Grand Prix memorabilia to Indy 500. memorabilia
PLEASE USE THE CONTACT US FORM >>>
FOR FURTHER DETAILS ON THE ABOVE ITEMS.
IF YOU ARE LOOKING FOR A SPECIFIC ITEM
OR SPORTS STAR / TEAM / EVENT.
IF YOU HAVE A "UNIQUELY SPORTING" ITEM OF MEMORABILIA YOU WANT TO SELL, PLEASE SEND DETAILS WITH YOUR VALUATION & A CONTACT EMAIL / PHONE NUMBER.
Please note we cannot always reply to every enquiry given the amount of mail we receive. We will be in touch only if we are interested.
IF YOU HAVE ANY OTHER QUESTIONS...
WE LOOK FORWARD TO HEARING FROM YOU!
-