BOWLING MEMORABILIA
(Lawn Bowls, Crown Green Bowls, Ten Pin BOWLING)


WORLD BOWLS MEMORABILIA


2004 World Championships Outdoors Bowls Souvenir Programme
, Ayr, Scotland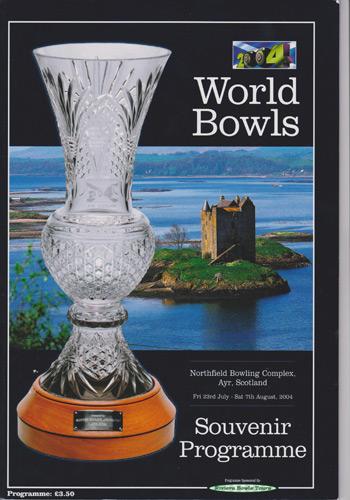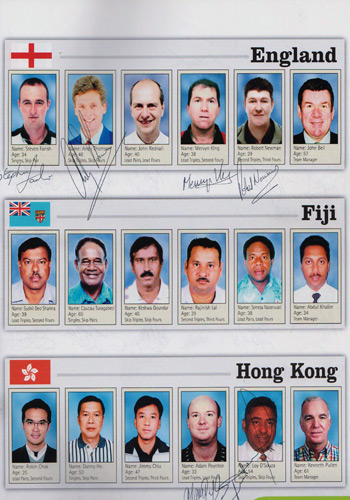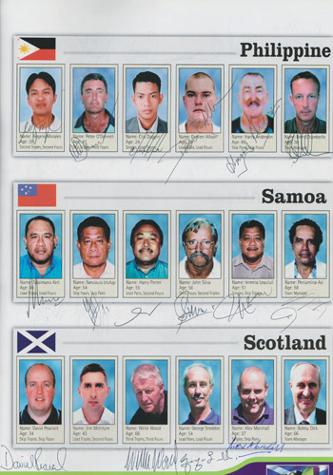 Signed by 100+ players inc: England (Mervyn King, Robert Newman, Andy Thomson & Steven Farish), Scotland (Willie Wood, David Peacock, Alex Marshall, George Sneddon), Australia (Steve Glasson - singles champion, Robbie Dobbins, Kelvin Kercow, Kevin Walsh, Michael Wilkes, Brett Duprez) + players / officials from Wales, Ireland, Israel, Japan, Kenya, Malaysia, Canada, New Zealand, Hong Kong, South Africa, Spain, USA, Zimbabwe, Samoa, Philippine, Brazil, Swaziland, Namibia & Norfolk Island. Also signed by David Gourlay.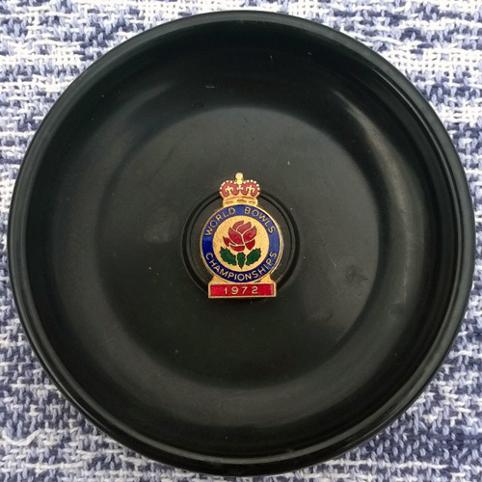 1972 WORLD BOWLS CHAMPIONSHIPS
Vintage Bakelite ashtray with W.B.C. badge / crest (Crown and Rose) mounted in the centre.
Supported by three feet on reverse.
The tournament was held at Beach House Park in Worthing, England and the singles title was won by Maldwyn Evans of Wales.
Approx size: 10cms diameter.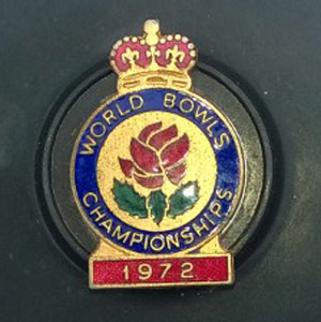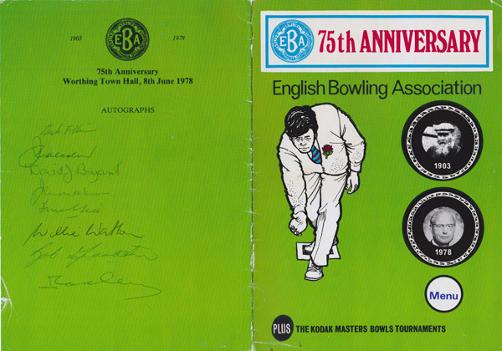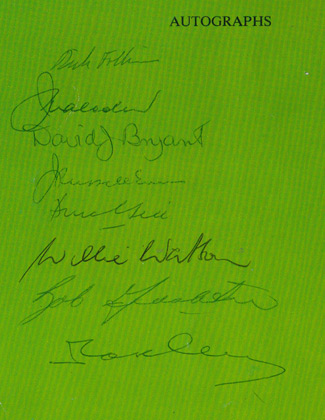 ENGLISH BOWLING ASSOCIATION
75th Anniversary menu signed by DAVID BRYANT, WILLIE WOOD, JOHN RUSSELL EVANS, DICK FOLKINS + 4 others.
Held at Worthing Town Hall, 8th June 1978
Minor damage to the back cover (see pic for more detail )
Approx size: A5 double.
-----------------------------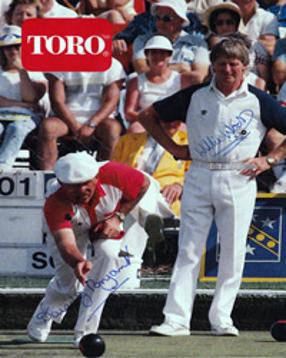 DAVID BRYANT Memorabilia

(6 times World Champion)
&
WILLIE WOOD Memorabilia

Signed TORO promotional brochure.

S O L D £25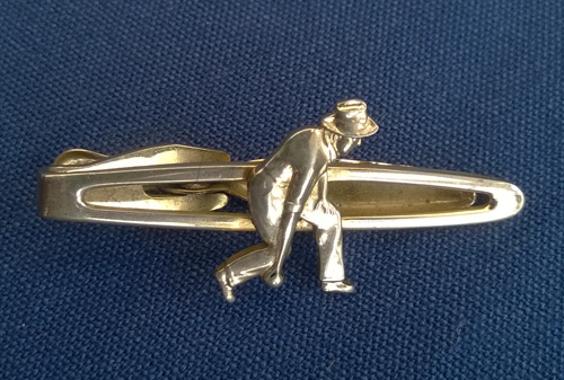 LAWN BOWLS / BOWLER TIE CLIP
Gold coloured metal tie clip.
-------------------------------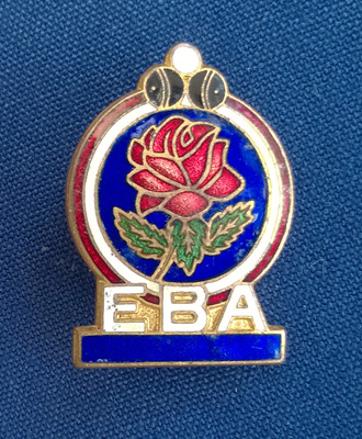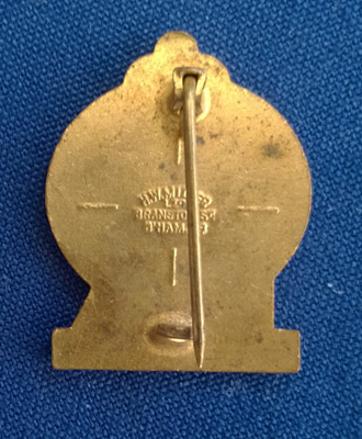 ENGLISH BOWLING ASSOCIATION - EBA LAWN BOWLS Enamel badge.
Made by H.W. Miller Ltd of Branston Street, Birmingham.
TEN PIN BOWLING Memorabilia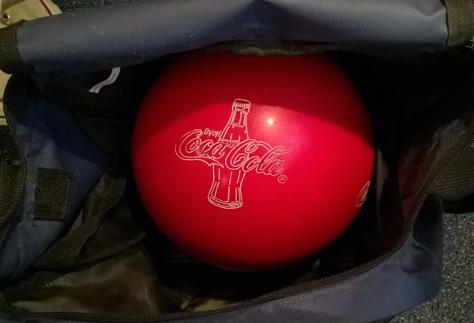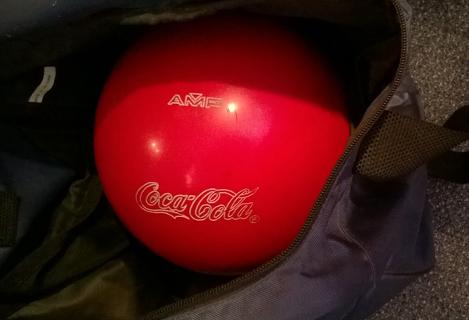 COCA-COLA PROMOTIONAL AMF BOWLING BALL
& AMF CARRYING BAG
S O L D £30
Welcome to Uniquely Sporting's sports shop / store page for bowling memorabilia, collectables, souvenirs, signed balls, clothing, photos, posters, cards, books, for lawn bowls, crown green bowls & ten pin bowling.
PLEASE USE THE CONTACT FORM >>>
FOR FURTHER DETAILS ON THE ABOVE ITEMS.
IF YOU WANT TO BUY AN ITEM OR ITEMS ... PLEASE SEND US YOUR BID OFFER.
IF YOU ARE LOOKING FOR A SPECIFIC ITEM
OR SPORTS STAR / TEAM / EVENT.
IF YOU HAVE A "UNIQUELY SPORTING" ITEM OF MEMORABILIA YOU WANT TO SELL, PLEASE SEND DETAILS WITH YOUR VALUATION & A CONTACT EMAIL / PHONE NUMBER.
Please note we cannot always reply to every enquiry given the amount of mail we receive. We will be in touch only if we are interested.
IF YOU HAVE ANY OTHER QUESTIONS...
WE LOOK FORWARD TO HEARING FROM YOU!
-