PETER OSGOOD MEMORABILIA
(Chelsea, Southampton & England - 1947-2006)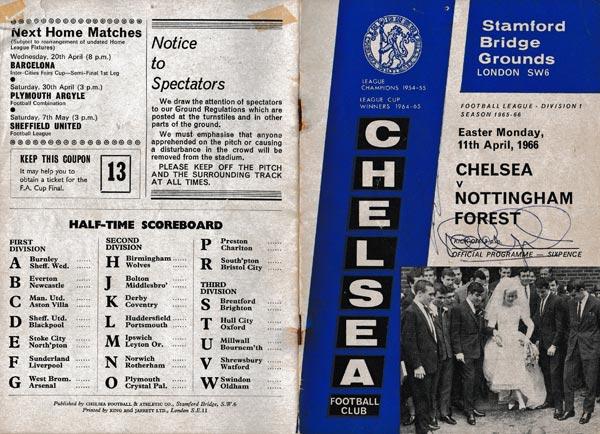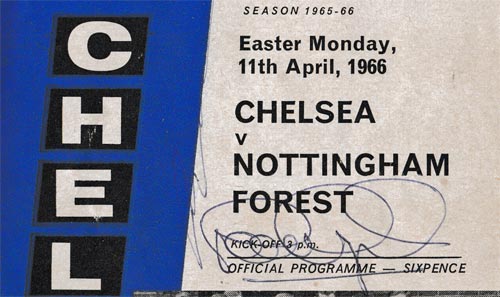 ---------------------------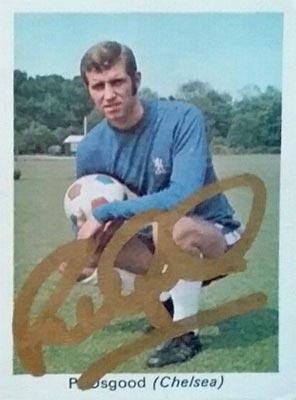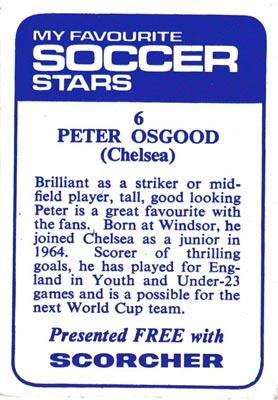 PETER OSGOOD



Signed Scorcher comic "My Favourite Soccer Stars" card No 6.

Approx size: 4.5 x 6.5 cms
--------------------------------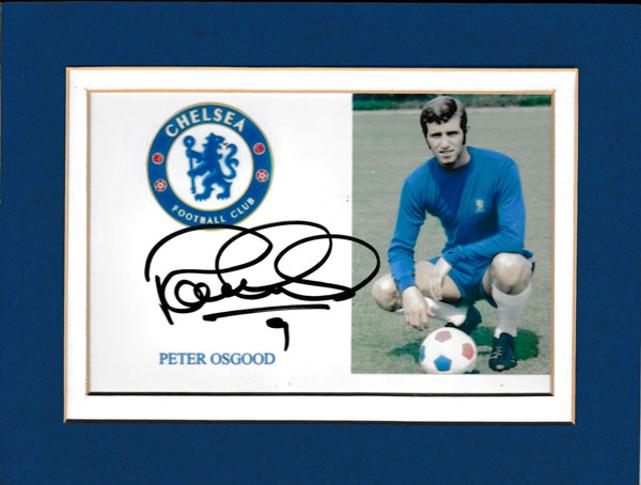 PETER OSGOOD



Signed Chelsea FC portrait pic display - framed in blue card.

Approx size: 15 x 10 cms

SOLD £30
---------------------------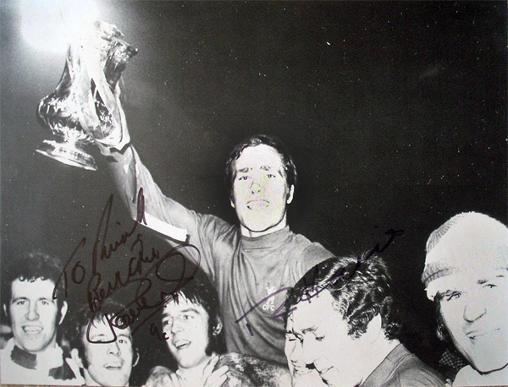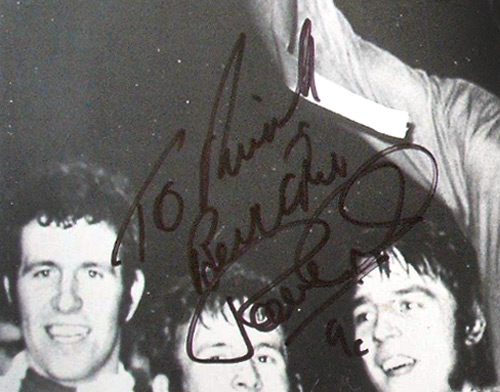 PETER OSGOOD



Signed & dedicated large B&W photo of Chelsea celebrating their 1970 FA Cup Final victory. Also signed by captain Ron Harris.

Approx size: 20 x 12 ins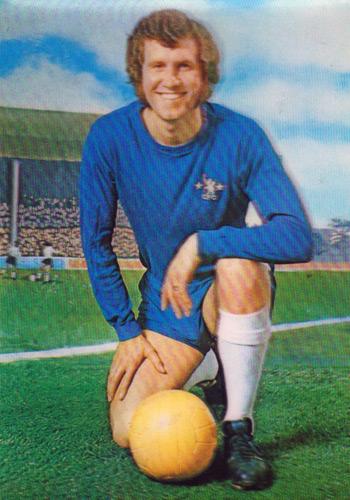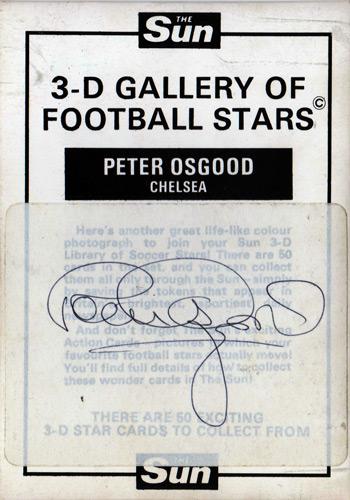 PETER OSGOOD



Signed 1972 "The Sun" 3-D Gallery of Football Stars lenticular card with autograph laid down on reverse.

Approx size: 10 x 14 cms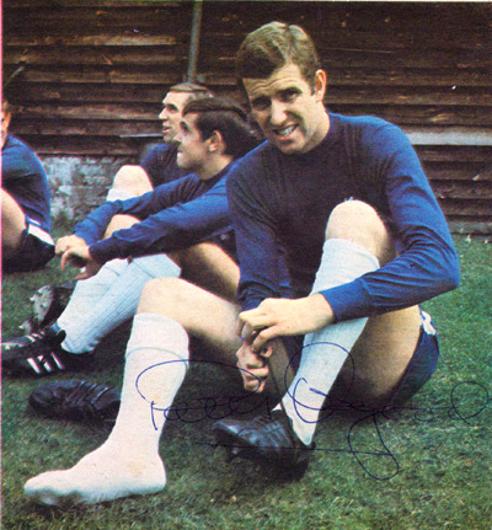 PETER OSGOOD

Signed 1968 football magazine pic - lacing up his boots during a Chelsea training session.

Approx size: 15 x 15 cms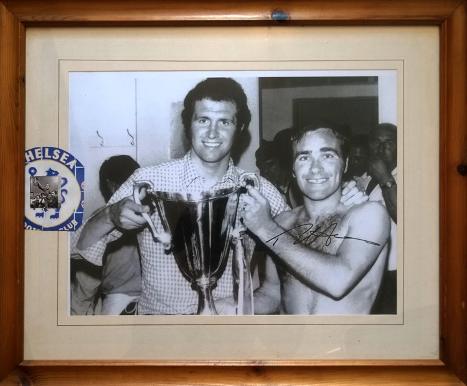 RON 'Chopper' HARRIS
Signed Chelsea FC ECWC montage

Pictured with PETER OSGOOD &
the 1971 European Cup Winners Cup.

Photo approx A4 size.
Framed under glass
Please CONTACT US for
collection options only
in mid-Kent area.
----------------------------

PETER OSGOOD FOOTBALL MEMORABILIA
<< Sold Items >>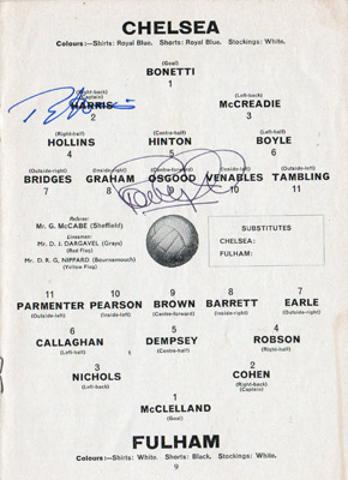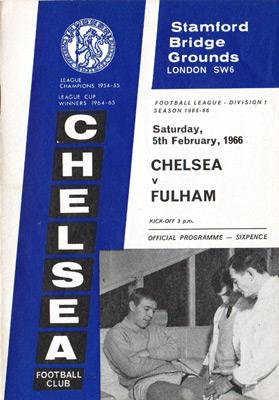 PETER OSGOOD
Signed Chelsea v Fulham Feb 1966 match day programme from Stamford Bridge.
Also signed by Ron Harris

SOLD £35
-------------------------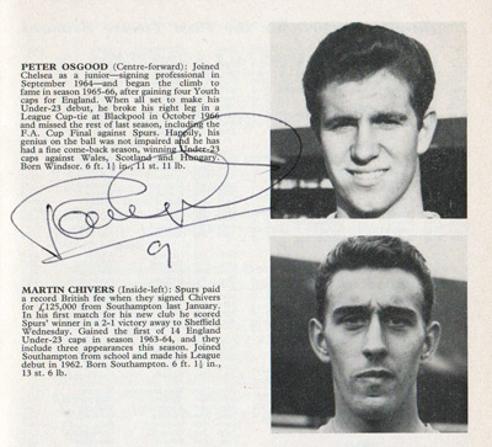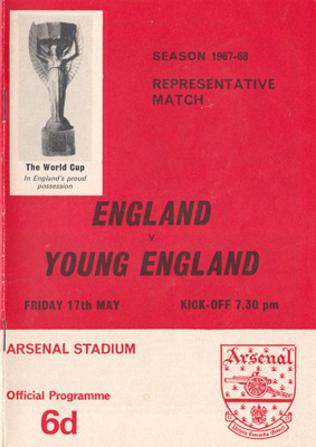 PETER OSGOOD
(Chelsea & England)
Signed bio-pic inside a May 1968 England v Young England match day programme from Arsenal Stadium.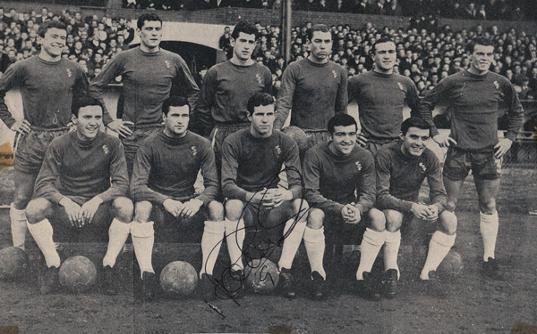 PETER OSGOOD
Signed 1965 Chelsea FC team pic.
Also pictured: Ron Harris, Peter Bonetti,
Terry Venables, John Hollins & George Graham.
Pic taken from a 1965 programme.
Approx size A5 / Scrapbook quality*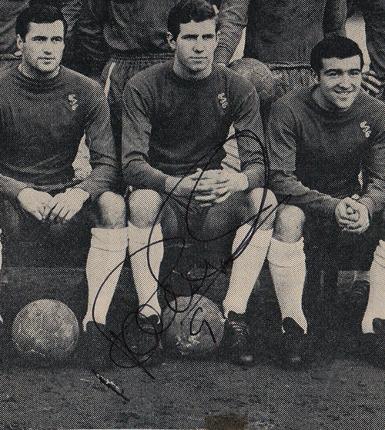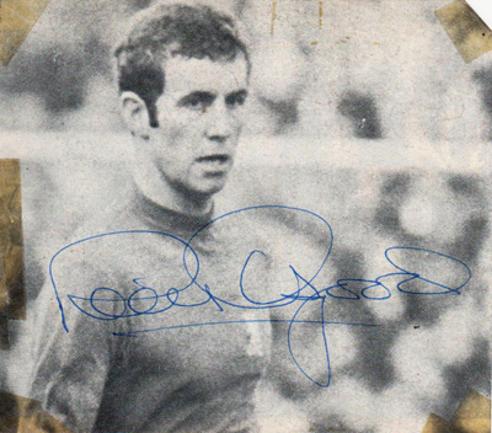 PETER OSGOOD



Signed B&W newspaper pic.

Scrapbook Quality*

SOLD £15

Welcome to the Uniquely Sporting Sports Memorabilia page for Chelsea & England football legend PETER OSGOOD memorabilia and Chelsea FC memorabilia.