AMERICAN FOOTBALL MEMORABILIA
& SIGNED NFL COLLECTABLES
DALLAS COWBOYS MEMORABILIA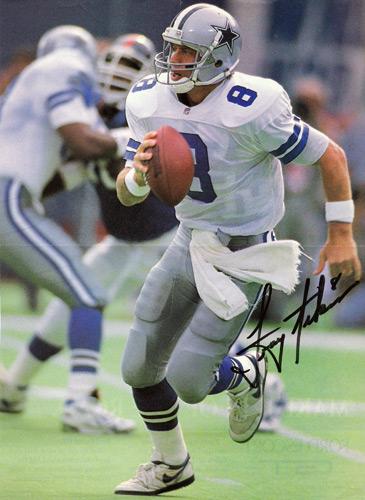 TROY AIKMAN
(Dallas Cowboys QB #8
& Super Bowl XXVII MVP)


Signed Dallas Cowboys action pic.
---------------------------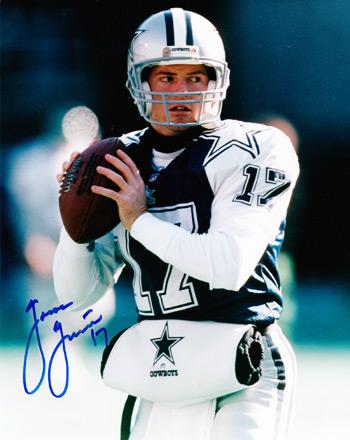 JASON GARRETT
(Dallas Cowboys Head Coach)
signed Cowboys photo from his playing days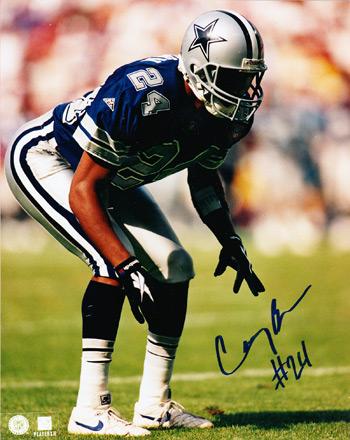 LARRY BROWN
(Dallas Cowboys DB & Super Bowl XXX MVP)
Signed Official NFL Players Association photo
---------------------------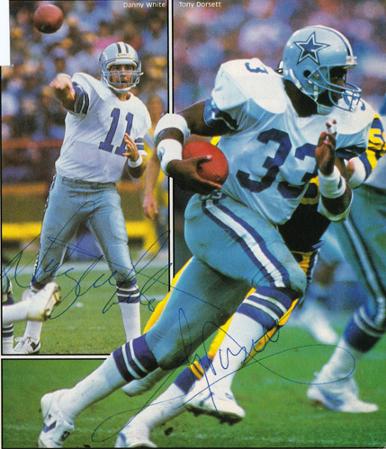 DANNY WHITE
(Dallas Cowboys QB #11)
&
TONY DORSETT
(Dallas Cowboys Hall of Fame RB #33)


Co-signed Dallas Cowboys action pics.
---------------------------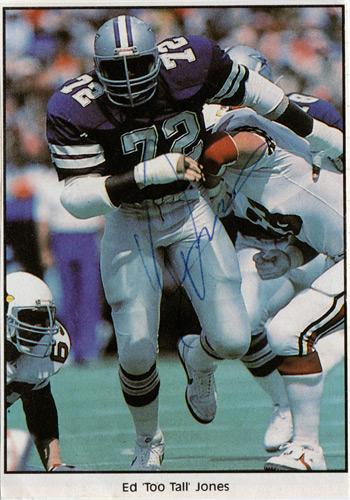 ED 'TOO TALL' JONES
(Dallas Cowboys Hall of Fame DE #72)


Signed Dallas Cowboys action pic.
---------------------------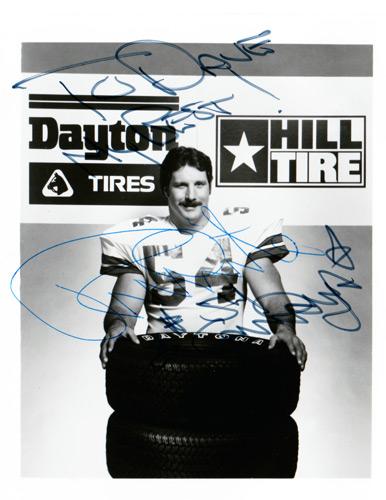 RANDY WHITE
(Dallas Cowboys Hall of Fame DT #54
1978 Super Bowl Co-MVP)


Signed Dallas Cowboys
Dayton Tires promo card.
Dedicated to Dave
---------------------------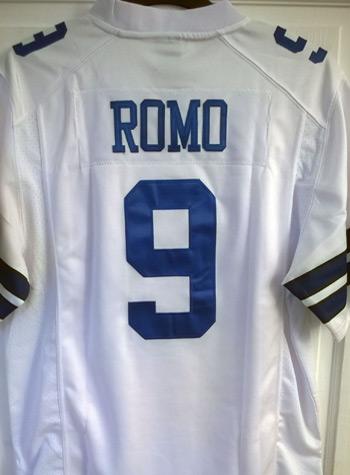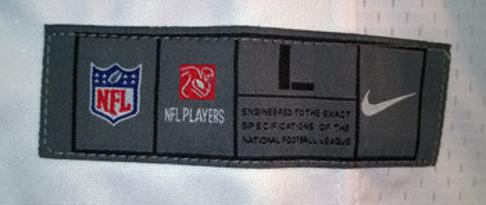 TONY ROMO
(Dallas Cowboys quarterback)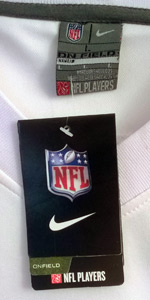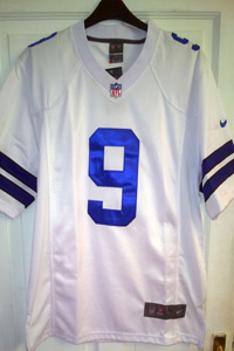 NFL Players Official Nike Large Playing Jersey
with original tags and label.
---------------------------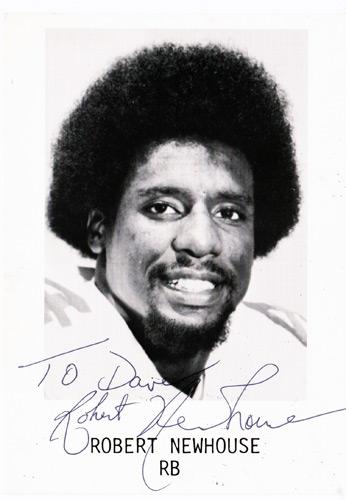 ROBERT NEWHOUSE
(Dallas Cowboys RB #44)


Signed Dallas Cowboys player card.

Dedicated to Dave
---------------------------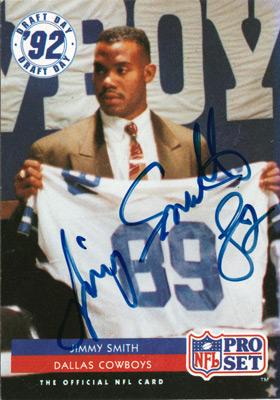 JIMMY SMITH
(Dallas Cowboys WR #89)


Signed Dallas Cowboys Draft Day
Official NFL Pro Set trading card
Second Round draft pick in 1992
---------------------------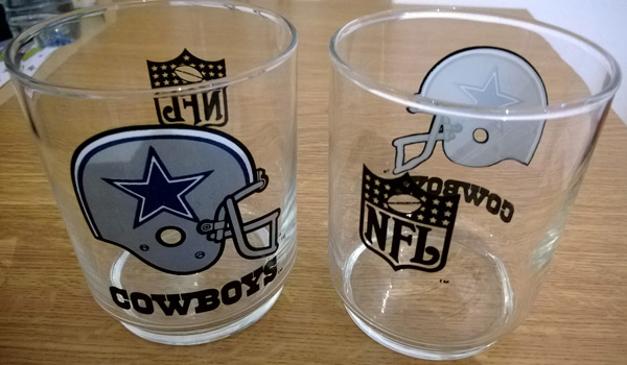 DALLAS COWBOYS


2 x Official NFL
Drinking Glasses / Tumblers
UK Only delivery
£20 inc P&P
OAKLAND / LOS ANGELES RAIDERS MEMORABILIA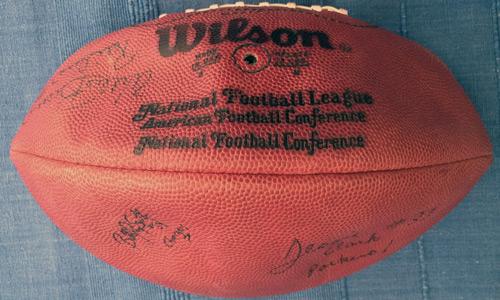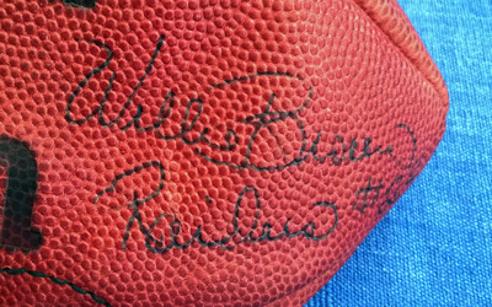 WILLIE BROWN Memorabilia
(3 x Super Bowl champion: XI, XV, XVIII)
Official NFL football (Commissioner Pete Rozelle) signed by the Raiders' Hall of Fame Defensive Back in 1986,while in London on a NFLPA Coaching Trip.

Also signed by Billy Ray Smith Jr. (Chargers Linebacker) & fellow Arkansas Razorback Jessie Clark (Packers Full Back)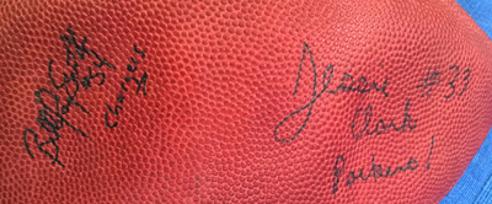 ---------------------------------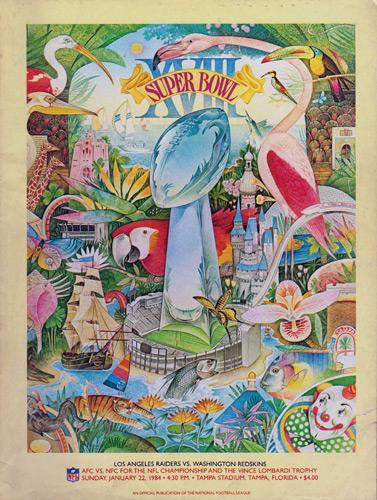 SUPER BOWL XVIII / 18
Official NFL Game Day Programme
Los Angeles Raiders v Washington Redskins
from Tampa Bay Stadium - Jan 22 1984.

Original USA program
ST LOUIS RAMS MEMORABILIA / LOS ANGELES RAMS MEMORABILIA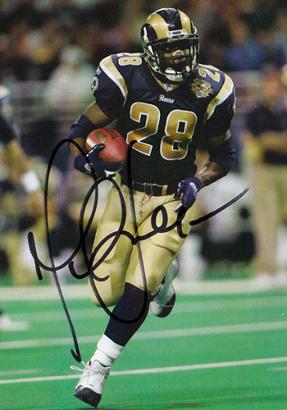 (NFL MVP & Hall of Fame Running Back)
Signed St Louis Rams NFL player card.
Autographed collected while Marshall Faulk
was visiting London to promote the
NFL: International Series 2012.
SAN FRANCISCO 49ERS MEMORABILIA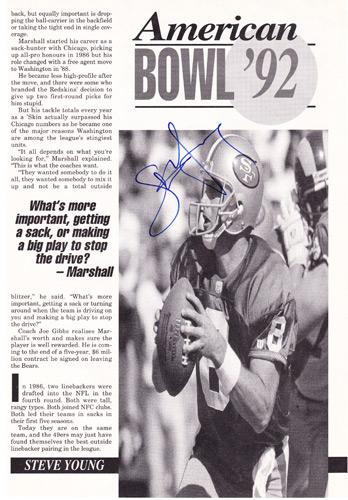 STEVE YOUNG
(NFL MVP & Hall of Fame QB)
Signed 49ers American Bowl 1982 programme page.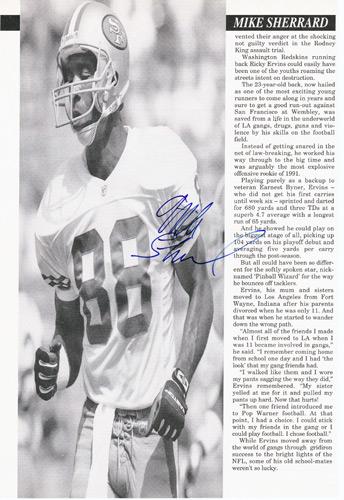 MIKE SHERRARD
(49ers, Cowboys, Giants & Broncos WR)
Signed 49ers American Bowl 1982 programme page.
-------------------------------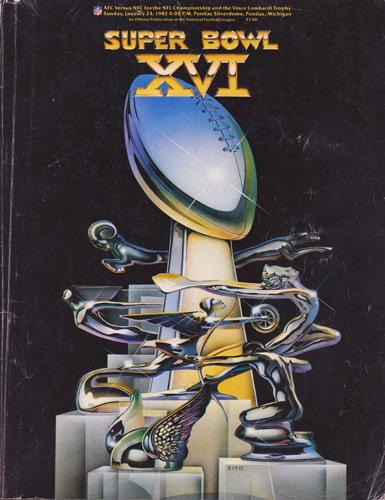 SUPER BOWL XVI / 16
Official NFL Game Day Programme
San Francisco 49ers v Cincinnati Bengals
from The Pontiac Silverdome - Jan 24 1982.

Original USA program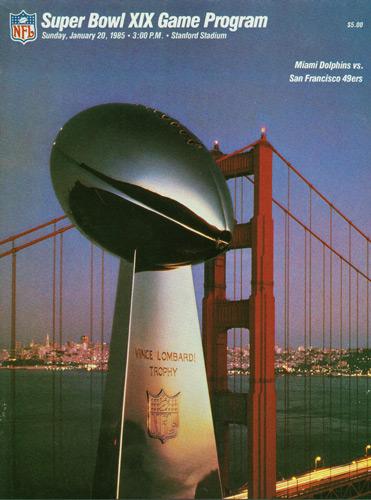 SUPER BOWL XIX / 19
Official NFL Game Day Programme
San Francisco 49ers v Miami Dolphins
from Stanford Stadium - Jan 20 1985.

Original USA program
---------------------------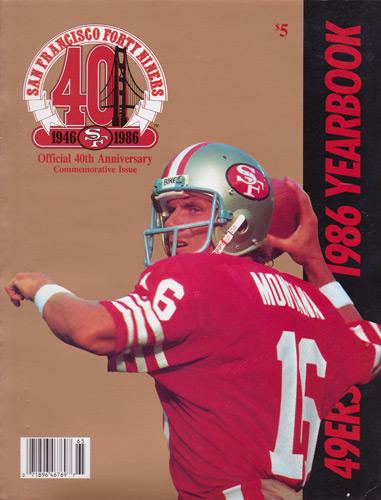 SAN FRANCISCO FORTY NINERS
1986 Team Year Book
Official 40th Anniversary Special Edition
Commemorative Issue
NEW ENGLAND PATRIOTS MEMORABILIA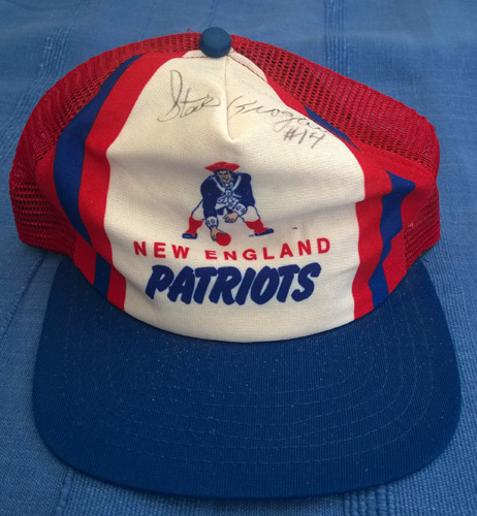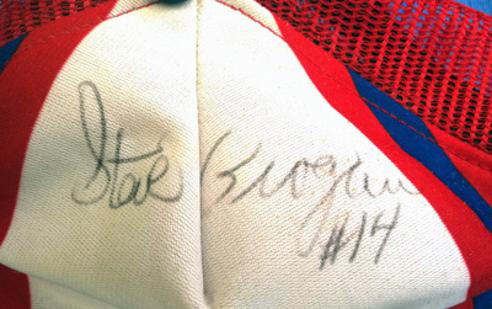 STEVE GROGAN Memorabilia
(Patriots QB - 1975-1990)
Signed Official NFL / New Era Patriots Baseball Cap.
Dupont Visor / Made in the USA.

Signed in 1987 on NFLPA Coaching Trip to London for Budweiser League CEO Colin M Jarman.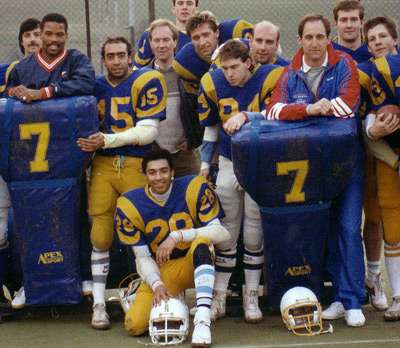 PITTSBURGH STEELERS MEMORABILIA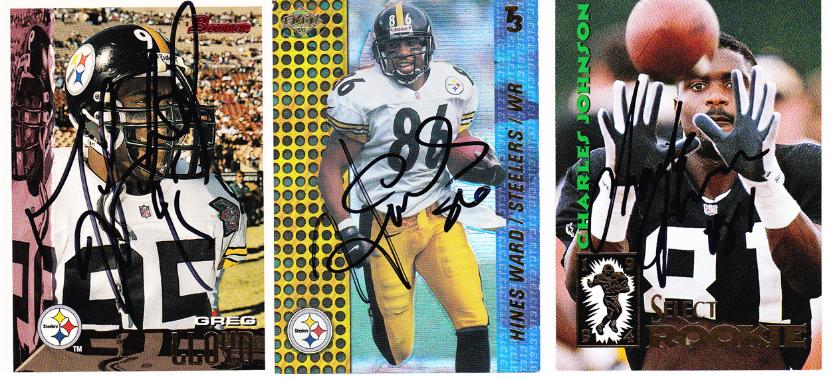 3 x Signed Pittsburgh Steelers player cards.
1. Greg Lloyd 2. Hines Ward 3. Charles Johnson
Sold as a combined set of three.
CHICAGO BEARS MEMORABILIA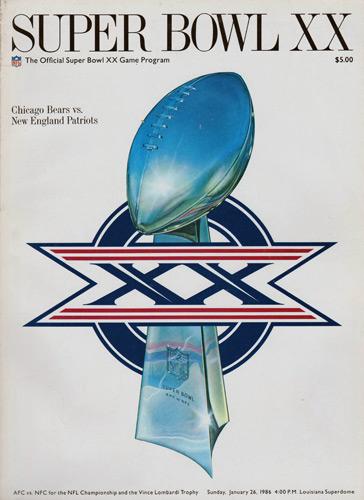 SUPER BOWL XX / 20
Official NFL Game Day Programme
Chicago Bears v New England Patriots
from The Louisiana Superdome - Jan 24 1986.

Original USA program
----------------------------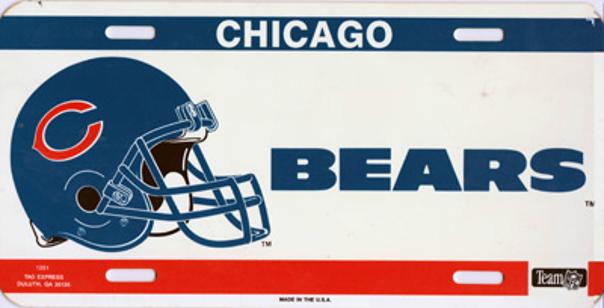 CHICAGO BEARS
Official NFL Team License Plate (c 1985)
Approx Size: 12 ins / Plastic / Made in USA
NEW YORK GIANTS MEMORABILIA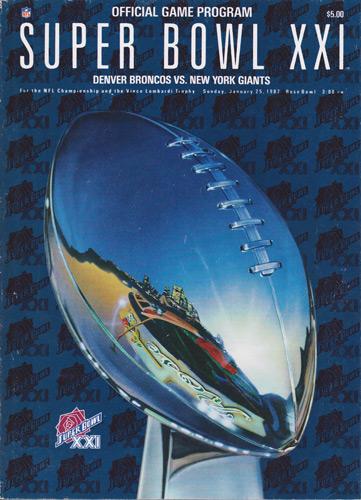 SUPER BOWL XXI / 21
Official NFL Game Day Programme
New York Giants v Denver Broncos
from Pasadena Rose Bowl - Jan 25 1987.

Original USA program
WASHINGTON REDSKINS MEMORABILIA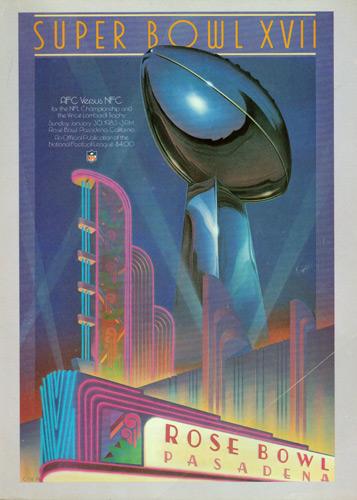 SUPER BOWL XVII / 17
Official NFL Game Day Programme
Washington Redskins v Miami Dolphins
from Pasadena Rose Bowl - Jan 30 1983.

Original USA program
---------------------------------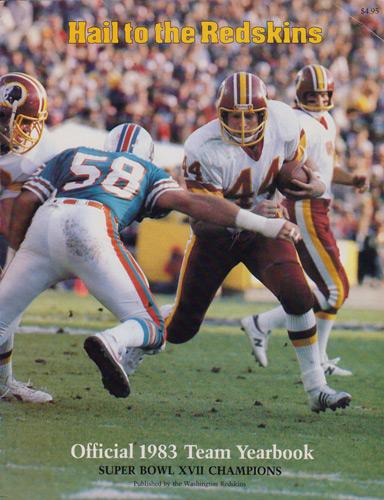 Washington Redskins
Official NFL 1983 Team YearBook
"Hail to The Redskins"
Celebrating the Super Bowl XVII Champions
TAMPA BAY BUCCANEERS MEMORABILIA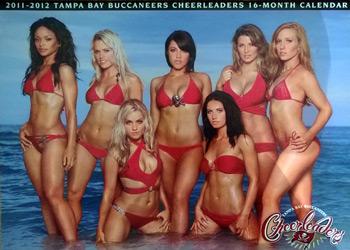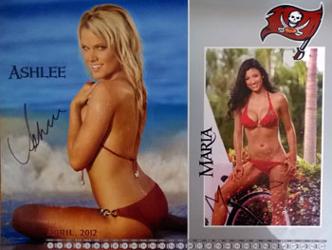 TAMPA BAY BUCCANEERS CHEERLEADERS
Multi-signed Swimsuit Calendar, inc Ashlee Figg

p
lus multi-signed bio-pic brochure.
PHILADELPHIA EAGLES MEMORABILIA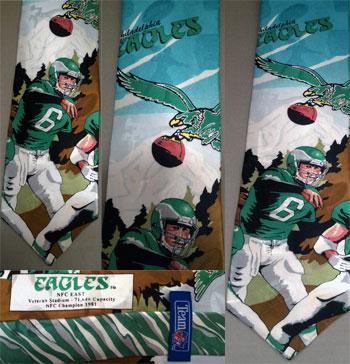 PHILADELPHIA EAGLES
Official NFL
1981 NFC East Champions
Silk Tie.
MIAMI DOLPHINS MEMORABILIA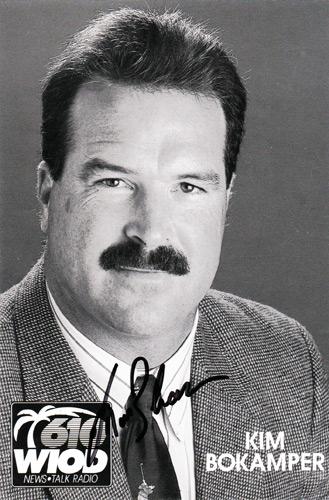 OTHER AMERICAN FOOTBALL MEMORABILIA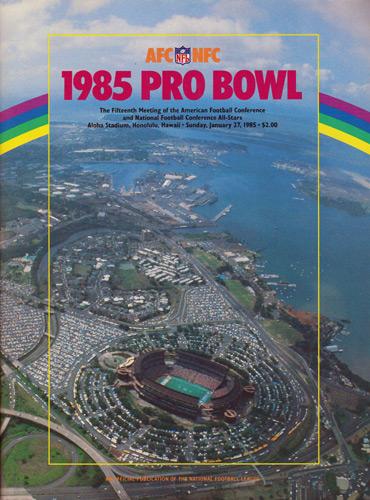 1985 Pro Bowl Game Day Programme
NFC v AFC from Aloha Stadium, Hawaii
on Sun Jan 27th

Official NFL USA Publication
----------------------------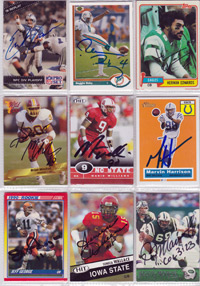 NFL / NCAA Football trading cards
signed by the likes of ...
MARIO WILLIAMS
(
2006 NFL #1 draft pick
)
+
HERM EDWARDS


BRIAN MITCHELL


MARVIN HARRISON


REGGIE ROBY


JEFF GEORGE


ERIK KRAMER


+ Others.
NCAA COLLEGE FOOTBALL MEMORABILIA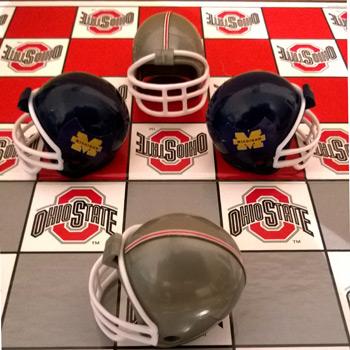 Ohio State Buckeyes
NCAA College Football Checkers Board Game
v Michigan Wolverines
Classic Rival Edition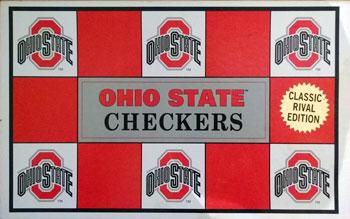 WORLD LEAGUE OF AMERICAN FOOTBALL MEMORABILIA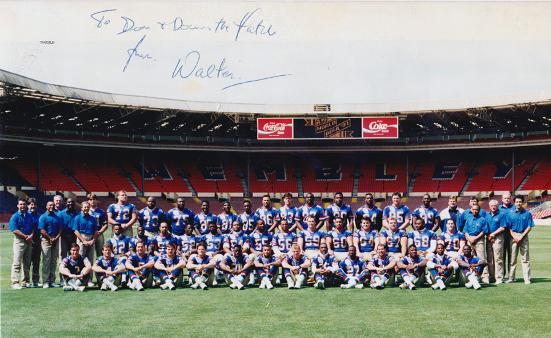 LONDON MONARCHS
Wembley Stadium Squad photo
Signed & Dedicated by
Team Osteopath
Walter McKone
S O L D £30
OTHER AMERICAN FOOTBALL / NFL / NCAA MEMORABILIA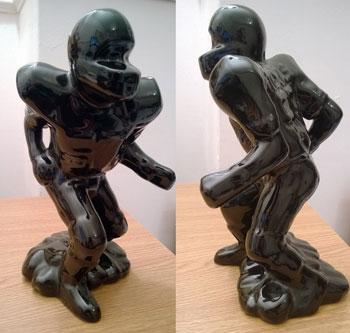 Texas Longhorns University
NCAA College American Football
Linebaker
Statue / Figure

(13" high)
Please CONTACT US
for price and
delivery
options
(UK only)
Rare AMERICAN FOOTBALL SILVER FLAG & BALL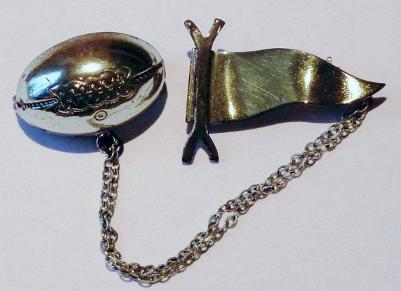 An attractive sterling silver pair of badges made by Lang, the well-known American jeweller.
Set comprises an American football with a line flag, joined by a short double loop chain.
The flag is stamped 'Sterling, Lang' to rear.
Probably dates from 1940s.
Ball size 22mm across.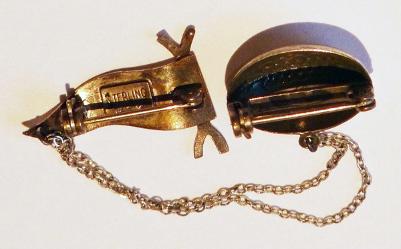 Welcome to Uniquely Sporting's sports shop / store page for authentic North American Football memorabilia, Baseball collectables, Basketball collectibles & Ice Hockey souvenirs - with a great collection of autographed & signed items: photos, prints, posters, artwork, cards, balls, caps, helmets, shirts, jerseys, clothing & books ... NFL, MLB, NBA, NHL, NCAA, CFL, AHL, Hall of Fame & Major League. From gridiron to diamond, court to rink, New York to Los Angeles, New Orleans to Chicago, USA to Canada, Yankees to Cowboys, Giants to Cardinals, Eagles to Dolphins, Reds to Red Sox, Super Bowl to World Series, Stanley Cup to World Championships.
PLEASE USE THE CONTACT FORM >>>
FOR FURTHER DETAILS ON THE ABOVE ITEMS.
IF YOU WANT TO BUY AN ITEM OR ITEMS ... PLEASE SEND US YOUR BID OFFER.
IF YOU ARE LOOKING FOR A SPECIFIC ITEM OR SPORTS STAR / TEAM / EVENT.
IF YOU HAVE A "UNIQUELY SPORTING" ITEM OF MEMORABILIA YOU WANT TO SELL, PLEASE SEND DETAILS WITH YOUR VALUATION & A CONTACT EMAIL / PHONE NUMBER.
Please note we cannot always reply to every enquiry given the amount of mail we receive. We will be in touch only if we are interested.
IF YOU HAVE ANY OTHER QUESTIONS...
WE LOOK FORWARD TO HEARING FROM YOU!
-