GEORGES ST-PIERRE signed UFC painting
Artist: Mike Ramirez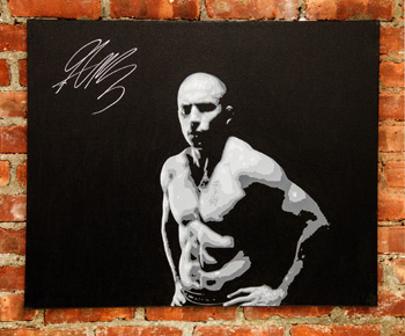 GEORGES ST-PIERRE
(Canada)
aka "GSP" & "Rush"
3 x UFC Welterweight Champion


Most Wins in UFC history
Most time spent in the Octagon in UFC History
3 x Canadian Athlete of the Year
Sports Illustrated "Fighter of the Year" (2009)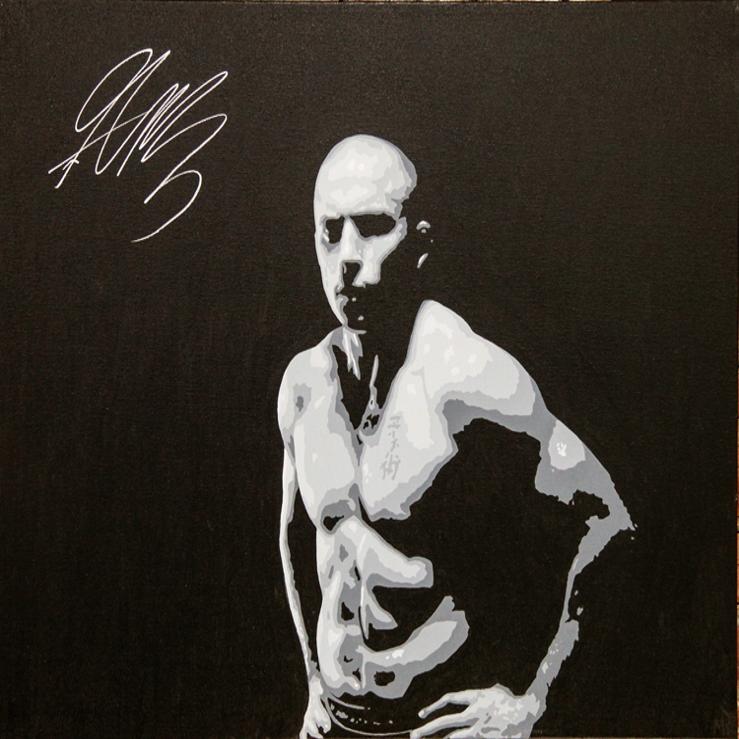 24" x 30" acrylic on canvas
GEORGES
ST-PIERRE
Autographed at
UFC World Tour
New York City 2013
on July 31, 2013
TO BUY
Cost inc Shipping,
P&P & Insurance
$7,000
Will be shipped via courier from New York
or
Available for Collection.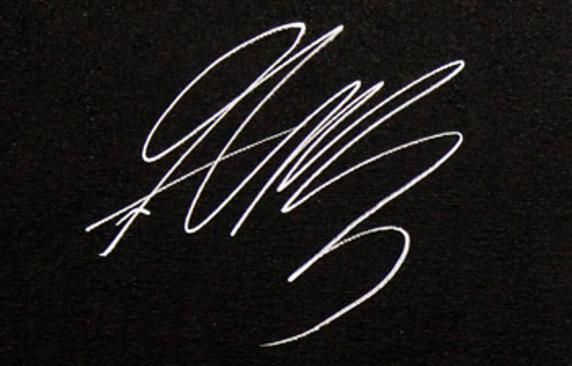 To
ask Mike
a question, or to commission a unique piece of artwork,
please
CONTACT US
in the first instance.
All images on this page are copyright Mike Ramirez Fine Art
and may not be reproduced in any form without his prior written consent.
Mike Ramirez UFC & Boxing Fine Art sale is hosted by

the Uniquely

Sporting Sports Memorabilia Store.