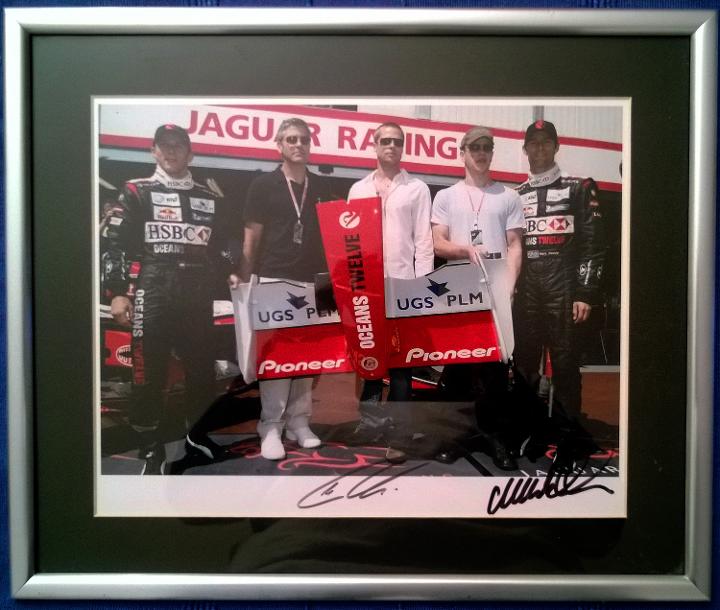 FANTASTIC FORMULA ONE / HOLLYWOOD COLLECTIBLE
A high-quality photo of the
Jaguar F1 Racing Team

drivers

MARK WEBBER

&

CHRISTIAN KLIEN

- with "Ocean's 12" stars

GEORGE CLOONEY

,

BRAD PITT

&

MATT DAMON

- in the pits at the 2004 Monaco Grand Prix for a press shoot.

This 12 x 9.5 inch photo has been signed - clearly in ink -
by Webber and Klien (see image below for detail).
The photo is professionally presented in an aluminium frame (15 x 13 inch) set behind glass.