CLIVE LLOYD Memorabilia

(Lancs CCC & West Indies)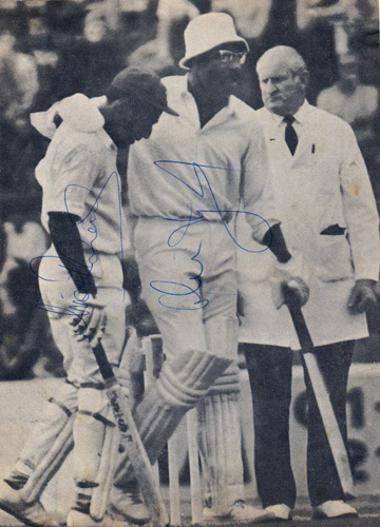 CLIVE LLOYD & VIV RICHARDS
Signed B&W West Indies cricket pic.

Approx size: 16 x 25 cms
--------------------------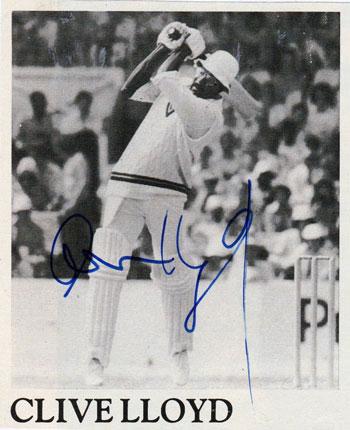 CLIVE LLOYD
Signed West Indies cricket pic.

Pic approx 3 x 4 ins

signed cricket print
A John Ireland caricature print of former West Indies cricket captain and Lancashire county legend CLIVE LLOYD - the Big Cat!
with no personal dedication just
"Best Wishes Clive Lloyd".


Print comes in a card frame / backing and measures approx:
11.5" x 8 " (29 cm x 20 cm)

S O L D £30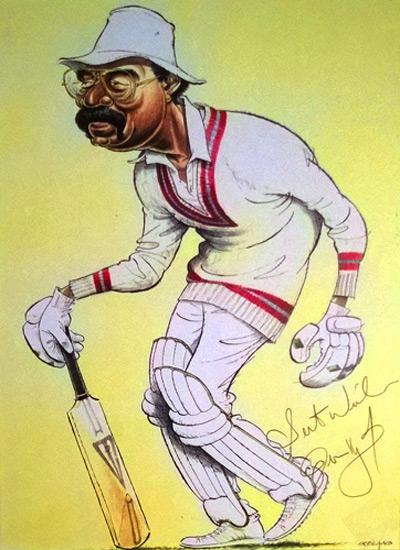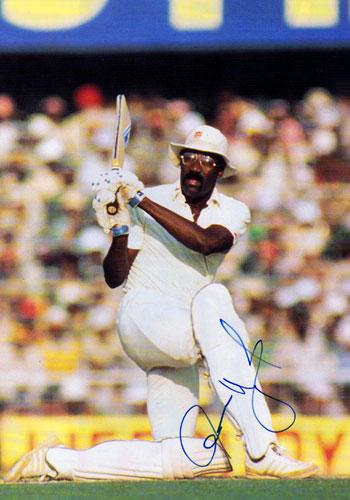 CLIVE LLOYD
Signed West Indies cricket pic.
S O L D £25

CLICK HERE for the main
CRICKET MEMORABILIA CATALOGUE
CLICK HERE for the WEST INDIES
CRICKET MEMORABILIA CATALOGUE