AUSTRALIA CRICKET MEMORABILIA
Signed Aussie Ashes Test, ODI, Sheffield Shield & Big Bash Collectables
SIR DON BRADMAN Memorabilia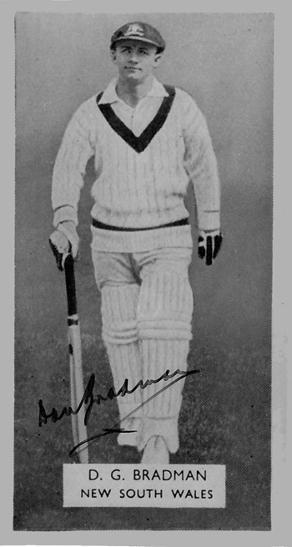 SIR DON BRADMAN
Signed black & white
New South Wales player card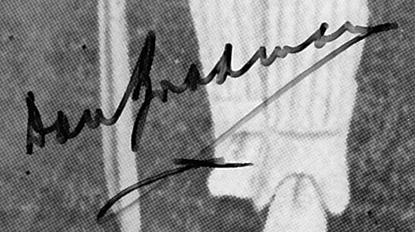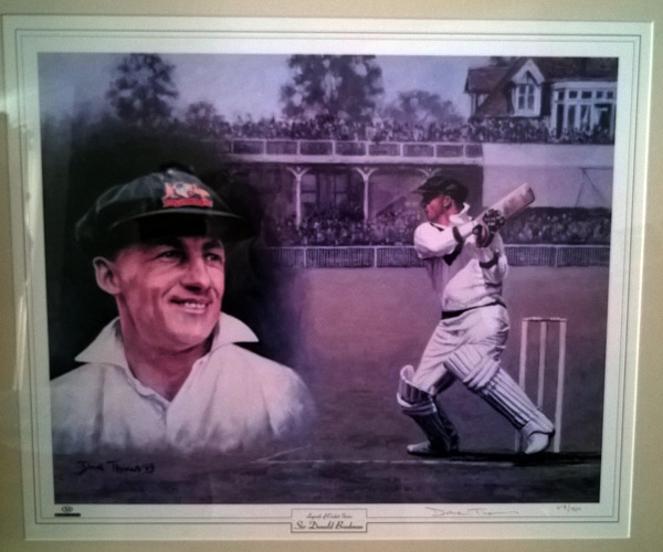 limited edition Dave Thomas
"Legends of Cricket" print
signed by the artist
[see pic below].
Framed / No: 618/800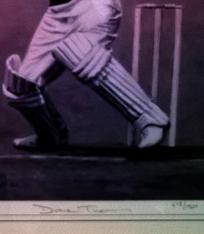 Please CONTACT US for more details, cost & shipping options on this large framed / glass print
DENNIS LILLEE Memorabilia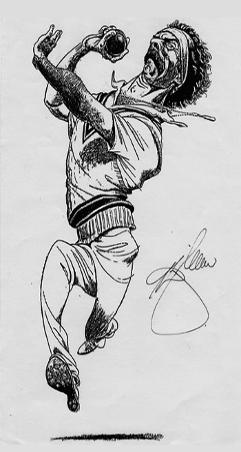 DENNIS LILLEE
Signed black & white printed caricature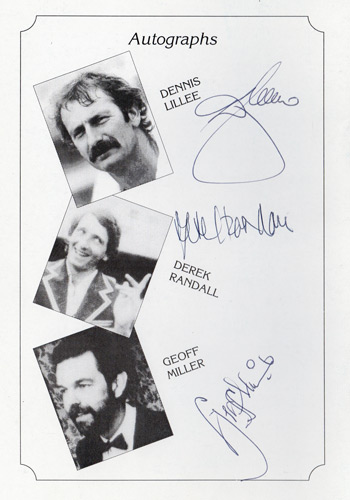 An Evening with
Dennis Lillee
Derek Randall
& Geoff Miller
Signed "Cricketing Memories" menu
with B&W pen pics.
A4 size
LILLEE & THOMSON Memorabilia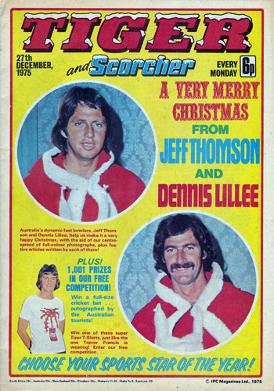 DENNIS LILLEE & JEFF THOMSON
1975 Xmas edition
of Tiger & Scorcher Comic
Front cover [left]
+
Inside articles on the fast bowlers
& their Christmas Memories
with facsimile autographs
[below]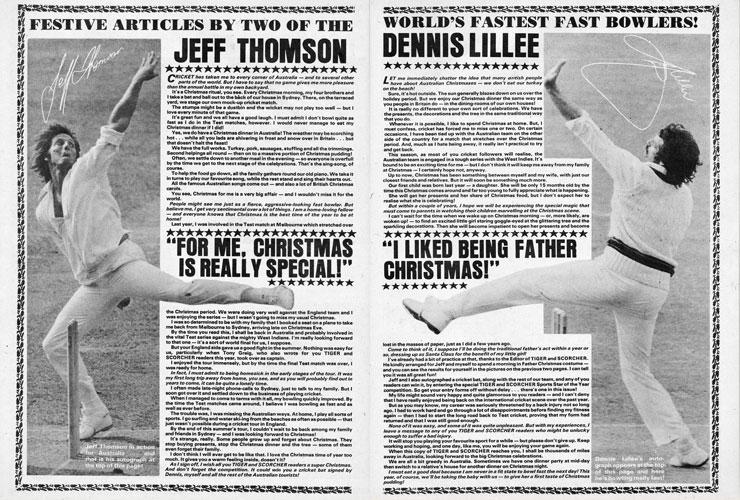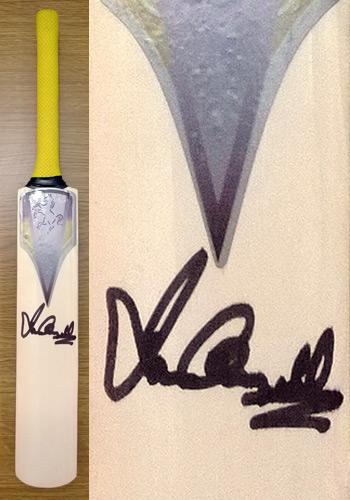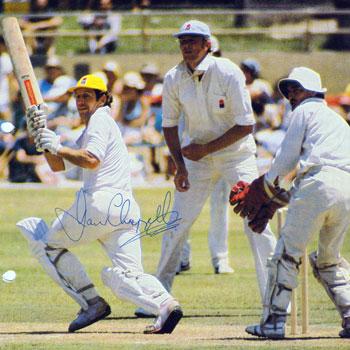 IAN CHAPPELL
Signed Australia cricket magazine pic.
GREG CHAPPELL Memorabilia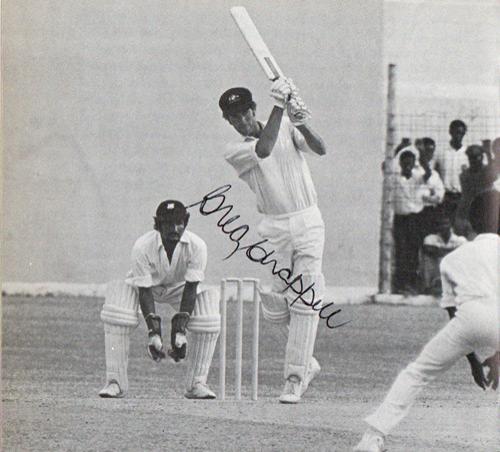 GREG CHAPPELL
Signed B&W Book page pic.
--------------------------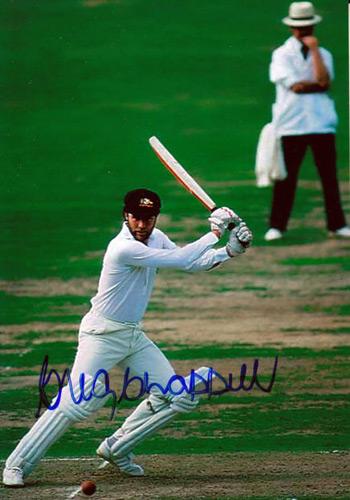 GREG CHAPPELL
Signed Australia Ashes Test photo.
1970s Australia cricket signed mini cricket bat


Multi-signed Aussie mini cricket bat (c 1977)
11 Australian cricket autographs include:
Greg Chappell (Captain)
Jeff Thomson
Ray Bright
Ian Redpath
Steve Rixon
Gary Gilmour
Doug Walters
Trevor Chappell
David Hookes
Bob Massie
Ross Edwards (signed separately at bottom of bat)

Approx length of bat 44 cms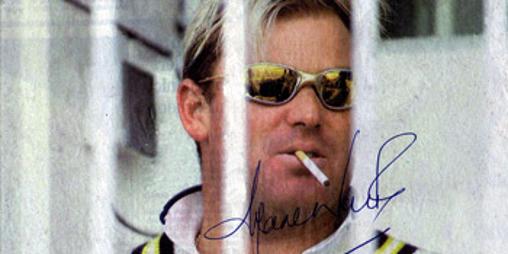 SHANE WARNE
Signed Yorkshire Post newspaper
front page picture in 'action'
(smoking on balcony at Headingley
when playing for Hampshire).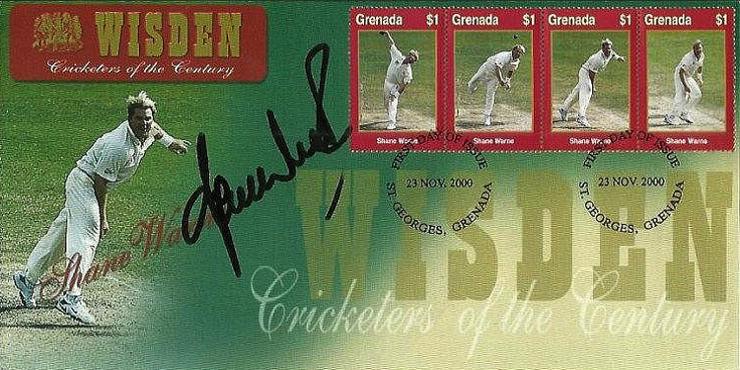 SHANE WARNE
Signed "Wisden Cricketers
of the Century"
First Day Cover (Grenada 2000) inc 4 Shane Warne $1 stamps
GLENN McGRATH Memorabilia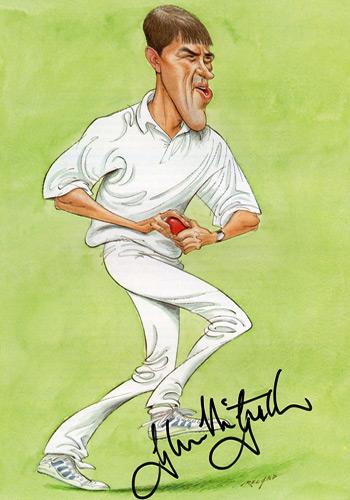 GLENN McGRATH
Signed John Ireland print
book picture.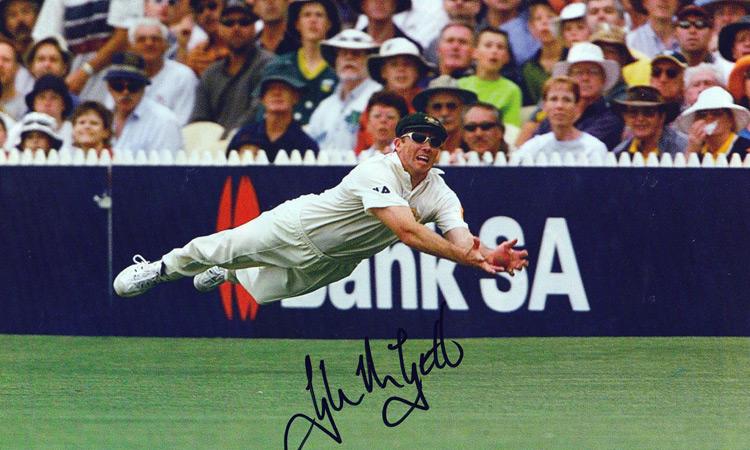 GLENN McGRATH
Signed "Diving Catch" A4 magazine pic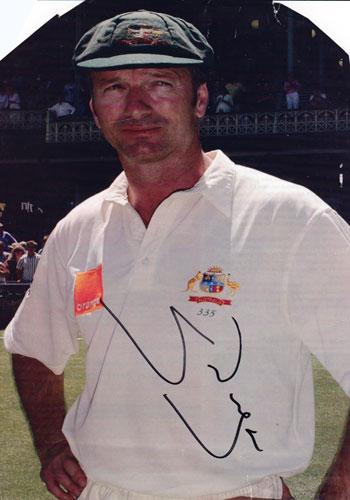 STEVE WAUGH
Signed Australia cricket captain A4 mag pic
*Scrapbook cutting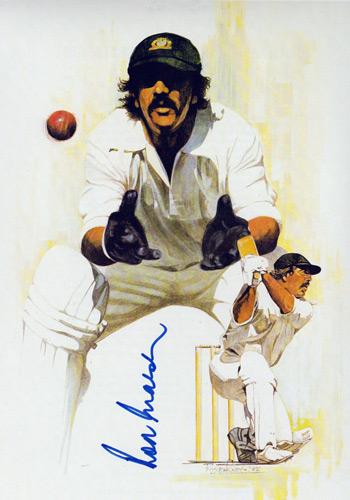 ROD MARSH


Signed A4 book page print.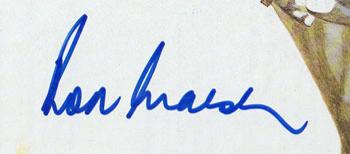 ADAM GILCHRIST Memorabilia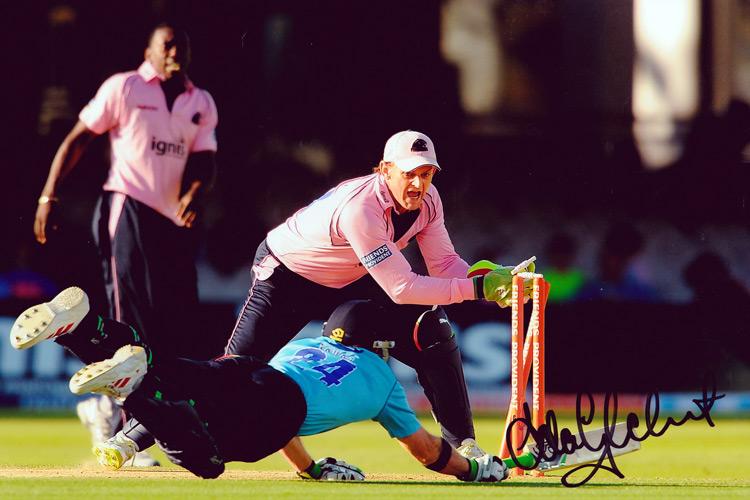 ADAM GILCHRIST
Signed "Run Out" A4 photo playing for Middlesex in 20/20 competition.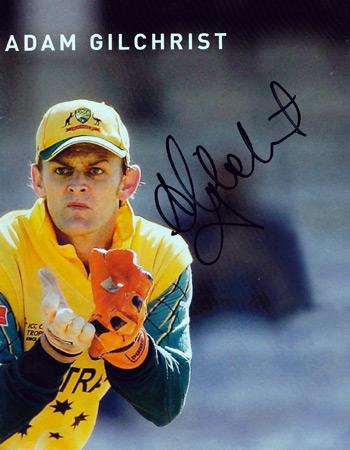 ADAM GILCHRIST
Signed Aussie ODI A3 wall poster.
[part shown in image left]
MATTHEW HAYDEN Memorabilia
MATTHEW HAYDEN
*Scrapbook cutting has fold across centre.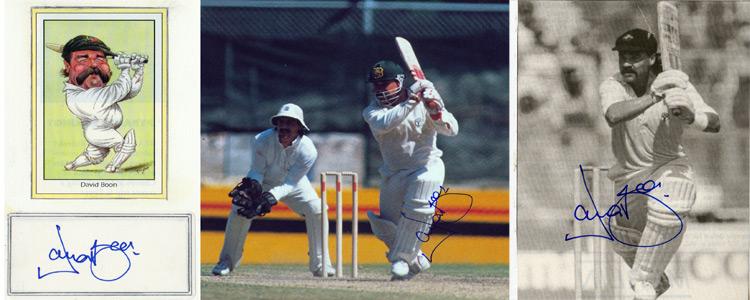 DAVID BOON
3 x autographed mini John Ireland print card, signed magazine photo & newspaper picture.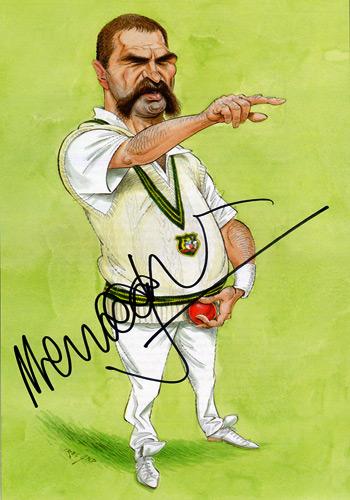 MERV HUGHES
Signed John Ireland book picture page.
DARREN LEHMANN Memorabilia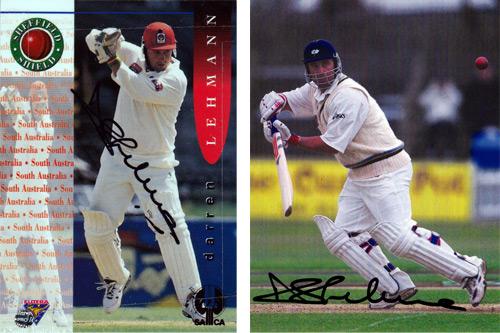 DARREN LEHMANN
2 x signed player card and photo
MICHAEL CLARKE Memorabilia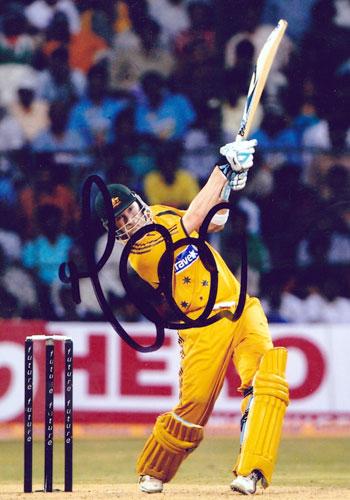 MICHAEL CLARKE
Signed Australian Ashes ODI photo.
MITCHELL JOHNSON Memorabilia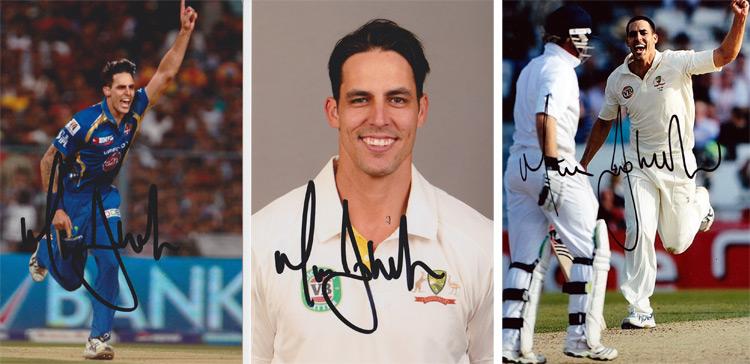 MITCHELL JOHNSON
3 x signed Australian cricket Test & ODI photos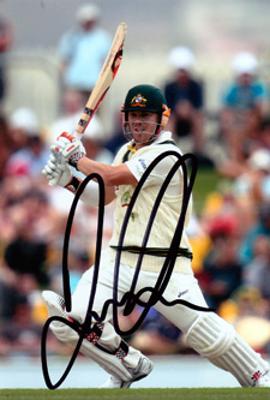 DAVID WARNER
Signed Australian Ashes Test photo
AUSTRALIAN TOURIST ASHES Memorabilia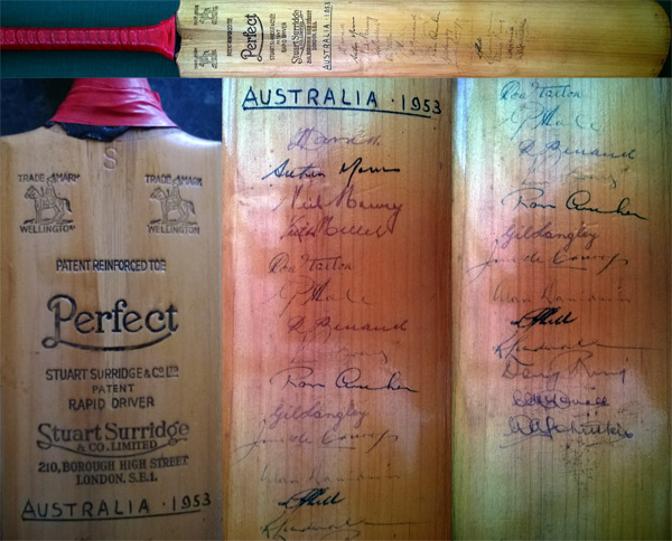 1953 Australian Ashes
Touring team
signed full-size cricket bat
17 player autographs:
RICHIE BENAUD
KEITH MILLER
ARTHUR MORRIS
RAY LINDWALL
NEIL HARVEY
LINDSAY HASSETT
ALAN DAVIDSON
DON TALLON
GRAEME HOLE
JACK HILL
BILL JOHNSTON
COLIN MacDONALD
IAN CRAIG
JIM De COURCY
RON ARCHER
DOUG RING
GIL LANGLEY
1964 AUSTRALIA & ENGLAND TEST / COUNTY SIGNED CRICKET BAT

A full-size Ken Barrington 'Stuart Surridge' bat signed on front by players from the Ashes series including:
AUS: Bobby Simpson, Barry Jarman, Bill Lawry, Graham McKenzie, Ian Redpath & Neil Hawke.
ENG: Ted Dexter, Colin Cowdrey, Geoff Boycott, Ken Barrington, Fred Trueman & Fred Titmus.
and on the back by various county players from...
Middlesex inc Mike Brearley & Clive Radley Sussex inc John Snow & Jim Parks Snr
Surrey Inc John Edrich & Micky Stewart Notts inc Brian Bolus & Geoff Millman
Glamorgan Inc Tony Lewis & Don Shepherd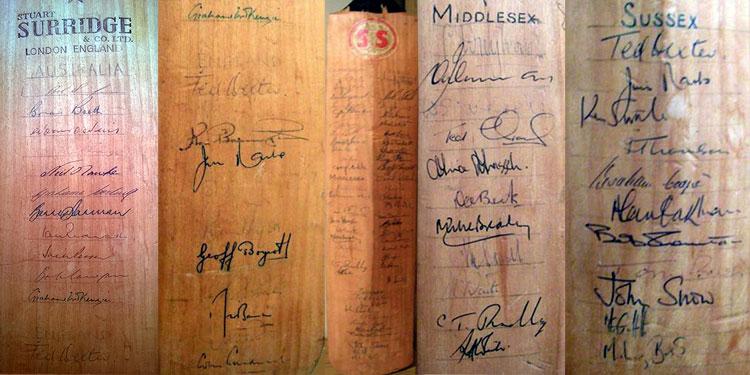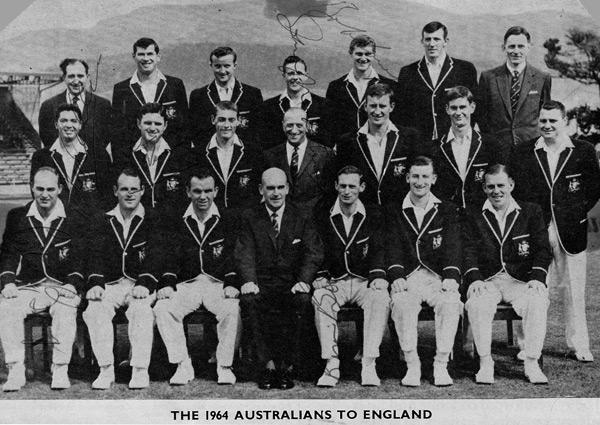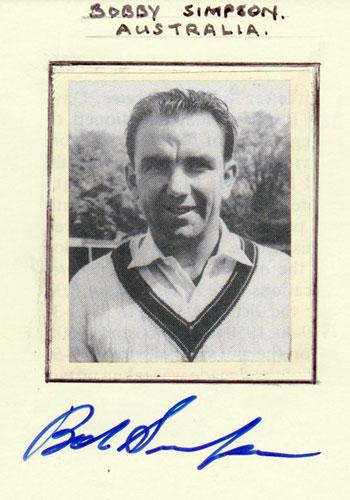 ABOVE
1964 AUSTRALIAN ASHES TOURING PARTY
Black & white newspaper picture hand-signed by
PETER BURGE, BRIAN BOOTH, REX SELLERS, TOM VEIVERS, JOHN MARTIN & BOB COWPER.
LEFT
BOBBY SIMPSON
(1964 Australian Captain)
+
other 1964 signed
newspaper / scrapbook clippings
(not shown)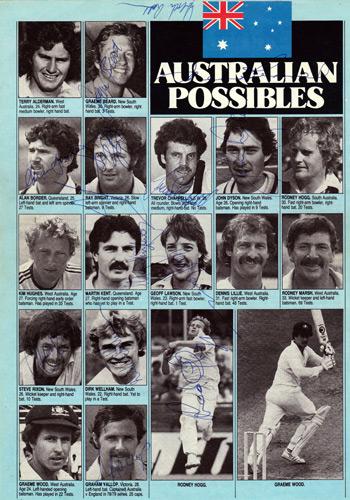 AUSTRALIAN POSSIBLES
1981 "Botham's Ashes" touring party
Autographs inc:
Allan Border
Trevor Chappell
Geoff Lawson
Rodney Hogg
Graham Yallop
Martin Kent
Dirk Wellham
Ray Bright
Graeme Beard
Steve Rixon
+ 2 names currently unidentified.
NEW SOUTH WALES BLUES Memorabilia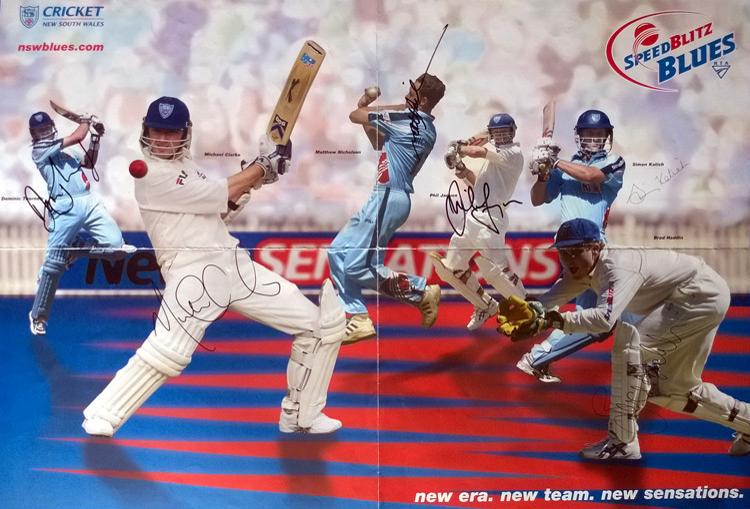 NEW SOUTH WALES / NSW Blues
Large A3 20/20 cricket wall poster signed by:
Michael Clarke, Brad Haddin, Simon Katich, Phil Jacques, Dominic Thornley & Matthew Nicholson
SIGNED AUSTRALIAN CRICKET BOOKS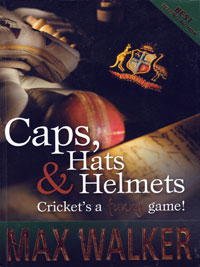 MAX WALKER
Dedication
'C'mon Aussie C'mon!'
First Edition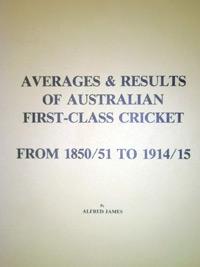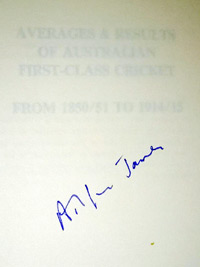 ALFRED JAMES
Signed Australian Cricket
Averages & Results
1850-1915
First Edition