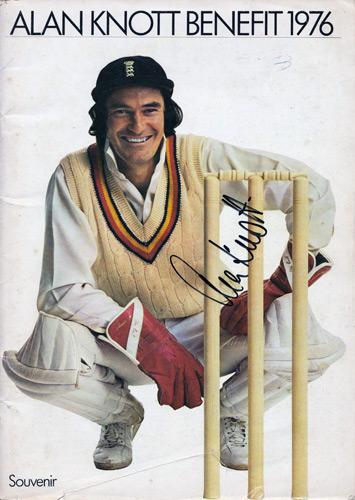 ALAN KNOTT
Signed 1976 Kent CCC benefit brochure.

Cover has some minor folds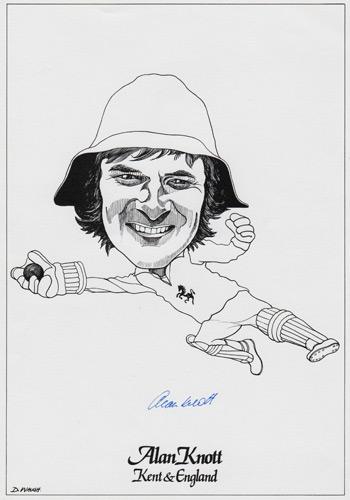 ALAN KNOTT

Signed D. Waugh caricature KCCC print
Approx A4 size.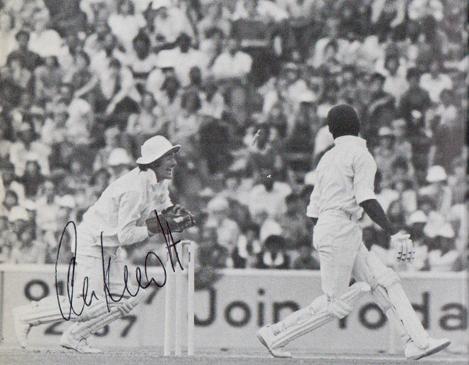 ALAN KNOTT
Signed B&W England v West Indies test match picture.
Approx size: 14 x 11 cms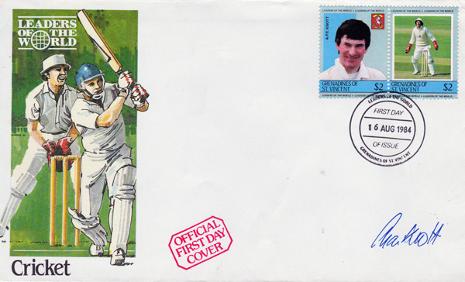 ALAN KNOTT
Signed 1984 Grenadines of St Vincent First Day Cover - Leaders of the World + 2 x Alan Knott $2 stamps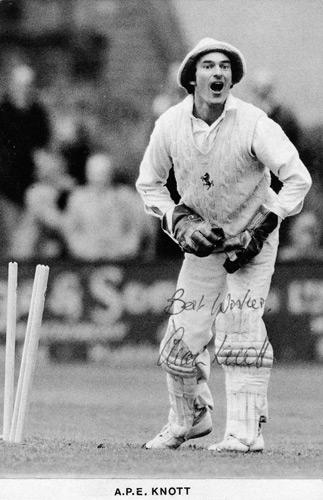 A.P.E. KNOTT
Signed Kent CCC B&W J/V Postcard.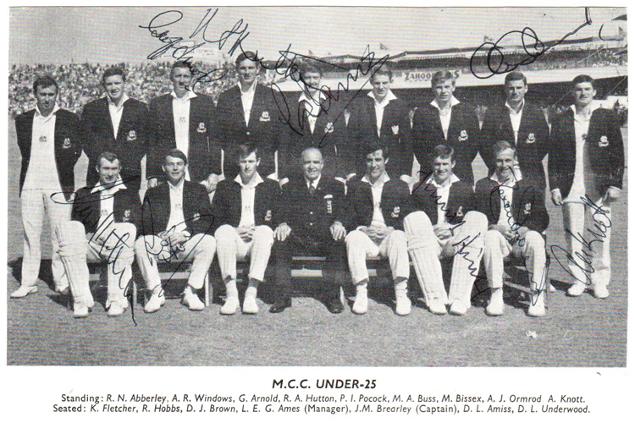 ALAN KNOTT & DEREK UNDERWOOD
Signed 1960s MCC under-25 squad pic.
Also signed by Geoff Arnold, Richard Hutton, Pat Pocock, Alan Ormrod, Keith Fletcher, Robin Hobbs and Dennis Amiss.
Approx size: 17 x 12 cms
B&W mag pic laid to white card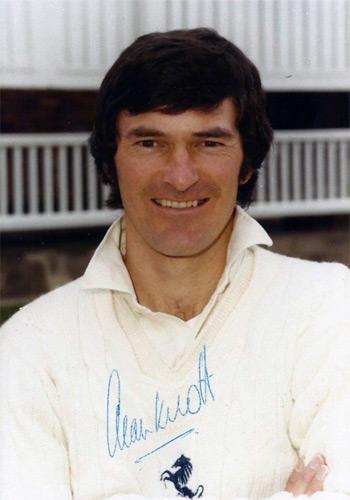 ALAN KNOTT
Signed 1970s Kent CCC portrait photo.
Approx size: 8.5 x 12 cms

SOLD £25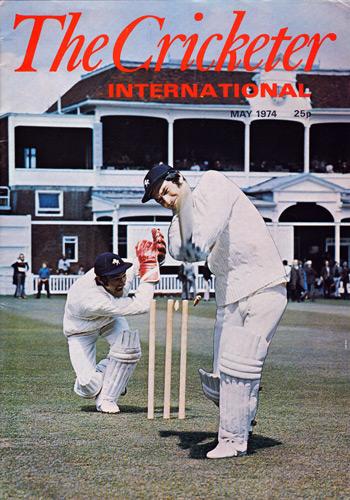 ALAN KNOTT
"Double Exposure"
1974 Cricketer Magazine cover featuring the Kent & England wicket-keeper/ batsman in an action photo keeping wicket and batting in front of the Main Pavilion at the St Lawrence Ground, Canterbury.

ALAN KNOTT

Signed small Kent CCC B&W newspaper pic.
*Scrapbook Quality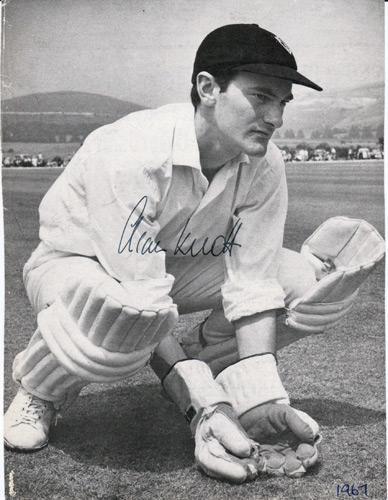 ALAN KNOTT
(Kent CCC & England)
Signed wicket-keeping magazine pic
(c 1967)

Approx size: 15 x 20 cms
S O L D (£30)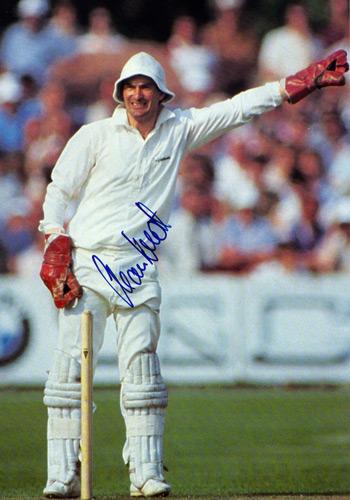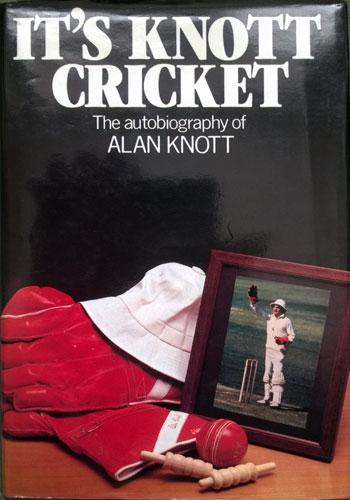 ALAN KNOTT
Signed England Test match magazine pic +

The Autobiography - "It's Knott Cricket"
First Edition (1985)